Obesity is prevalent in the United States, and exercise trends are constantly cropping up. Whether you're one of the many Americans struggling with your weight or you're looking to ramp up your fitness, you are going to want to maintain a healthy diet. Maintaining a healthy diet is one area in which both those struggling with obesity and the super fit still struggle with. Luckily, there are countless healthy recipe options out there to guide the way. In this article, we'll give you ten of the best healthy recipes to help you take control of your diet while getting to eat delicious meals.
What Is a Healthy Recipe?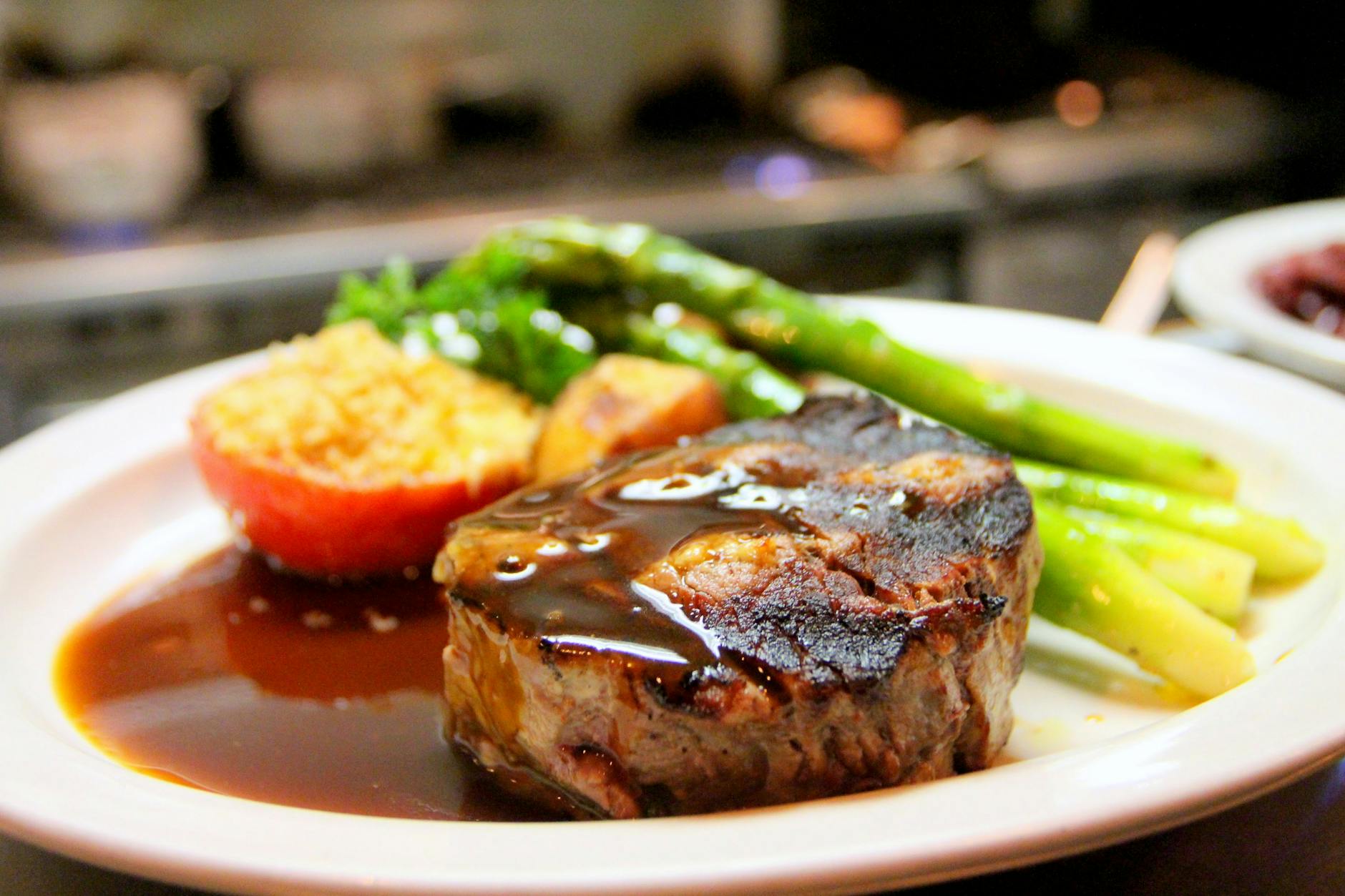 Image Via Pexels
Healthy recipes are dishes that are filling, tasty, and made of high-quality ingredients. A healthy recipe is low in fat. The fat it does have comes from good sources. A healthy recipe cuts out extra salt or sugar, which add unnecessary calories to any meal. The recipe should avoid pre-made sauces and dips and should include high fiber carbohydrates. Finally, healthy recipes should use fish, chicken breast, or lean turkey instead of red meats. These protein options are heart-healthy and low in fat.
Is There a Need for Healthy Recipes?
Healthy recipes are a necessity! Obesity plagues 40% of people in the U.S. That means there are millions of people who aren't maintaining a healthy diet. Obesity leads to life-threatening conditions like heart disease, stroke, and type 2 diabetes. As the saying goes, "you can't out-train a bad diet." You can spend hours in the gym every day and not see the results you want without a proper diet. Healthy recipes are absolutely necessary in order to get the proper nutrients you need, without choking down the same boring meal every day.
Top 10 Healthy Recipes
1. Butternut Squash Macaroni and Cheese
This meal is a healthy twist on an old favorite. You'll never have to beg your kids to eat veggies again!
Ingredients
1 small butternut squash
16 ounces of macaroni pasta
2 ½ cups of almond milk (or coconut milk)
1 ½ cups of cheese (of your choice)
Salt and pepper to taste (limit the salt)
Instructions
Start by filling a medium-sized pot with water and bring it to a boil. While you are waiting for the water to boil, prepare the squash for cooking. Peel the squash and scrape out the seeds, then chop it into one-inch cubes. Once the pieces are ready and the pot is boiling, let the veggies boil for 12-14 minutes or until tender.
Once the squash is ready, drain the water from the pot so you can start cooking the macaroni. With the squash moved into a different bowl, refill the pot with water and bring it to a boil again. Cook the pasta until done to a tenderness of your liking, then drain the water and set the pasta aside.
While you wait for the macaroni to cook, you can start working on the sauce. Take the cooked butternut squash and put it in a blender, adding the milk and small amounts of salt and pepper. Blend the squash into a smooth liquid, empty the cooked pasta from its pot, and pour the sauce into the empty pot.
Heat the sauce on medium, add the cheese, and stir the mixture until the cheese is melted. Once the sauce is done, add the noodles and stir until the sauce is evenly spread throughout the pasta.
2. Seared Scallops with White Beans and Spinach
This recipe makes a complete meal and is packed with healthy protein. Impress your significant other on date night with this healthy dish for two!
Ingredients
8 scallops
1 package of baby spinach
1 can of cannellini beans
2 cloves of minced garlic
Extra virgin olive oil
Instructions
Heat a pan on medium high, and saute one clove of minced garlic with the can of beans and a conservative drizzle of oil. After a few minutes, the beans should be soft and ready for you mash. Remove me the beans from the pan once they are mashed.
Next, add a generous handful of baby spinach and the other clove of garlic into the pan along with a small drizzle of oil. Saute the spinach until it wilts, then clear the pan again. Finally, add another drizzle of oil into in preparation for the scallops. Wait until the oil is smoking slightly, then add the scallops to the pan one by one.
Allow the scallops to cook on one side for around two minutes before flipping them over to cook for a final minute. The scallops should not take long to cook, and should have a nice brown crust on both sides. Add the scallops, beans, and spinach to a plate and the meal is ready to eat!
3. Grilled Fish Tacos
This easy and healthy taco recipe will be fun for the whole family. With a meal this healthy and delicious, every night can be taco night!
Ingredients
1 pound of white fish fillets (halibut, mahimahi, snapper, or cod all work well)
8 corn tortillas
2 tablespoons of olive oil
1 minced clove of garlic
1 ½ teaspoons of chili powder
1 teaspoon of ground cumin
½ teaspoon of paprika
½ cup low-fat Greek yogurt
⅓ cup low-fat mayo
Lime juice
½ teaspoon garlic powder
Salt and pepper, to taste (limited use)
Instructions
Start by seasoning the fish with light amounts of salt and pepper. Then whisk the olive oil, minced garlic, chili powder, cumin, and paprika together in a mixing bowl. Add this mixture to a large sealable plastic bag and seal the fish with it for 30 minutes to let it marinate.
Set your grill on medium-high heat and brush the grill down with olive oil. Grill the fish fillets for roughly three minutes per side, then warm the corn tortillas on the grill for a few seconds. While the fish cooks, stir the mayo, Greek yogurt, garlic powder, and a splash of lime juice into a bowl to make the sauce.
Finally, place broken up pieces of the fish into corn tortilla shells and add sauce. Feel free to add toppings like pico de gallo, chopped cabbage, and a delicious sauce to your tacos.
4. One Pan Chicken and Veggies
This meal is perfect for those busy weeknights where you need to make dinner in a flash. The 5 serving recipe is also great for meal prepping for the week!
Ingredients
3 pounds of chicken breast (diced into chunks)
3 cups of broccoli
1 red bell pepper
1 yellow bell pepper
1 green bell pepper
2 zucchini (diced into chunks)
½ cup of olive oil
Limited salt and pepper, to taste
1 teaspoon paprika
½ teaspoon garlic powder
Instructions
Start by pre-heating your oven to 475 degrees Fahrenheit. While you wait for the oven to be ready, cut up the chicken and veggies and place them on a sheet pan. Whisk the oil, paprika, garlic powder, salt and pepper in a bowl and then drizzle the liquid onto the chicken and vegetables.
Make sure the chicken and veggies are in one layer so they bake properly. Once the oven is ready, bake the pan of food for 18 to 20 minutes. Once the food is done, it is ready to serve! The meal can also be divided into sealable, microwave-safe containers for meals throughout the week.
5. Breakfast Quiche Cups
Breakfast is the most important meal of the day, and this dish makes it count! These protein–filled cups will start your day right.
Ingredients
8 eggs
6 tablespoons of almond milk
¼ teaspoon onion powder
4 links of precooked turkey sausage (cut into sixteen thin slices)
⅔ cup reduced fat shredded cheese (of your choice)
Instructions
Start by preheating your oven to 375 degrees Fahrenheit. While the oven heats, spray a 12-cup muffin pan with a nonstick cooking spray. Then whisk the eggs, milk, and seasoning in a bowl. Place 5-6 pieces of sausage in each 12 muffin cups and divide the cheese evenly among the cups. Fill each cup with the egg mix. Once the oven is ready, place the muffin pan in the oven and bake for 12-15 minutes.
6. Tabouli Salad
This tabouli salad recipe makes five servings of a low-calorie vegetarian dish. Serve it with grilled chicken or as a light lunch entrée!
Ingredients
3 cups of parsley (chopped thin)
½ cup of uncooked quinoa (color of your choice)
8 cups of kale (chopped thin)
4 medium-sized tomatoes (diced)
½ of a large sweet onion (chopped thin)
½ cup of lemon juice
⅓ cup of extra virgin olive oil
1 ½ teaspoons of kosher salt or sea salt
½ teaspoon of black pepper
Instructions
Start by making the quinoa according to its packaged instructions, then allow time for it to cool. Once it's cool, place the quinoa, kale, parsley, onion, and tomatoes into a large bowl and stir untilevenly mixed. In another bowl, add the lemon juice, salt, pepper, and olive oil and whisk until the salt dissolves. Finally, pour the dressing mixture over the quinoa mixture and toss the salad.
7. Greek Chicken Pasta Salad
This 8-serving pasta salad recipe is a great meal prep lunch option. It's also a fun dish to bring to potlucks, parties, and picnics!
Ingredients
4 chicken breasts
8 oz of penne pasta
2 bell peppers (chopped)
2 cups of broccoli (cut into florets)
2 cups of cauliflower (cut into florets)
1 cup of red onion (chopped)
1 cup of feta cheese crumbles
6 tablespoons of olive oil
6 tablespoons of red wine vinegar
3 tablespoons of honey
2 teaspoons of dill
½ teaspoon of Dijon mustard
Instructions
Start by cooking the chicken. Heat the oven to 425 degrees Fahrenheit. While the oven preheats, dice the chicken into cubes, and move them onto a baking sheet. Next, drizzle the olive oil over the pieces and sprinkle salt and pepper on them.
Once the oven is ready, bake the chicken pieces for 18-20 minutes. Start on the pasta salad while the chicken cooks. Cook the pasta according to the package instructions, then allow it to cool under cold water. Place all bell peppers, broccoli, cauliflower, red onion, and feta cheese into a bowl.
Pour vinaigrette (made of the olive oil, red wine vinegar, honey, dill, and Dijon mustard) over the salad and shake to spread the dressing evenly. Once the chicken is cool, add the chicken. Be sure to serve this dish cold.
8. Thai Rice Soup
This flavorful soup makes up to ten servings and is perfect for meal prep or a dinner side dish. The slow cooker preparation makes this a quick and easy dish to have ready when you get home from work!
Ingredients
Rotisserie chicken (stripped)
4 carrots (chopped)
4 cups of butternut squash (cubed)
2 tablespoons of minced ginger
3 tablespoons of Thai red curry paste
3 tablespoons of brown sugar
3 tablespoons of fish sauce
⅔ cups of wild rice
4 cups of chicken stock
2 400mL cans of coconut milk
1 tablespoon of lime juice
Instructions
Take all the ingredients, except the coconut milk, and combine them in a six-quart slow cooker. Let it cook on low for six hours or on high for four hours. After it has cooked, stir in the coconut milk and lime juice in and let it cook for ten minutes. Finally, add the shredded chicken, and it's ready to serve!
9. Mexican Skillet Dinner
This six-serving recipe makes a Mexican themed meal the whole family will love! The dish conveniently cooks in one large pot making cooking and cleanup quick and easy.
Ingredients
1 pound extra-lean ground turkey
1 tablespoon of minced garlic
½ cup of reduced fat cheddar cheese (shredded)
2 cups of water
1 16 oz jar of low sodium, low-fat salsa
1 medium onion (chopped)
1 cup instant brown rice
1 packet of taco seasoning (low sodium and MSG-free)
1 tablespoon of hot sauce
1 cup of corn (fresh, canned, or frozen works)
Instructions
Place a large skillet over medium heat and cook the ground turkey, onions, and garlic for 8-10 minutes. Next, add the water, corn, rice, taco seasoning, and hot sauce to the skillet and stir everything together. Cover the skillet for 18-20 minutes, or until the rice is completely cooked. Finally, remove the skillet from the heat and add the cheese. You may also want to add additional toppings, like shredded lettuce, cilantro, guacamole, green onions or reduced-fat sour cream.
10. Berry Smoothie
Try this one-serving smoothie recipe as an on-the-go breakfast option or a healthy milkshake alternative.
Ingredients
¾ cup blackberries
¾ cup blueberries
1 banana
5 oz package of Greek yogurt
1 cup almond milk or soy milk
Instructions
Add all the ingredients to your blender. Pulse for thirty seconds or until the mixture reaches the desired texture. Try adding ice or using frozen fruit for a thicker texture.
Conclusion
As you can see, there are many great healthy recipes out there to make your meals healthier and more delicious. With the breakfast, lunch, and dinner options on this list, now is the perfect time to start taking control of your diet. If you want to be healthier, feel good, and look great, try one of the healthy recipes on this list tonight!© Incomestorage