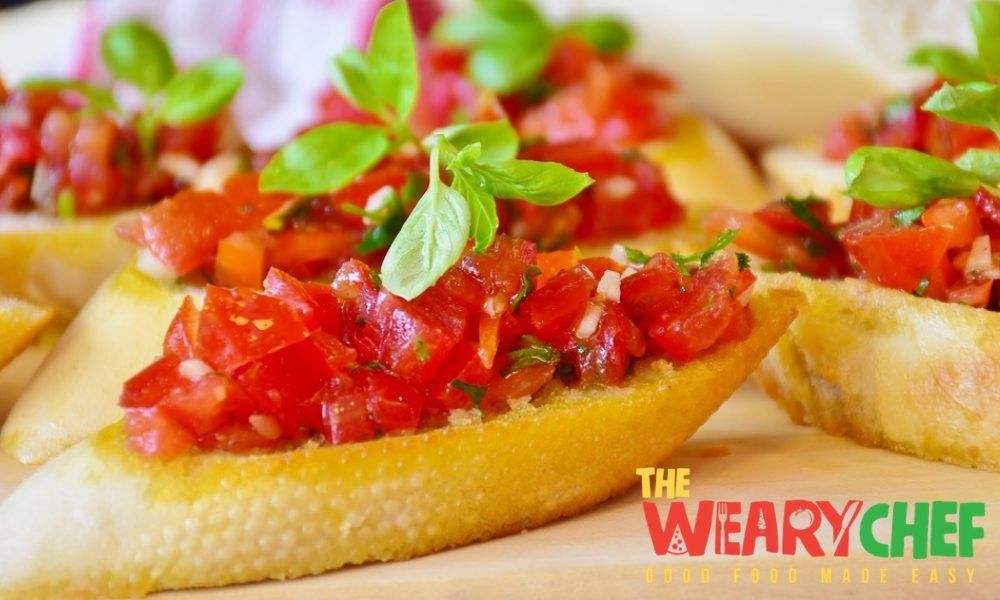 You have been invited to a potluck, but you have no idea what to bring. Do you make something from scratch? Do you keep it simple? Deciding what to bring to a potluck and how to make it can be overwhelming.
Luckily, with this list, you should be able to select a dish that tastes great and is easy to prepare. Of course, if you are comfortable adding and subtracting flavors to dishes. Many of these can accommodate a variety of changes too.
Comparison Table
[amazon box="0848756142,0804187118,0762462728 " template="table"]
What Types Of Dishes Should
You Bring To A Potluck?
Potlucks are about sampling a little bit of everything available. So you want to bring dishes that are easy to share are accessible to most of the guests. Think comfort food classics like macaroni and cheese. A cheesy hash brown casserole, or barbecue chicken wings.
If you love cooking, potlucks are great opportunities to put your individual spin on a classic recipe. Maybe you do macaroni and cheese but deep fried or a classic bruschetta but with cilantro. If you make a dessert with chocolate, consider using white, milk, and dark chocolate for a unique touch.
Potlucks become much easier when the host establishes a theme. This makes it far more likely guests will bring dishes that perfectly complement and contrast one another. As opposed to something like tofu tacos and spaghetti. If the host establishes a theme, follow it.
[amazon box="0848756142″]
Is There A Wrong Type Of Dish To
Bring To A Potluck?
​If your host invites guests to watch the big game, you probably do not want to bring a breakfast casserole. Likewise, if the host establishes a Latin American theme, you do not want to bring a pepperoni pizza.
Determining a right and wrong dish depends mainly on the theme, if there is on, and who will attend the potluck. If you know your audience has more adventurous taste buds. Then feel free to deviate from tradition.
But unless otherwise specified in the theme. Try to avoid flavors that may be too out of the mainstream for the guests. This includes foods that are notably spicy or extra garlicky. You may love it, but there is no guarantee that everyone else shares your affinity for ghost pepper.
You want to create dishes that are easy to eat. Avoid bringing dishes that require lots of cutting. Also, anything that requires extensive additional preparation, such as a soup or stew.A set of toothpicks for meatballs is one thing.
Setting up a carving station for a roasted chicken is another. The whole point of a potluck is simplicity. Remember, this is an excuse to mix and match dishes. While mingling with friends, family, or coworkers.
10 Great Dishes To Bring To A Potluck
This list includes a little something for everyone. Whether you want to bring something sweet, savory, or tangy, these are 10 great dishes you can bring to a potluck that will surely impress everyone in attendance.
Bacon Bourbon Caramel Popcorn
This dish delivers complex flavors through a simple ingredient: popcorn! A bourbon and caramel mix glazes the popcorn kernels for a sweet and savory snack that could disappear within minutes at a potluck.
You can buy bagged popcorn, bourbon, and caramel from the store if you are running short on time, or you can make the caramel from scratch and pop the popcorn at home. Either way, bring this to a potluck, and you will earn rave reviews for mixing so many favorites.
Barbecue Pulled Pork
When seasoned right and slow cooked just long enough, barbecue pulled pork is always a hit at potlucks. Purchase a Boston butt from the grocery store, season it accordingly with plenty of salt, pepper, garlic, brown sugar, paprika, and chili powder, and you have the makings of a potluck hit.
Pulled pork strikes a nice balance as a dish that is easy to eat but also messy, but in the most delicious way.You can choose to serve it on its own or as a sandwich. Plus, if someone else brings coleslaw, you have a true southern-style pulled pork sandwich on hand.
[amazon box="0804187118″]
Charred Mexican Corn Salad
If you have never had Mexican street corn, or elotes, this might become your new favorite corn recipe. It features a mountain of perfectly charred corn that gets covered in just enough mayonnaise for the seasonings to stick.
Those seasonings are traditionally cumin, paprika, chili powder, salt, and pepper. It creates a slightly smoky flavor.Elotes then get a generous addition of savory Mexican crumbing cheese and some cool cilantro to balance the smokiness. You can also garnish it with freshly squeezed lime juice.
Even if people have never tried Mexican street corn, they are likely familiar with most of these ingredients. Put them together in this dish, and you have something that could quickly become a potluck staple.
Deep-Fried Macaroni And Cheese Bites
Potlucks are great excuses to indulge, especially with reduced portion sizes, and crunchy, deep-fried macaroni and cheese bites certainly do the trick. Because most everyone knows and loves the core ingredients of this dish, you can easily put your own spin on it for a potluck.
Consider adding different types of cheeses: Vermont cheddar, sharp cheddar, Gouda, Gruyere, Monterrey Jack, and even Brie. To achieve maximum crunch, consider deep frying in seasoned bread crumbs or even corn flakes.
While macaroni and cheese is a traditional potluck dish, deep frying it puts a delicious new spin on an old favorite, guaranteeing you will have guests coming back for seconds.
No-Bake Cookie Dough Peanut Butter Truffles
No potluck would truly be complete without dessert, and this recipe packs serious flavor while saving time and stress in the kitchen. Instead of a fancy layer cake, save time and impress potluck guests with a batch of no-bake cookie dough peanut butter truffles.
Customize this dessert with white, milk, or dark chocolate in addition to your favorite peanut butter for a sweet and savory treat that probably will not last long. Their small size makes them easy to grab and go, so they are ideal for potlucks.
Spinach Artichoke Dip
Another classic, spinach artichoke dip will surely please potluck guests who like to keep it simple. If you want to put your own twist on it, consider adding bacon bits for a deeper and richer flavor or some roasted cashews or peanuts to create a slight crunchy texture.
This will complement the smoothness of the artichoke dip nicely, bringing new life to a side many guests will know well.
[amazon box="0762462728″]
Hash Brown Casserole
Potato and cheese is a classic combination, so embracing that for a potluck makes perfect sense. Plus, it is classic for a reason: this combination of textures and flavors is consistently delicious.
Potluck guests will love the crispy texture from the corn flakes, butter, and potatoes. Inside, flaky hash browns and rich, gooey American cheese await, but, as always, you can use whichever cheese you want.
Maybe you want to go for a Southwest flare and use Pepper Jack, or maybe you use sharp cheddar for a stronger cheese flavor. From there, you can add extras, like ham, bacon, or any other breakfast protein you know guests will enjoy.
Party Appetizer Meatballs
Coated in a sweet and tangy sauce thanks to a mixture of ketchup and jelly, these meatballs can liven up any potluck. The meatballs themselves are packed with savory mozzarella cheese, onion, and Italian seasonings.
If you bring a small box of toothpicks, guests have the option of taking them one-by-one or scooping them onto their plates. Either way, with flavors like this on a meatball, do not expect leftovers.
Cilantro Tomato Bruschetta
Bruschetta is an appetizer that is good year-round. If you feel pressed for time before the potluck, just three ingredients make this recipe work: a fresh baguette, a jar of bruschetta, and a cilantro bunch.
This is an easy recipe that packs a serious punch of flavor and could nicely counterbalance the heavier dishes other guests might bring to the potluck. Of course, you can always opt to make your own tomato spread with roma tomatoes, salt, vinegar, sugar, garlic, and extra virgin olive oil.
Oven-Barbecued Chicken
No potluck list would be complete with a chicken dish. Barbecue keeps things simple yet delicious for everyone, especially if there are potluck guests who might not want to try anything too far outside their comfort zone.
Depending on your level of comfort in the kitchen, you can adjust this classic dish as needed, whether that means making different types of barbecue dipping sauces, such as a sweet, tangy, or spicy, or even creating a nice zesty rub for the chicken prior to baking it.
Conclusion
No matter your comfort level cooking or the time you have to spare, this list provides a great variety of potluck dishes, from slow cooking pulled pork to a three-ingredient bruschetta.
As long as you stick with the theme and bring enough for everyone, a contribution off this list should wow almost everyone at your next potluck.​