These cheese-stuffed meatballs are perfect to add to spaghetti or serve on their own as an appetizer!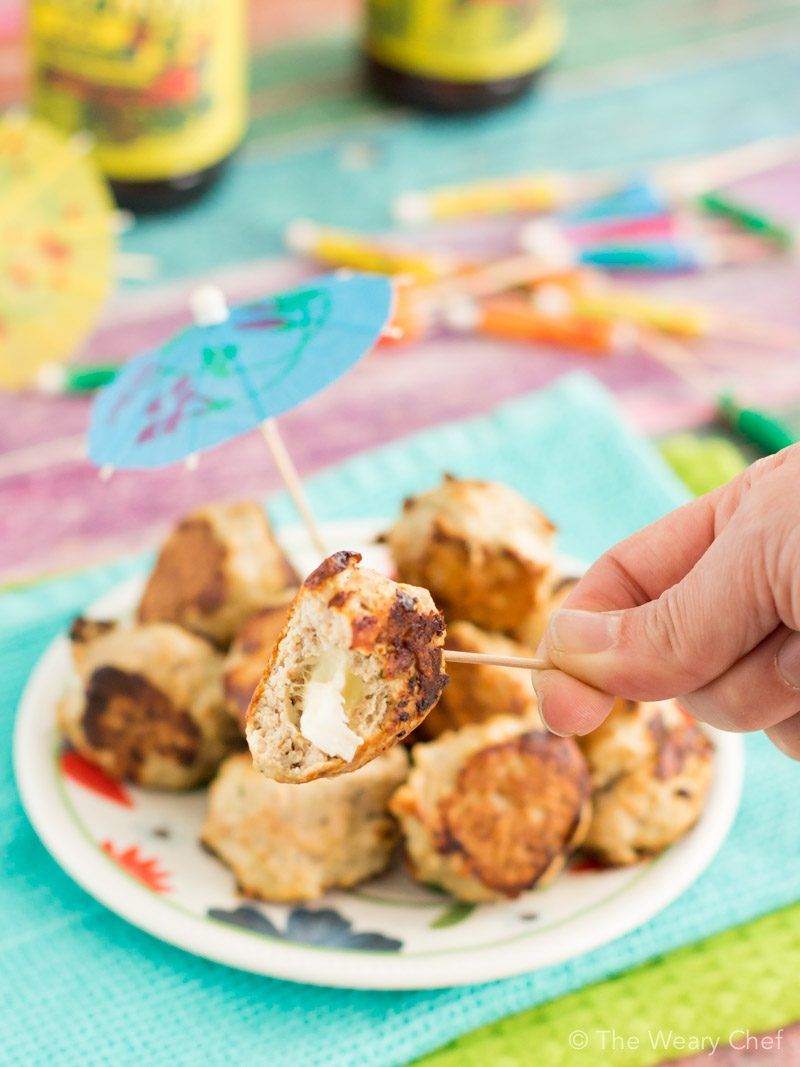 Hello! How's this holiday weekend treating you? If you have to work this weekend, I'm sorry I just said that. I actually had to work yesterday too, but my work involved doing a winery tour and tasting in Sonoma. Woe is me. I'll tell you all about it later this week!
Unfortunately, our weekend has also involved some aquatic fatalities. Remember when I told you in my beef and gravy post that we got a fish tank last week? Those first two fish are still thriving, but we tried to add some new residents that didn't fare so well. We got an African dwarf frog and ghost shrimp, both very cute and labeled as beginner pets. I am so sad to say they both died within 24 hours!
I asked people at two different pet stores what could have gone wrong and had our water tested, but they all said that it was probably just the stress of a new tank and nothing we did wrong. We also got a pretty male guppy, and our existing two fish chased him around trying to bite him! I returned him back to the store to spare him the bullying. Hopefully he did OK and will find a better home.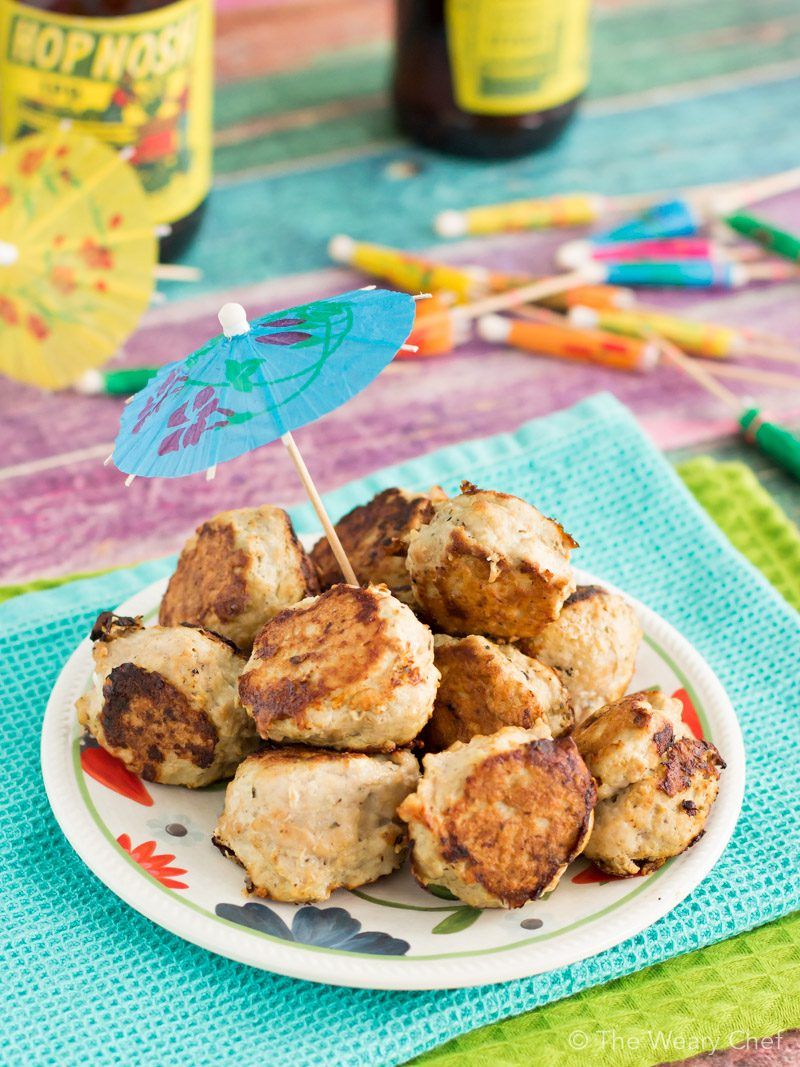 When you are facing the loss of teeny pets, nothing makes you feel better than meatballs filled with cheese. The next time you find yourself in such a situation, now you'll know how to cope. You're welcome. Even if you're having a perfectly happy day, these meatballs will only make it better. Look how easy they are!
How to Make Cheese Stuffed Meatballs
I used a very basic meatball recipe for these, but if you have a favorite way to season yours, by all means go with your favorite. Alternatively, you could make sausage meatballs instead and turn this into a two-ingredient recipe! One other note is that I used string cheese to fill mine, which is not the highest quality mozzarella you can find. If you want a creamier cheese that will melt even better, try cubes of fresh mozzarella instead. These meatballs are sure to impress either way!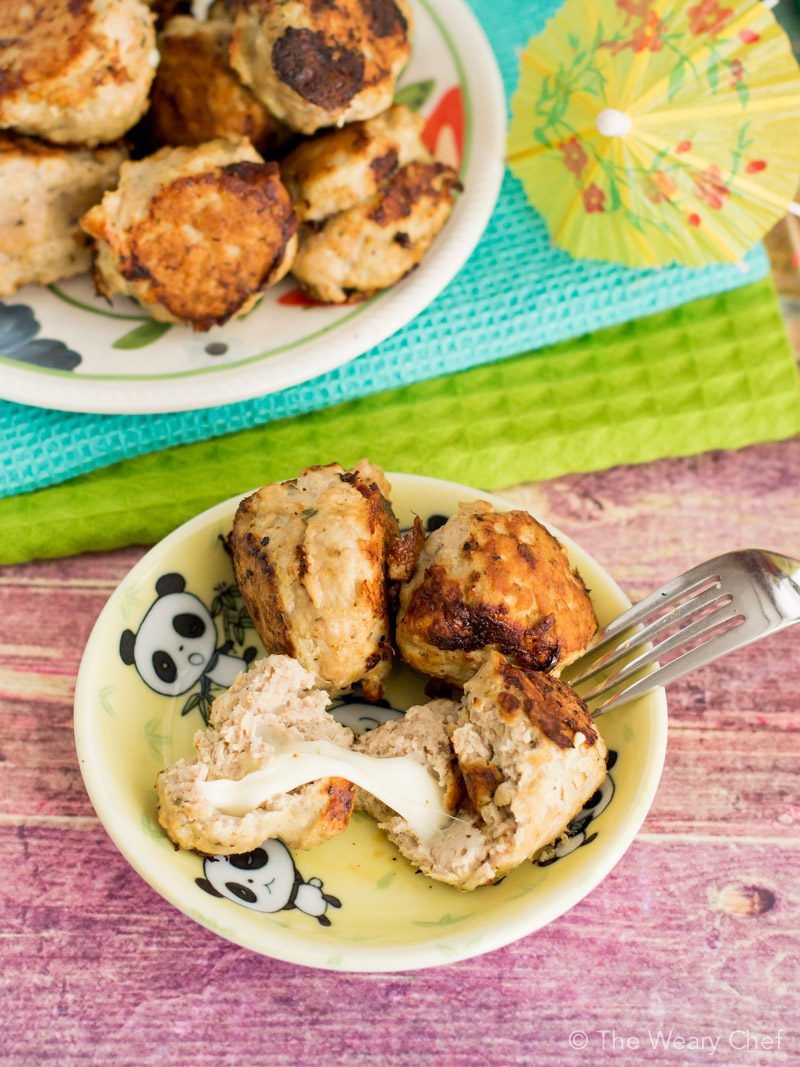 Print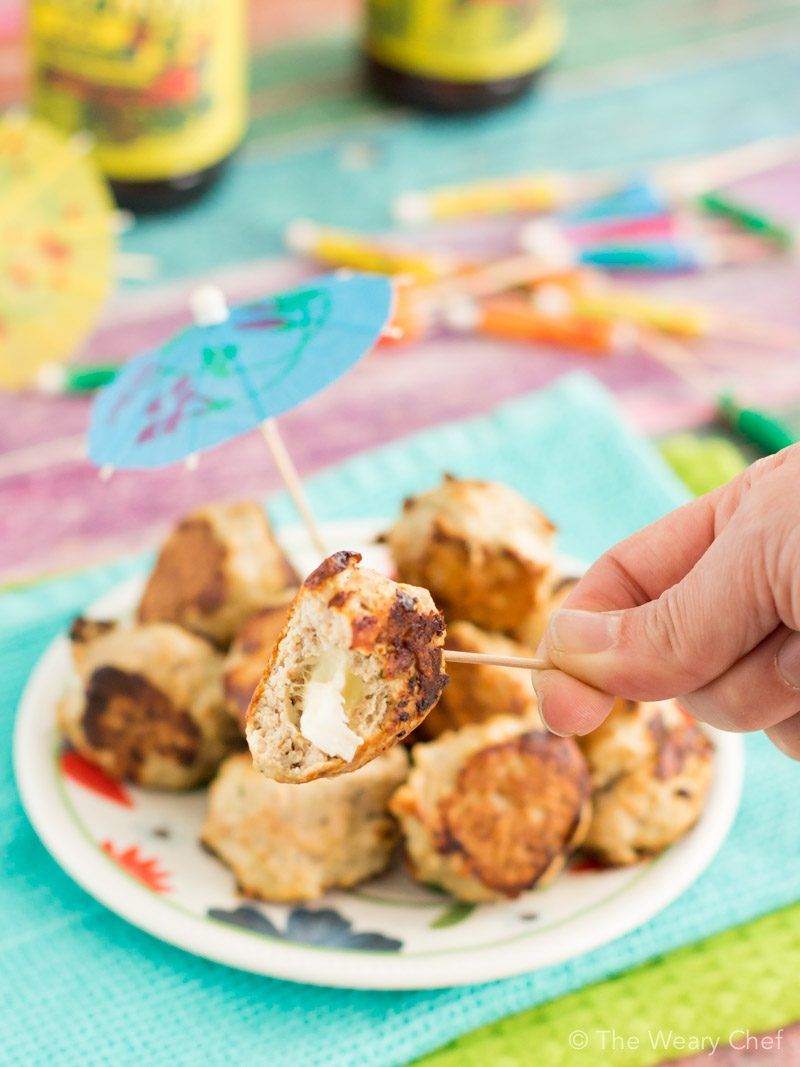 Cheese Stuffed Meatballs
Serve these easy meatballs with marinara sauce over pasta or on their own as a party food!
Total Time:

25 minutes

Yield:

4

1

x
16

ounces

ground turkey (or substitute ground beef)

1

egg

2 teaspoons

onion powder

1 teaspoon

dried basil

1 teaspoon

dried oregano

1/2 teaspoon

worcestershire sauce

1/2 teaspoon

garlic powder

1/2 teaspoon

kosher salt

4

ounces

mozzarella cheese cut into 1″ cubes
Instructions
Stir together all ingredients except cheese.
Spray a skillet with cooking spray, and heat over medium-high heat.
Using a medium disher, scoop meat mixture. Press a cube of cheese into the center of the scoop of meat, and use your fingers to spread meat over the cheese to cover it completely.
Drop the stuffed meatball right into the hot skillet. Repeat until you've made all the meatballs. Use tongs to flip the meatballs to brown on all sides. (Cooking will take approximately 10 minutes.)
If serving as a party food, serve immediately while hot. If you are stirring them into pasta sauce, the cheese will stay melted in the hot sauce until ready to serve.
Notes
I recommend this disher for this recipe. (This is an affilate link.)
Author:

Prep Time:

10

Cook Time:

15
Here are a few tools I love for this recipe:
(These are affiliate links, so I make a small commission on any purchases at no additional cost to you. Thanks for supporting The Weary Chef!)
Here are some other fab meatball recipes for you to check out!