You are going to love these balsamic roasted vegetables. Toss your favorites like sweet potatoes, carrots, and asparagus in a bright, flavorful dressing, then bake!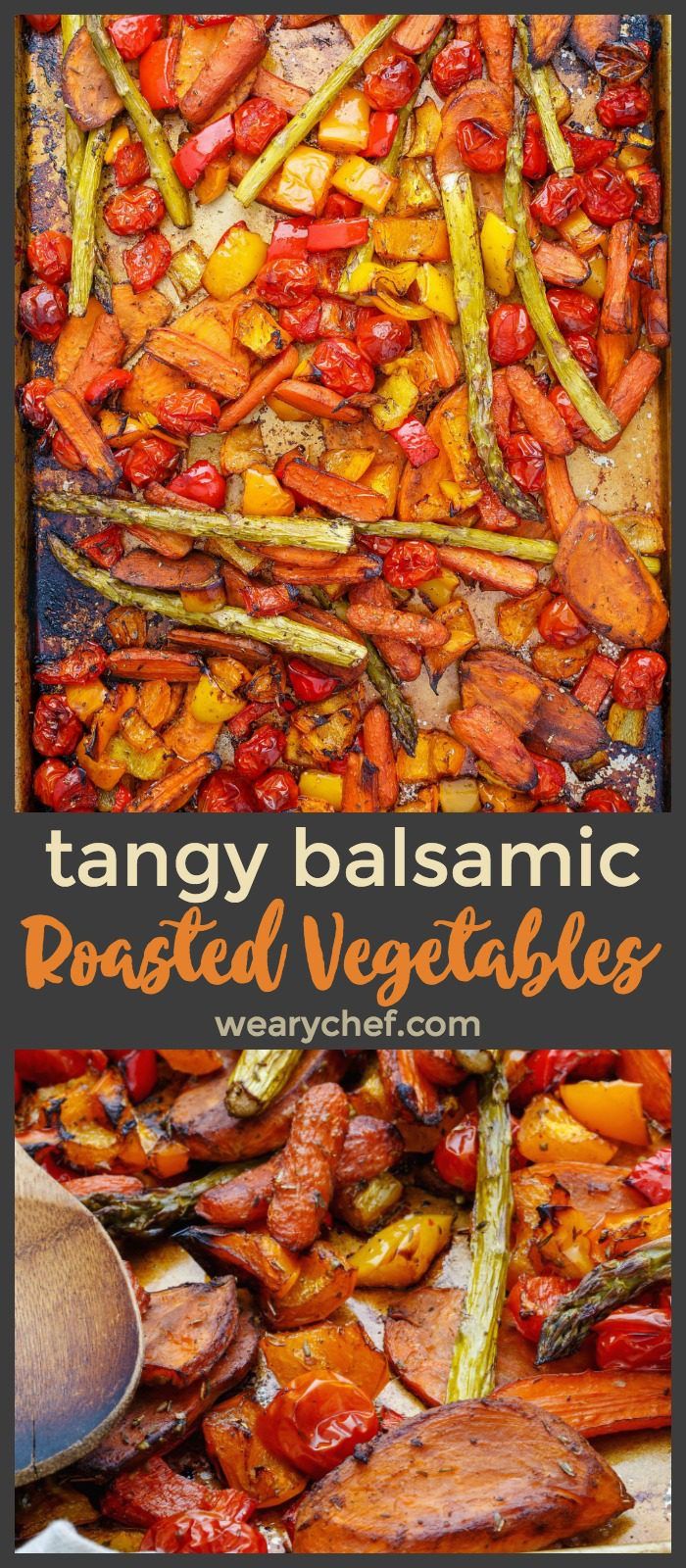 Hi! It's Kacey from The Cookie Writer! Spring is officially here, and I am happy to say our weather has been promising!
Dinner plans have been underway for Easter, and I thought I would share with you today these balsamic roasted vegetables. This is an easy side dish that combines spring asparagus with sweet potatoes, carrots, tomatoes, and bell peppers. you can change up the veggies to match your taste and the season!
I'm excited to include these simple, quick, balsamic veggies on our holiday menu. You can customize this recipe to your liking with types of vegetables and herbs. I personally love thyme with my veggies, but rosemary and/or parsley would be great, too!
These balsamic roasted vegetables were my husbands idea. He suggested serving them in tower form for a nicer presentation, but I'm just as happy to pile 'em up and dig in! If YOU want to take the extra time to stack your veggies, go for it!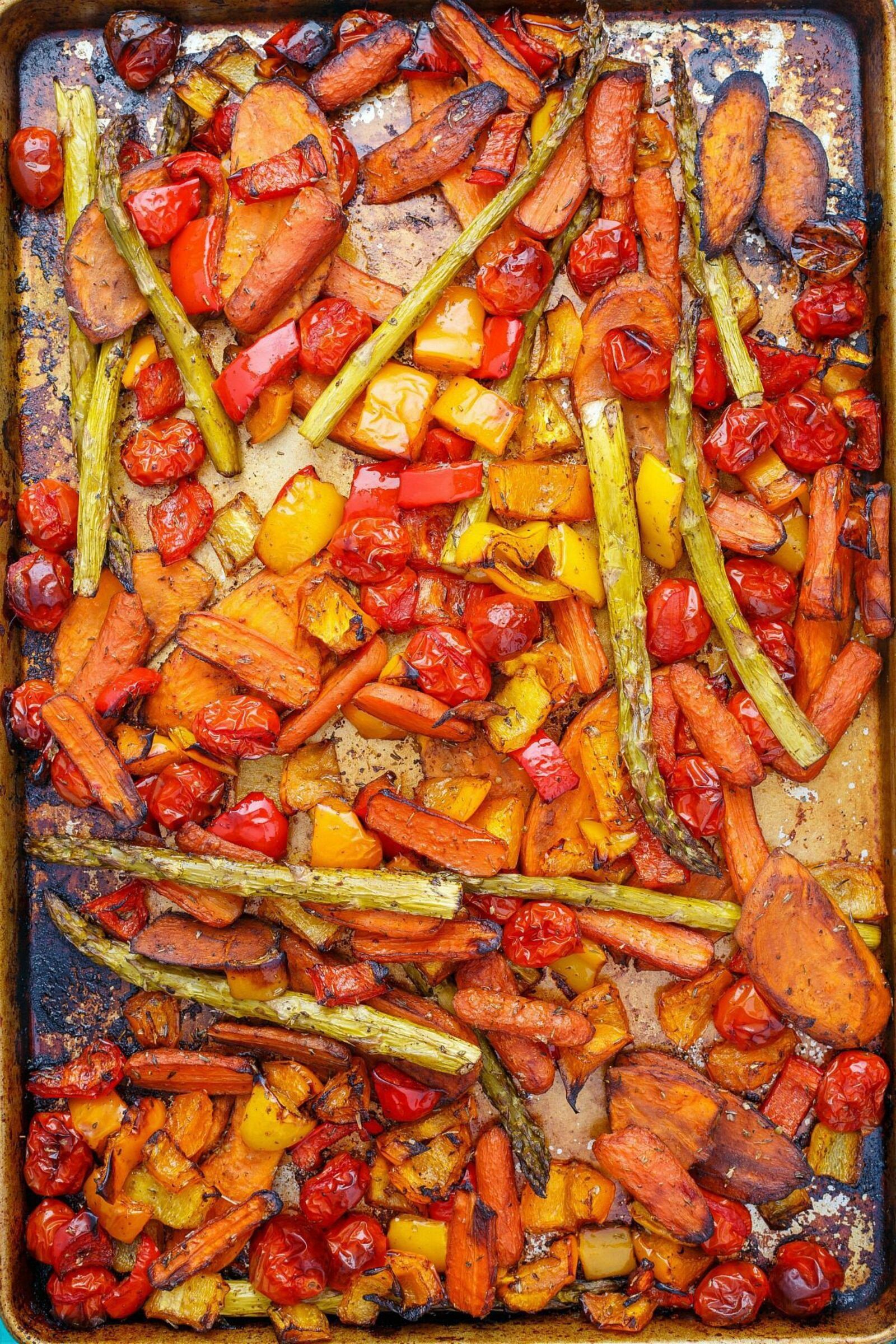 To speed up the baking step, the sweet potatoes and carrots are pre-cooked. Since the cooked sweet potatoes are soft, if you try and mix them with all the other veggies, you will probably break the potato slices apart. It's best to dip the cooked sweet potato into the dressing first and place them directly onto the baking sheet. Then, toss the remaining veggies into the dressing and spread them around the potatoes.
I really love how these balsamic roasted vegetables turned out! I ate them over pasta as my vegetarian dinner, but this recipe is a perfect side dish too (and gluten-free and vegan-friendly)! I hope you will enjoy them for your next special holiday meal OR for a plain 'ol weeknight dinner!
Print
Love these balsamic roasted vegetables?! Try some of these recipes:
| | |
| --- | --- |
| | |
Add carrots to a large pot and fill with water. Season with salt. Bring to a boil, reduce heat, and simmer for 5 minutes. Add sweet potato and cook 5 minutes longer. Drain and run under cold water to stop cooking.

Whisk together oil, balsamic, and spices. Dip sweet potato pieces in and fully coat. Layer onto baking sheet. Add remaining veggies to sauce, and coat evenly. Pour over top of sweet potato.

Cook for 15 minutes. Toss, and cook for another 10-15 minutes, or until caramelized to your liking.

Layer in tower form, or serve in a large bowl.
Note: My sweet potato only took 3-4 minutes to cook, so I removed it and allowed my carrots to cook for a few more minutes to help soften them up.