Thank you to Smithfield for sponsoring these flavorful pork sandwiches loaded with tender pork tenderloin, dill havarti, and lemon-caper mayo. Make these restaurant-quality sandwiches as home even on a busy weeknight!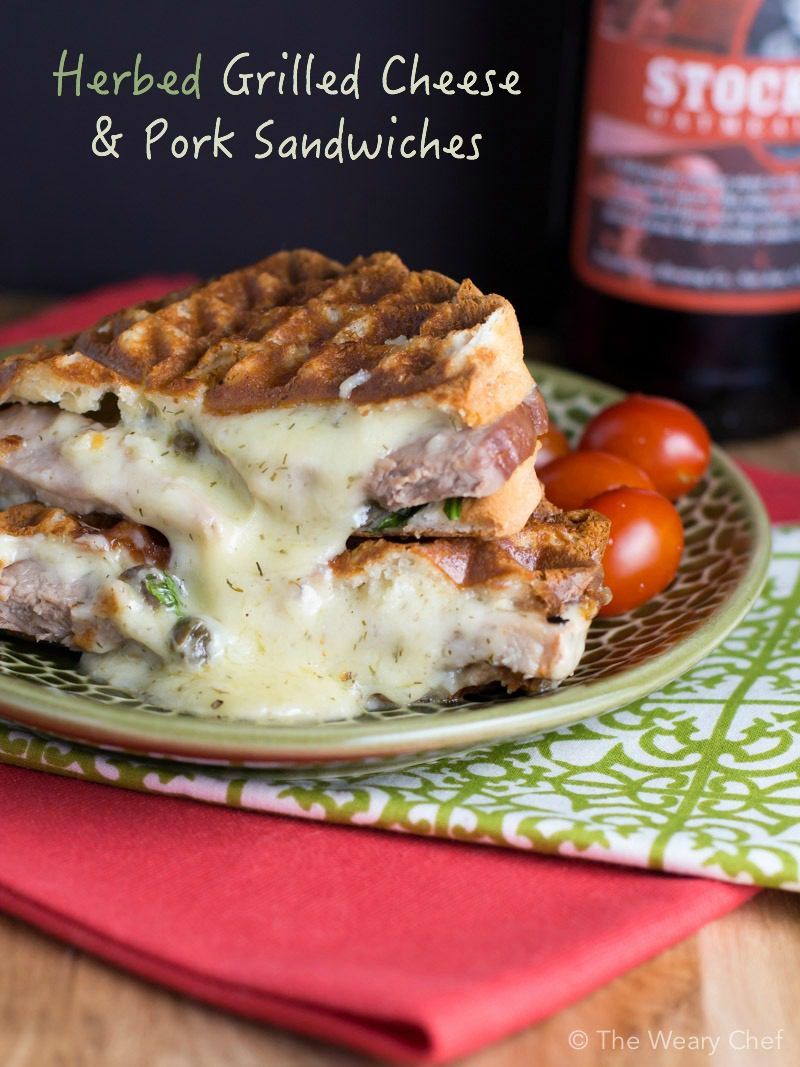 Hello! I'm happy to be bringing you a new recipe using a Smithfield marinated pork today. Last time, I slow cooked the pork in chile verde sauce, but this time I wanted to let the flavor of the pork shine through a little more. What's better than an ooey-gooey grilled cheese sandwich?  A grilled cheese with tender slices of juicy pork sirloin, that's what!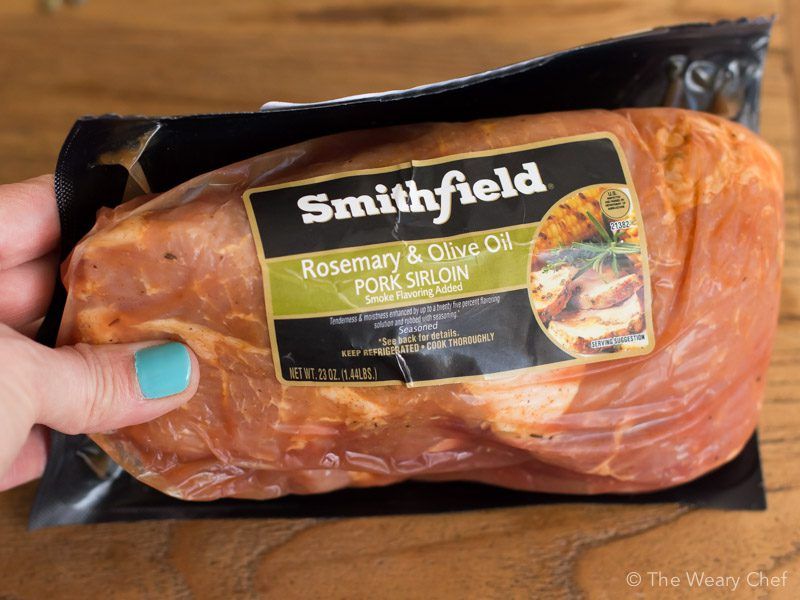 These marinated sirloins and pork loins are so easy to prepare. I was hungry as soon as I cut open the package because the seasonings smell so good! You just need to place it on a baking sheet and bake it at 425 degrees F until the internal temperature is 145 degrees.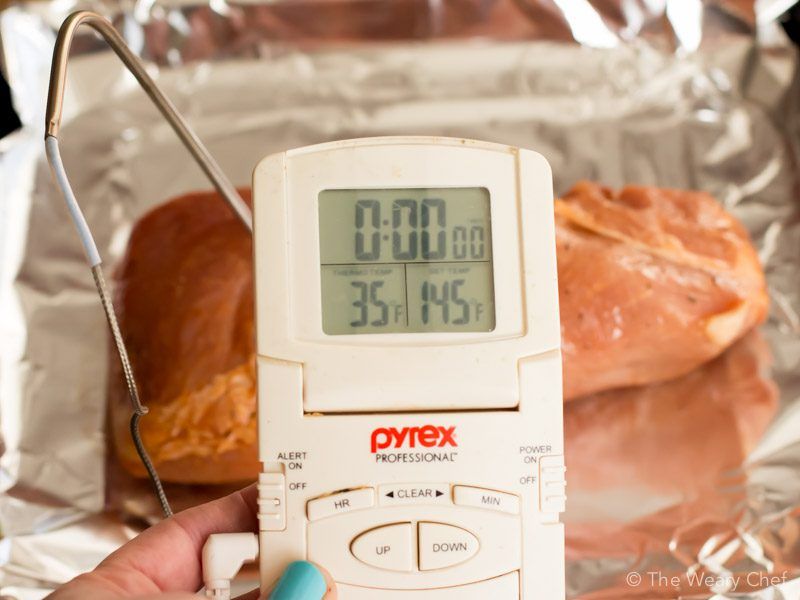 Do you have one of these handy probe thermometers? Here's one similar to my ancient one shown here (affiliate link). I love mine for oven roasting meat. You just stick the probe in the thickest part of the meat, set the target temperature, and turn the alert on. Instead of setting a cook time and hoping it's right, you know exactly when the meat reaches the perfect temperature!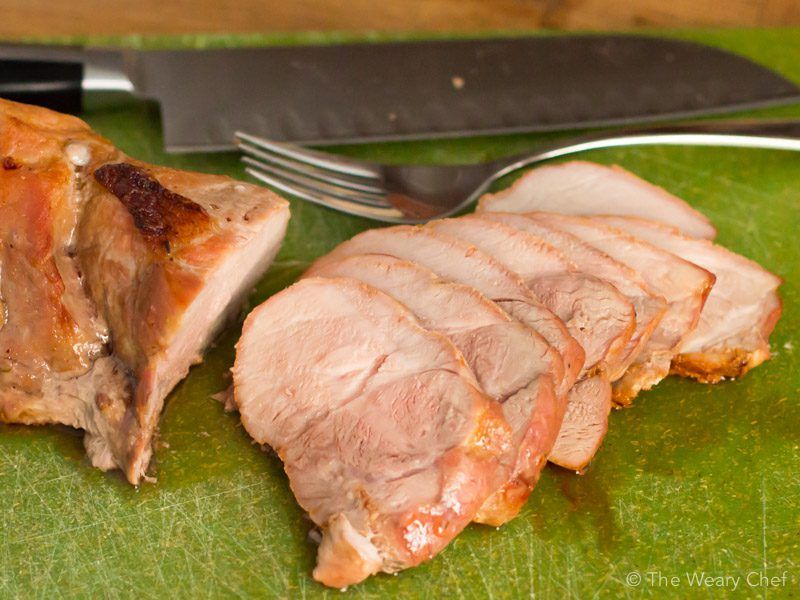 When I took the meat out of the oven, I wondered if I should even make sandwiches at all. It tastes so good on its own! My oldest son was hanging around begging for slices to taste while I was taking these photos. I think he "tasted" a whole meal's worth…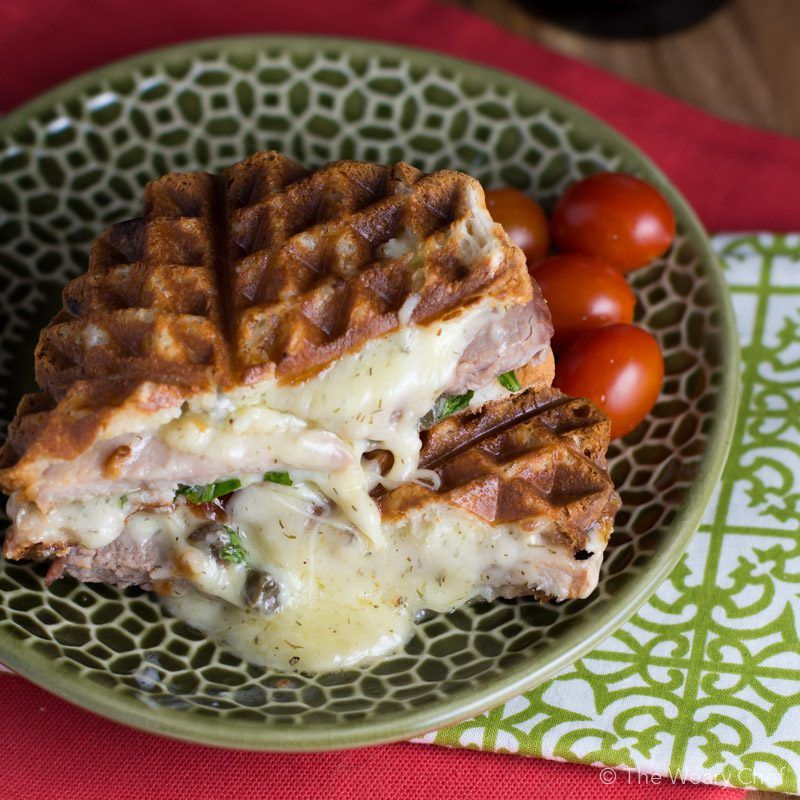 I decided to stick to the plan and make these amazing herbed grilled cheese sandwiches. The meat is already flavored with rosemary, and I added havarti with dill, arugula and lemon mayonnaise with capers. This sandwich makes me feel like I need to put on my fancy pants, but it's super easy to prepare!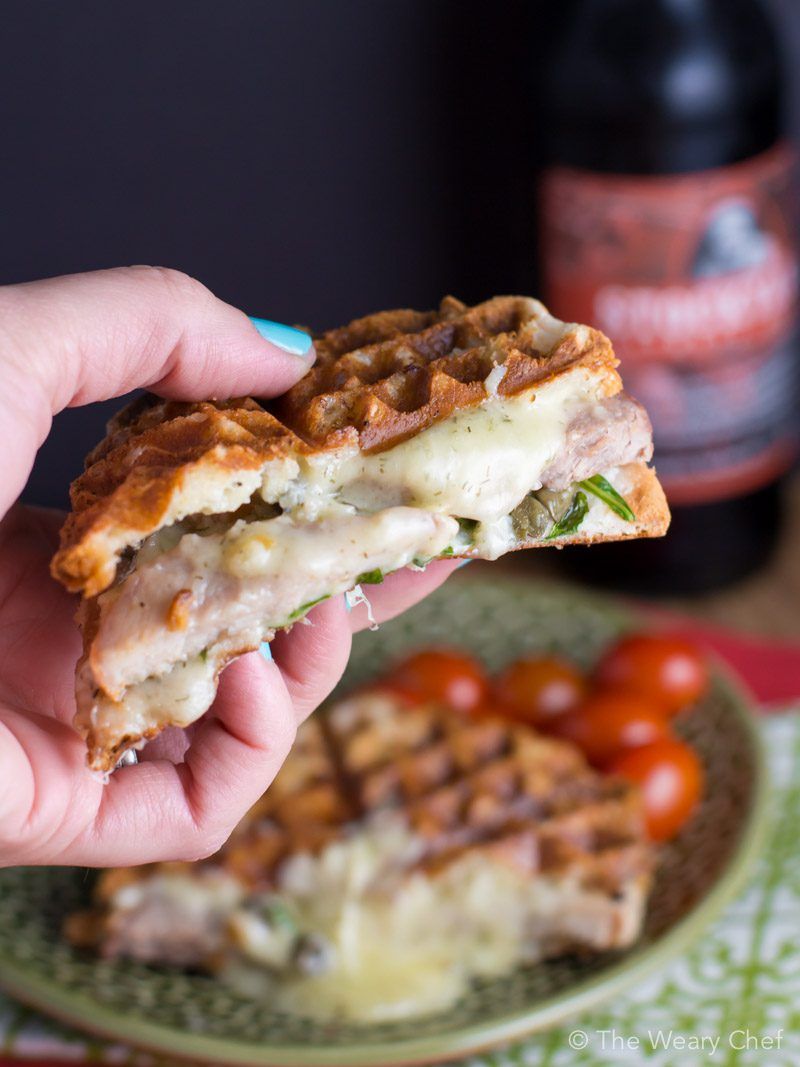 I cooked my sandwich in our waffle iron because I don't have a panini press. If you don't have either, you could easily just cook it in a pan or toast it in the oven, however you usually like to make your grilled cheese sandwiches. I also wanted to address any potential questions or complaints about ingredients you can't find or don't want to purchase:
Arugula – You could use the rest of your arugula greens in Cinnamon Glazed Pecans salad or Sausage Rolls with Arugula, but if you just don't want to buy arugula, try baby spinach instead.
Capers – I don't usually think of myself as a big caper fan, but I do think they add a nice tanginess to this sandwich. It's fine to skip them if you prefer.
Havarti with Dill – This cheese is divine on sandwiches or with crackers, and I usually have no trouble finding it. If you would prefer to use another cheese like provolone or white cheddar, that will be fine too.
Now you have no excuse not to make these pork sandwiches. Let me know how you like them!
Print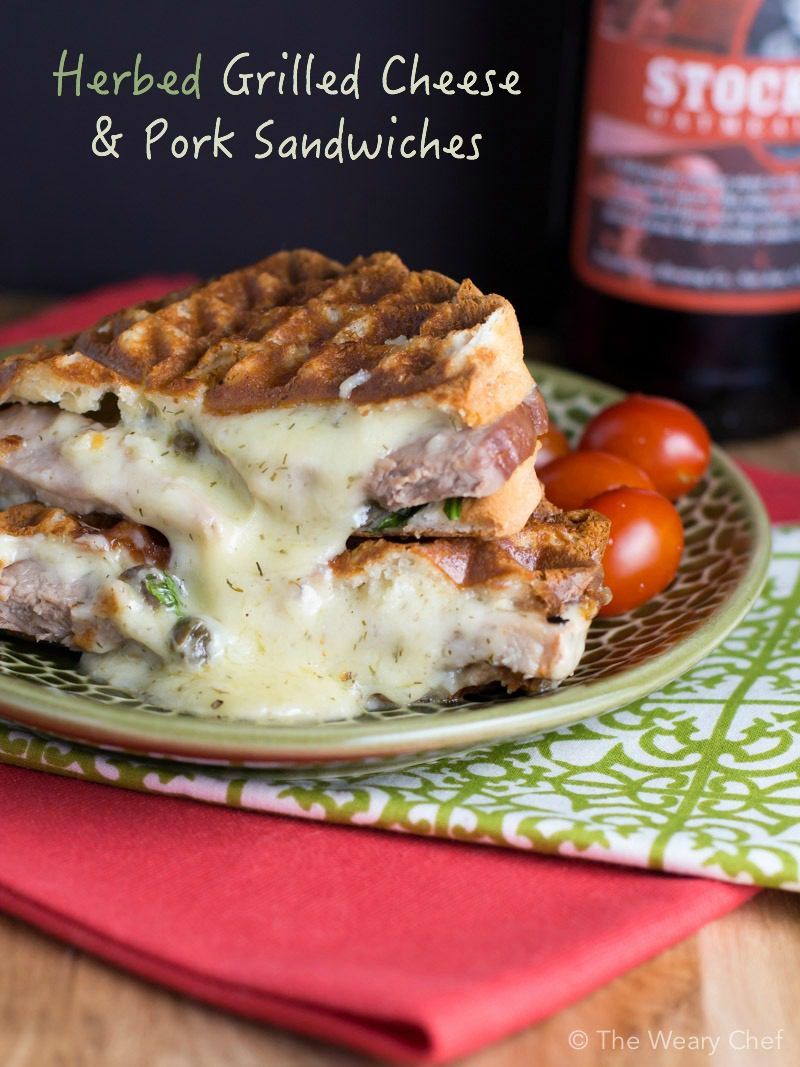 Herbed Grilled Cheese Sandwiches with Rosemary Pork
These seemingly fancy sandwiches are very quick and easy to make!
Total Time:

50 minutes

Yield:

4

1

x
Instructions
Bake pork according to package directions (takes approximately 30 minutes). Slice meat very thin.

Heat panini press, waffle iron, or skillet, depending on how you will cook your sandwiches.

In a small bowl, stir together mayonnaise, lemon pepper, and capers.

Lightly brush one side of each slice of bread with olive oil. (If you don't have a brush, rub it on with your fingers.) Spread the opposite side of four slices of bread with the mayo mixture.

For each sandwich, arrange arugula leaves over the mayo, and then top with sliced pork and havarti. Top with another slice of bread without mayo. (Olive oil should be facing OUT.)

Place each sandwich in the hot sandwich press or skillet. Cook until bread is browned and cheese is melted, flipping if necessary. Cut in half and serve immediately.
Notes
If you prefer, you can use 2 teaspoons of fresh lemon juice and freshly ground black pepper in place of the lemon pepper seasoning.
Author:

Prep Time:

10

Passive Time:

30

Cook Time:

10
Thank you again to Smithfield for sponsoring this post. Be sure to follow them on Facebook for more pork recipe ideas!