This pork and greens stir fry is super quick to make, healthy, and delicious! Thanks so much to Smithfield for sponsoring today's recipe.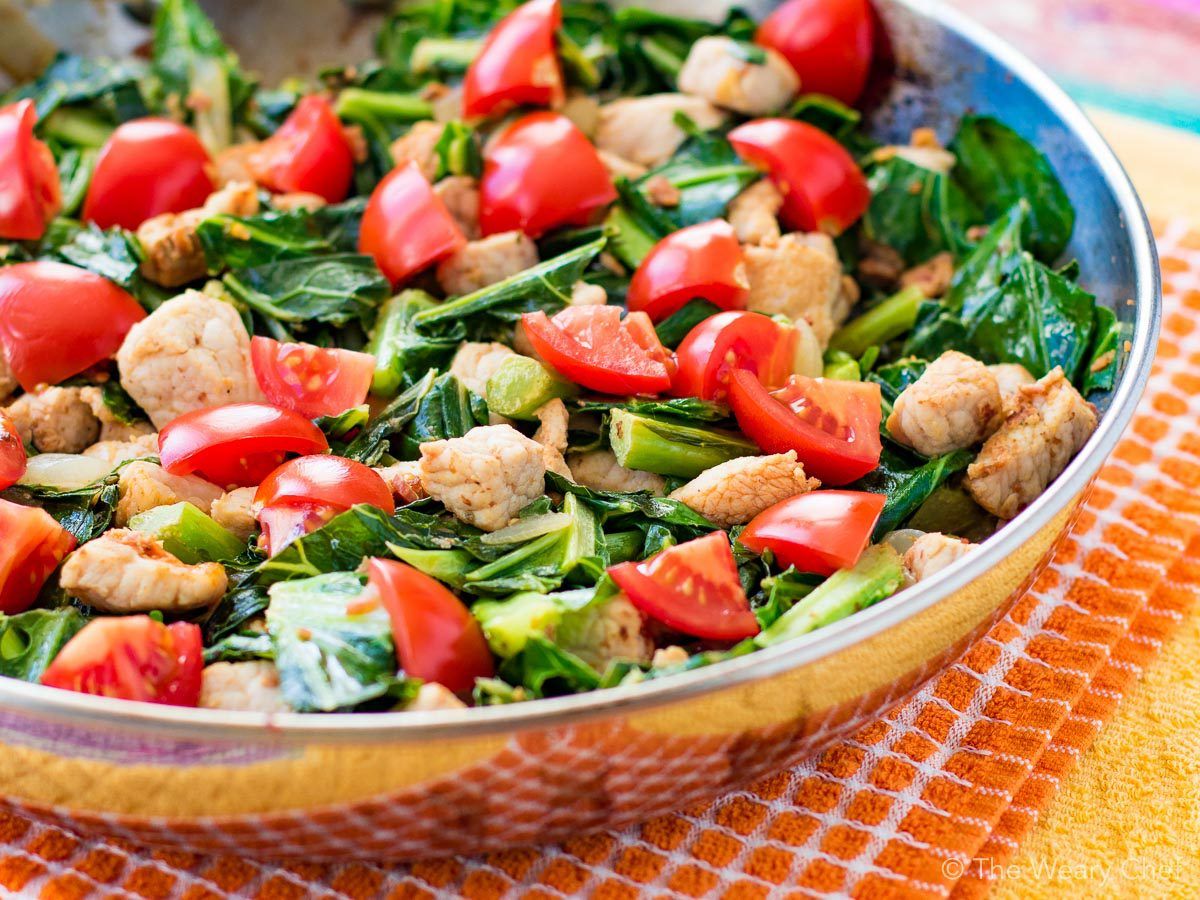 Did you save some pork loin from your Pizza Pork Medallions? I hope so because you'll want to use it in today's recipe! This stir fry is a quick, healthy, and easy way to enjoy your pork and get a boost of vitamins, minerals, and fiber from greens too! You can enjoy it over rice, alongside mashed or roasted potatoes, or just on its own for a low carb meal.
If you are a parent of young kids, tell me the truth: Would your kids eat this? Do they eat greens? Mine absolutely don't, not cooked greens at least. They do eat spinach and lettuce as salad, and sometimes I can manage to get them to eat foods with a little cooked spinach mixed in. Greens like collards, kale, or mustard greens are a whole different animal. They have stalks and sometimes bitter flavors and are just so… vegetabley. If I tried to serve this to my kids, I think they might both decide to go to bed hungry.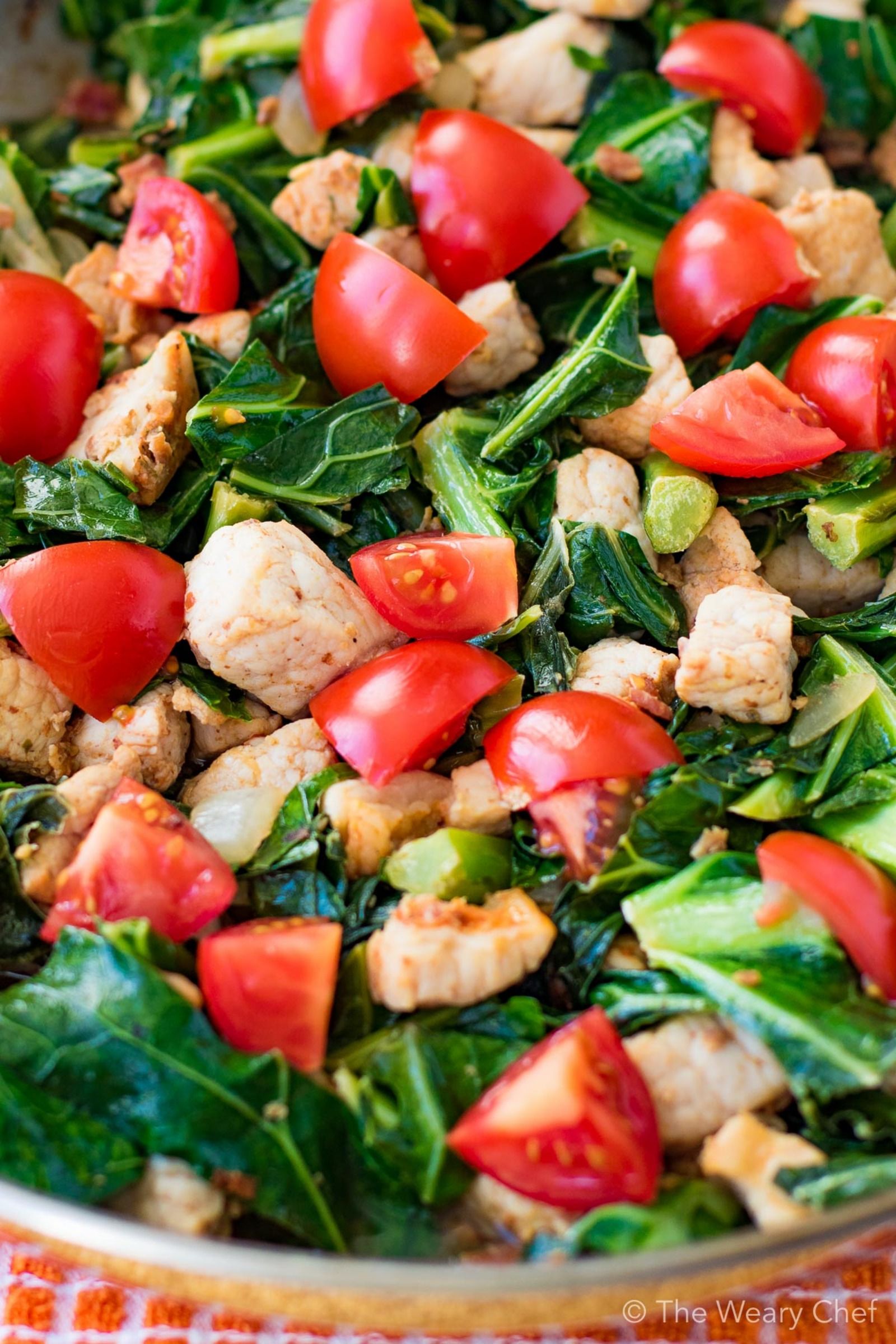 All that is to say that I know this might not be the most kid friendly recipe (at least not at my house). Never fear though because Smithfield marinated fresh pork loins are SUPER versatile! If you want to make this healthy and delicious (to grownups) pork and greens stir fry for dinner, it's so easy to just slice some of the pork into medallions, brown them, and serve them with vegetables that your kids WILL eat! Since the pork is already perfectly seasoned, you don't have to do any more to it than just sear it for a few minutes on each side. It's not like you have to be a short order cook and prepare something completely different for the young'uns.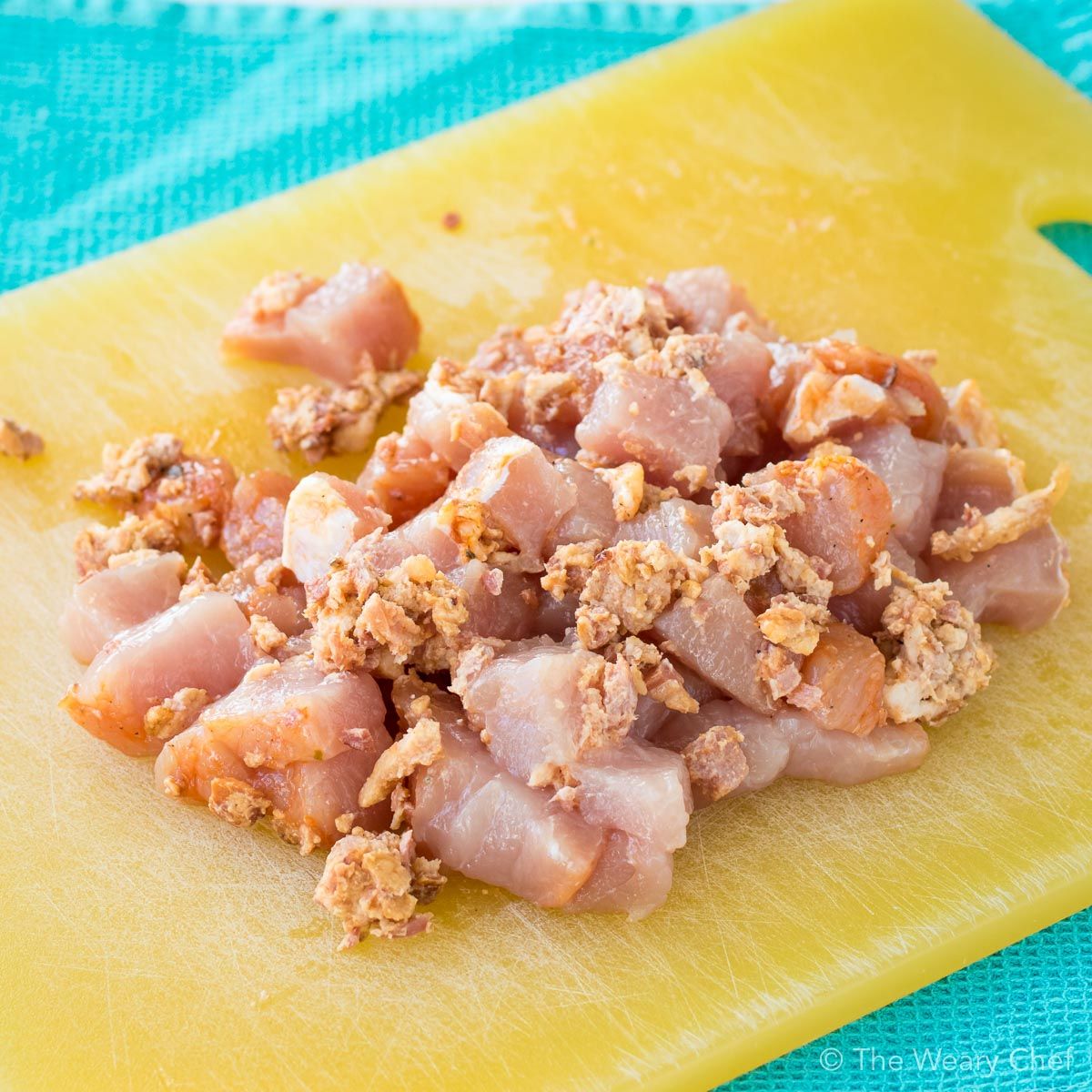 My boys might not like greens, but they DO like bacon. That's why this Smithfield Applewood Smoked Bacon Marinated Fresh Pork Loin Filet is a favorite around here. It has real bacon right on top! I used half of it to create the pizza pork dish earlier in the week, and then I used the other half for this stir fry. Since the pork loins are around 24 ounces, it's easy for a small family to get two meals out of them. Let me know how you end up using yours!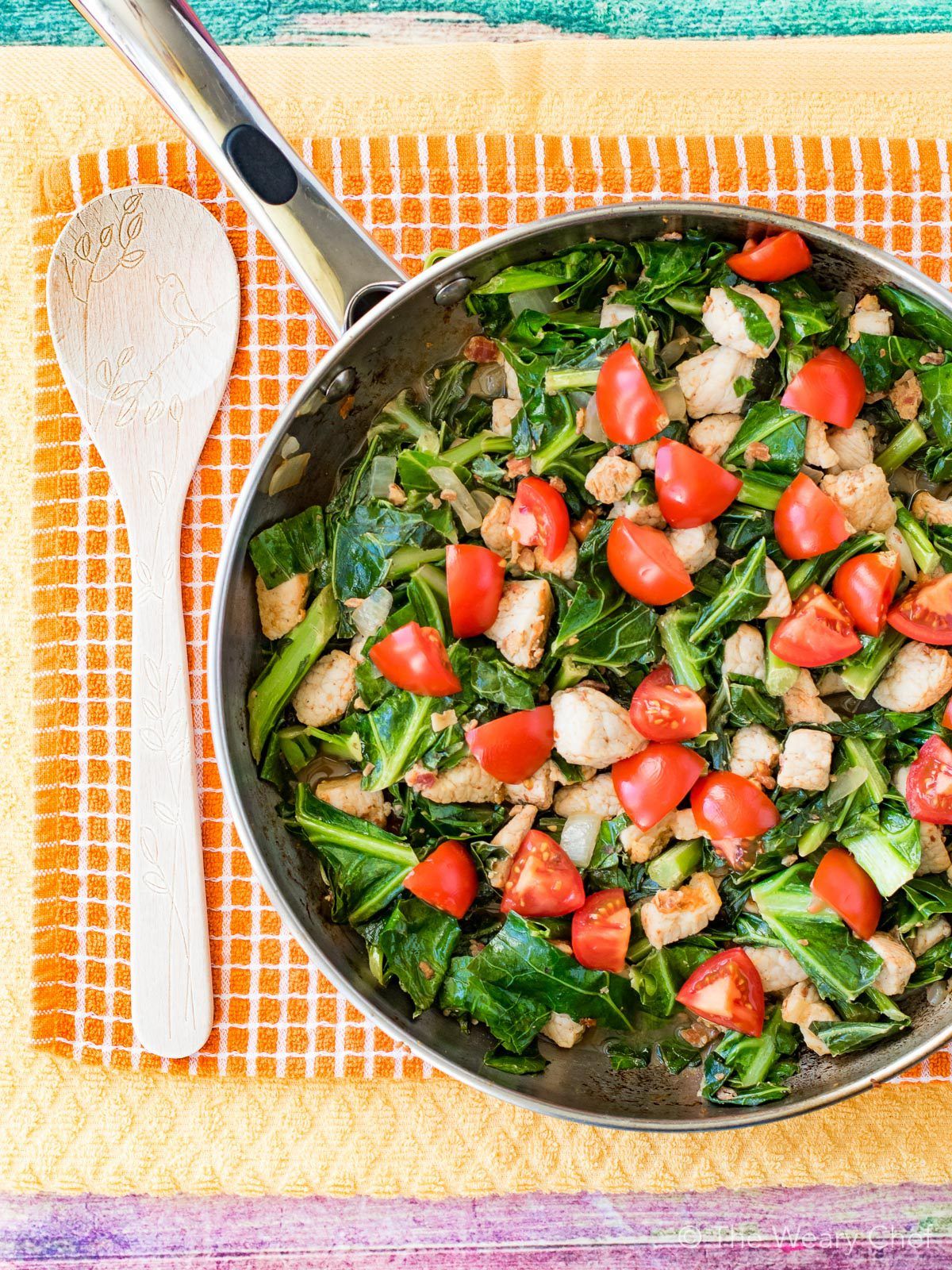 Print
Pork and Greens Stir Fry
This stir fry is a quick, healthy, and easy way to enjoy your pork and get a boost of vitamins, minerals, and fiber from greens too!
Total Time:

25 minutes

Yield:

3

1

x
Instructions
Heat oil or butter in a large skillet over medium-high heat. Add onions and pork, and stir fry until onions are tender and pork is cooked on the outside.

Stir in greens, pour in water, and cover. Reduce heat to medium, and cook 5 minutes.

Remove lid, and stir in mustard and hot sauce. Replace cover, and cook an additional 5 minutes or until greens are your desired tenderness.

Top skillet or individual portions with chopped tomatoes. Enjoy!
Notes
Serving amount varies based on how much pork you use. If you use the entire pork loin, this dish could serve six.
Author:

Prep Time:

10

Cook Time:

15
Here are more quick pork dinners you'll love!
Thank you again to Smithfield for sponsoring today's recipe!