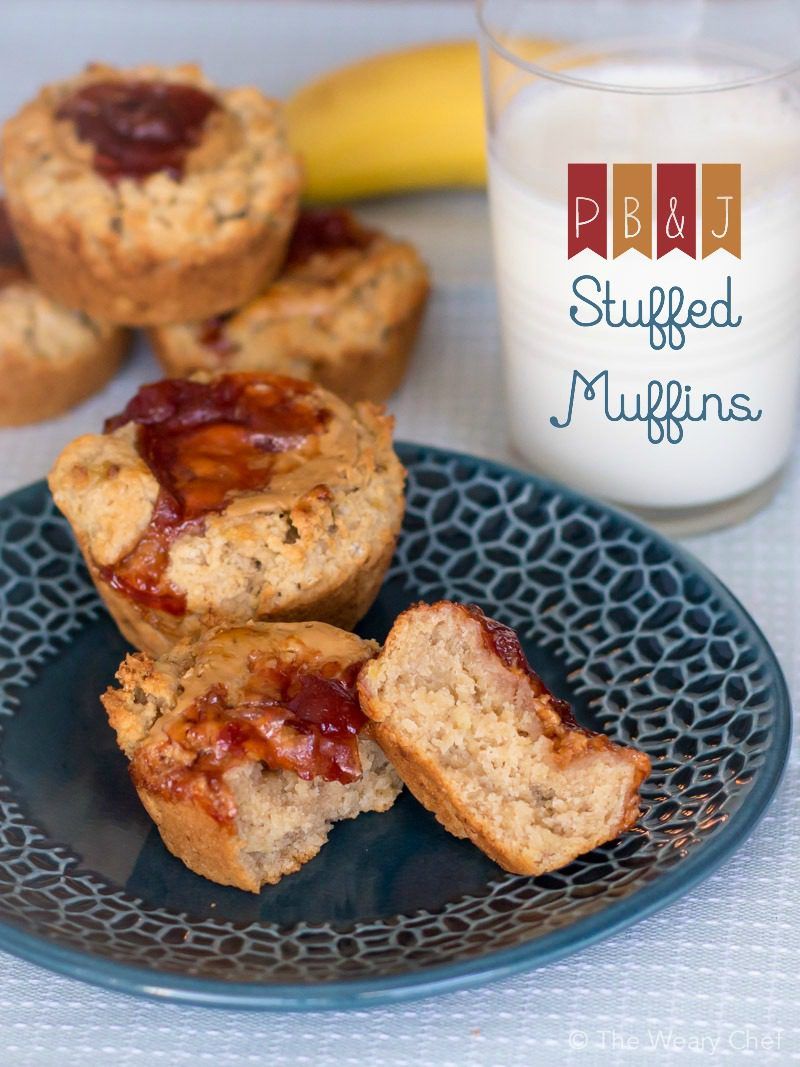 Have you baked with peanut butter very much? I haven't, and turns out it's not that easy. In my recent experience, it can make baked goods really dry, which doesn't make sense to me since it's so high in oil. My first attempt at these muffins was peanut butter banana muffins with the peanut butter mixed in, and they were seriously lacking in the moisture department. Matt said he was afraid to swallow each bite because he was afraid he might choke.
My youngest, however, loved the original muffins and ate three in one sitting! We all agreed that they tasted good but were just too dry. Because I'm a quitter, instead of working harder to perfect the original recipe, I decided to try something a little different. I already have a moist banana muffin recipe I like, so I got the idea to stuff that one with PB&J instead of stirring the peanut butter in. Here's how:
I loved the result, and I think you will too! The peanut butter is still as sticky as peanut butter ever is, so you'll definitely want a glass of milk nearby.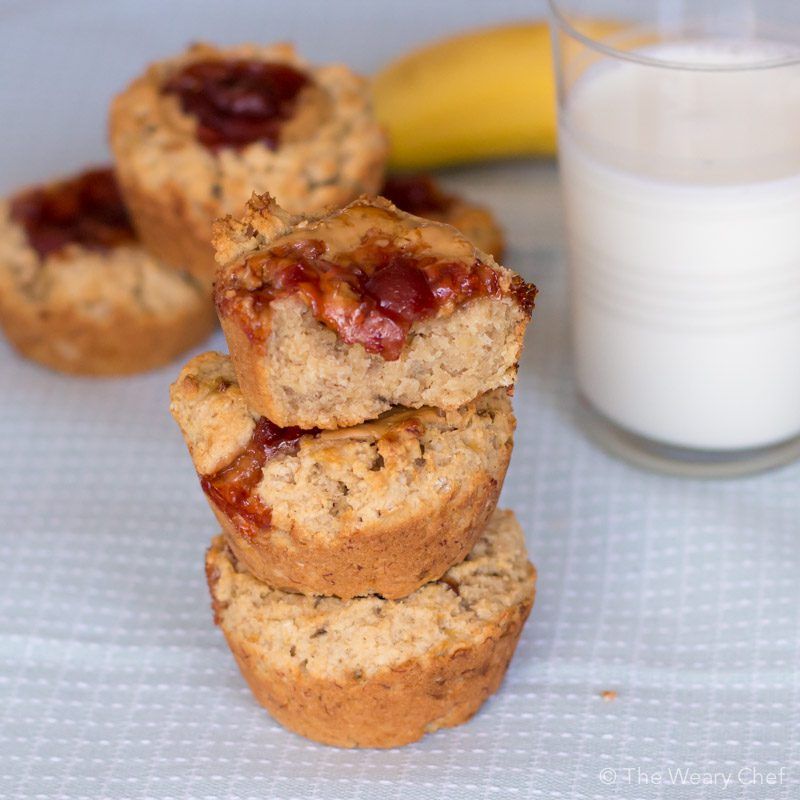 Print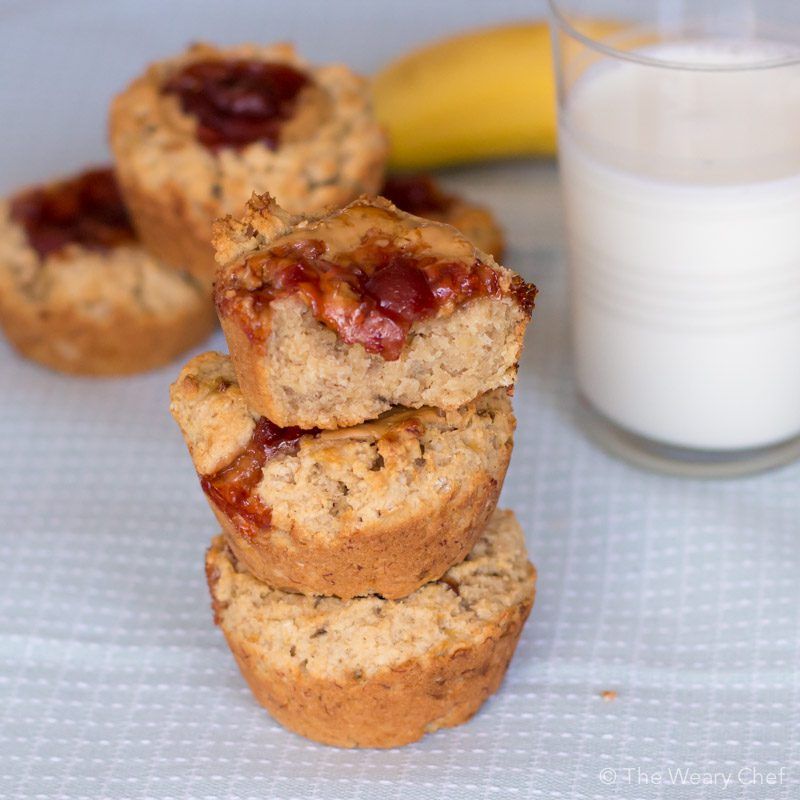 Peanut Butter and Jelly Stuffed Banana Muffins
Easy baking mix muffins are stuffed with peanut butter and jelly for a delicious breakfast treat!
Instructions
Preheat oven to 400 degrees F. Spray ten cups of a muffin tin with cooking spray.

Stir together mashed bananas, oil, egg, milk, and sugar. Stir in baking mix and oats just until combined. Scoop muffin dough evenly into prepared ten muffin cups.

Use the backside of a round tablespoon measuring spoon to make an indentation in the top of each muffin. Spoon about a teaspoon of peanut butter and a teaspoon of jelly into the center of each muffin.

Bake in preheated oven for 15 minutes or until top edges are brown. Allow to cool in pan for a few minutes, and then carefully lift each muffin onto a cooling rack. (Don't dump the muffins out or the tops will get messed up.) Filling will be hot, so allow to cool to a safe temperature before serving.
These are my must-have tools for muffin baking (affiliate links):

Want more muffins? I've got 'em!