You'll love this easy Mexican Mocha Mix! It has rich dark chocolate and espresso flavor with a little spice!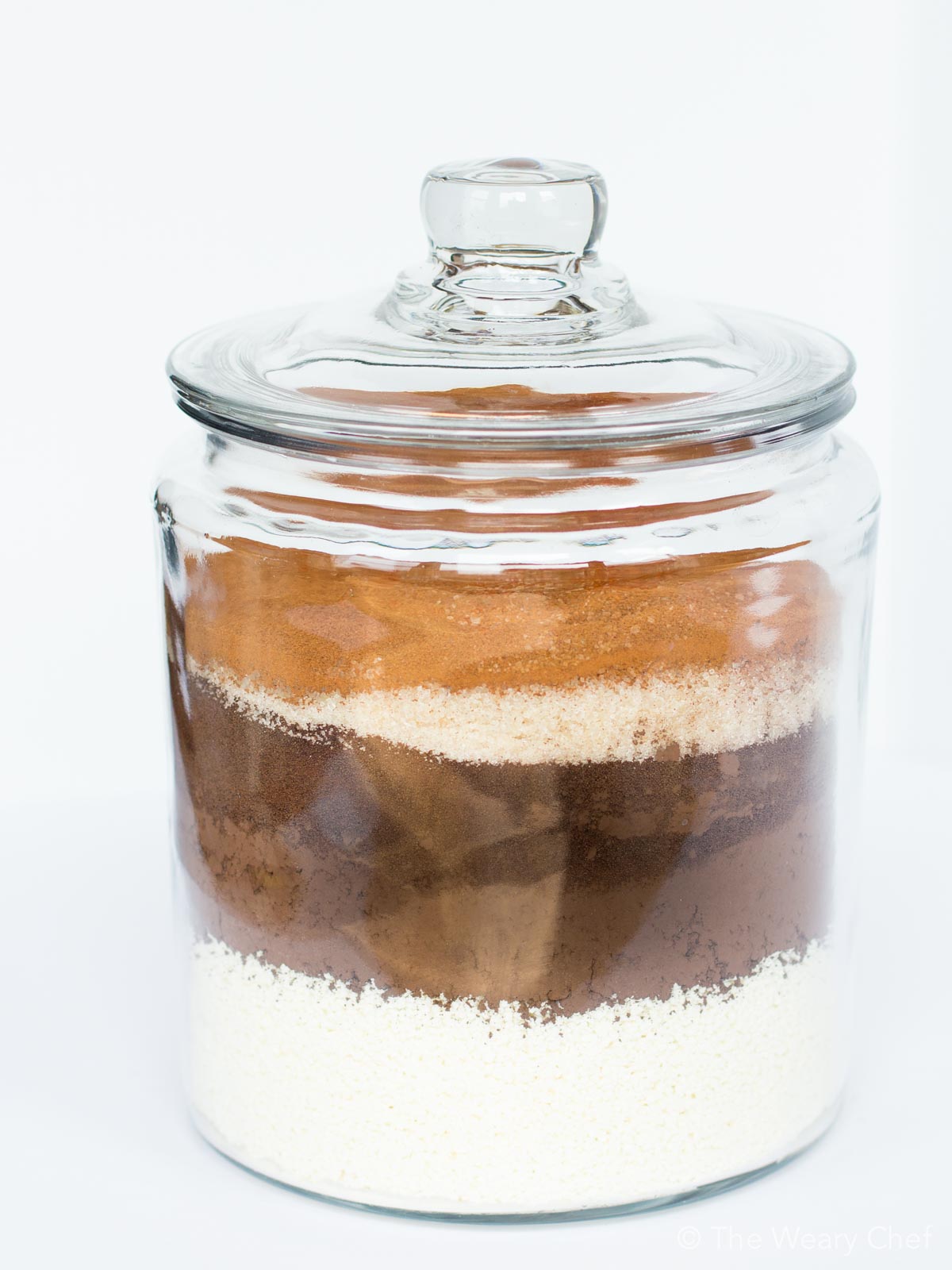 Do you like to get coffee out? I am a sucker for espresso drinks and love to grab an afternoon coffee to sip during shopping or playground trips. Have you noticed they are getting more and more expensive though? I used to feel bad paying $4 for a coffee, but now it's sometimes more like $6! SIX AMERICAN DOLLARS for a cup of coffee!
One of my favorite espresso drinks is a Mexican Mocha, which, if you haven't had it, is hot chocolate + espresso + spices. Love. It. They are usually made with darker chocolate and aren't too sweet, plus they have a bit of spice from cinnamon and cayenne. There are a few cafes here in San Francisco that have Mexican mochas on the menu, but they can be hard to find and are always expensive. That's why I came up with this Mexican Mocha Mix so I can have my favorite drink any time I want!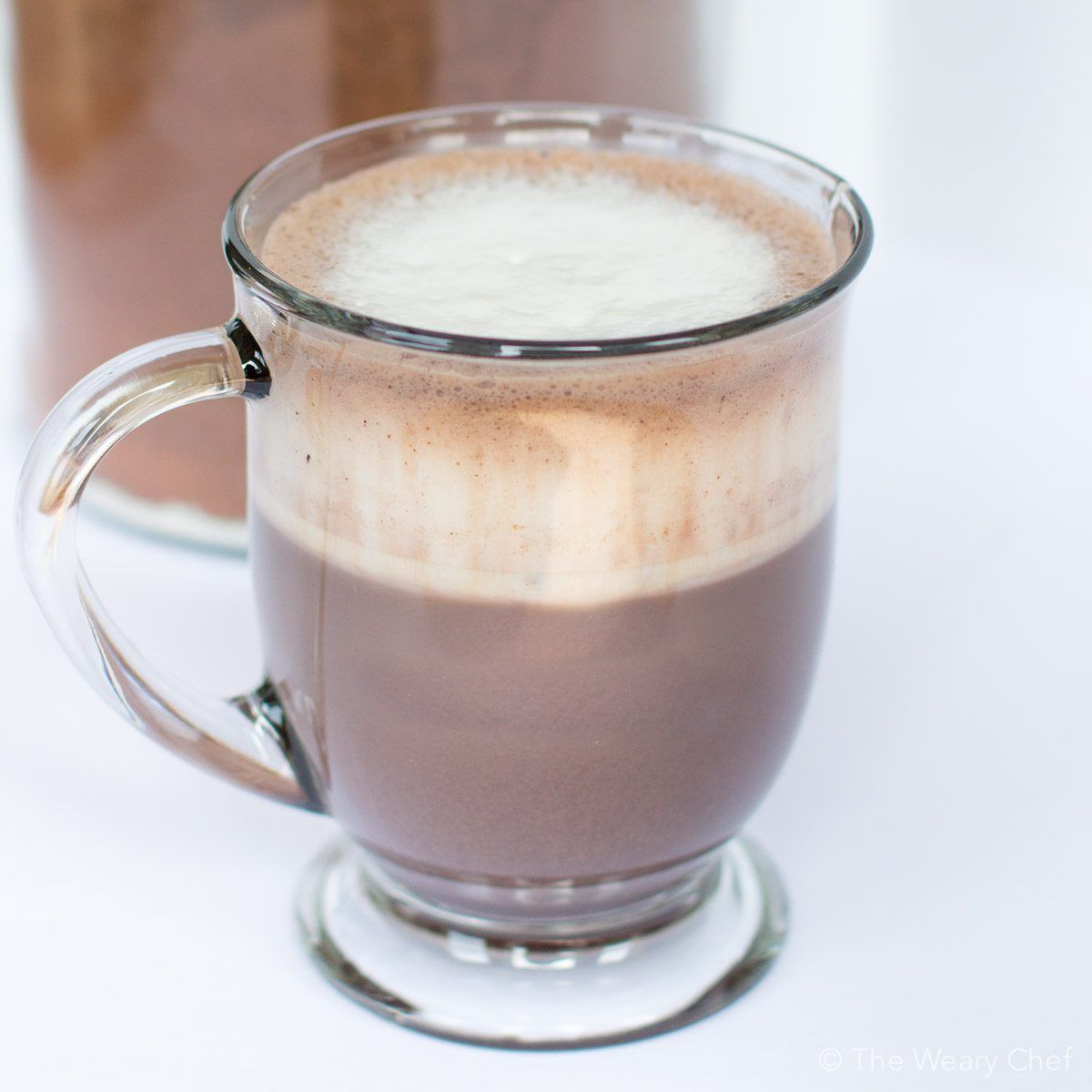 You only need a few ingredients to make up a batch of this tasty hot drink mix: Powdered milk, cocoa powder, instant espresso, cinnamon, and cayenne. I bought this glass jar just for this recipe because I thought it would show off the pretty layers well. It did, but honestly, it wasn't that practical for mixing it up! Since the lid doesn't make a tight seal, shaking it up to mix was a big mess. If you are more concerned about being practical than pretty (which I usually am), I'd recommend making this in a container with a tight-fitting lid.
I will probably enjoy this Mexican mocha mix all myself, but it would make a really great gift too! Mix up a big ol' batch, and fill up mason jars to give to all your friends. Teachers, babysitters, UPS drivers, and just about anyone else in your life would feel extra appreciated if you said thanks with a jar of chocolatey goodness!
Oh, one more thing! See that frothy milk on top? That was an extra step. I got a milk frother a couple months ago, and I love it for adding fluffy foam to any of my coffee or hot cocoa drinks! All you do is pour in a little cold milk (skim milk works the best, but I just use 2%), pump it for a minute or so, and voila! Foamed milk! Here's an affiliate link to the frother on Amazon if you're interested. Now, onto the mix recipe!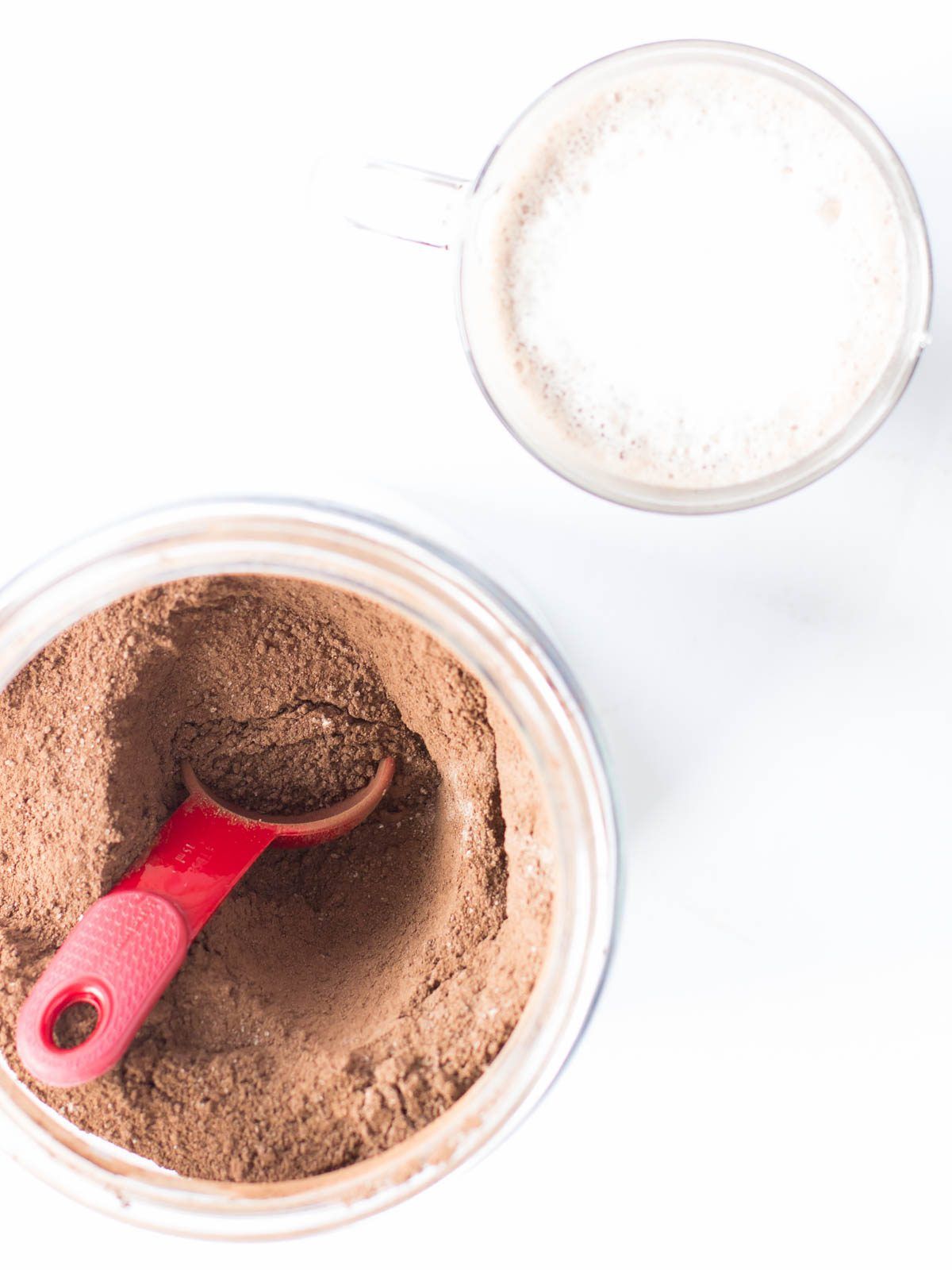 Print
Mexican Mocha Mix Recipe
You'll love this easy Mexican Mocha Mix! It has rich dark chocolate and espresso flavor with a little spice!
Instructions
Add all ingredients to a container with a tight-fitting lid. Shake to combine.

To prepare, stir two tablespoons of mix into 8-12 ounces of hot milk.
Notes
This mocha mix recipe is lightly sweet, but you can adjust the amount of sugar to taste. If you like sweeter coffee drinks, you may want to double the sugar.
Why not try taking your mocha to the next level with one of these hot cocoa cocktails!