This satisfying Meat and Potatoes Casserole features ground beef or turkey sauteed with vegetables, covered in potatoes, and smothered in a light, creamy sauce. Bake it up tonight for a dinner your family will love!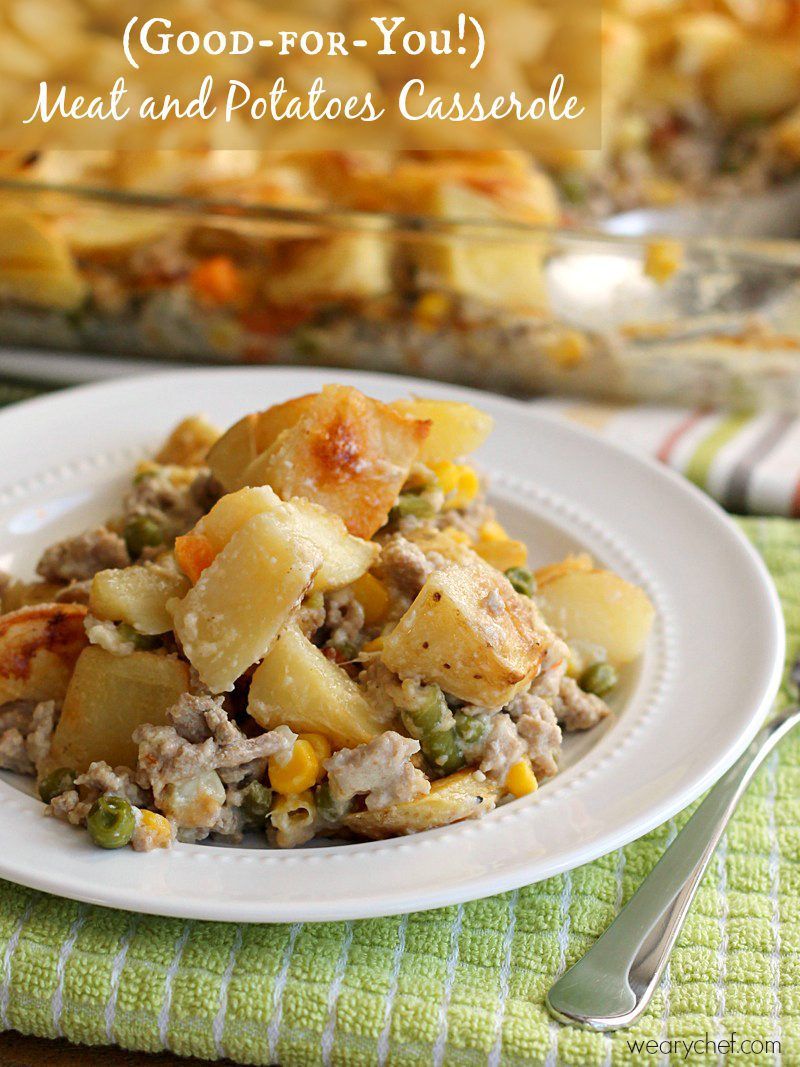 Do you like shepherd's pie? I've only had it a couple times, and I wasn't impressed. I'm sure it could be good if the mashed potatoes on top were done well, but the versions I've had were topped with bland potatoes, which kind of ruined the experience for me. I don't think I'm a mashed potato snob, but maybe I am. If they aren't smothered in gravy, I think they need to be pretty flavorful on their own.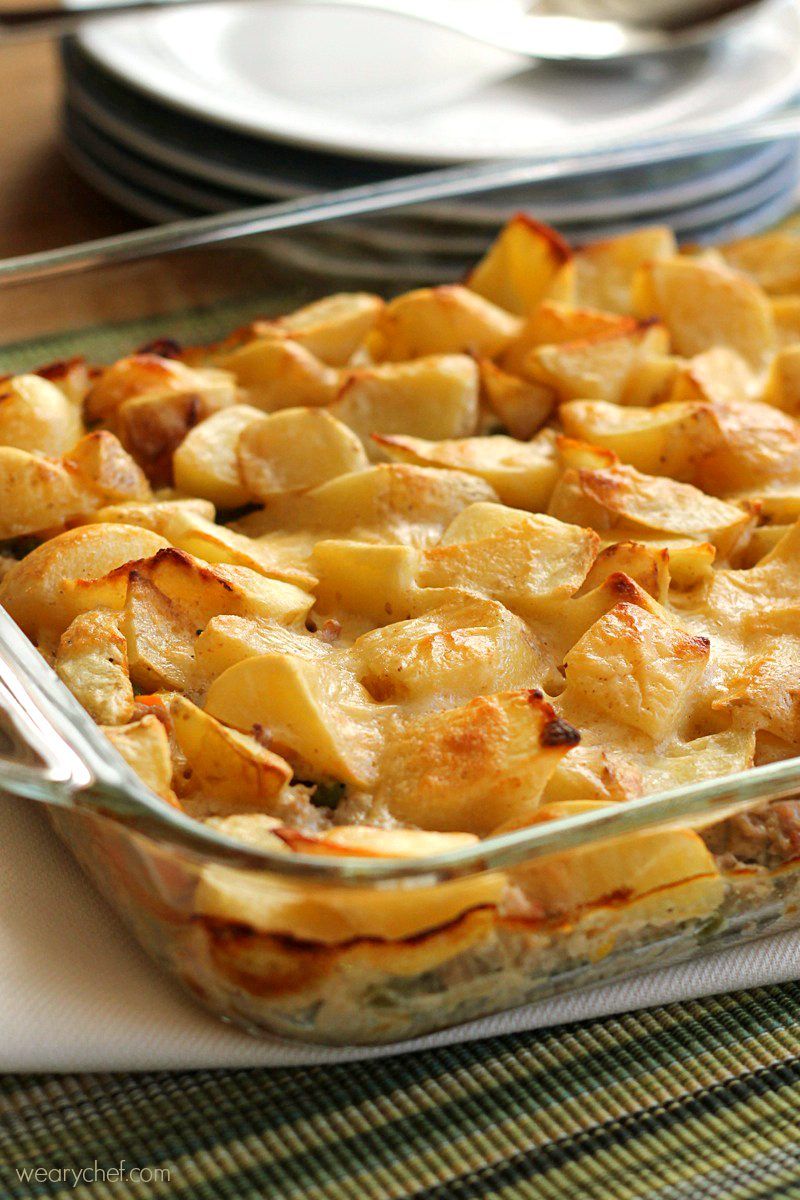 This hearty but healthy casserole was inspired by shepherd's pie, but I wanted to change up the topping a bit to add more flavor and texture. I topped it with frozen potatoes, which browned nicely and created a chewy instead of mushy topping. The casserole is smothered in a creamy sauce, but it's made with only one tablespoon of butter so is actually pretty light. You could make this with ground beef if you prefer. I actually made it twice this week because I wanted to improve the recipe a bit after the first time. I used beef first, but I liked the turkey version better.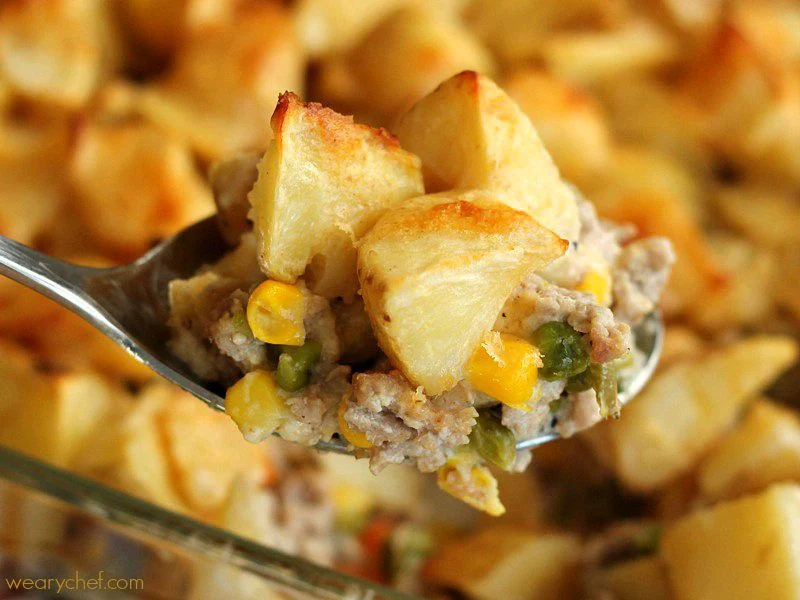 This isn't what I would call a quick weeknight dinner. It uses two skillets plus a baking dish and takes over an hour to make including baking time. It's great for a Sunday dinner or for making ahead if you are home to cook during the day. I have the one pictured here in the refrigerator for tonight's dinner, and I can't wait to dig in (again) later. I hope you love this recipe as much as we did!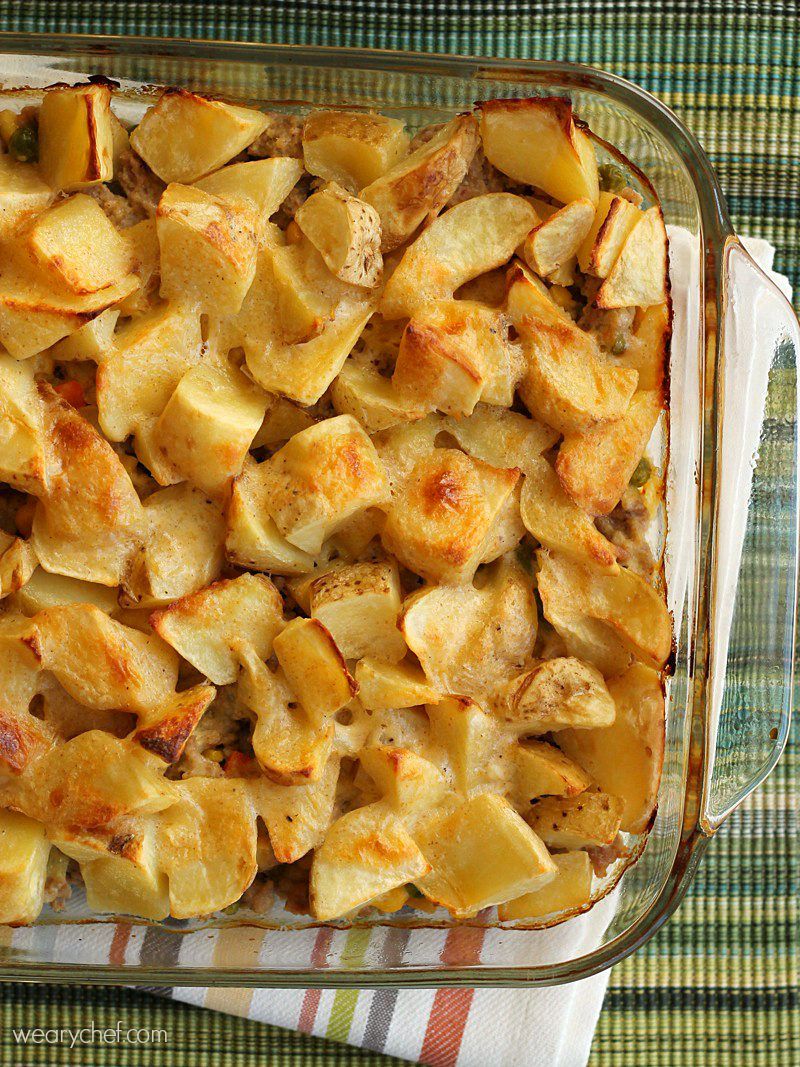 | | |
| --- | --- |
| | |
Preheat oven to 400 degrees F. Spray a 9 x 13" baking dish with cooking spray.

Heat a large skillet over medium-high heat. Add ground meat, onion, oregano, salt, and pepper. Cook, stirring often and crumbling the meat, until onions are tender and meat is mostly cooked through. Stir in garlic and vegetables, and continue cooking until vegetables are heated.

Meanwhile, in a smaller skillet, heat butter over medium heat. Whisk flour into melted butter until smooth. Stir in milk a small amount at a time, whisking constantly to keep mixture smooth. Bring sauce to a simmer. Turn off heat, and stir in cheese, a pinch of salt, and pepper to taste.

Stir sour cream into meat mixture, and spread meat and vegetables into the prepared baking dish. Arrange an even layer of frozen potatoes over the meat, and then pour the cream sauce evenly over the potatoes. Gently jiggle the pan back and forth a few times to allow the sauce to sink into the meat a bit.

Bake in preheated oven for 45-60 minutes, until potatoes are browned to your liking.
If you want to use fresh potatoes, just dice them, and soak them in water for about 5 minutes. Then, drain them and dry them on a kitchen towel. That step helps to wash some of the starch off the potatoes, and they will crisp up better in the oven.
You'll also love these stick-to-your ribs casseroles that are good for you too!