Hi, everyone! This is Sharon popping in from What The Fork to share one of my favorite fall desserts with you: Caramel Apple Crisp.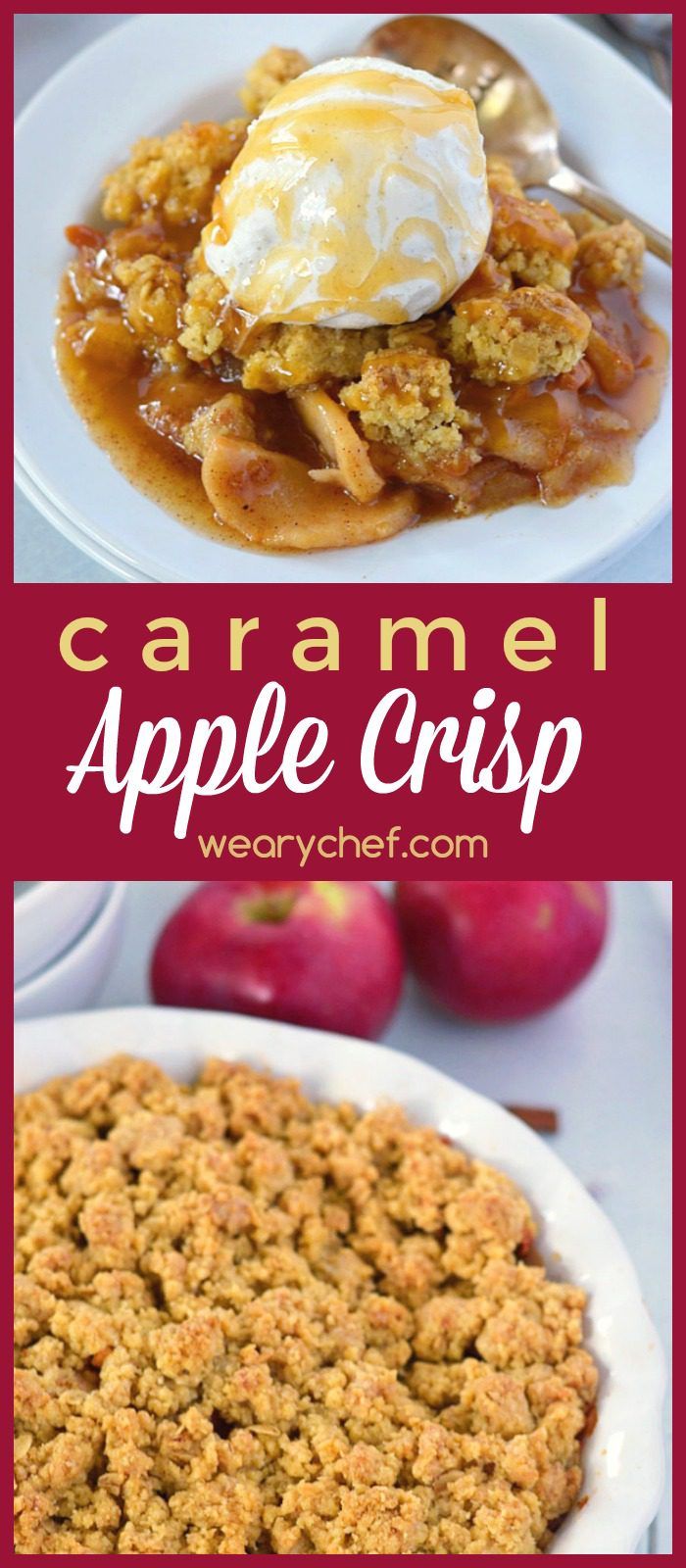 Once upon a time, I was obsessed with Ina Garten. I loved all her recipes, I have all her cookbooks, and I've watched just about every single one of her Food Network episodes. I feel like Ina is the millennials equivalent to Julia Child. Who's with me on that?
One of my all-time favorite recipes of hers is her Old Fashioned Apple Crisp. It had the perfect crispy topping. It was basically an oatmeal cookie dough crumbled up and baked over the top of the apples. SO good. However, the recipe made a ton. Like, enough to feed your family of 10 or all of the random dinner guests you'll just happen to be entertaining. It was just way too much for me and my husband (before kids) so I adapted it to make less.
Then, to throw a wrench into things, my husband has to eat gluten free, and my daughter is lactose intolerant. I adapted the recipe even further to fit my family's dietary needs. (The recipe includes notes on how I made it gluten free and dairy free.) Then I added caramel because, why not? Caramel and apples are amazing together and it makes a fun twist on the original.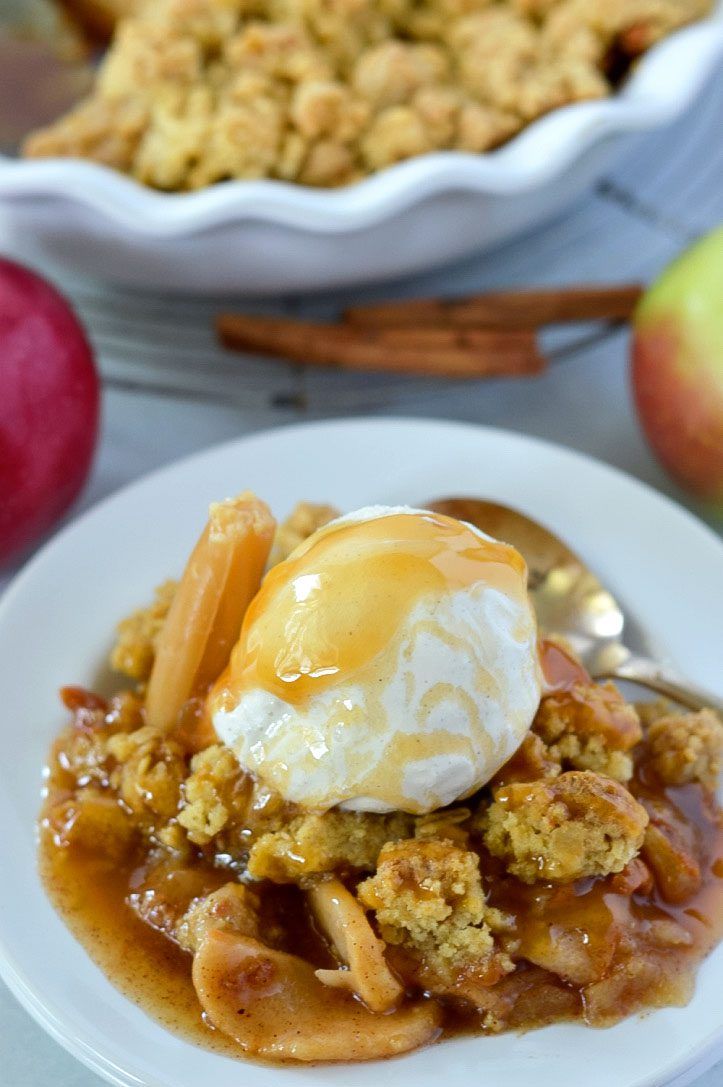 This is actually the first apple recipe I've made this fall, crazy right? I was just so excited about a few new pumpkin recipes this year (pumpkin banana bread and pumpkin chocolate chip muffins) that I just skipped right over the apples. I HAD to circle back to apples though. I can't forget about them! Especially since I've been meaning to share this recipe for almost 2 years now. Better late than never, right?
If you're looking for more apple recipes because you can't get enough of this caramel apple crisp, definitely try my slow cooker cinnamon applesauce or slow cooker apple butter. Try all three if you're feeling ambitious in the kitchen!
For all you Ina fans, I can't help myself saying: How easy is that?! Enjoy!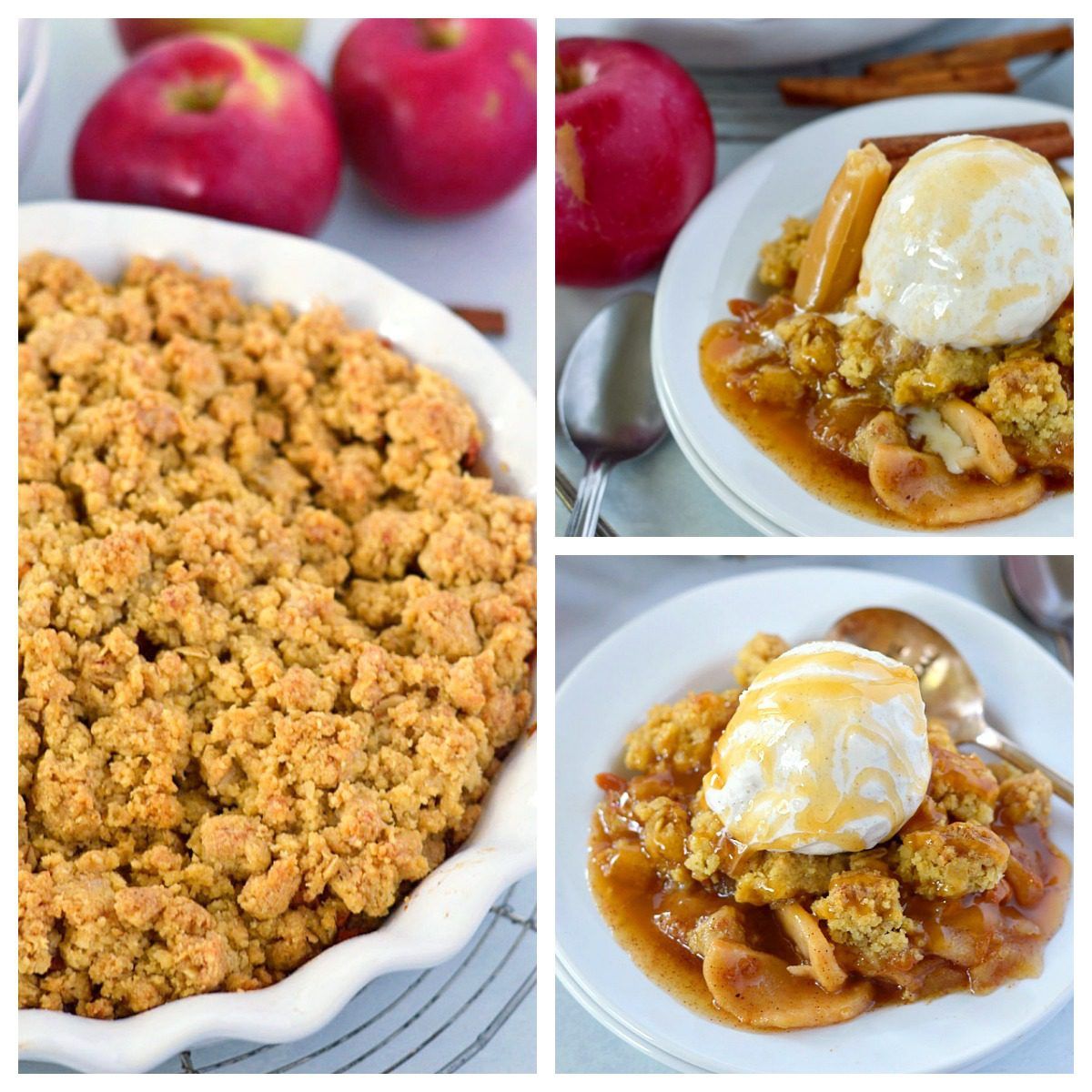 Print
You'll also love this fall dessert recipe!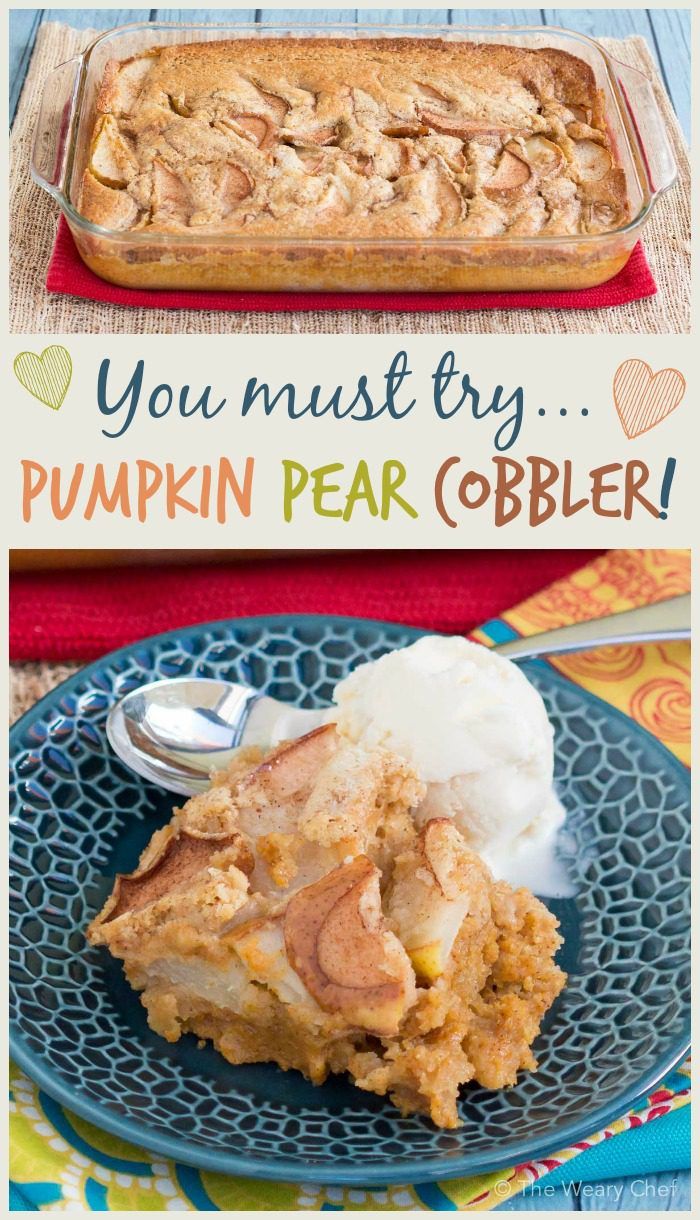 | | |
| --- | --- |
| | |
Preheat oven to 350 degrees and spray a 9x9 inch baking dish with non-stick spray.

In a large bowl, combine the prepared apples, orange zest, lemon zest, lemon juice, brown sugar, cinnamon, nutmeg, and cornstarch. Mix well and pour into the prepared baking dish. Sprinkle the caramel pieces over the top, evenly distributing them.

To make the topping, add the flour, granulated sugar, brown sugar, salt, and oats to the bowl of a stand mixer fitted with the paddle attachment. Mix to combine.

Add the cubed butter (or shortening) and mix on low to incorporate. When the dough starts to come together, crumble it over the top of the apples.

Place the baking dish over a rimmed baking sheet (in case the apples bubble over) and bake at 350 degrees for 45 minutes or until the topping is browned/crisp and the apples are bubbling.

Serve warm with vanilla ice cream and caramel sauce.
Use new caramels if you can. Old caramels have a tendency to get hard.