I just finished eating this Sriracha Ranch Chicken Salad for the third time in a week, and I can't wait to have it again!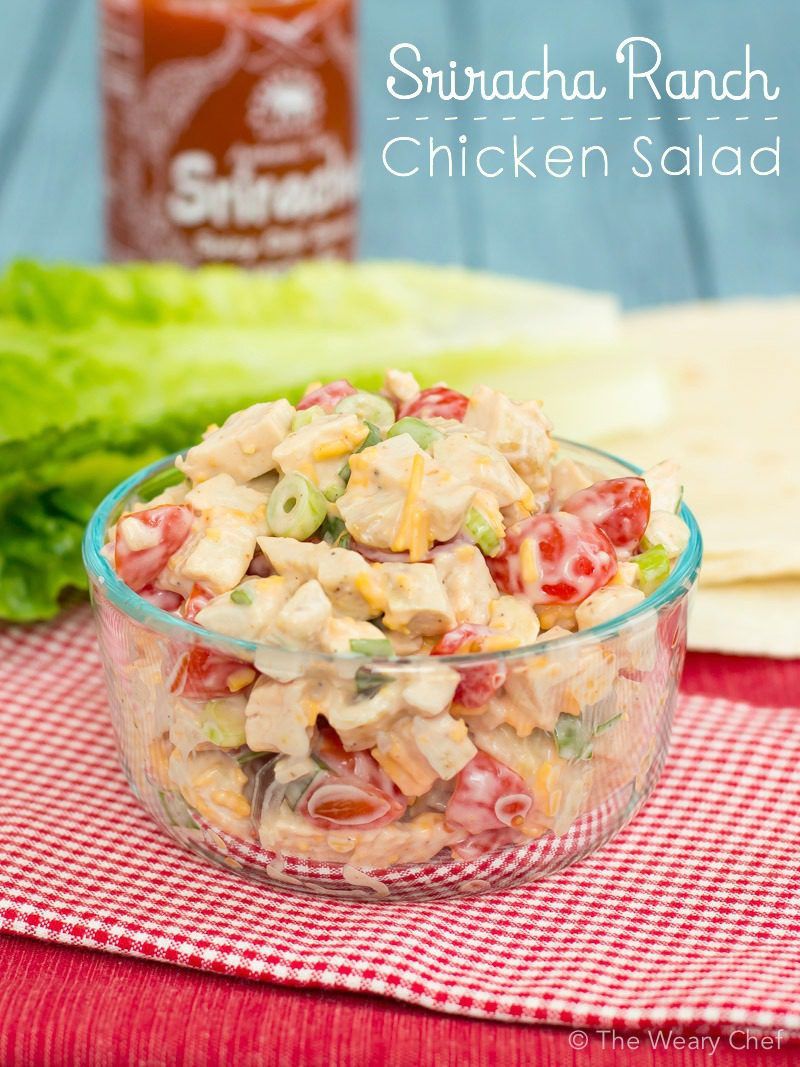 I hear Summer has arrived in some parts of the country. I just found out that we're going to Texas for a weekend in June, and I'm afraid. I'm such a wimp about the heat! Even though I grew up (sweltering) in Mississippi, I've been in temperate San Francisco for over 15 years now. Now if I feel the least bit warm, I am looking for the nearest air-conditioned building.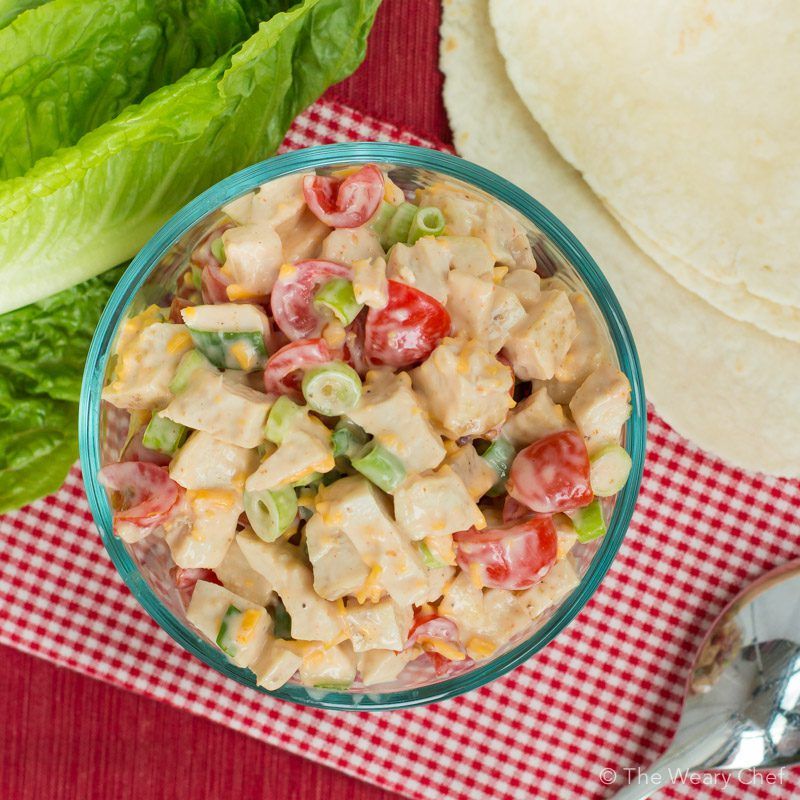 After complaining about being hot over the past few months while many of you were snowed in, now you guys are getting Summer, and we're freezing! Of course we're not getting snow or anything, but we've been having blustery winds and weather in the 50s lately. Even though the temperatures don't feel warm, I'm still thinking about warm-weather recipes like this Ranch Chicken Salad. This recipe is super easy and perfect for days when you don't want to heat up the kitchen.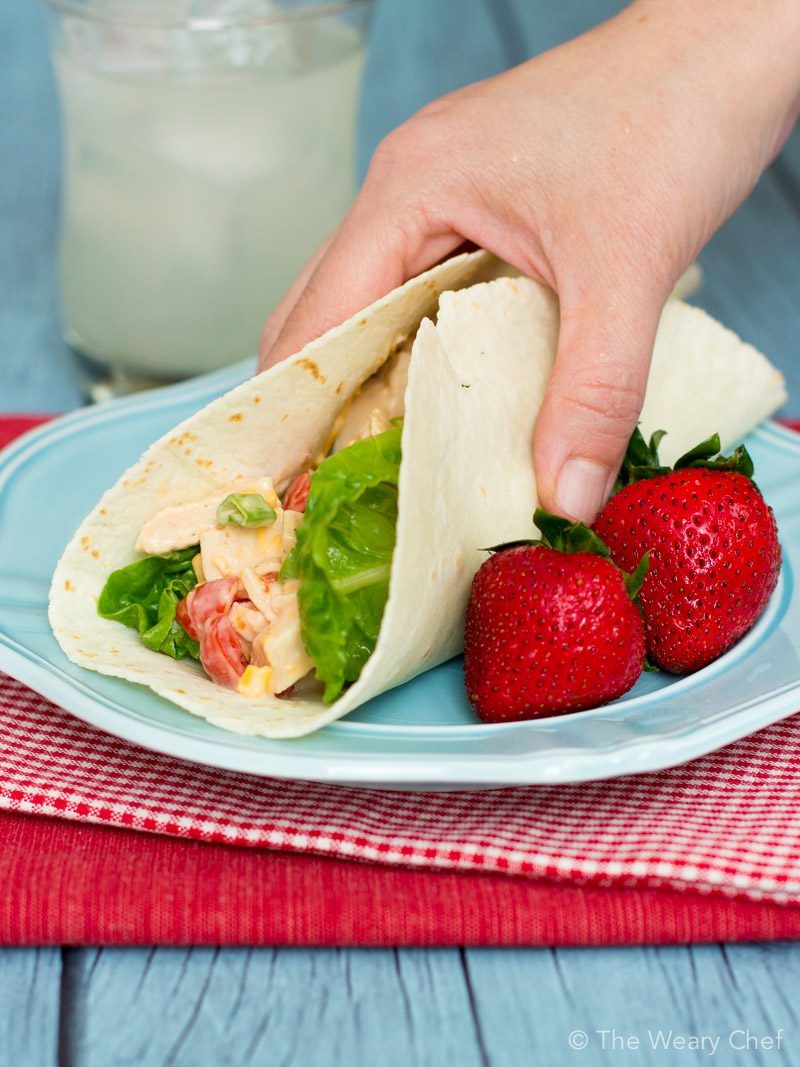 You might be asking yourself what could be a more boring topic to talk about than the weather, but this chicken salad will pep you up for sure. It has that tangy Ranch flavor you love with a hint of spice from the Sriracha. If you happen to have cooked chicken on hand, you could make the chicken salad wraps you see here in about five minutes. Even if you have to cook chicken just for this recipe, dinner will be on the table in under 30 minutes, which is hard to beat!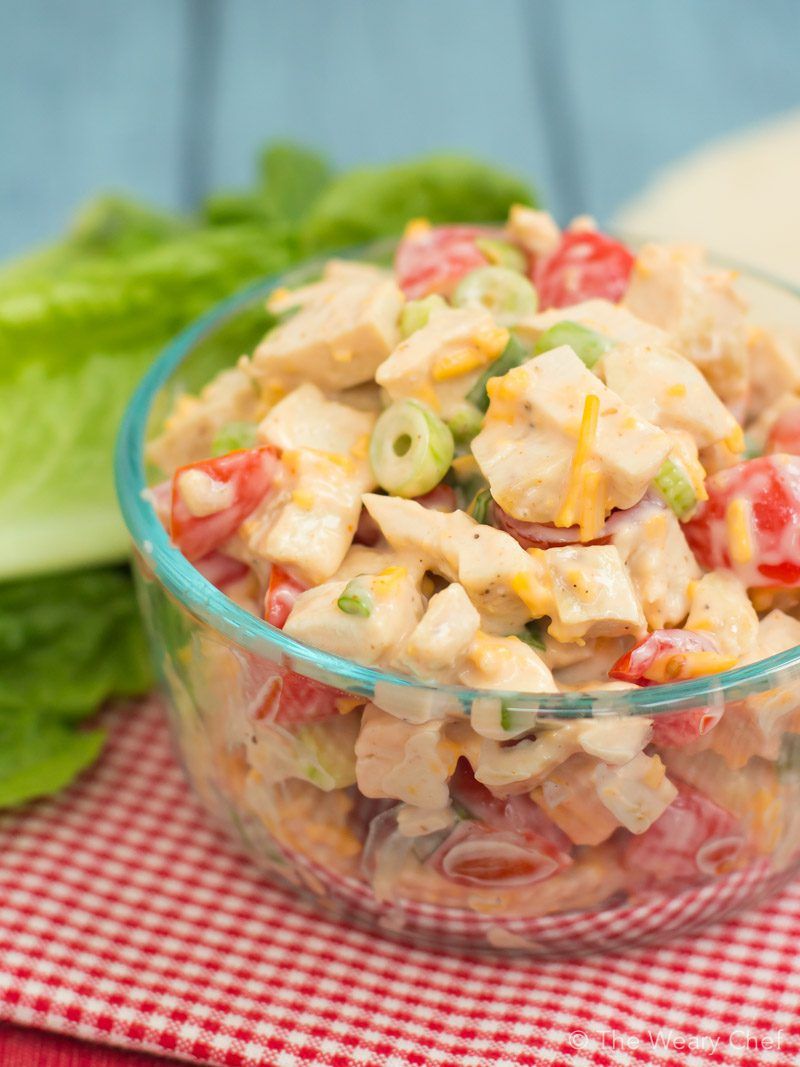 Pair this chicken salad with fries and fruit, and get ready for a family telling you what an amazing cook you are. Whether you serve it over salad greens, in a wrap, or on a bun, this sriracha ranch chicken salad is sure to be a hit!
Print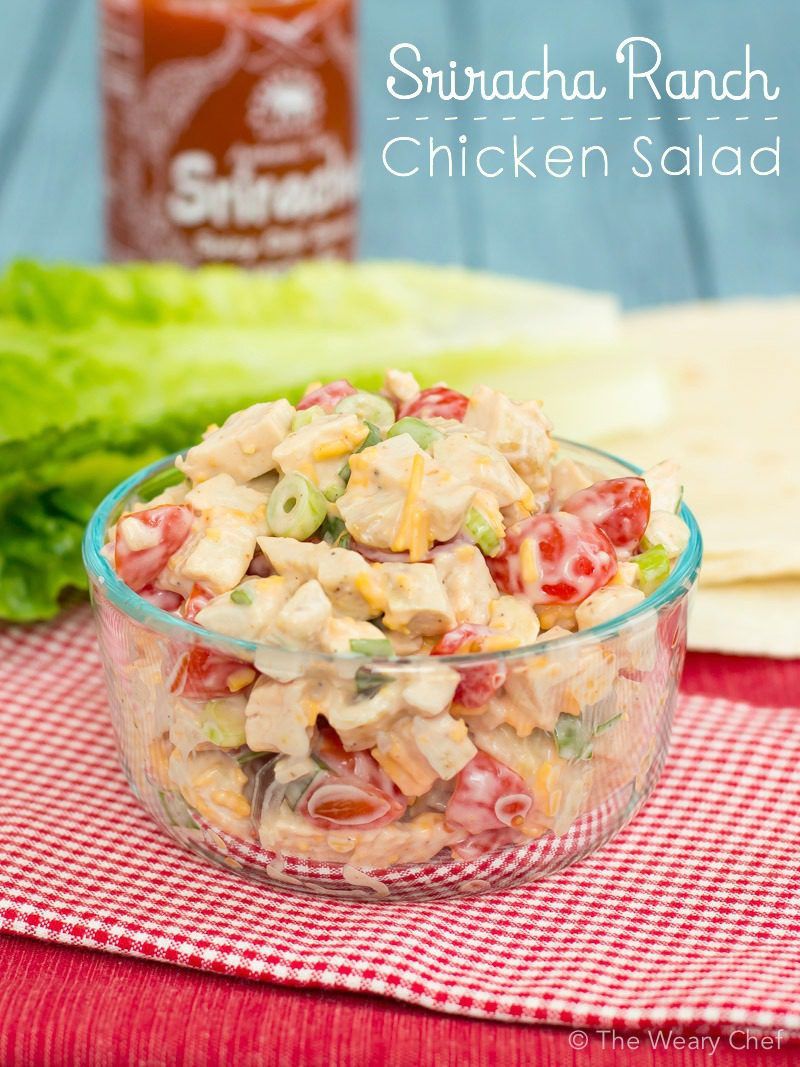 Sriracha Ranch Chicken Salad
Instructions
(If you have cooked chicken on hand, skip this step.) Lightly sprinkle chicken breasts with Cajun seasoning. Bake for 20 minutes at 350 degrees F (I do this in my toaster oven) or cook on both sides in a hot skillet until cooked through. Allow to cool slightly.

Shred or dice cooked chicken into small bite-sized pieces.

In a medium bowl, stir together mayonnaise, Ranch dressing, and sriracha. Stir in chicken and green onions. Squeeze quartered tomatoes to leave most of the seeds and juice behind, and stir tomatoes into salad.

Serve over salad greens, on buns, or wrapped in tortillas.
Want more recipes just right for warm weather? Try these on for size!