If you love maraschino cherries, raise your glass to this Cherry Lover's Manhattan!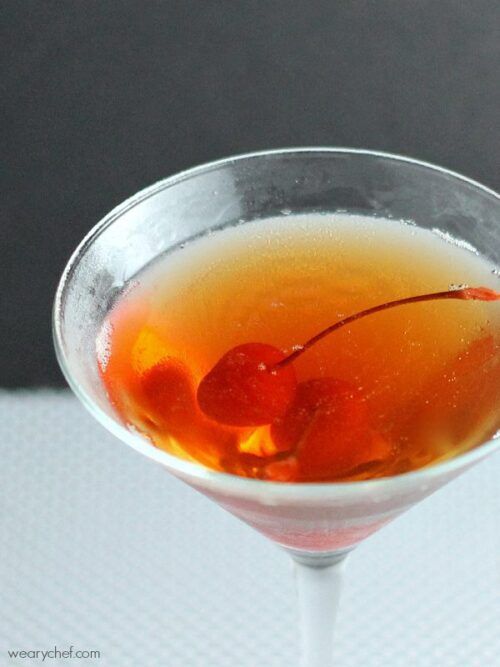 This week I bring you a cherrytastic Manhattan cocktail recipe. I first tried a Manhattan years ago and was not impressed with how strong it was; I don't usually like purely booze drinks. Recently, I have decided (for no good reason) that Manhattans pair well with old-school steak dinners, so I have created my own version that is a little sweeter and goes down more easily. For a more traditional Manhattan, look here (and turn away from what you are about to see).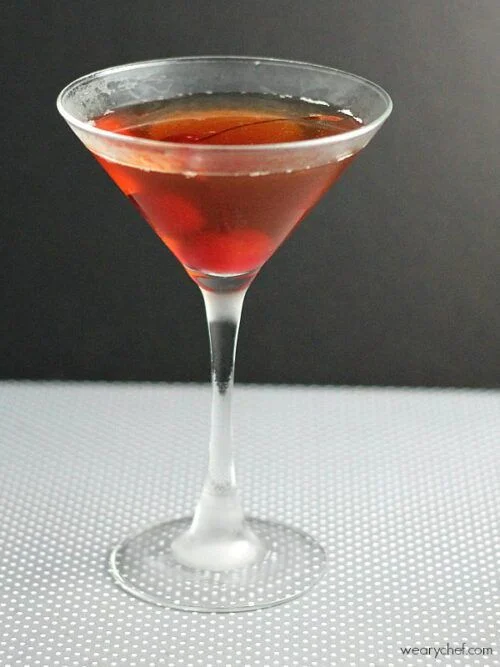 (I know I said last week that I would release a new cocktail recipe every Thursday, but now I think Friday is better. Hopefully that works with all of your cocktail schedules. I'm actually not sure how popular cocktail recipes are with my crowd here, so I would love to see comments letting me know whether or not you are interested.)

Cherry Lover's Manhattan Cocktail Recipe
You will love this sweeter Manhattan cocktail loaded with maraschino flavor.
Ingredients:
4 oz. bourbon whiskey
2 oz. sweet vermouth
1 oz. Luxardo maraschino liqueur
4 dashes Angostura bitters
2 tsp. maraschino cherry juice
6 maraschino cherries (or to taste)
Instructions:
Place martini glasses in freezer or fill with ice to chill.
Pour bourbon, sweet vermouth, Luxardo, bitters, and cherry juice into cocktail shaker. Fill shaker with ice and shake. (That's right, I said shake. I don't mind about bruising and cloudiness and the like. I like it super cold and a little diluted. Stir if you prefer.)
Remove ice from chilled glasses or take glasses out of the freezer, and place 3 cherries in bottom of each glass. Pour half of mixture over cherries in each glass. Sip and enjoy, but not too slowly because it tastes best very cold.
 Wondering what to do with the rest of that Luxardo? Make your own maraschino cherries!