Today I'm bringing you 10 creative, scrumptious French Toast Recipes including casseroles and even a savory dish! Go grab some eggs, and let's get started!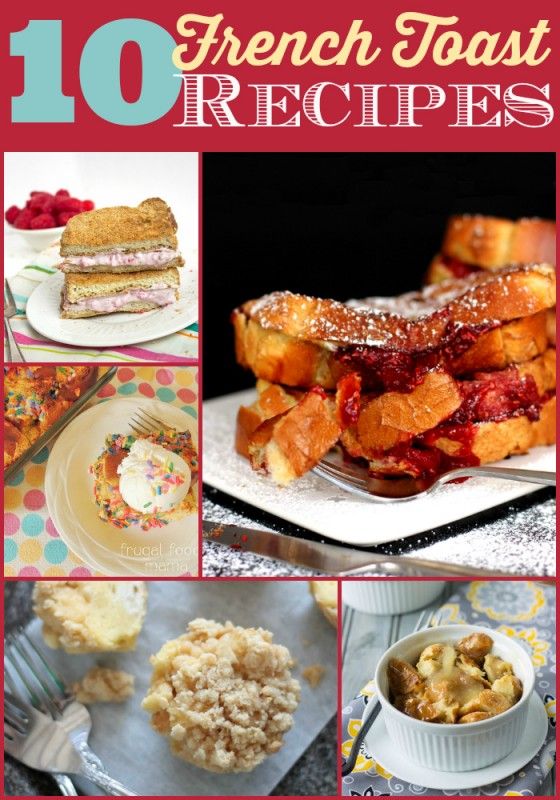 10 Quick and Easy French Toast Recipes
Today's roundup is sort of depressing for me since I can't really eat wheat anymore. I'm doing just fine with gluten-free bread, pasta, pizza crust, cookies, etc. It's hard to duplicate a crusty loaf of French bread or sourdough though, which is what makes the best French toast! There's no reason for the rest of you to suffer though, so I'm bringing you 10 incredible French toast recipes today!
You'll notice there are a lot of overnight recipes in this lineup. Who doesn't like waking up to breakfast already made except for the baking part?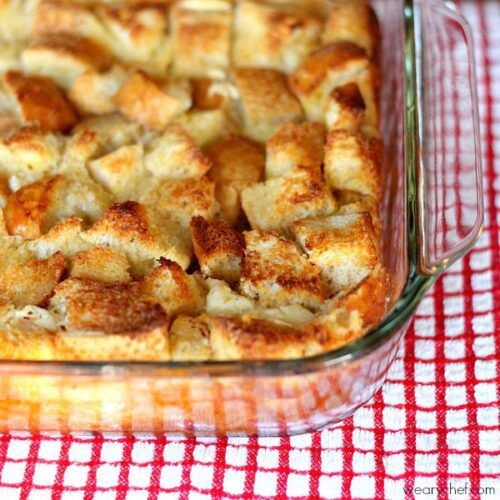 See what I mean? This apple cinnamon overnight version looks wonderful!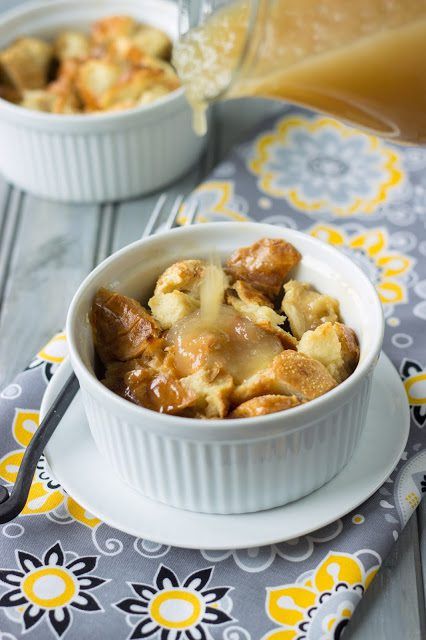 3. French Toast with Cream Cheese Streusel Muffins by Crumbs and Chaos
I love how these muffins turn French toast into an on-the-go breakfast!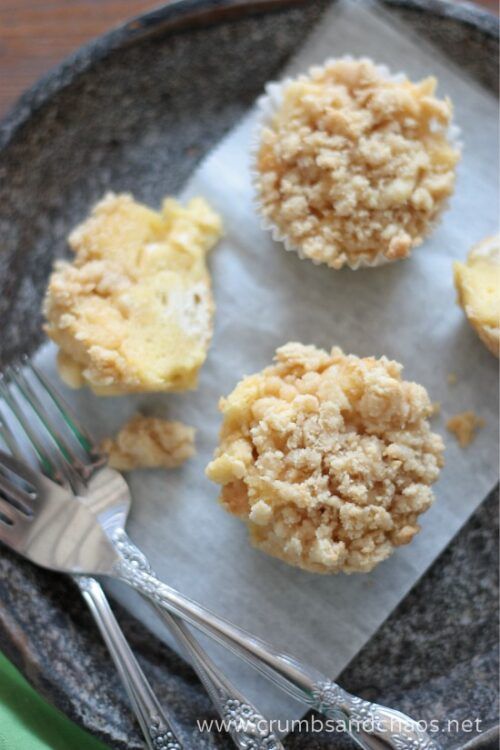 4. Stuffed French Toast with Raspberry Cheesecake Filling by Food Faith Fitness
I like cheesecake to be involved in my breakfast as often as possible.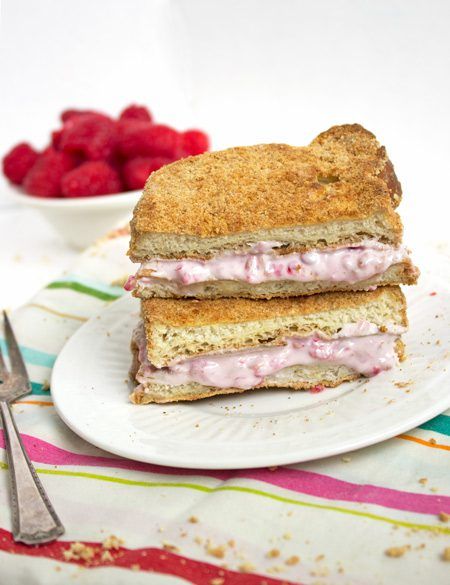 There's a lot going on in this one. I like all of it.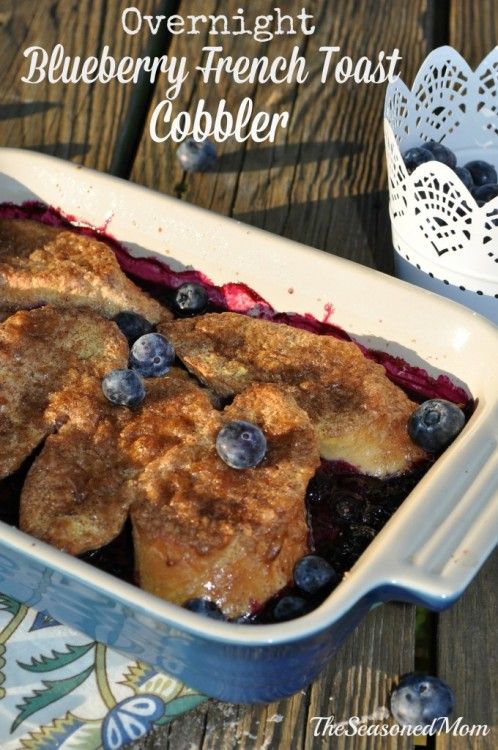 It's no secret that I love sangria, so it's no surprise that I couldn't resist including this creative French toast recipe!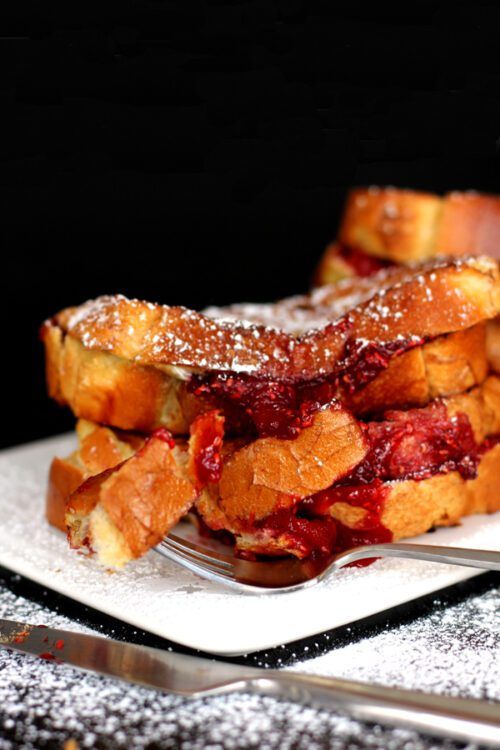 I'll be honest. I'm generally not a fan of cake batter and cookie dough recipes because I like my dough and batter to be fully cooked, but this cute breakfast recipe might change my mind!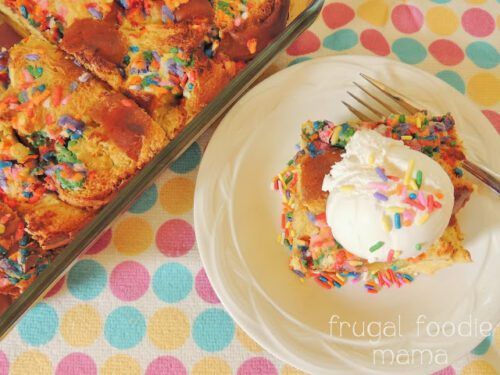 Coconut AND blueberry?! Sign me up!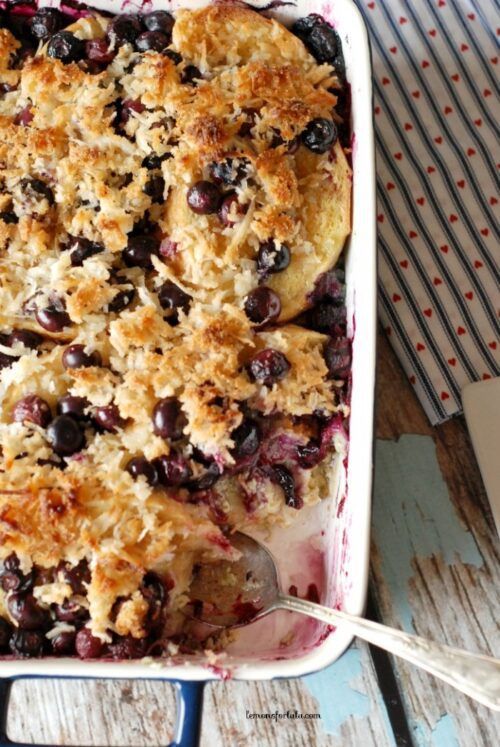 I like coffee with my breakfast, but coffee IN my breakfast is even better!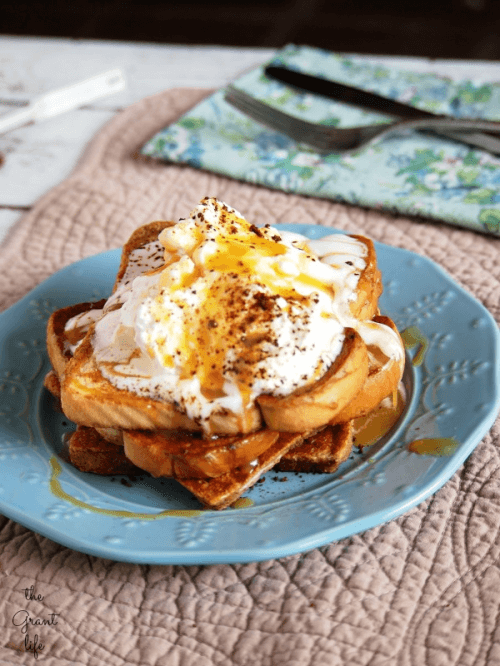 I leave you with what has to be the most creative and tempting recipe in the bunch. This is perfect for savory breakfast fans, or make it for dinner!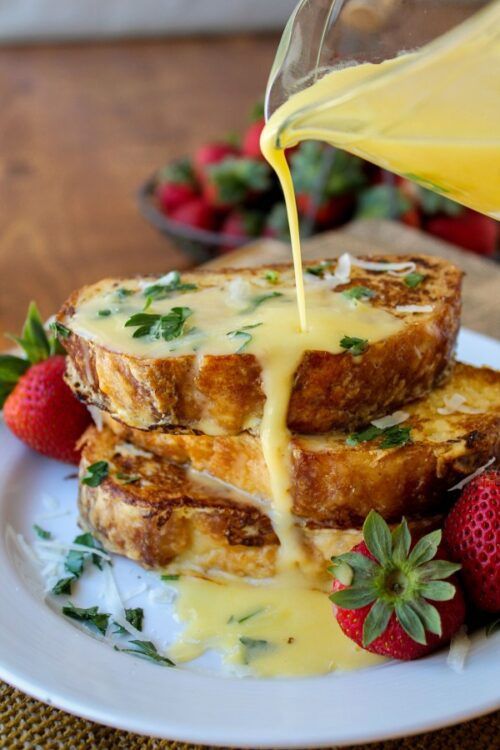 Happy Cooking!
You may have noticed that my Wednesday roundups have grown in size lately. They went from around 10 to more like 20 and then climbed to 50-75 recipes. Wondering if bigger was in fact better, I asked you guys in a quick survey how many recipes you want to see in roundups. Thank you to everyone who took the time to answer!
A whopping 70% of you said you prefer 10-15 carefully chosen recipes with large photos, so that's what I will lean towards now. For the 20% who like oodles of recipes, I'll do a big, huge roundup every month or two. Only 6% of you said you are tired of recipe roundups, so I'm going to keep on keeping on. Let's go!