What is an Affogato?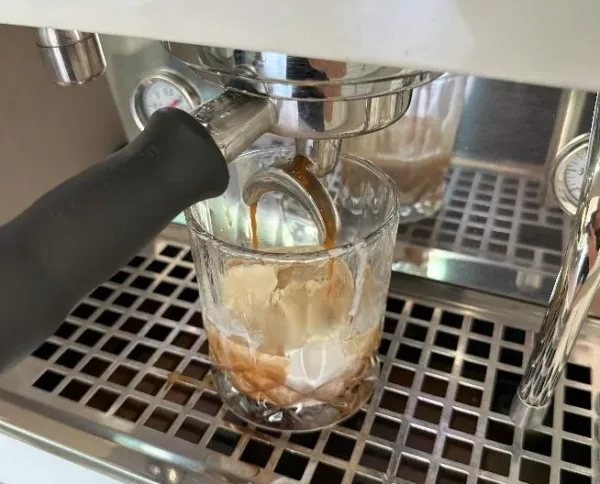 An affogato is an Italian creation that combines coffee and ice cream into an energizing and delicious treat. Whether it's enjoyed on a hot afternoon in the summer, or as a dessert after dinner, an affogato is an elegant way to combine the sweetness and coolness of ice cream with the warmth and bitterness of coffee. Once you've tried one, you'll be sure to crave them over and over again!
"Affogato" Meaning
Affogato is an Italian word that translates to English literally as drowned. In the case of the delicious Italian dessert beverage, it means the ice cream being "drowned" in coffee (or espresso) as it's poured over the top of it. The warm coffee melts some of the ice cream, giving further meaning to it being drowned.
Ingredients
1-2 scoops of vanilla ice cream
1-2 shots of espresso coffee
Ingredient Notes:
Vanilla ice cream may be substituted for gelato, frozen yogurt, and any dairy-free or vegan frozen dessert alternative.
Espresso may be substituted for strong French press coffee or strong brewed drip coffee. Decaffeinated coffee may be used as well.
Steps to Make an Affogato
Follow the simple steps and recipe below to make an affogato at home!
Step 1
Chill a glass in the freezer (5 minutes)
Step 2
Prepare to make a shot of espresso (or substitute with a French press or drip coffee)
Step 3
Fill the chilled glass with ice cream (or substitute with gelato or a dairy-free alternative)
Step 4
Pour the shot of espresso over the ice cream ("drowning" it, as the name implies)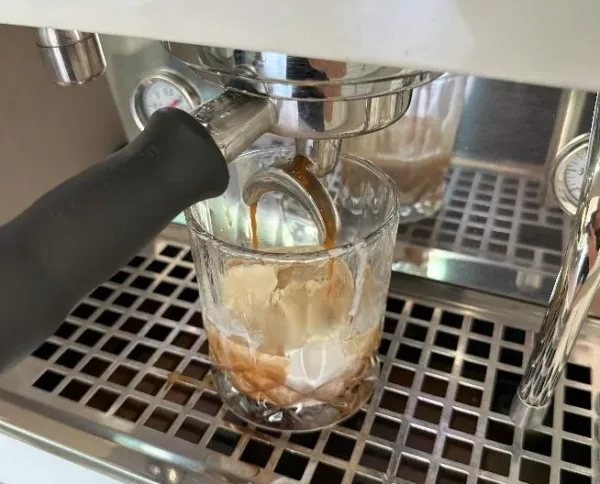 Alternative Ingredients and Substitutions
Coffee
Not everyone has access to an espresso machine at home, in which case you can brew a strong cup of French Press coffee or make a pot of strong drip coffee. If you don't want to consume caffeine, make the coffee/espresso with decaffeinated beans and enjoy a decaf affogato.
Ice Cream
If you prefer gelato (the traditional Italian recipe) then use that instead. For those that don't want dairy, use a dairy-free or vegan frozen dessert alternative. Finally, instead of vanilla, you can try chocolate ice cream (or any other flavor you think would go well). Don't want anything sweet? Just make a simple iced coffee instead!
Toppings
Some people enjoy cinnamon, nutmeg, or chocolate powder to finish on top.
Liquors
For an adult twist on the recipe, you can consider adding liquor to take it up a notch. Popular liquors include amaretto, Irish cream, hazelnut, espresso vodka, or any other nut-flavored liquor.
Caffeine Content
A 1-ounce shot of espresso contains 64 milligrams of caffeine according to the USDA. A double shot would have 128 milligrams. 8 ounces of brewed or drip coffee has 96 milligrams of caffeine.
Visit the Mayo Clinic to see a breakdown of caffeine levels.
What to Serve an Affogato In
We recommend serving your affogato in a small glass such as a tumbler, or a small coffee cup designed for a cortado or cappuccino. Use a clear cup (or glass) for the best presentation effect so you can enjoy watching the black and white colors merge to form a beautiful golden caramel color.
When to Enjoy an Affogato
There are many occasions to enjoy this wonderful creation. The most popular are, any time of day in the summer (yes, you could even do it for breakfast!) and as a late afternoon or post-dinner treat during autumn, spring, or winter.
Print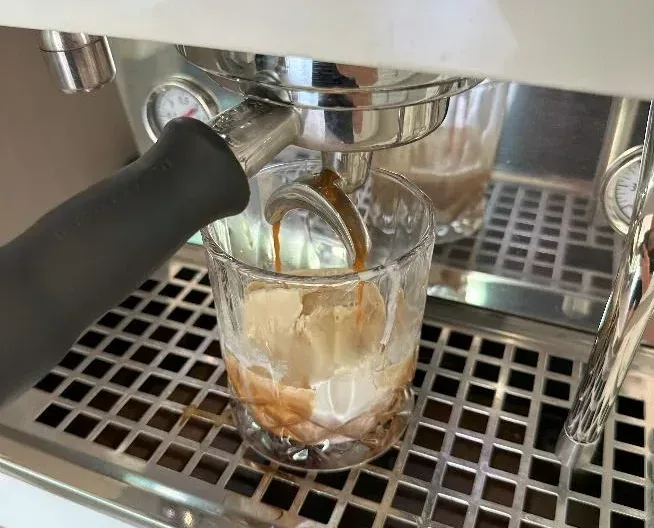 How to Make an Affogato
Total Time:

10 minutes

Yield:

1

serving

1

x
1

–

2

scoops ice cream or gelato

1

–

2

shots of espresso coffee
Instructions
Chill a glass in the freezer
Make a shot of espresso
Fill a glass with ice cream or gelato
Pour the espresso over top
Author:

Prep Time:

10 minutes

Category:

Beverage
Enjoy Your Beverage!
Now it's time to sit back and enjoy your delicious affogato! Let the caffeine pick you up and the ice cream chill you out as the combination of flavors gives you pure enjoyment.