This week's menu of easy dinner recipes includes One Pot Chicken with Sausage, 7-Layer Tacos, Coconut Lime Marinated Chicken, and lots more!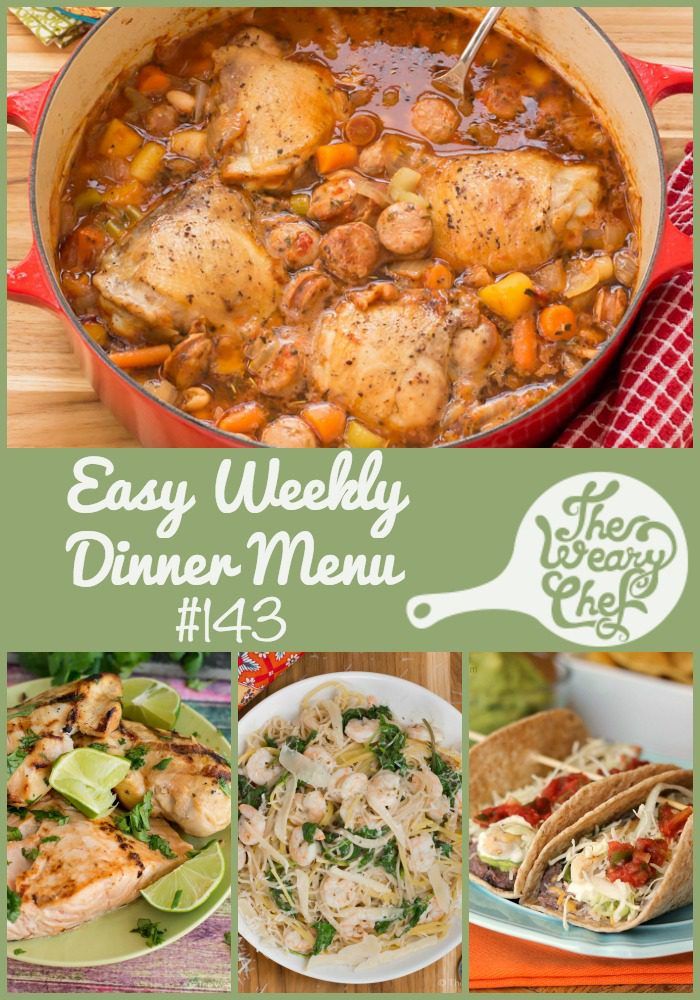 Hi! Guess where I am? Glorious Lake Tahoe! Like, right on the lake. Look: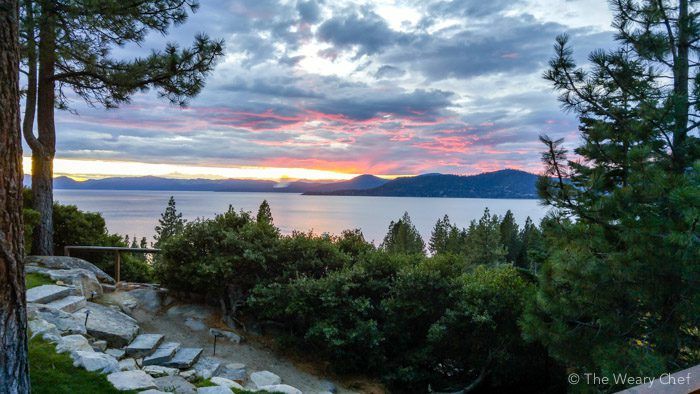 Don't worry. It's for work. I'm with ten other bloggers talking about the biz for the weekend. There's a lot of wine and food involved too, but we really are working (while taking in the view). Because I love you so much (and because I am a major procrastinator), I'm writing you a menu of easy dinner recipes Thursday night instead of giggling with the girls or sleeping. You're welcome. Let's get to the recipes (click the title to see the post)!
Enjoy YOUR weekend wherever you are, and I'll talk to you next week with some new recipes!