Mexican Flautas are not a common dish for everyone. In fact, some people have never even heard of them at all! But they might be more familiar than you'd think.
You're probably more familiar with taquitos, which are very similar but use different tortillas. Some people use the names interchangeably, it all depends on where you're from.
Regardless, if you have been interested in trying this delicious Mexican dish, we have some recipes for you. We also want to throw in some topping suggestions and a recipe for rice and beans to perfect your meal!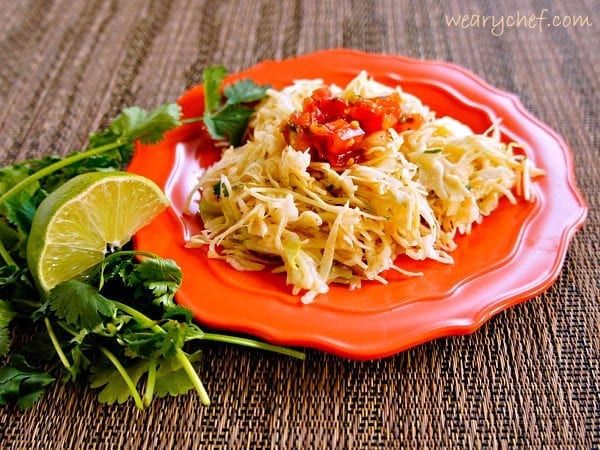 What Is Flautas Dish?
Flautas are a traditional Mexican dish that is pretty straightforward. It usually consists of shredded beef that is rolled into flour tortillas and fried. As we mentioned before, taquitos are basically the same thing. However, they're usually made with smaller corn tortillas.
Flautas originate from Northern Mexico, where wheat is more commonly used for flour tortillas. Taquitos are more popular in central or Southern Mexico, where corn and corn tortillas are more plentiful.
Can you Use Different Meats in Flautas?
Beef is a traditional option for Flautas. You will find that most recipes are focused on using shredded beef.
However, you can use anything you want. That includes chicken, pork, and anything in between. If you can't find a recipe, it's still easy to make substitutes. For instance, there are plenty of recipes for Mexican pork carnitas. Since pork carnitas is merely Mexican pulled pork, it would make an excellent filling for Flautas.
You can also skip the meat altogether for a vegan or vegetarian filling instead. There's no reason this delicious dish has to be limited to meat-eaters. Mix it up any way you want; the crispy rolled tortilla and toppings will still make a superb dish.
What Toppings Can you Put on Flautas?
Toppings for Flautas are just as straightforward as the dish itself. You can use all the same toppings that you would typically put on tacos. You can either mix it up with a bunch of fresh toppings or keep it simple by dipping them.
Sour cream (either as a dip or thinned with a little water to drizzle)
Salsa
Guacamole
Cotija cheese
Mexican crema
Salsa verde
The options we listed above aren't all traditional, but they would all be absolutely delicious. So pick your favorites. Keep it simple or pile them on; it all depends on what you're in the mood for.
Some people might cringe at the idea of putting some of these toppings on this dish. But from what we have seen, everyone has a different preference.
People from different areas grew up with so many variations of the same dish. We just wanted to gather all those ideas in one place to decide what you want to use.
Popular Flautas Recipes to Cook at Home
When it comes to making Flautas, you will be happy to see such simple recipes. We wanted to give you a more traditional beef recipe first. Then move on to a chicken recipe and a vegetarian option.
We gathered some popular recipes for you. However, you should keep in mind that you can always change things to fit your diet or preferences.
1. Beef Flautas Recipe
Beef flautas are simple and positively delectable. You only need a few simple ingredients to make them. Then you can finish them off with all your favorite toppings.
Ingredients:
1 pound of flank or skirt steak
Water
Salt
Flour tortillas
Oil for frying (canola or vegetable)
How to Make Beef Flautas
Put the beef in a pot, cover with water, and add two teaspoons of salt.
Poach the meat for 45 minutes to an hour until the meat is tender and pulls apart easily.
Shred the meat while it is still warm.
Once your beef is shredded and cool enough, you can taste it to see if it needs more salt. You can also add any of your favorite seasonings; Adobo is a popular option.
Next, you will prep your tortillas. Wrap a few in a paper towel and put them in the microwave for about 40 seconds. This will soften them up enough to roll without tearing the tortilla.
Put about two tablespoons of your beef in the warm tortillas. Put the meat on the side of the tortilla closest to you. Then roll them up tightly into little cylinders.
You can use a toothpick to secure them or place them on a plate with the seam facing down.
Once you have rolled all of your flautas, heat up a pan with oil. It's up to you whether you want to deep fry or shallow fry. Shallow frying will require you to turn the flautas to get an evenly crispy tortilla, and deep frying will require more oil.
Either way, make sure to evenly fry the flautas for about five to seven minutes. Only cook about six at a time to avoid overcrowding the pan.
Once they are done, you can place them in a large bowl lined with paper towels. By placing them end up, you can drain the oil more successfully, and they'll be ready to eat in no time.
2. Chicken Flautas
Chicken flautas are another wonderful option if you aren't a big fan of beef. The key to a delicious chicken flauta is to avoid making dry chicken.
We all know someone who hates chicken because their mom used to make it too dry. Fortunately, that's easy to avoid if you know what you're doing, and we're here to help.
Ingredients:
Vegetable oil
½ cup water
2 cups shredded chicken (you can poach or make it in a crockpot)
1 cup diced yellow onions
1 teaspoon minced garlic
8 ounce can of tomato sauce
2 tablespoons chopped cilantro
Adobo all-purpose seasoning with pepper (to taste)
Flour tortillas
How to Make Chicken Flautas
Heat two tablespoons of the oil in a skillet and add the onions. Cook on medium-high heat until the onions are translucent, which can take between 5 to 10 minutes.
Add the garlic to cook for another minute.
Once the onions are cooked through, add the tomato sauce and water and bring it to a boil.
When it reaches a boil, lower the temperature to a medium-low. Simmer for around three minutes, occasionally stirring, until the sauce thickens slightly.
Stir in the chicken and cilantro until they are covered, and cook until they are heated through.
Season with Adobo as desired. Then remove from the heat and set aside.
Heat more oil in a clean skillet. If you're shallow frying, you will only need a cup or two, depending on the size of your pan.
Wrap a few tortillas in a paper towel and microwave for about 40 seconds to soften.
Fill the tortillas with two tablespoons of your filling and roll them tightly. Fill all the tortillas before you begin frying.
Put about six flautas in the hot oil at a time to fry for five to seven minutes, or until they're evenly crispy.
Once they're done, you can place them in a large bowl lined with paper towels. Again, if you put them end up, they will drain more thoroughly.
Once they're done, you only need to throw on some toppings and enjoy!
3. Vegetarian Flautas Recipe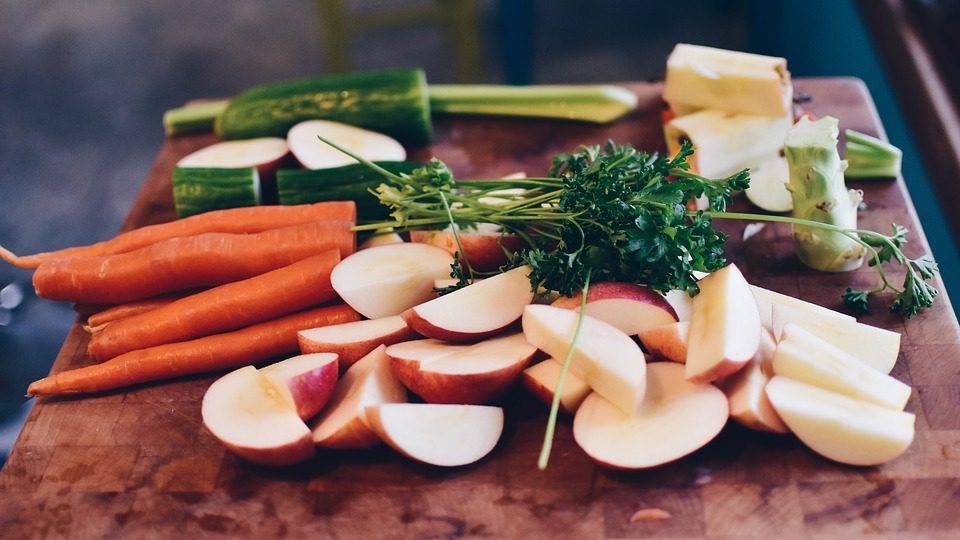 If you don't eat meat, there's no reason you can't enjoy the vegetarian version of this Mexican dish. You might not be able to make a traditional version, but you can certainly make something just as tasty.
There are a lot of meat substitutions on the market now, and some are better than others. If you have a favorite, you could absolutely use it to stuff your Flautas. However, we want to give you a completely meatless option that focuses on black beans, vegetables, and seasonings.
Ingredients:
2 teaspoons olive oil
2 cups vegetable oil (optional)
5 cloves of garlic (minced)
1 cup of red onion (diced)
1 cup of corn
30 ounce can of black beans (rinsed and drained)
1 cup of water
2 teaspoons taco seasoning (or more to taste)
1 teaspoon of cumin
2 teaspoons of chili powder
Salt to taste
16 ounces of salsa
12 flour tortillas
¼ cup of chopped cilantro
How to Make Vegetarian Flautas
Heat the olive oil in a pan and add the onions. Cook on medium-high heat for about three to five minutes or until soft. Add the garlic and cook for another minute.
Add the beans, water, and all of the spices.
Reduce the heat to a medium-low and simmer for about 10 minutes or until most of the liquid has evaporated.
Remove from the heat and mash the beans. You don't need to mash them entirely; try to leave it a little chunky with some whole beans.
Mix in one cup of salsa, and the corn, and season with salt to taste.
Let cool.
Now you can either heat the oven to 425 degrees or heat oil in a pan for frying.
Add the mixture to warm tortillas, roll tightly, and secure with a toothpick.
If you choose to bake, you should spray a baking sheet and cook them for 6 to 10 minutes. You can add cheese and put them under the broiler for a minute or two if they aren't crispy enough.
If you choose to fry, you can heat the oil and place a few in the pan at a time. Fry for around six minutes, or until evenly crispy. Then place them in a bowl with paper towels to drain.
Toppings Recipes for Flautas
1. Fresh Guacamole Recipe
No matter which flauta you decide to make, guacamole is such a refreshing topping. The only thing is, you don't want to ruin the whole experience with store-bought guac. If you want the best guacamole, you need to make it fresh.
Ingredients:
3 avocados (ripe)
½ a small opinion (finely diced)
2 Roma tomatoes (diced)
3 tablespoons of chopped cilantro
1 jalapeno (seeded and diced)
2 cloves of garlic (finely minced)
1 lime (juiced)
½ teaspoon sea salt
Directions:
Cut the avocados in half, remove the pit, and use a spoon to remove the avocado from the skin.
Add the avocado to a bowl and mash with a fork. You can make it as chunky or smooth as you want.
Add the remaining ingredients and mix thoroughly.
Enjoy!
2. Mexican Rice and Beans
No Mexican dish is complete without a side of rice and beans. If you already have a recipe, feel free to put it to use. If you don't, check out this popular recipe.
Ingredients:
2 cups cooked white rice
30 ounces canned pinto beans (drained and rinsed)
1 teaspoon chili powder
1 teaspoon cumin
¾ cup salsa
¼ cup olive oil
Salt and pepper (to taste)
1 teaspoon paprika
1 teaspoon garlic
Directions:
Heat the oil in a non-stick skillet over medium-high heat. Add the salsa and saute for three to five minutes.
Add the spices and stir until combined, and reduce the temperature to a low setting.
Then add the beans to the paste you've created and cook for about 15 minutes.
Pour in the cooked rice and stir in thoroughly; let it cook for a few minutes until heated through.
Serve immediately and enjoy with your flautas.
Time to Make Flautas for the Whole Family!
When it comes to this Mexican dish, you can do whatever you want. Stick to tradition by using flour tortillas and a beef filling. And by topping with sour cream or guac and a sprinkle of cotija cheese. Then you can make rice and beans on the side and some cooked carrots.
Or you can mix things up and make them the way that works best for you. A lot of people have dietary restrictions or simply don't like certain things. There's no reason you can't keep the spirit of the dish and still change the filling or toppings.
Before you know it, your family will have their own version of this yummy dish and their own tradition.
If you have made flautas or tried any of these recipes, we would love to hear about them below!