You are going to love the crunch and unique flavor of these chocolate-covered dry roasted edamame!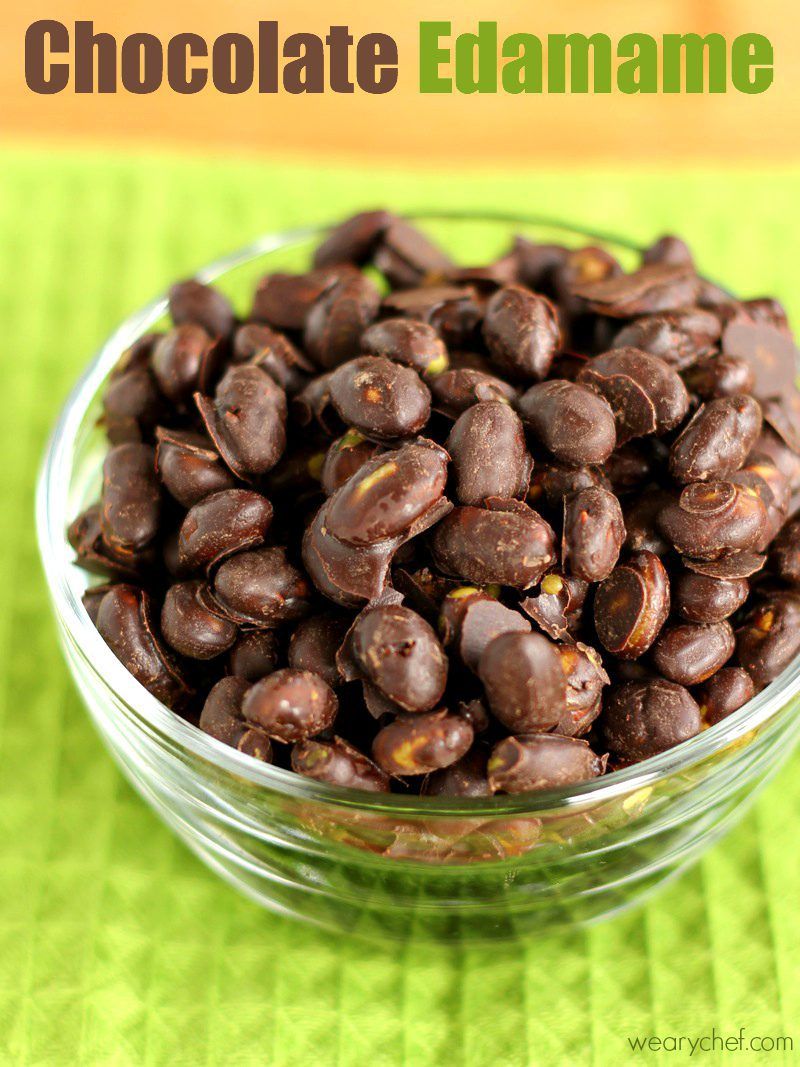 If you are a Trader Joe's shopper, you know that it is full of fun and tasty treats. I think we all have our favorites, and there are lots of other things we've never even noticed or tried. I would love to hear some of your favorites in the comments so I can look for them next time! I get lots of staples there, but I also like to pick up some specialty items like their soy sauce rice crackers or chocolate-covered edamame.
We first tried Dark Chocolate Edamame when my oldest was a preschooler. He called them "aardvarks," and I have no earthly idea why. From then on, that's what they were called in our house. We are a dessert-loving family around here, almost always having a sweet treat after dinner. I can give a dozen chocolate edamame to my kids, and they feel like they hit the dessert jackpot. It's a treat I feel good about giving them, so we're all happy!
Recently, I saw plain dry-roasted edamame in my regular grocery store, so I got the idea to make some aardvarks of my own. You could also use this technique on raisins, peanuts, dried cranberries, or whatever other shelf-stable snack you think would taste good covered in chocolate. Basically, you just need to melt chocolate, stir in your edamame to coat them, spread them on parchment, and wait for the chocolate to harden. Let's do a photo walkthrough of the steps (a detailed, printable recipe is at the end of this post):
The Materials: Semi-sweet chocolate and dry-roasted edamame.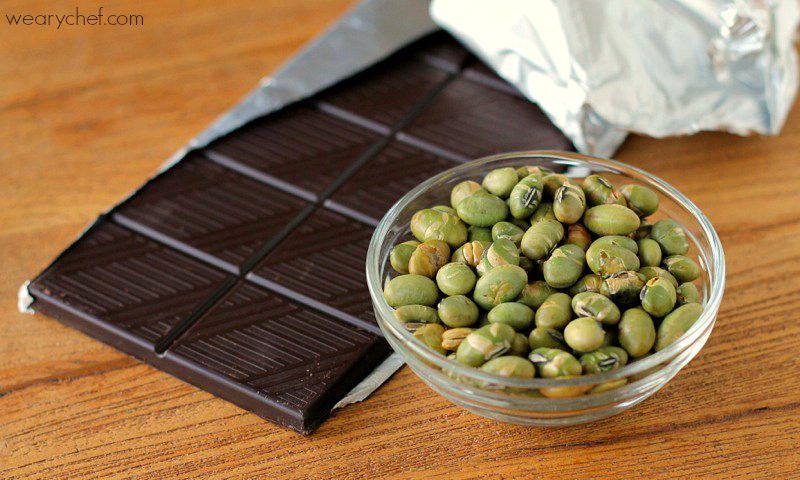 The Method: Melt the chocolate. Stir in the beans. Spread them in a single layer on parchment paper.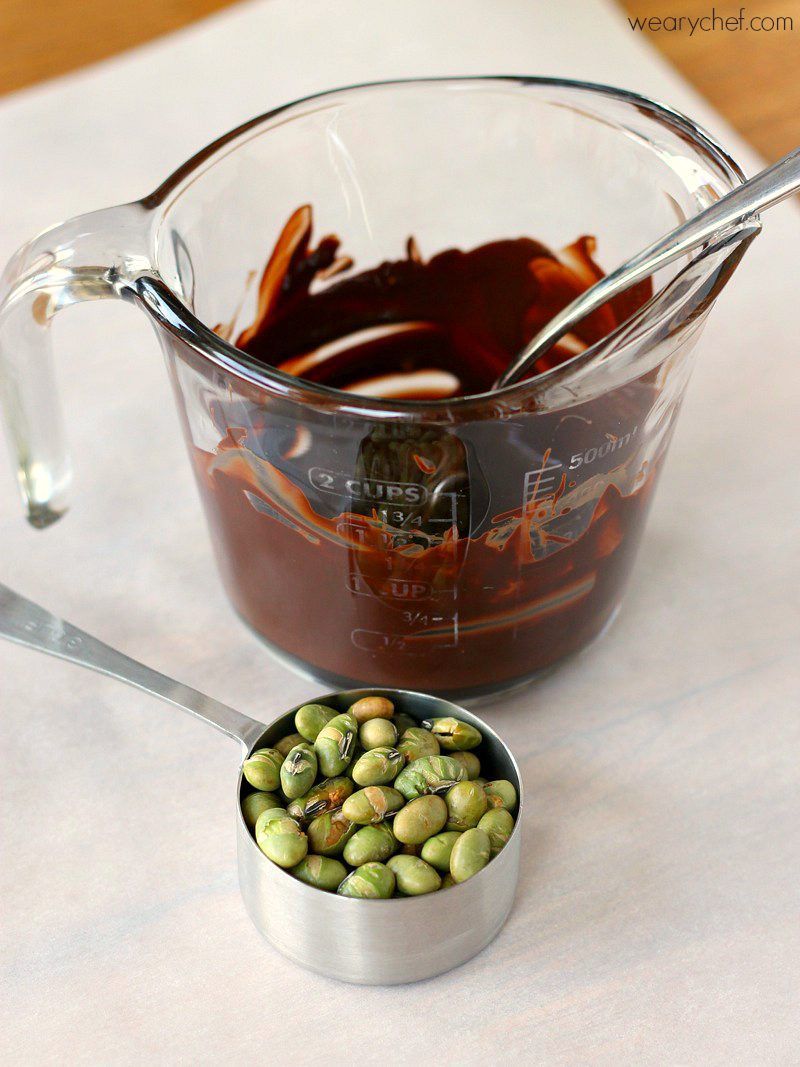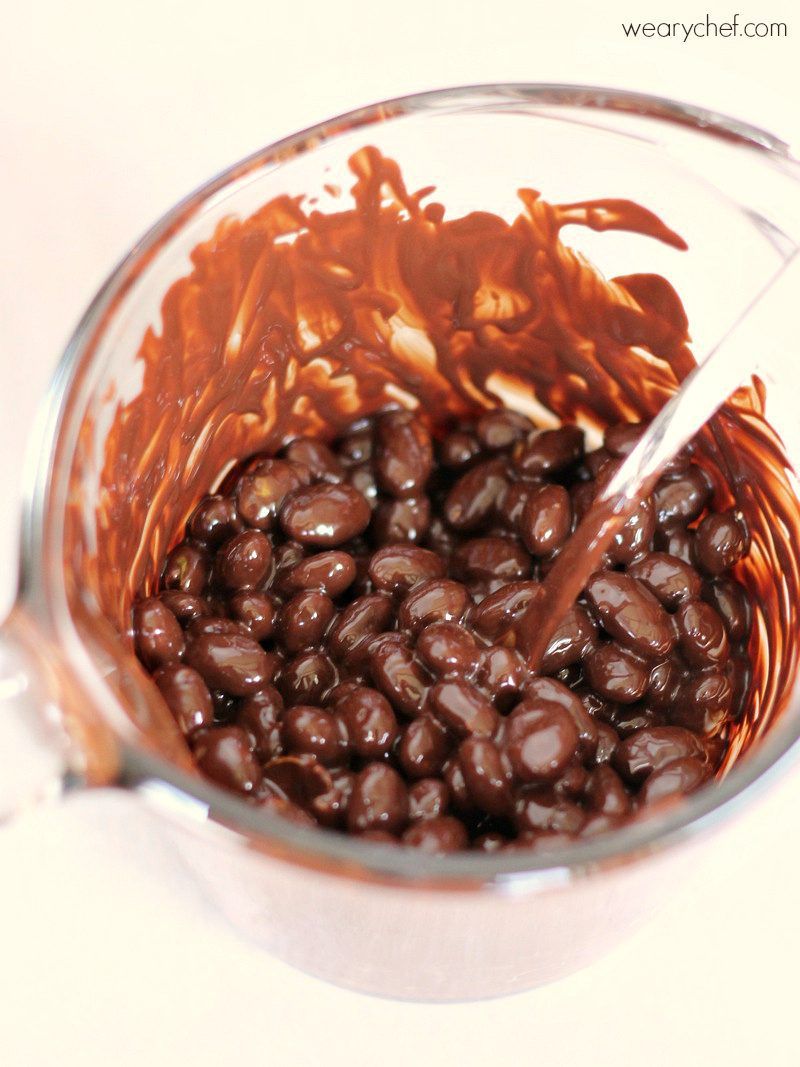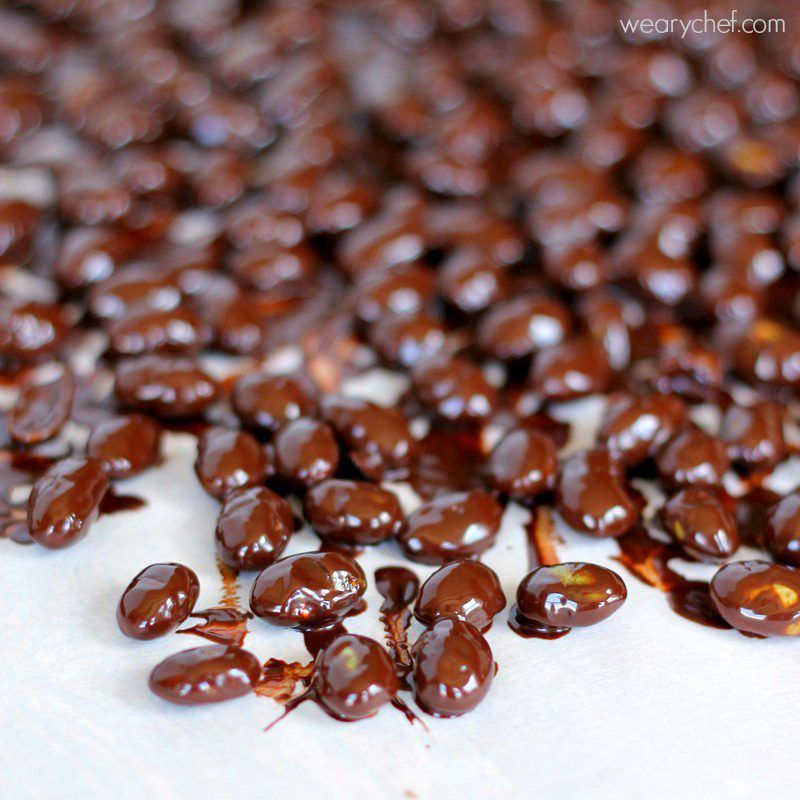 The Result: Lightly chocolate-covered dry-roasted edamame for your snacking pleasure.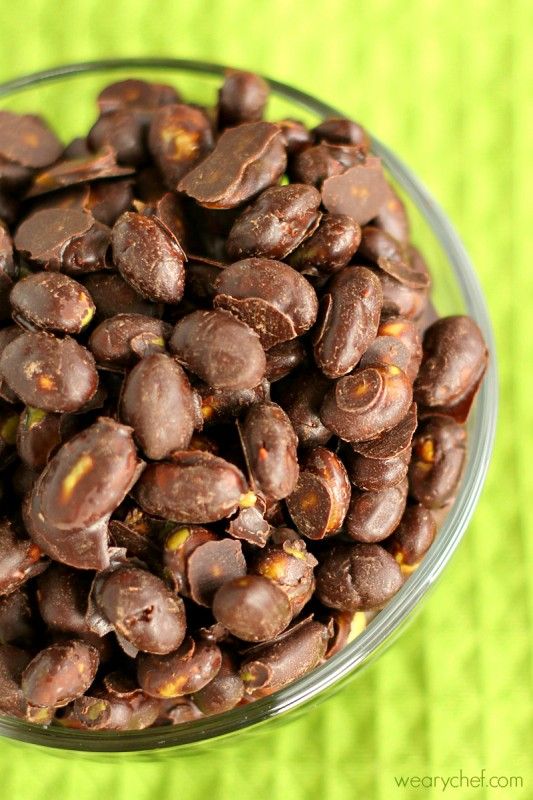 These homemade aardvarks were quite tasty and disappeared quickly in our house. I used very dark chocolate, 78% cacao, but I would recommend using a sweeter chocolate like 35-50% cacao to taste more like the original. The Trader Joe's version also has more chocolate coating the beans. I was fine with a lighter coating, but you could repeat the chocolate coating step a second time once the first coat has hardened if you would like a thicker chocolate shell. I hope you will try (and love!) this healthy, chocolatey treat loaded with protein and fiber!
Print
 Chocolate-covered goodies are the BEST! Try these on for size: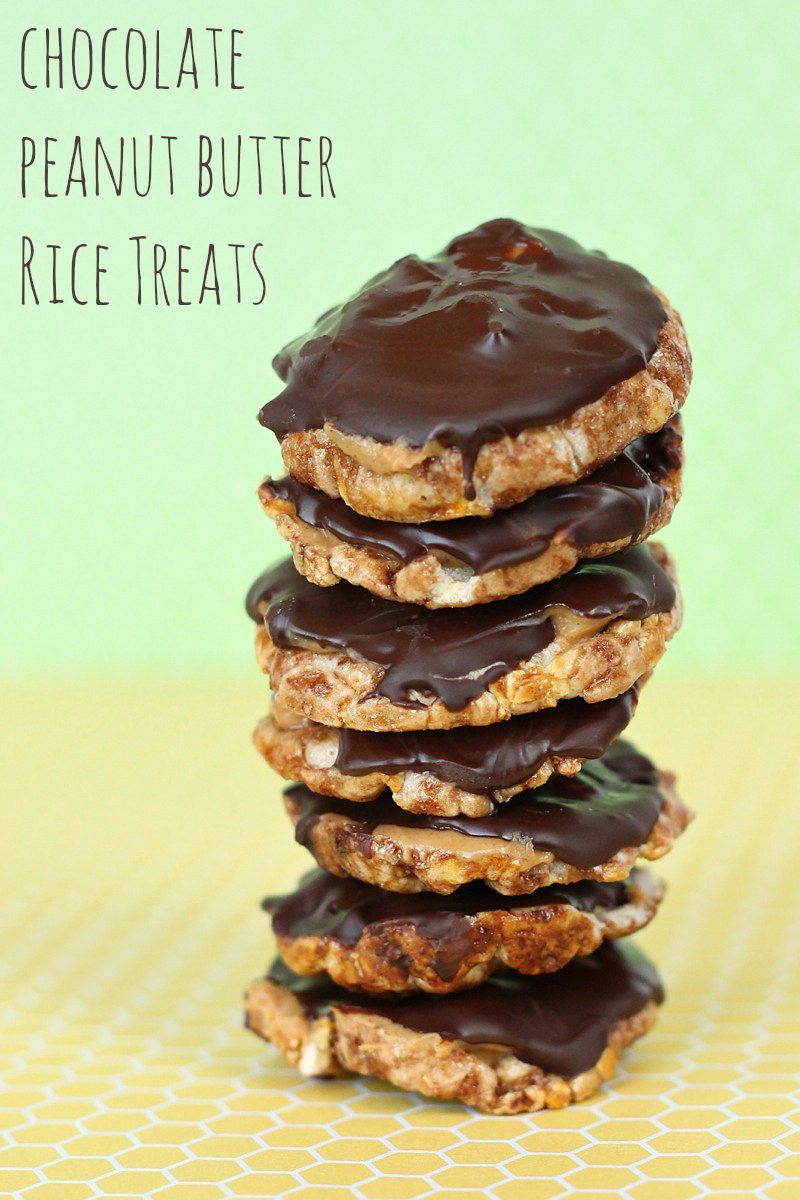 | | |
| --- | --- |
| | |
Lay out a 24" long piece of parchment paper in a cool place (not in the sun).

Break chocolate into about 1" pieces, and place in a microwave-safe bowl. Heat in the microwave for for 30 seconds on high, stir, then heat 30 seconds longer. Remove and stir vigorously to melt the remaining chocolate. (This may take a minute or longer.)

Add edamame to melted chocolate, and stir to coat. Pour chocolate-covered beans onto parchment, and spread into an even layer. To avoid clumps of beans, use a toothpick to separate the beans as best you can. This process will either take you into a peaceful zen state, or you will lose interest and decide clumps aren't really that bad since you don't need to eat one bean at a time.

Allow chocolate to harden, which may take 30-60 minutes depending on your temperature and the chocolate used. When fully set, pull beans off parchment and stir in an airtight container in a cool place (or eat them all immediately).