These Low Carb Biscuits are the perfect fluffy biscuit to enjoy with any meal. Fill with bacon, sausage, country ham, or fried chicken for the best breakfast biscuits with no guilt.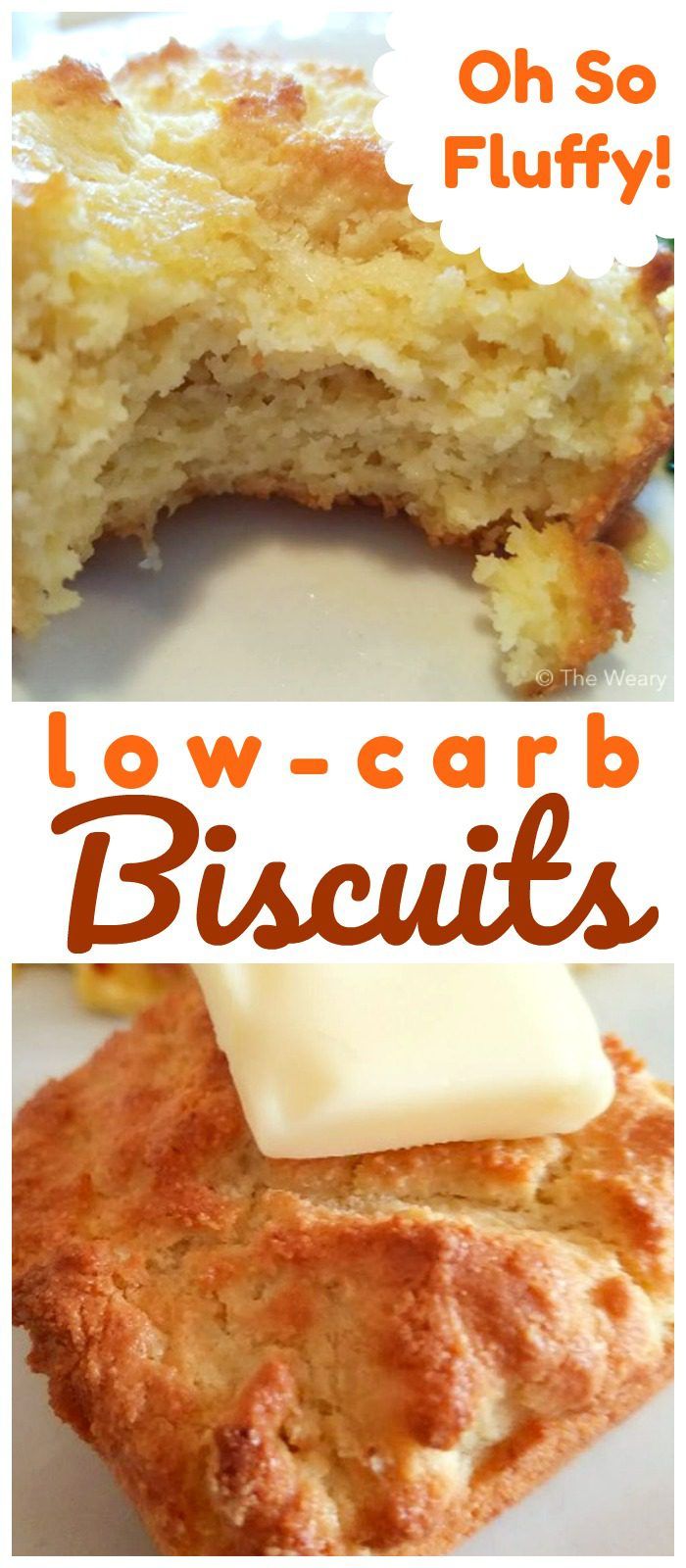 A note from Andi, The Weary Chef: Please welcome my newest contributor, Nettie Moore from Moore or Less Cooking! Nettie is a wife and mother of five who is passionate about cooking and baking, especially when easy meals are involved! Be sure to visit her blow for  a wide variety of easy yet scrumptious recipes like Easy Cheesy Hashbrown Casserole or Creamy Chicken and Mushroom Bake!
Why should we deny ourselves a hot buttery biscuit when we are following a Low Carb or Keto diet? Well, hold on to your socks because this will be your favorite way to make Low Carb Biscuits! Look at how flaky they are!!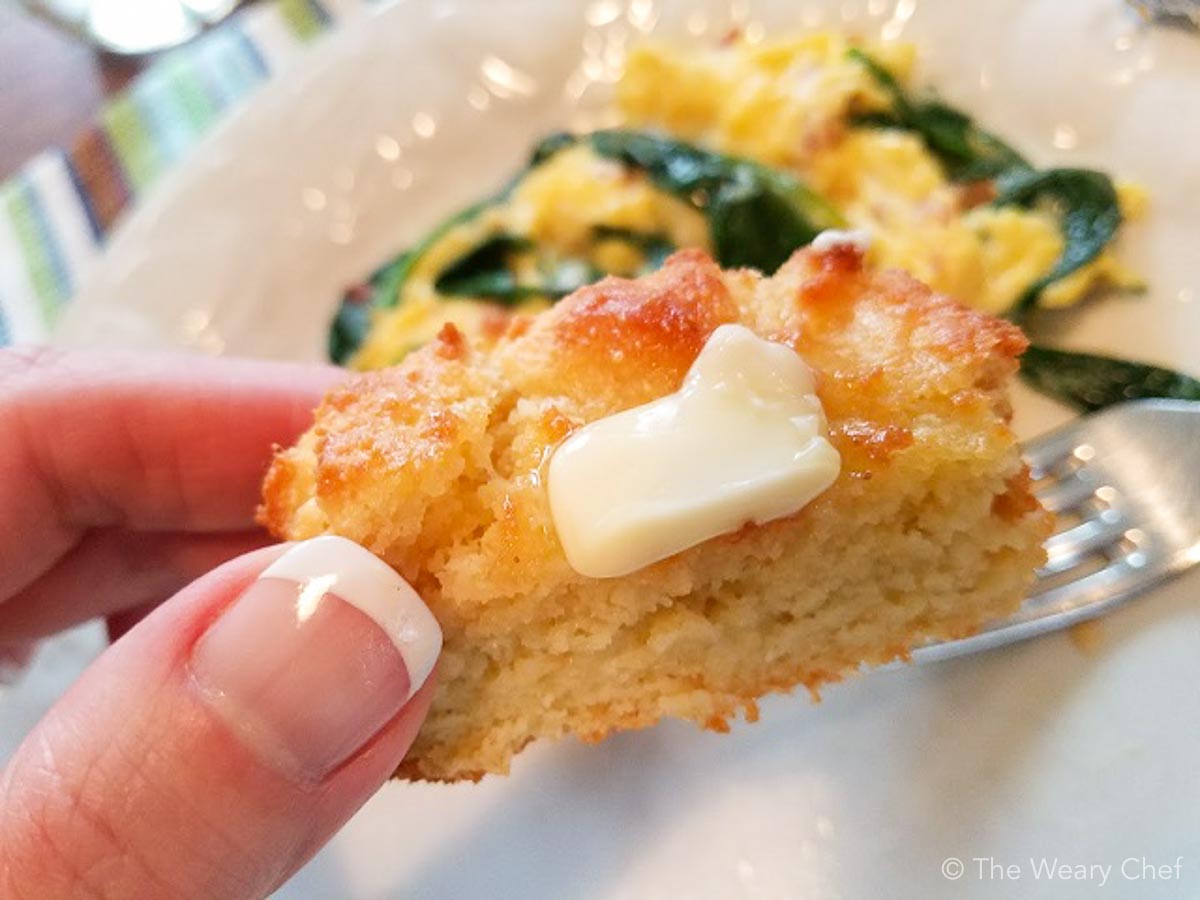 I can't believe it has taken me this long to finally create the perfect low carb biscuit! I have tried so many biscuits that are flavorless and taste like wood chips. I was thrilled when I took my first bite of this incredible biscuit, it is so flavorful and melts in your mouth.
It really tastes like a buttery biscuit! Not like the hard hockey puck biscuits that bakeries try to sell. No wheat flour is needed for this incredibly delicious melt in your mouth biscuit! Almond flour is blanched and finely ground. It creates a better texture in baked goods.
I have tried many recipes in hopes of finding one that matched my Grandma's biscuits, these are the best, yes, they are that good! The cheese and the garlic puts the flavor over the top!
Since we are having such a cold spring, I'm really in a comfort food mode. My favorite top 5 comfort food is biscuits. I think that I will have to make another batch to go with my Ham and Bean Soup that I made today. I'm thinking of making a batch of biscuits may be the thing to do. They're simple and familiar and remind me of all of the good times with family. Serve these delicious biscuits with a big bowl of soup or stew, or serve them with an omelet.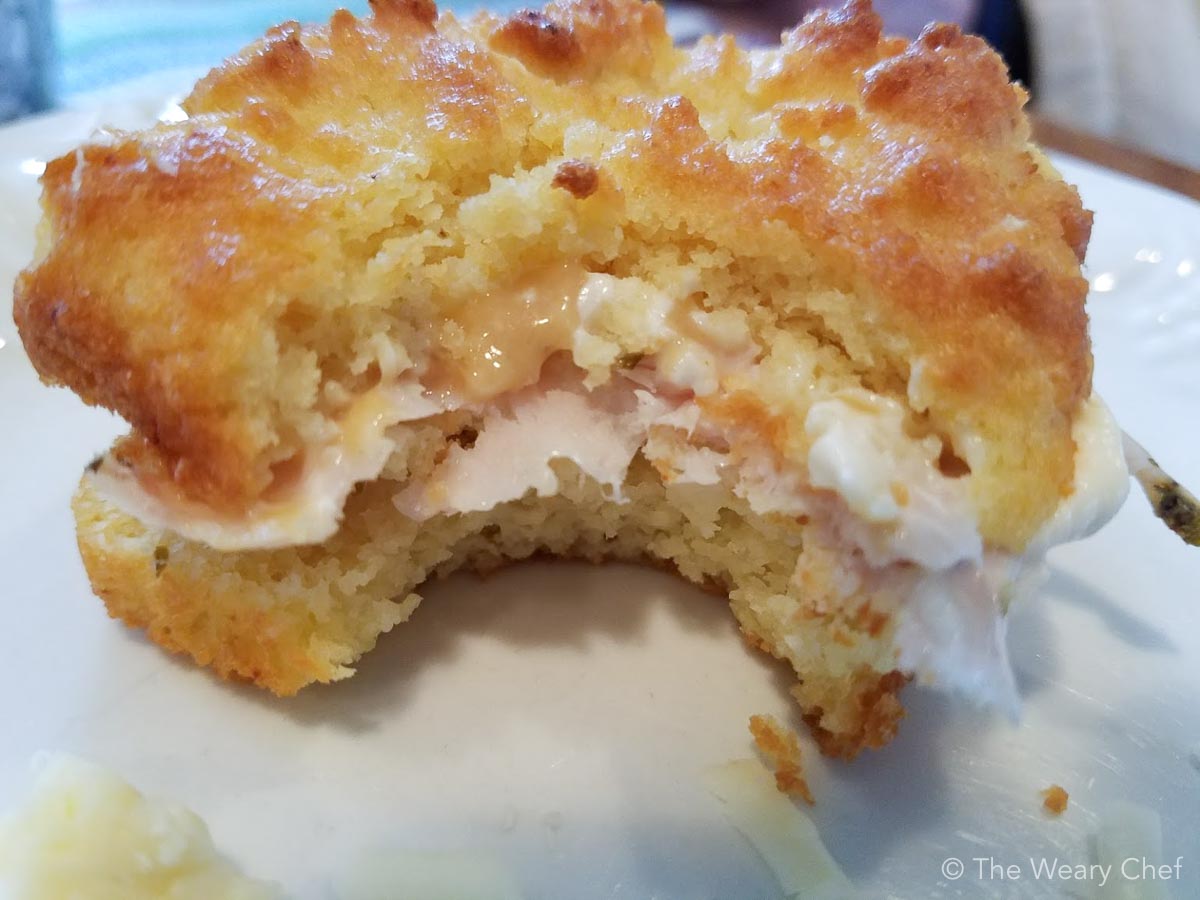 I've had no problem storing these low carb biscuits in the refrigerator for a week. You can warm them up in the microwave or oven right before serving. They also freeze well, so you could even make a few batches to have on hand for a long time. You can't go wrong with that.
This recipe makes 12 biscuits. I used my favorite baking pan and they turned out perfectly golden brown.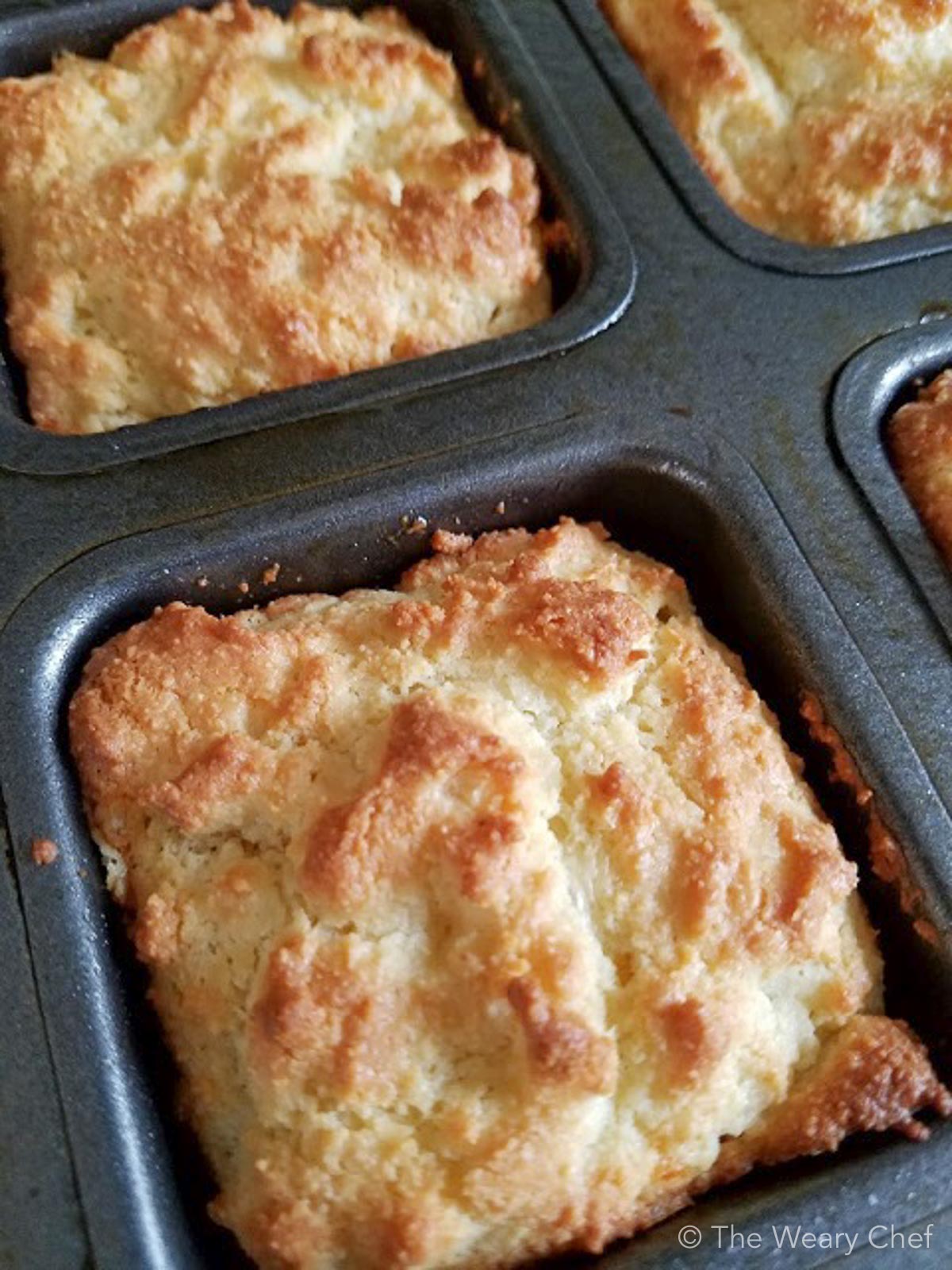 Here is what you will need to make these delicious Low Carb Biscuits:
Salt
Baking Powder
Eggs
Sour Cream
Butter
Cheese
Garlic Powder
How to Make Low Carb Biscuits
| | |
| --- | --- |
| | |
Preheat oven to 400 degrees Fahrenheit. Spray or grease muffin pan and set aside.

Combine almond flour, salt, and baking powder. Use a fork to break up any clumps.

In a separate bowl, beat eggs. Whisk sour cream and melted butter into the eggs.

Stir the wet ingredients into the dry ingredients. Stir in the cheese.

Fill muffin tin cups about 2/3 full. Bake in preheated oven for 10-12 minutes until golden brown.
More Biscuit Recipes To Love: