Looking for some quick dinners for the week ahead? How about sloppy joe quesadillas, buffalo turkey burgers, smoked salmon pizza, and more? Find them all in this menu of easy dinner recipes!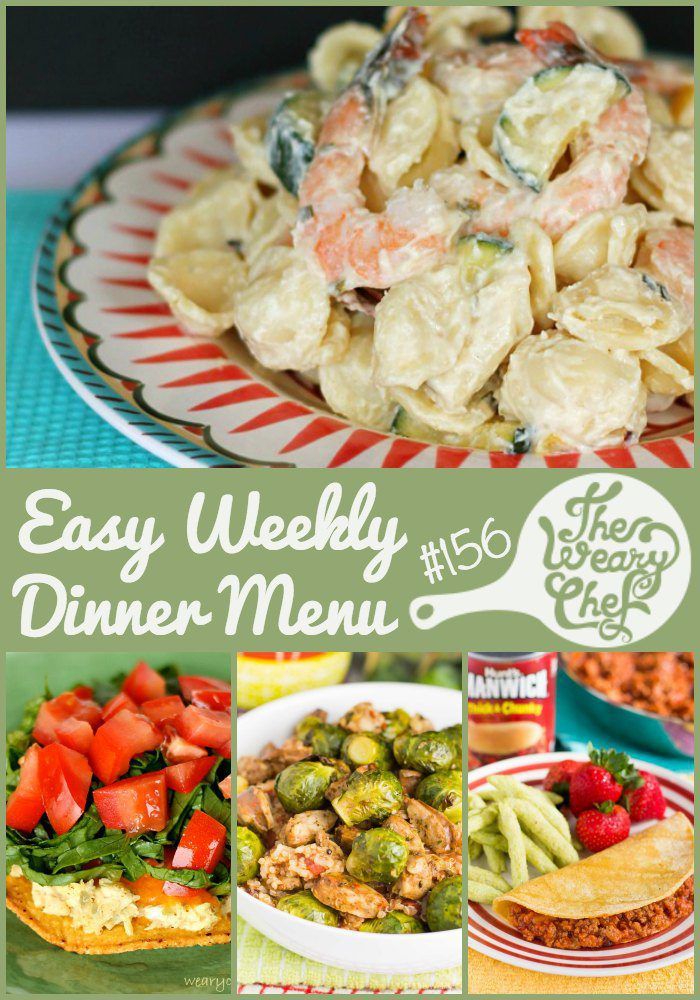 Hi, friends! How are you this fine weekend? Do you have Monday off? This week's new recipes are the Sloppy Joe Quesadilla (fun!) and the Quinoa with Brussels Sprouts. The quinoa dinner recipe isn't really completely new, but I finally retook the photos so I wouldn't have to be embarrassed to share it with you. I also removed a step from the recipe instructions to make it even easier. I think you'll really enjoy those new recipes plus a few other favorites from the archive. Let's get to the easy dinner recipes! (Click the recipe titles to see the full post.)
Watching football or hosting another get together soon? Serve up these easy ham and artichoke appetizers!