Do you have a countertop oven? It's one of my favorite kitchen appliances because it's so versatile and convenient. Read on to find out why you need one at your house too!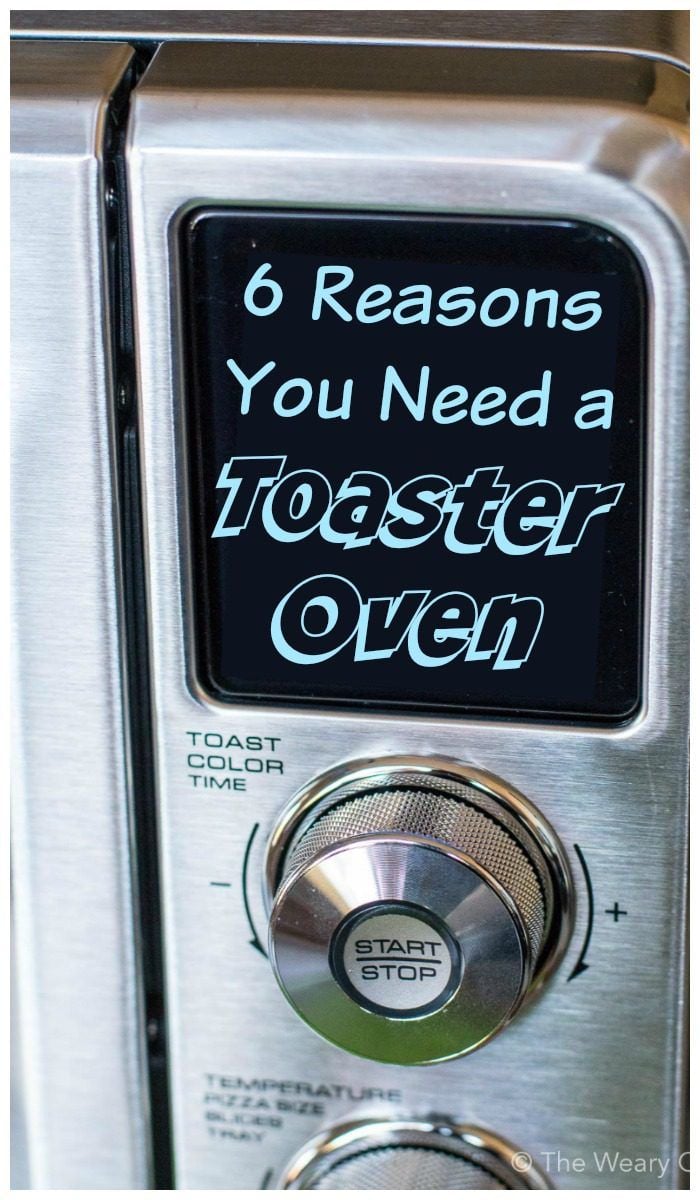 Do you have a toaster oven at home? I don't think I could live without mine. I use it every day for things like toasting, reheating pizza, baking chicken nuggets, roasting fish… The list goes on!
Why You Need a Countertop Oven?
Using a toaster oven instead of a full-sized oven for smaller jobs avoids heating up your house and wasting energy. Countertop ovens preheat very quickly too, which saves time in the kitchen!
Countertop ovens are much safer for kids to use than large ovens, allowing them to gain cooking independence.
When you are cooking a multi-course meal (like around the holidays!), it's handy to have a countertop oven for more space or to bake dishes at different temperatures.
Some families don't like to use microwave ovens. I'm not going to weigh in on that debate today, but if you don't have a microwave in the house, a countertop oven is beyond handy!
Speaking of microwaves, even if you do have one, a lot of foods taste way better when oven-baked instead of microwaved! Forget rubbery pizza crust or soggy french fries — they will bake to perfection in a jiffy in a countertop oven.
Toaster ovens are better than pop-up toasters! Pop-up toasters can only toast plain, dry foods that fit into the slots. A toaster oven, on the other hand, can toast thick bagels, pastries with sticky frosting, or buttery garlic bread. Countertop ovens are so versatile that they are a much better use of counter space than pop-up toasters.
De'Longhi Livenza Convection Oven Tested and Reviewed
I use my countertop oven so much that I had just about worn out my last one after several years of daily use. Luckily, I was able to get my hands on a De'Longhi Livenza Convection Oven recently, and I am loving it so far! Calling this appliance a toaster oven is really an understatement. It's a true European convection oven that can serve as a second oven in your kitchen.
The capacity of the De'Longhi is outstanding. There's space for a 12″ pizza, two trays of cookies, six slices of bread, or even a whole chicken! It has three heating areas to ensure even cooking, and the heat is maintained with insulated constriction and a double glass door.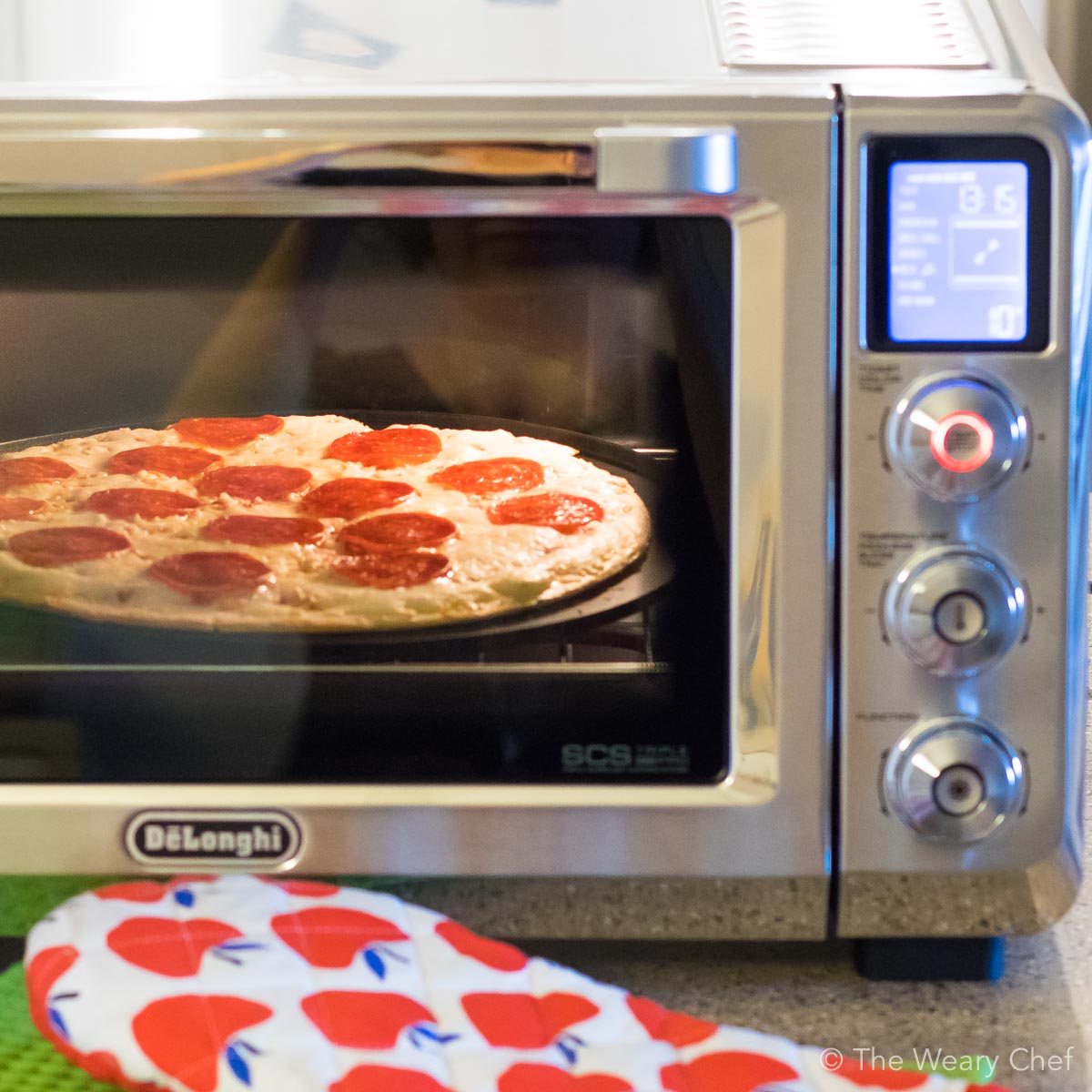 I'm going to love having this appliance around over the holiday break, when there's so much cooking to do and the kids are home (and hungry) all day. My 11-year-old can bake a pizza for lunch all on his own, which makes him feel independent and frees me up to do other things! He can also bake cookies without me worrying about him burning himself in the big oven. Since the door stays cool to the touch, it's safe to use around my younger kiddo too.
How a Countertop Oven Changed My Kitchen?
I'm crazy about the eight function options on the De'Longhi Livenza Convection Oven. You can choose from defrost, pizza, cookies, toast, and more. The temperature and time are automatically set for you, making cooking a total no-brainer! That makes it even easier for my kids to use this countertop oven unassisted, and it makes my life simpler too.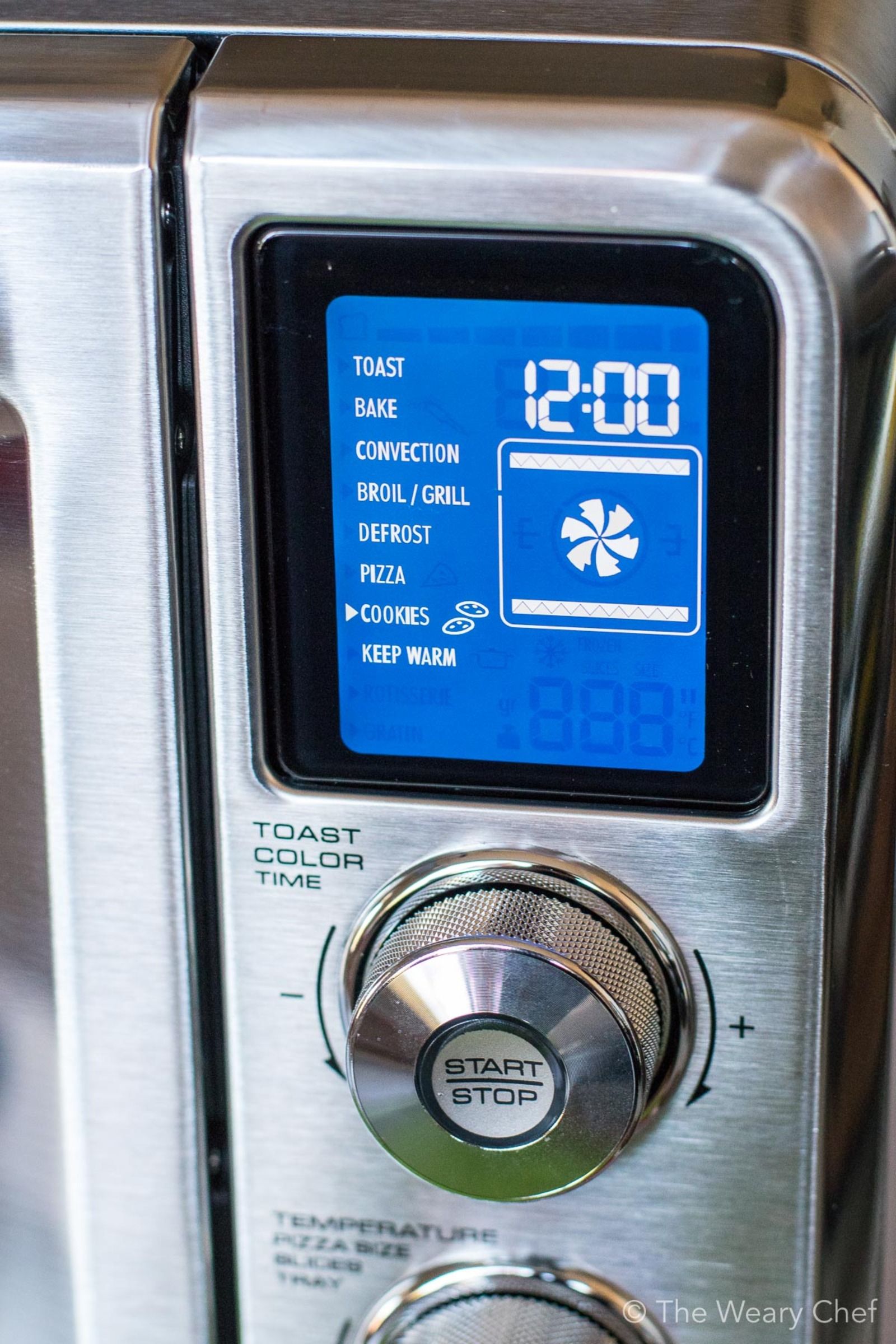 If you need ideas for what to cook in your De'Longhi Livenza Convection Oven, a recipe book is included in the manual. You can also download the dedicated companion app to your Apple or Android device. I checked out the app, and it has several recipes I'd like to try. The manual is included in the app too, so you don't have to go looking for it!
One thing to note about the De'Longhi Livenza Convection Oven: Since it offers all that oven capacity and three heating areas, it's not a small appliance. The measurements (in inches) are 19 x 17.5 x 12, which is a bit larger than a typical toaster oven. If you have a small kitchen, you might want to take some measurements to decide where it will fit before bringing yours home.
Countertop Oven Recipes
Here are a few recipes that I always make with my toaster oven. What will you cook in your countertop oven? Leave me a comment to let me know!