Come and get it! Today's easy weekly dinner menu includes Healthy Nachos, Slow Cooker Sweet and Sour Pork, Bacon Ranch Burgers, Hasselback Chicken, and lots more!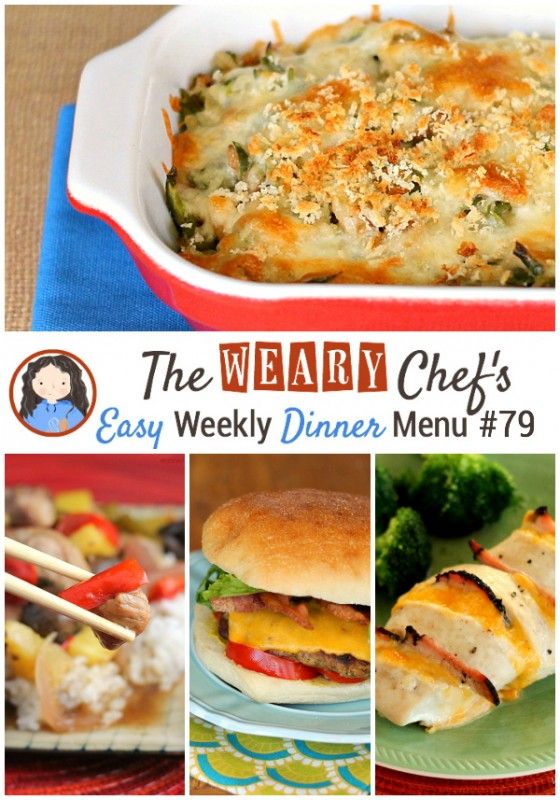 I am writing this from a hotel in San Jose, where I'm staying tonight for the 10th annual BlogHer conference. This is my first blogger conference of any sort. When I found out it was only about a 90-minute drive away, I figured I should sign up and see what it was all about. Tonight was the sponsor expo, so I just spent two hours milling around, finding out about fun and clever products and services, and getting samples of lots of good stuff. I wore low heels, which I am not accustomed to, so I'm happy to be putting my feet up with my laptop now. All that meeting and greeting wore me out, so I'm going to get to your easy dinner ideas and hit the hay!
One quick thing first, thank you so much for all the very, very kind comments last week when I asked if anyone was actually reading my menus. I can't tell you how much they all meant to me, and it gave me a new burst of energy to write for all of you. Thanks so much! Now for the food…
Now go enjoy yourself some good dinners and have a great weekend! I'll see you bright and early Monday morning with a new recipe (and a big fat giveaway)!