Hi there! Are you watching college basketball these days? Whether you are kicking back and enjoying the games with your family or hosting a basketball-themed party, you are going to need some party food, and it's not a party without dessert. These peanut butter chocolate Basketball Cake Pops are fun to make, and they will make your party so festive!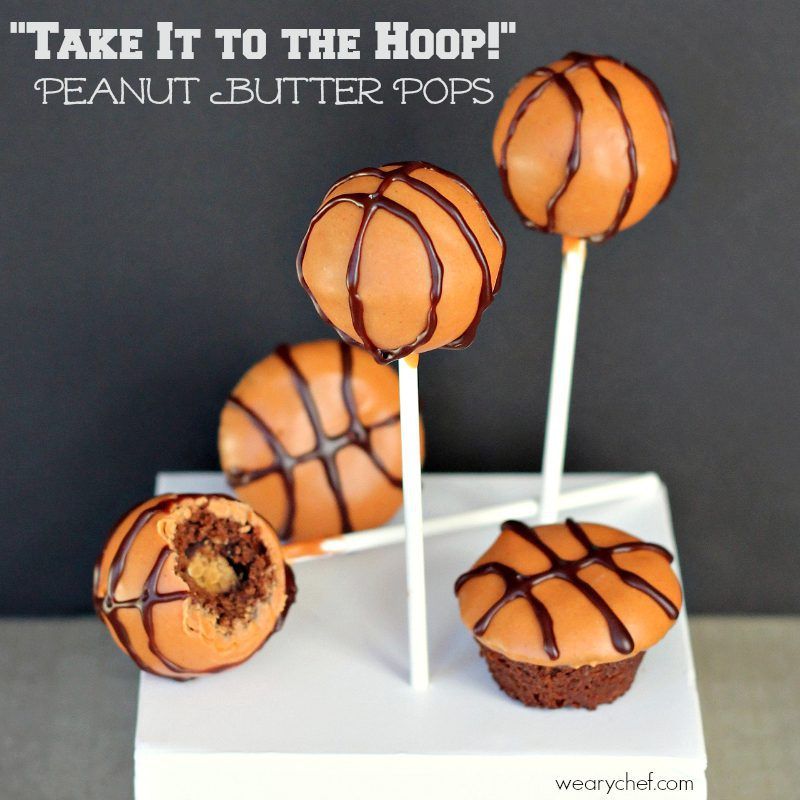 You only need a few ingredients to make these adorable treats, and they taste as good as they look. You can make these peanut butter cup stuffed brownies as basketball-shaped cake pops or as brownie bites (which are a bit less work). I had so much fun making these, and they would be perfect grab-and-go snacks during the game so you don't miss a minute of the action! Pick up some brownie mix, mini peanut butter cups, peanut butter chips, and chocolate cookie icing, and get baking!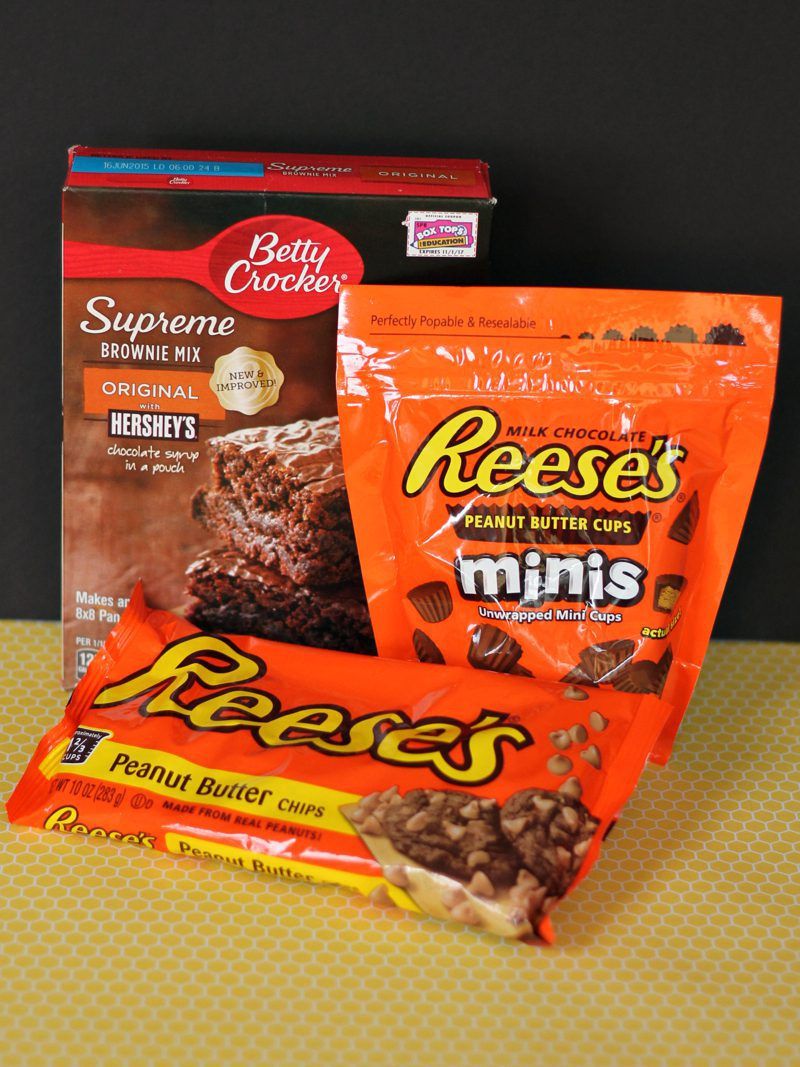 Make up your brownie mix, scoop it into a cake pop or mini muffin pan, and stuff a mini REESE'S® cup inside: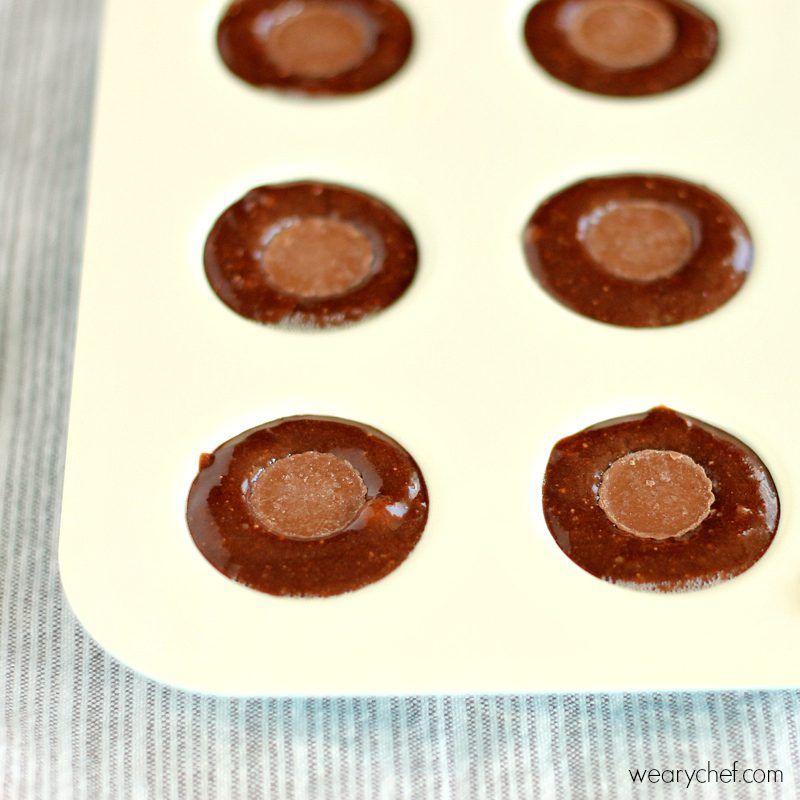 Bake, and you are ready to decorate! Use the cookie icing to draw lines across the top that cross like a plus. Then, draw circles across each end as shown in the photos. If you make brownie bites instead of cake pops, draw a plus on the top and then curves on each side. It takes a steady hand to do the decorations, but the design is pretty simple. If I can do it, I know you can!
Print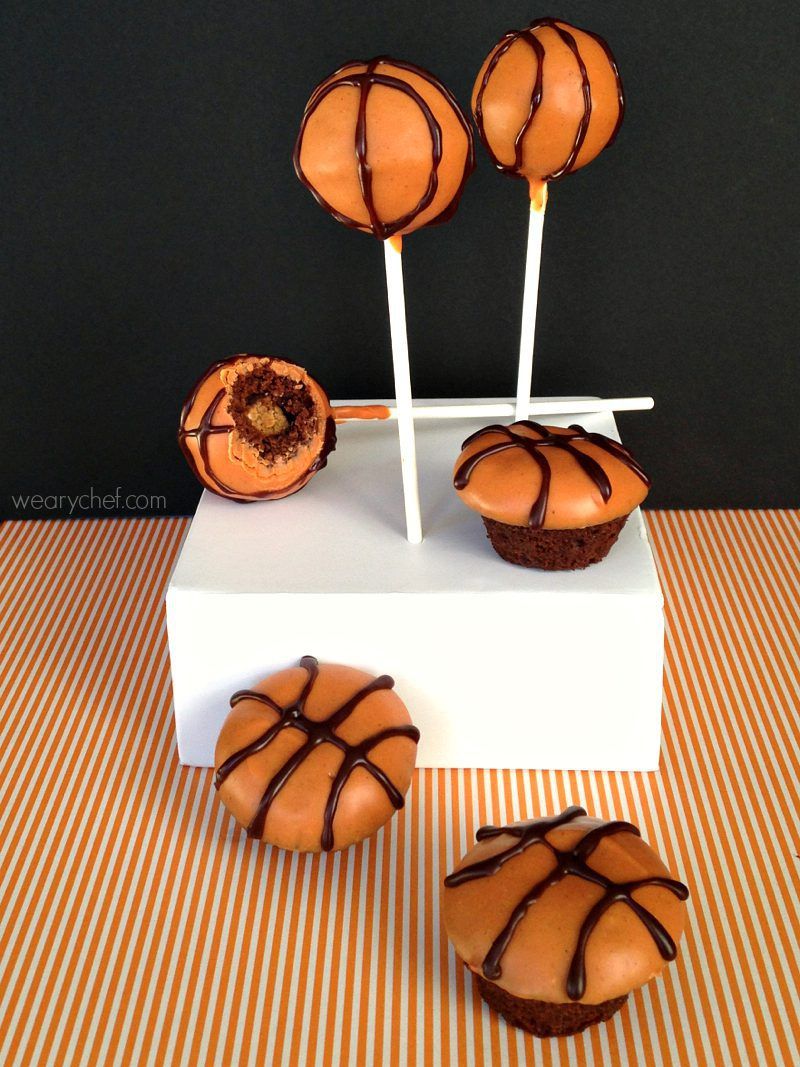 Basketball Cake Pops
Take it to the hoop with this fun chocolate peanut butter dessert!
18.4

ounces

brownie mix PLUS INGREDIENTS CALLED FOR ON PACKAGE

8 ounces

mini peanut butter cups

20

ounces

peanut butter chips

6 tablespoons

shortening

1/4 teaspoon

yellow food coloring

1/4 teaspoon

red food coloring

7

ounces

chocolate cookie icing

36

lollipop sticks

7

ounces

chocolate cookie icing

24

lollipop sticks
Instructions
Preheat oven to 350 degrees F. Spray both sides of a cake pop pan with cooking spray (or a mini muffin tin if you are making brownie bites instead).
Prepare brownie mix as directed on package.
Fill each circle of the bottom of the cake pop pan with brownie batter. (A cookie scoop makes this job easier.) Carefully press a peanut butter cup into the center of each brownie. Place the other half of the cake pop pan on top, and secure the latches closed. Bake in preheated oven for 16 minutes.
Remove pan from oven, and allow to cool for 15-20 minutes. Remove top of pan, and carefully remove brownies from pan. Cool on a wire rack completely. (You can cool these in the freezer to speed up the process.) (If your pan only makes 12 cake pops, you will need three pans or repeat steps 3 and 4 twice.)
You may have ridges around the centers of your brownie balls. Carefully slice those off with a serrated knife to shape your cake pops into basketball shapes. Now you are ready to decorate!
Pour your peanut butter chips and shortening into a deep, narrow bowl or measuring cup. Heat in the microwave for 45 seconds, stir, and then heat for 30 seconds longer. Stir very well until all shortening and peanut butter chips are melted and smooth. (Heat an additional 15-30 seconds if needed.) Stir in food coloring.
Dip the tip of each lollipop stick into the melted peanut butter, and carefully insert a stick into the bottom center of each brownie pop. (Be careful not to push through the top.) Now, submerge each pop completely into the peanut butter coating, lift it out, and hold it upside down over the bowl to allow the excess frosting to drip off. Then, stick the lollipop stick into a piece of Styrofoam to hold the cake pop upright. (You can also lay it on a piece of parchment paper, but you will end up with one flatter side.) Repeat for each pop.
Once peanut butter frosting has hardened, which takes 5-10 minutes, use the cooking icing to draw on basketball lines as shown.
Notes
To make brownie bites instead of cake pops, use a mini muffin tin instead of a cake pop pan. Dip the tops of the cooled brownies into the melted peanut butter frosting, allow the excess to drip off, and then set them upright. After the frosting has hardened, draw basketball lines with cookie icing as shown. Makes 24 brownie bites.
Author:

Prep Time:

60

Passive Time:

20

Cook Time:

15
Want more peanut butter and chocolate treats? Here you go!