Honey Sriracha Chicken Tenders are a perfect family meal or game day snack. Serve them with homemade ranch for dipping!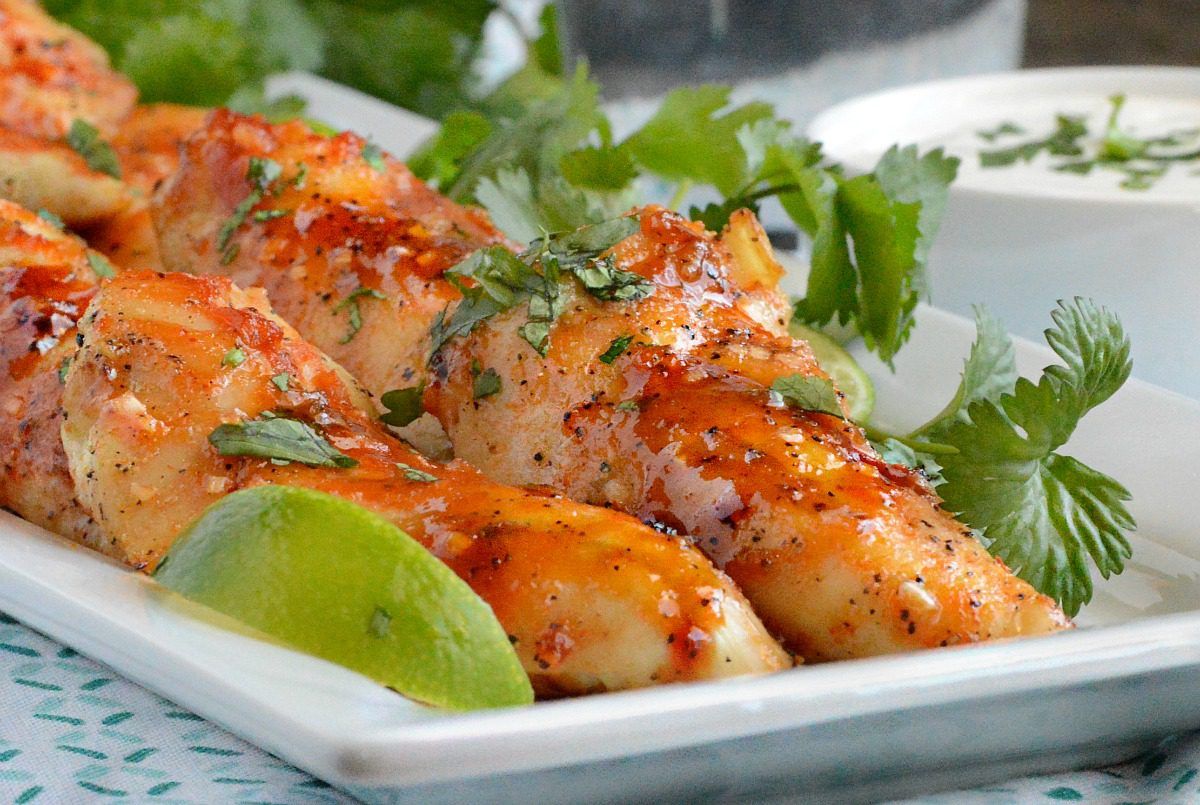 Hello, Weary Chef Readers! It's Dee again from Meatloaf and Melodrama, and I've got a super tasty, super quick and easy recipe for chicken tenders that I can't wait to share. Seriously, these delicious honey sriracha chicken tenders take only a few minutes to prepare, and they're done in just 20 minutes. They're perfect for game day or whenever you want dinner in a hurry. I even make them for lunch on the weekends sometimes.
I personally love spicy food, but not everybody in the family does. The honey adds a touch of sweetness to the sriracha. There's still plenty of heat in these chicken tenders, but it's definitely not overpowering. If you're feeling adventurous, and you want to make these even hotter, just add a little more sriracha sauce.
I used two pounds of chicken in this recipe, but if you're cooking for a crowd, it's very easy to double or even triple the ingredients. If you need a little less, this sweet and spicy chicken tastes just as good the second time around.
To make honey sriracha chicken, all you do is line a baking sheet with foil, and add a little non-stick spray or olive oil. Then, you season the chicken with a little sea salt, pepper and garlic powder and brush on just enough sauce to lightly coat the chicken.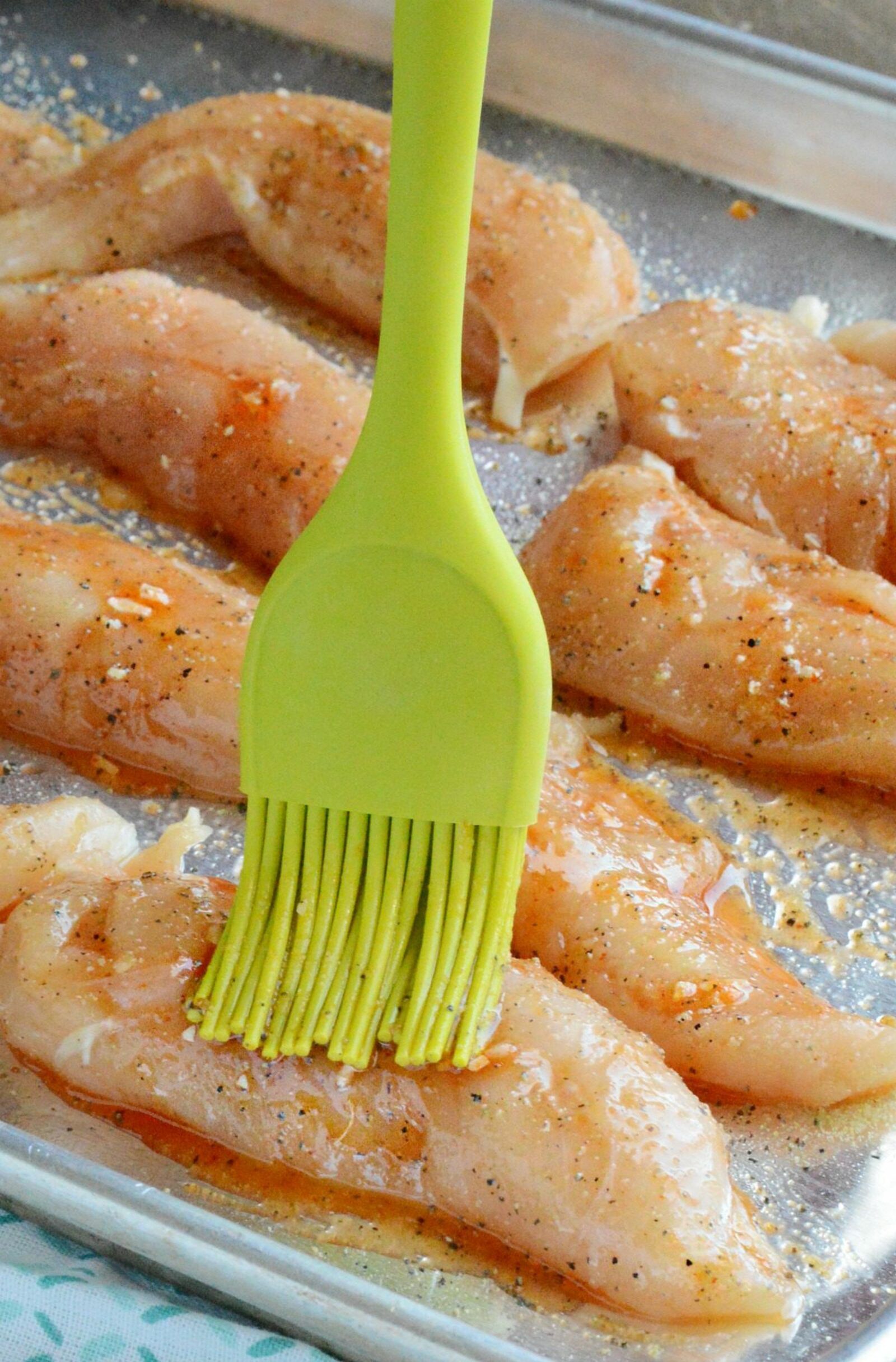 The chicken tenders take about 15 minutes to cook. Then, brush on the remaining sauce and return the chicken to the oven for about 5 more minutes to heat the sauce up and get it nice and thick. I like to serve these sweet and spicy chicken tenders with a side of homemade ranch dressing — it's perfect for dipping, and it helps tone down the heat. My family loved this sweet and spicy chicken, and I hope you will too!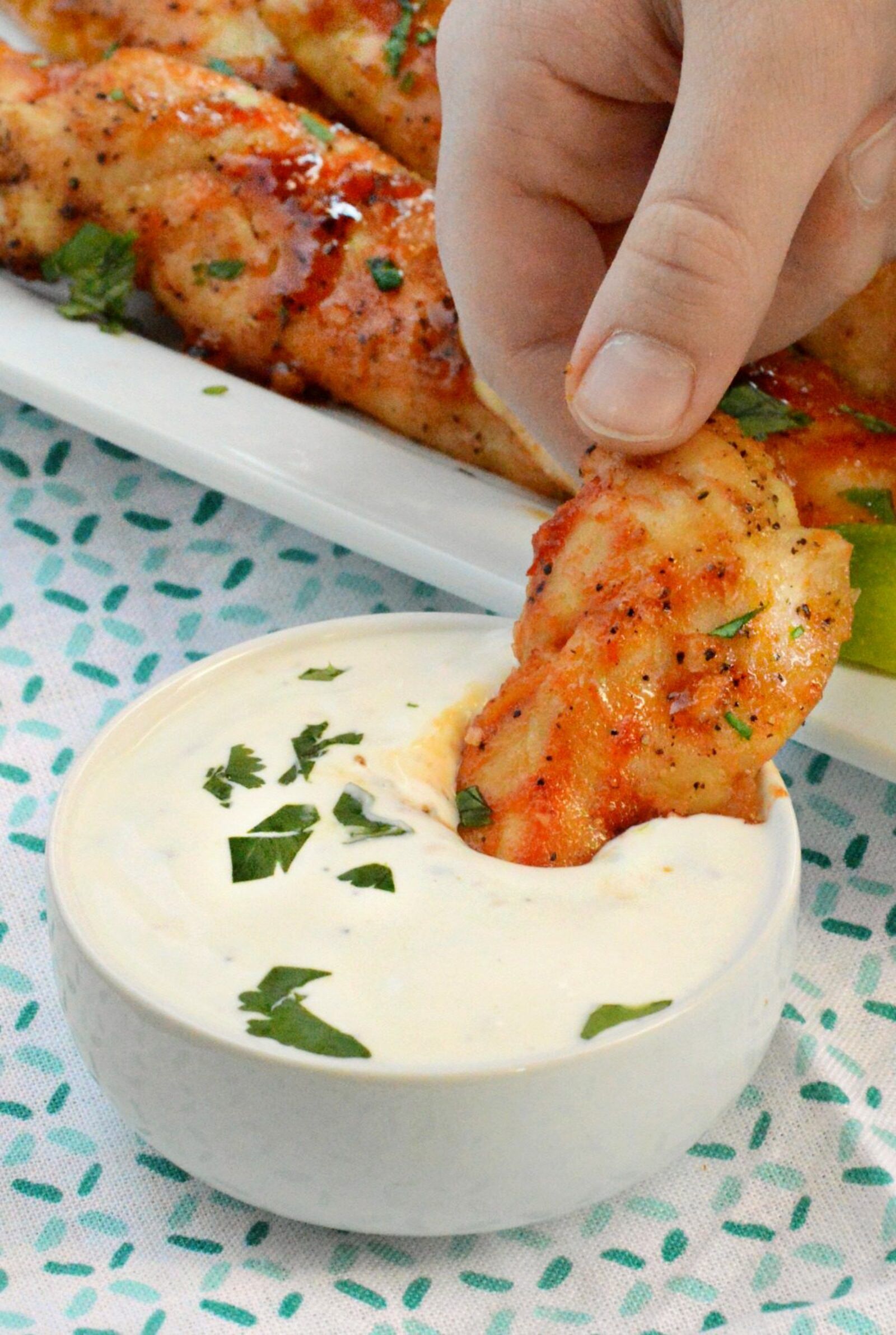 for the honey sriracha sauce
Preheat oven to 425 degrees

Line a baking sheet with foil, and coat with non-stick spray or olive oil

Place tenders evenly on the baking sheet, and season with sea salt, pepper and garlic powder

In a small bowl, mix the sriracha sauce, honey, and minced onions. Spread a thin coat evenly over the chicken.

Bake for about 15 minutes or until chicken is 165 degrees

Remove from oven, coat with remaining sauce, and bake for another 5 minutes or until sauce is thick
These other chicken tender recipes will also be right up your alley!