This week's easy dinner recipes include Dirty Rice, Ham and Cheese Sandwich Casserole, Cheeseburger Macaroni, and lots more!
This week I had my oldest home, which was nice for spending time with him but not great for having time to work. We stayed pretty busy and one day went shopping at an outlet mall. I thought it would be fun for both of us since he likes shopping, but most of the stores were just full of boring (for him) adult clothes. The good news is I found a bunch of good deals on clothes for me, which I really needed!
Probably my favorite store was the Lucky Jeans outlet. I like that brand but am normally too cheap to buy anything at the regular store. I asked the cute, young store clerk if they had any high waisted jeans. I've had two kids and am a food blogger, so my abdomen is in no condition for low rise jeans if you know what I mean. She lifted her shirt to reveal her tiny waist and said in a bubbly voice, "This is our mid rise. Is that high enough?" I was like, "Uh, no. I mean not three inches below my navel." (This reminds me of this hilarious bit by Jim Gaffigan about fatting out of his pants. Love that guy!)
Anyway, she said she had some high-waisted skinny jeans in the back I could try. I don't know why they were hoarded in the back and not out for normal people to see. She asked my size, and I told her. She went on to say, "I'm going to bring you a size up because I am normally a size zero, but I wear a four in these so I can actually eat." When I just told her my double-digit size, I didn't really need to hear about her size zero pants. Is that even a size? Later in the trip, she was like, "It's good to get a variety of sizes. I have everything from a double zero to a four!" Yes, she said double zero, you know, for when zero is too big. I paid her for my relatively enormous clothes and got the heck out of there feeling slightly old and fat, but at least I got some bargains.
What are you doing this July 4th weekend? Whether or not it's shopping, you'll need some dinner recipes. I have seven of them right here for you!
1. Not Your Mama's Dirty Rice – This all-in-one dinner is quick and easy to make. PLUS, read about how it will be mentioned on the Ovation Channel next week!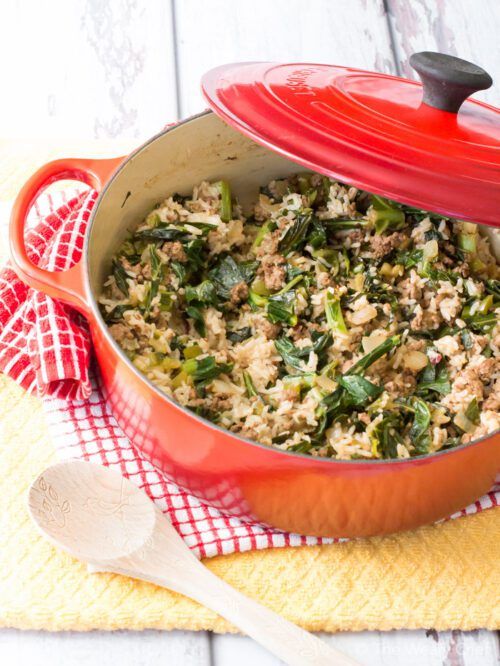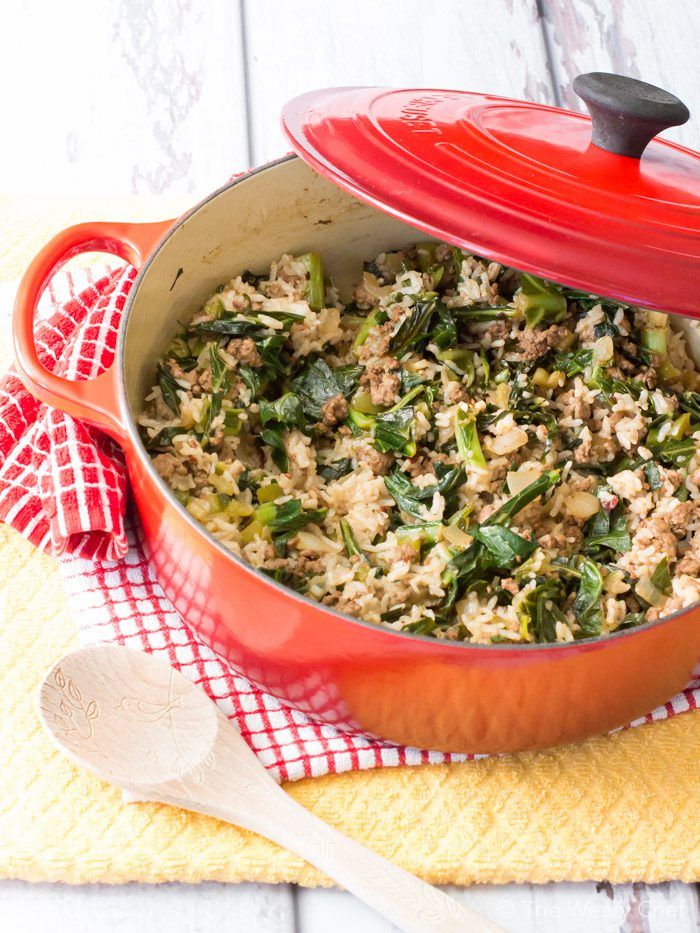 2. Pretty Pasta Salad with Grilled Chicken – If you're BBQing this weekend, be sure to include this pasta salad!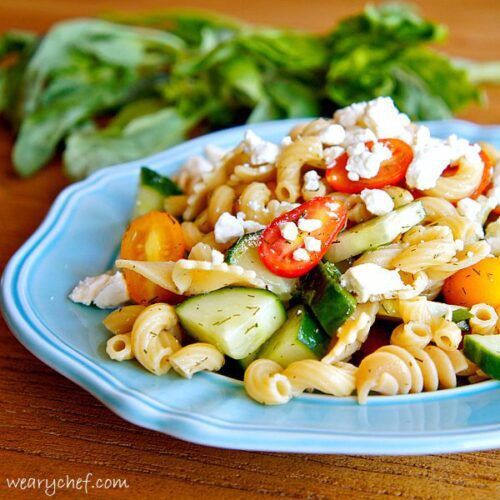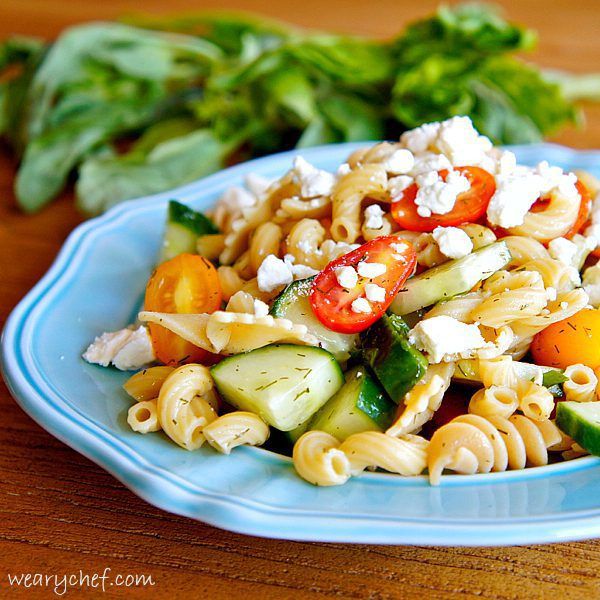 3. Skillet Cheeseburger Macaroni – Forget the boxed mix when you can make this simple recipe from scratch in under 30 minutes!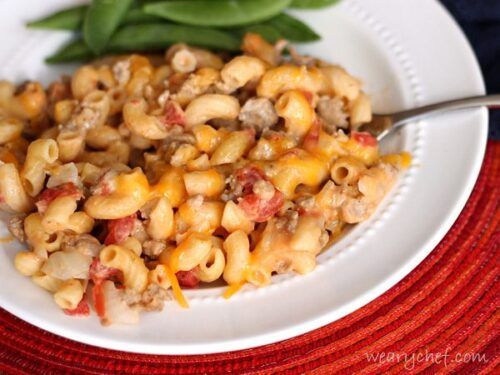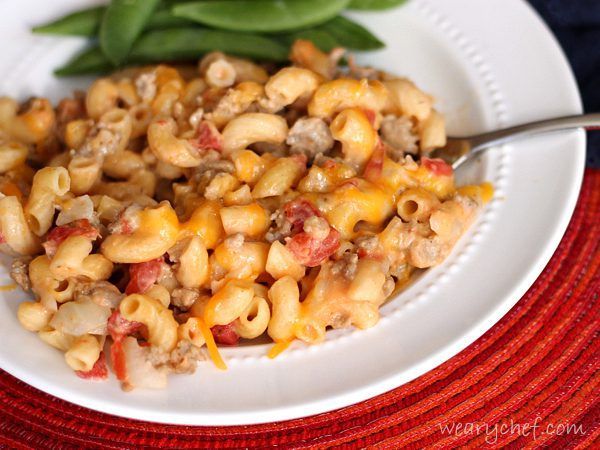 4. Chicken Salad with Gouda and Grapes – Just right for warm weather!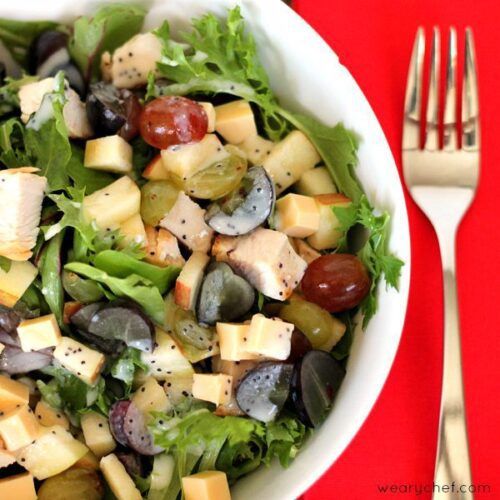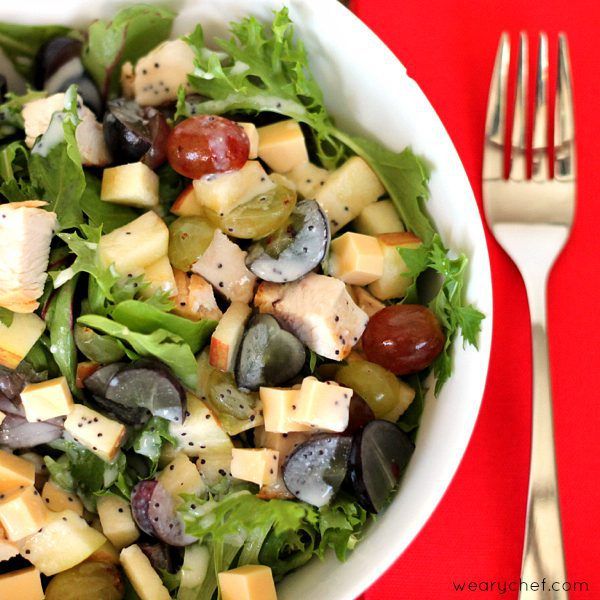 5. Chicken Parmesan Casserole – This is a fun and easier twist on a classic dish.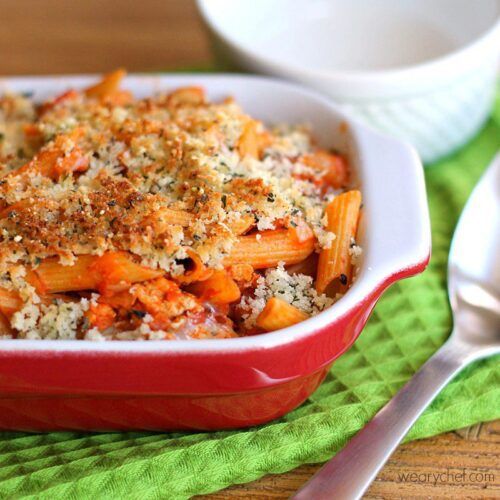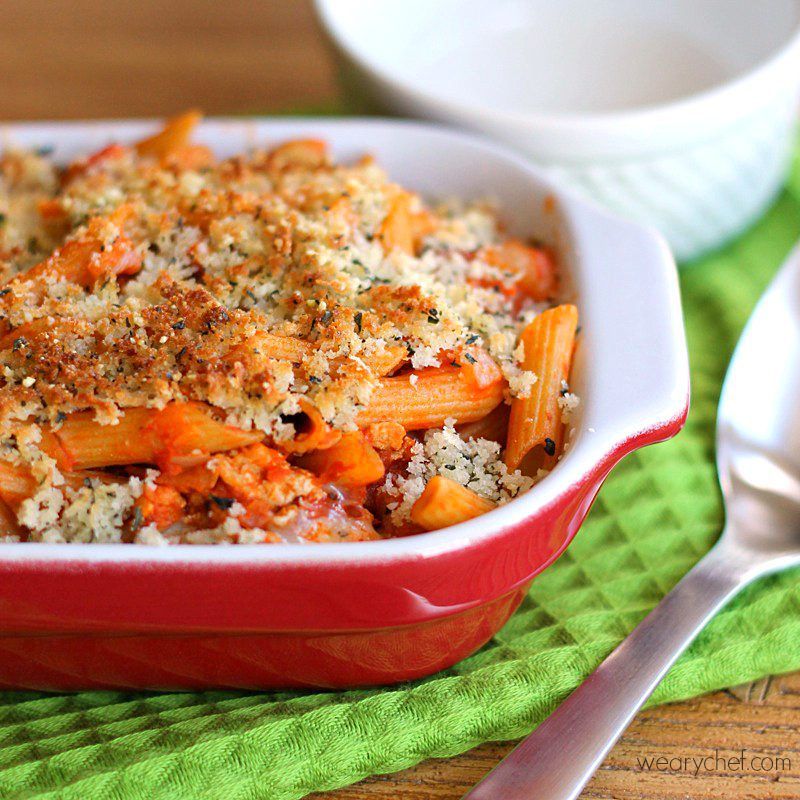 6. Thai Red Curry with Shrimp and Asparagus – If you love Thai food, it's really easy to make curry at home! You could make it green or yellow curry if you prefer just by changing the curry paste.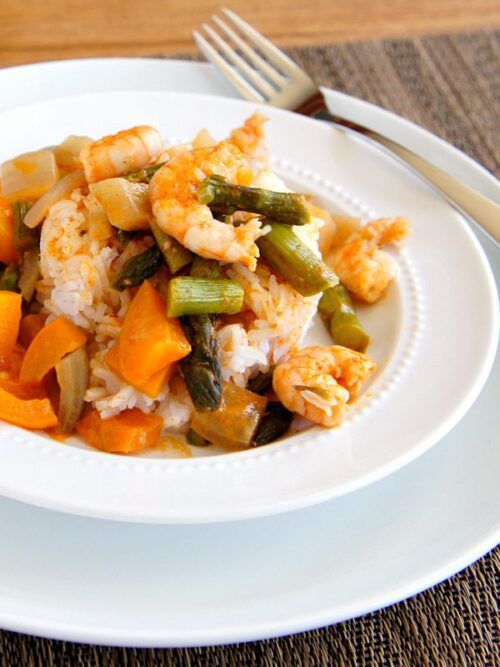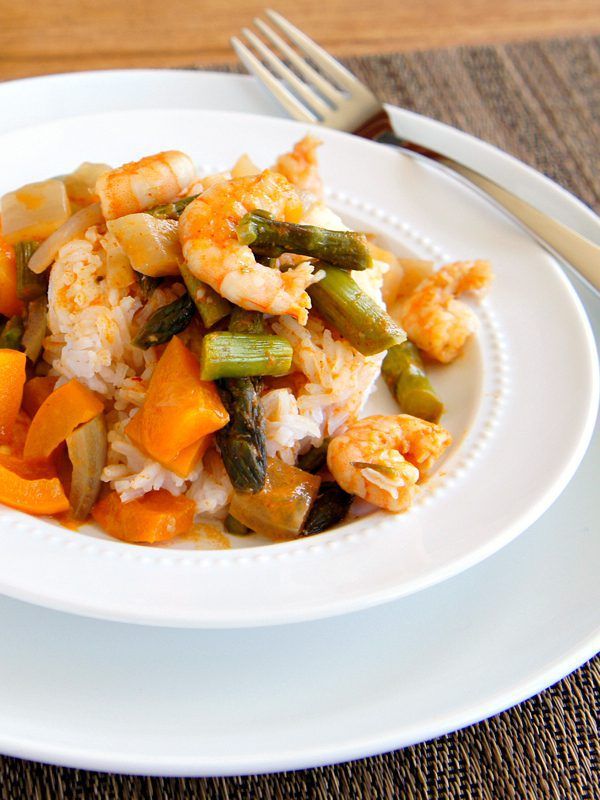 7. Ham and Cheese Sandwich Casserole – Do you like ham and bread and cheese sauce? Then this is right up your alley! Serve it up with a green salad or steamed green beans on the side for a fun dinner.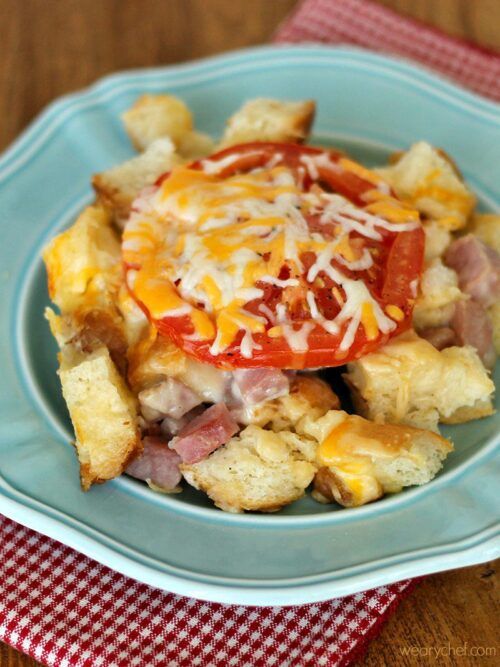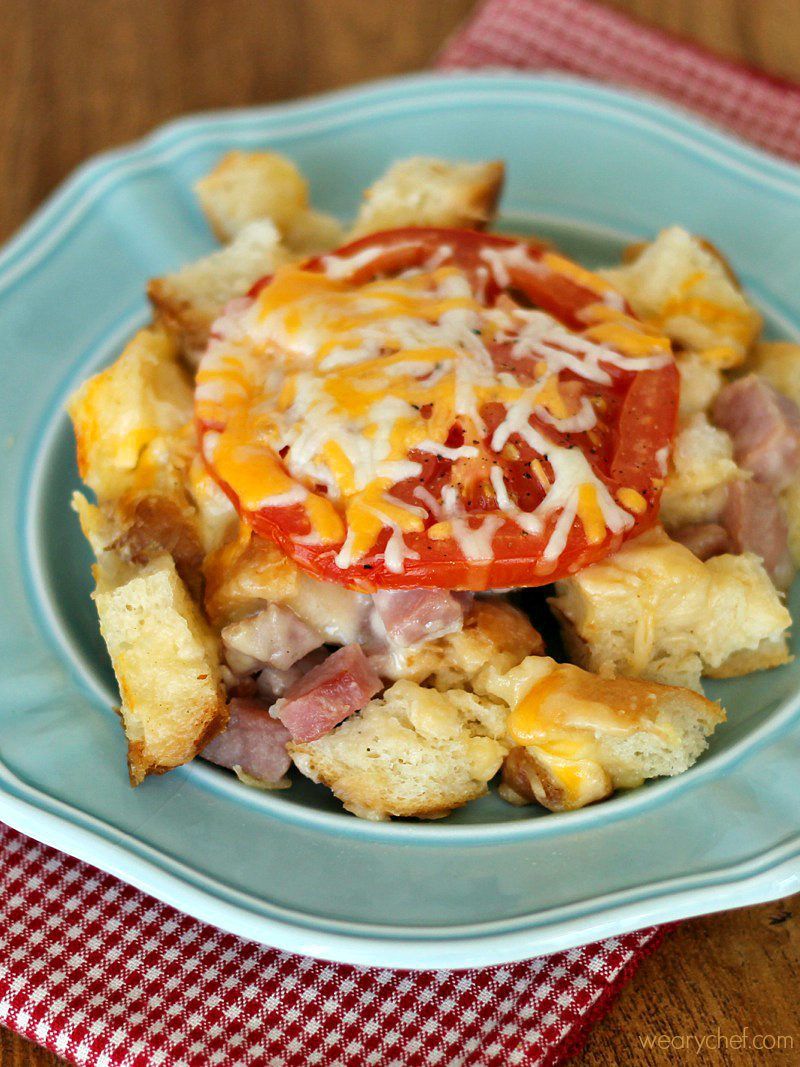 Enjoy the holiday, and I'll talk to you on Monday with a new easy recipe!