Get the taste of fajitas in this easy, one-pot chicken pasta recipe! You won't believe how quickly such a flavorful dinner can come together.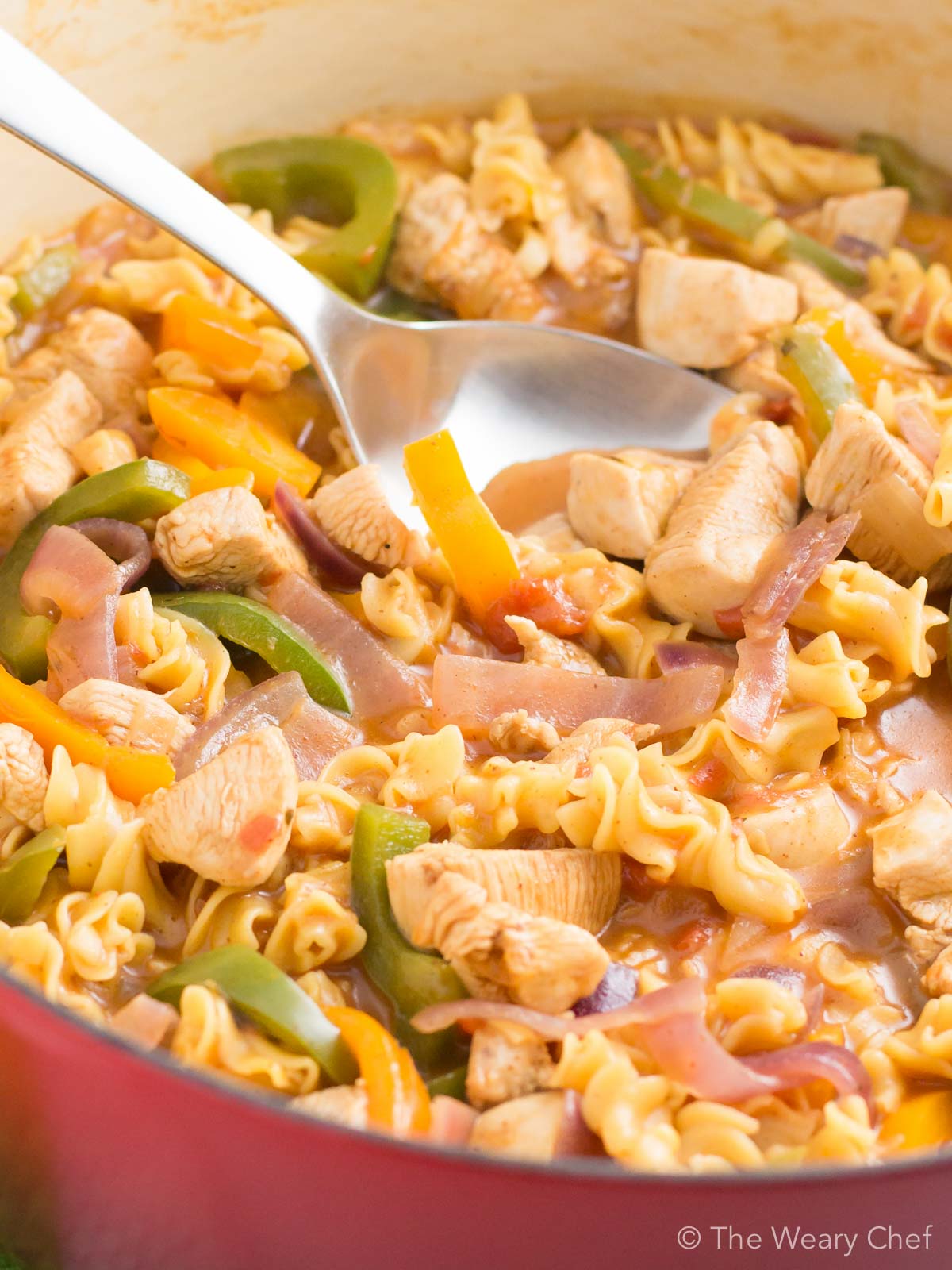 I'm so excited to show you this easy one-pot chicken pasta recipe! At least once a month, I worry that I am completely out of blog ideas. I'll think I've surely made every dinner I can think of, but then something new always comes to me. I was grateful for this fajita chicken pasta idea to come to me, not just so I would have a post for you today but because it was delicious! This one is a definite keeper and may rival Sausage Spinach Pasta as our new household favorite.
You seriously can't beat a dinner that's made all in one pot. What is dish duty like at your house? Do you take turns with other family members or always do the dishes? I mostly do the dishes throughout the day on weekdays, and my husband and I share on the weekends since we're both home. When it comes to dinner dishes though, that is his department every night. Aren't I lucky?? No matter how many dishes I use, he always takes care of them without complaint. I'm sure he appreciates the nights when only one pot is involved though.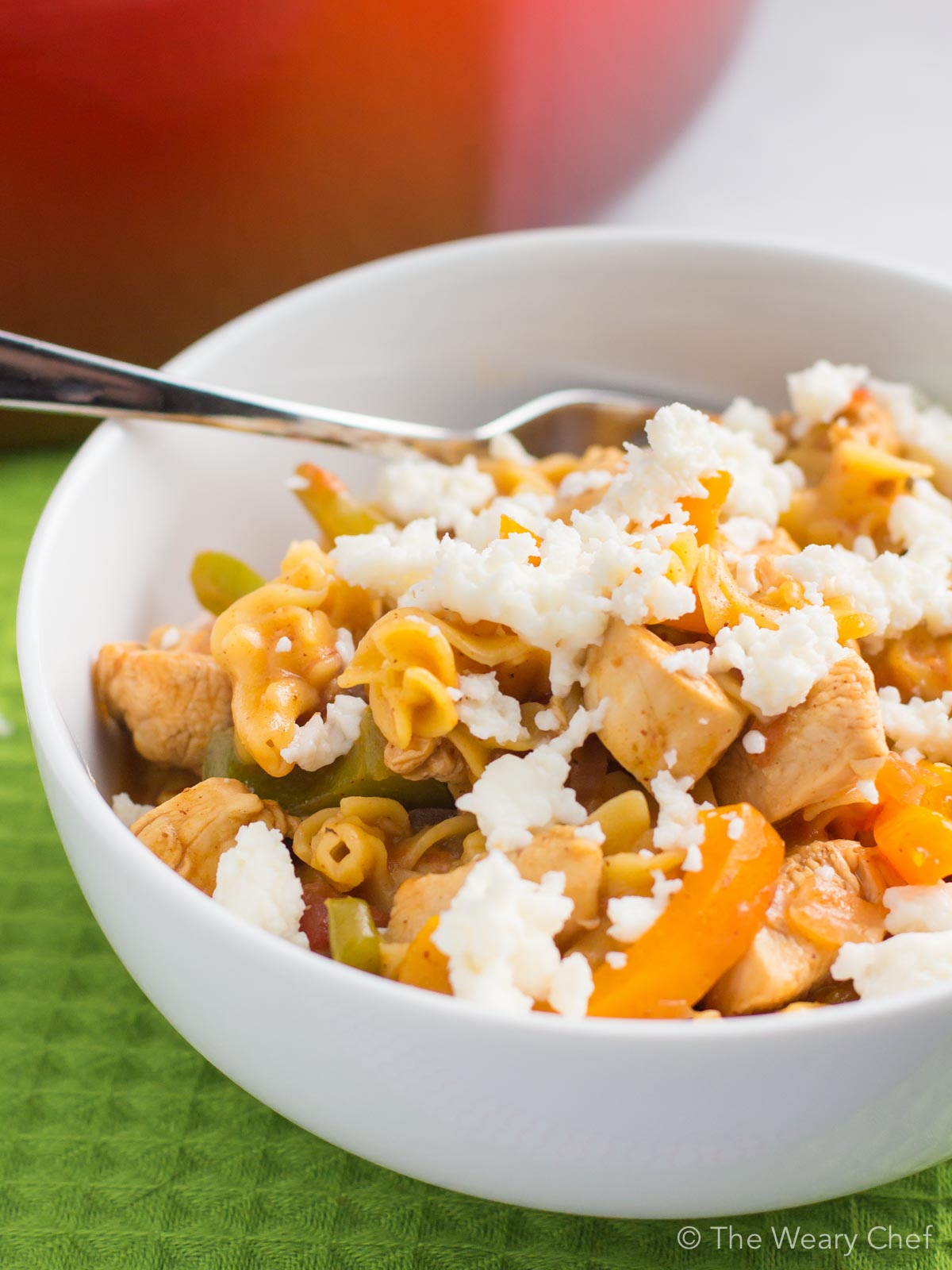 I didn't know that yesterday was national margarita day. How could I miss that one when margaritas are my favorite cocktails? Whether it's a holiday or not, a fresh margarita would definitely pair well with this easy pasta dinner. I'll have to be sure to stock up on limes the next time I make it so I don't miss out on that again.
Before I get to the recipe, I wanted to point out that I just added a Weary Friends Forum section here. I would LOVE for you to come over and get in on the discussion. I posted a few questions to get us started, but it's not that fun talking to myself. Come on over and talk to me!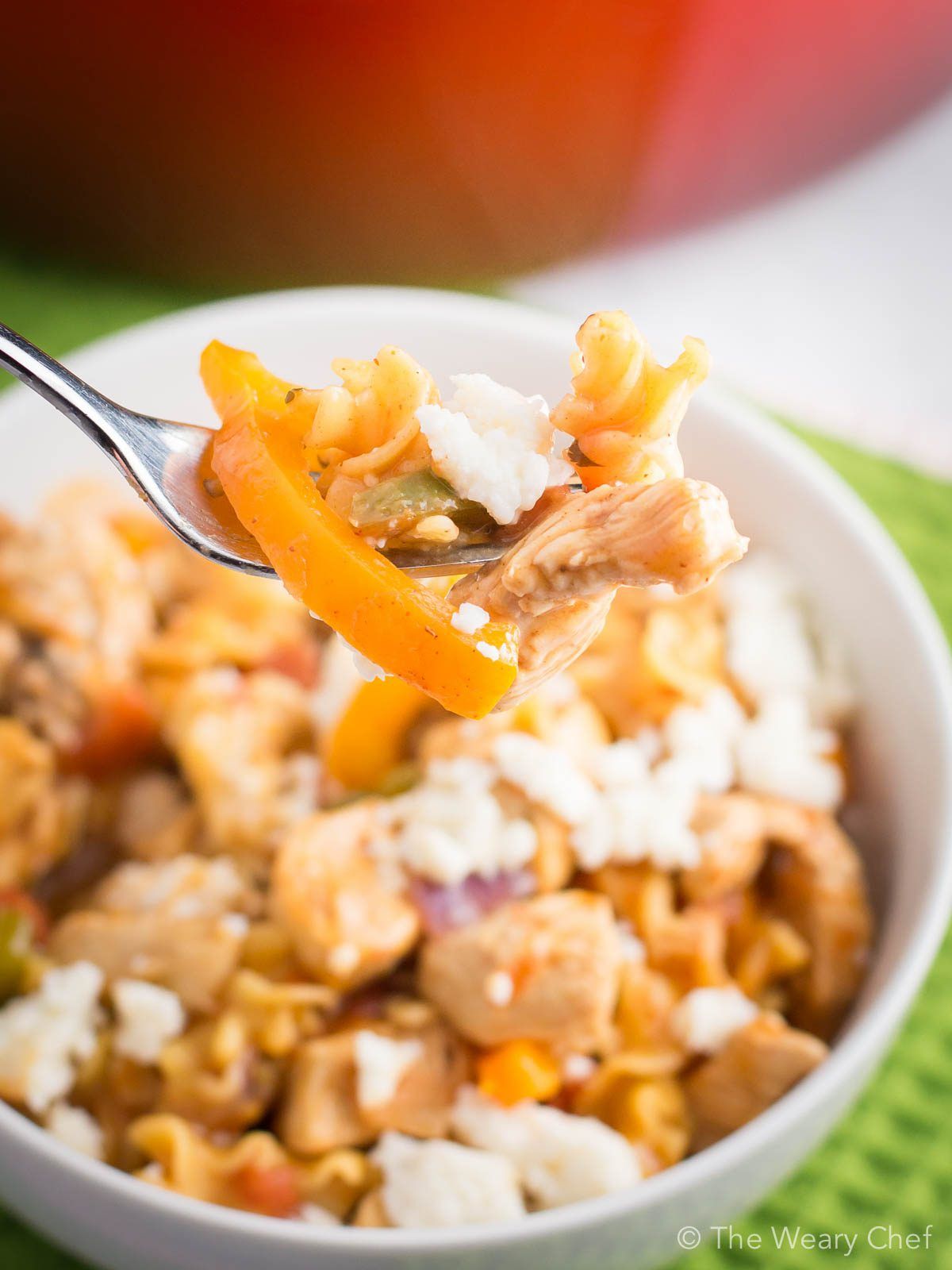 If you like Chicken Fajita Pasta, I think you'll also love these easy dinners: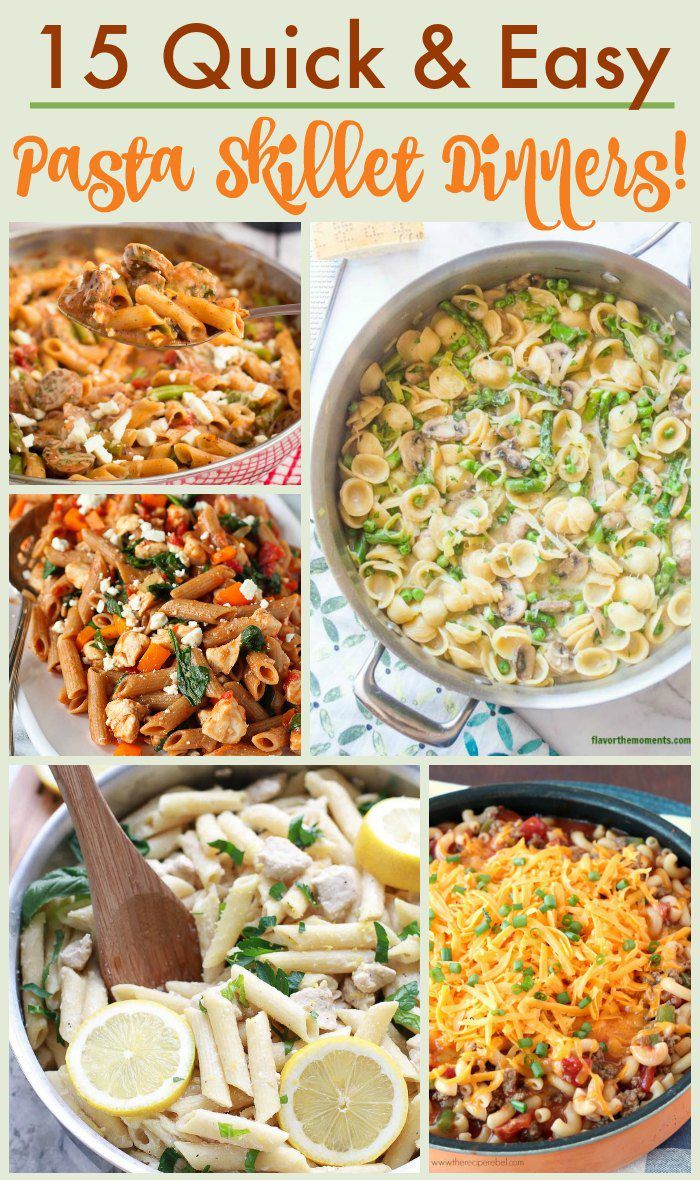 | | |
| --- | --- |
| | |
Heat oil a deep 12" skillet or dutch oven over medium-high heat. Add peppers, onion, chicken, chili powder, and salt. Stir fry for about 5 minutes, until chicken is cooked on the outside.

Stir in salsa, chicken broth, water, and pasta, and bring to a low boil. Continue cooking according to recommended cooking time on pasta. Stir at least every two minutes, scraping the bottom of the pan, to make sure pasta cooks evenly.

Crumble cheese over the top of individual servings. Enjoy!
The cheeses called for in this recipe are Mexican cheeses that can be found in most grocery stores. They are sold as white circles and are usually found in the dairy case near the shredded cheeses. If you can't find them near you, try shredded Mexican blend cheese instead.