Spice up your pizza night with these 15 delicious homemade pizza recipes! With toppings like Buffalo Chicken, Philly Cheesesteak, and even Macaroni and Cheese, you're sure to find a new favorite slice!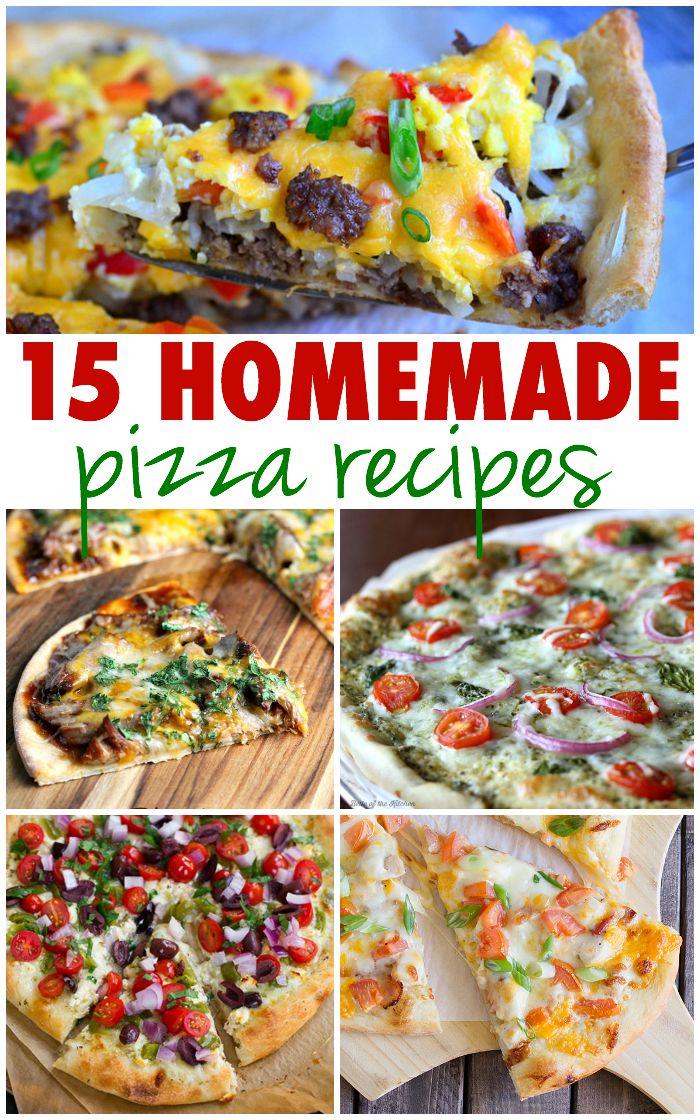 Hello again, Weary Chef readers! I'm Ashlyn from Belle of the Kitchen and I'm back today to share some fun and unique homemade pizza recipes with all of you!
Do you have a regular pizza night at your house? We definitely do, since pizza is my son's absolute favorite food. He would probably eat pizza for every meal of the day if I would let him! And while we certainly order our fair share of pizza delivery, I love making (and eating) homemade pizza even more.
What's so wonderful about pizza is that it can be as simple or as complex as you want! My kids usually like just plain cheese pizza, but my husband I enjoy experimenting with different flavor combinations. Most of the time we can get the kids to at least take a bite, so I'm really looking forward to trying all of the different ones I found for this roundup!
Just click the photos below to take you directly to the recipe!