Hold onto your hats, berry lovers: Today I'm bringing you 20 Strawberry Recipes that you are going to love!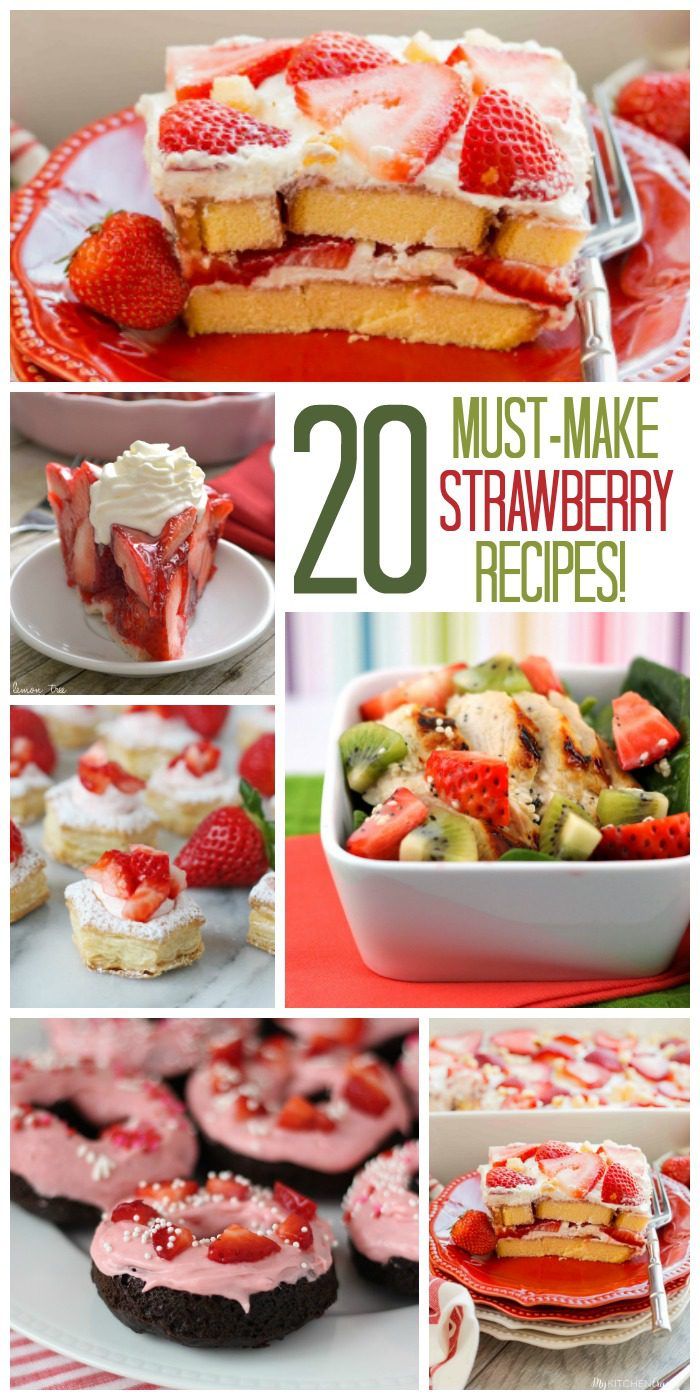 My mom was always a cherry lover and didn't much care for strawberries until she was pregnant me. Once I was invading her personal space, she couldn't get enough strawberries. That makes sense because I have always adored these luscious red berries, and I am very excited to see gorgeous strawberries at grocery stores and farmers' markets now that the weather is warm. As if eating fresh berries on their own isn't good enough, today I'm bringing you 20 strawberry recipes to give you tasty ideas all summer long! When strawberry season is over, don't fret. Most of these recipes could be made with frozen berries too!
There are so many delicious dishes here from so many talented bloggers. Whether you are in the mood for a refreshing drink, a healthy breakfast, a decadent dessert, or a sweet snack, you have come to the right place! Now let's get to the strawberry extravaganza!