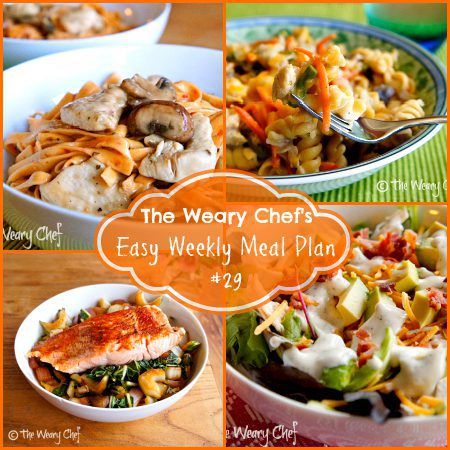 This week I'm bringing you a different kind of easy weekly meal plan. Instead of new recipes, allow me to introduce you to seven of my favorite recipes that haven't gotten enough love. These dinners are GOOD, y'all!  They have all been on past menus but need to be in the spotlight again.
As I mentioned on my Facebook page earlier this week, I haven't had much time to write with both boys home until school starts, but I'll make it up to you in two weeks with a dinner menu full of all new recipes!  Please bear with me and enjoy this collection of some of my favorites until then!
Don't miss out on any recipes, photos, or funny tidbits!
Follow me on:
Twitter, Facebook, Pinterest, Google+ or Bloglovin!
You can subscribe to posts by email too!

I'm looking forward to keeping in touch with you!