Buffalo Chicken Pasta, Rosemary Roast Beef, Lemon Couscous, and lots more!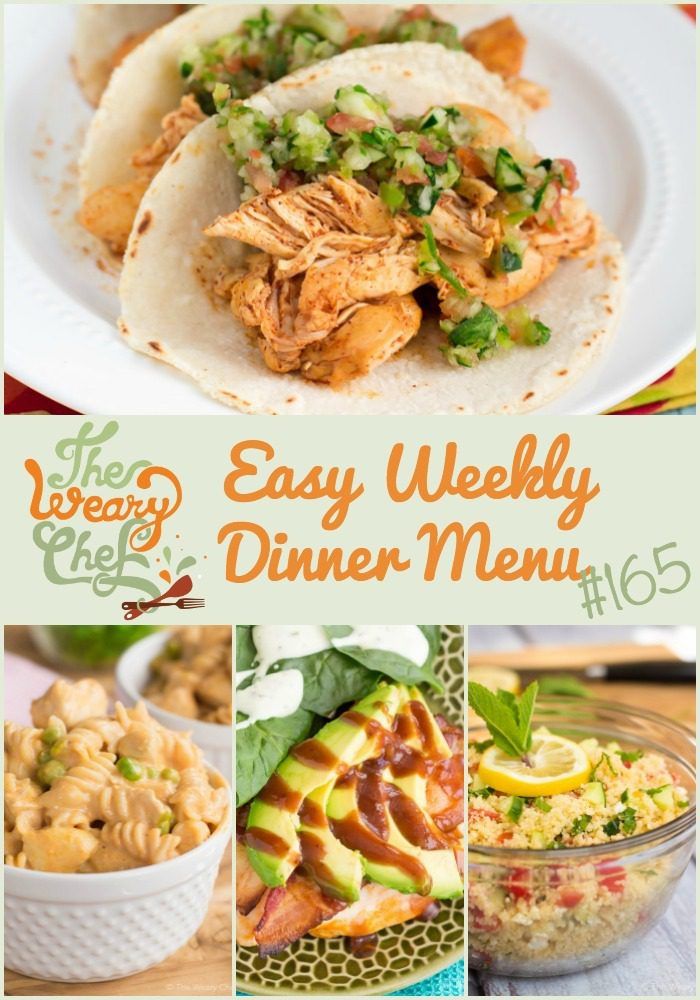 I have been finding so much chicken on sale lately. I can't pass up perfectly good organic chicken for 30% off or more! I always buy it when I find it and either put it in the freezer or think of a way to cook it that night since it has reached its sell-by date. Our freezer is overflowing right now, so you'll see a lot of chicken in this week's menu! The good thing about chicken is that you can do so many different things with it, so I don't even mind or notice if I eat it almost every night!
This week's menu also tries to use ingredients multiple times (besides chicken). Two recipes use buffalo wing sauce. Two use avocado. Two use mushrooms. You get the idea :) I hope this makes you grocery shopping at bit easier and more economical. Let's get to the recipes!
Next week's new dinner recipes will focus on pork, so look forward to that :) Have a great weekend!