Learn how to make this easy Batman Cake! Even if you have zero cake decorating skills (like me), you can wow everyone with this simple bat signal design.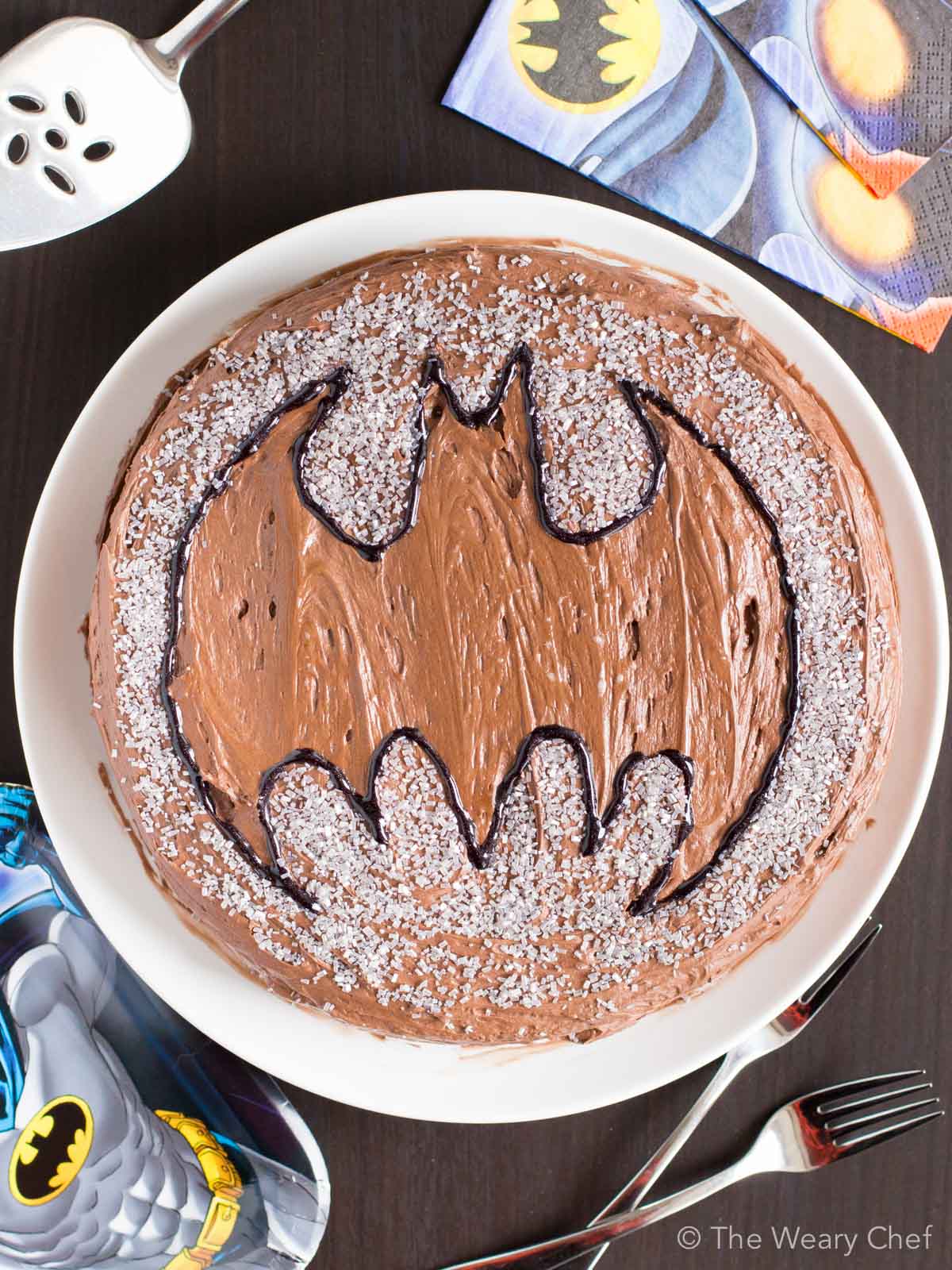 Birthday Boy and his Batman Cake
Can someone tell me how it's possible that my baby boy just turned five years old? I absolutely love this little dude and the funny, bright person he is becoming, but can we just slow it down? I'm 99% sure this is my last kid, and I don't want the cuteness to be over yet!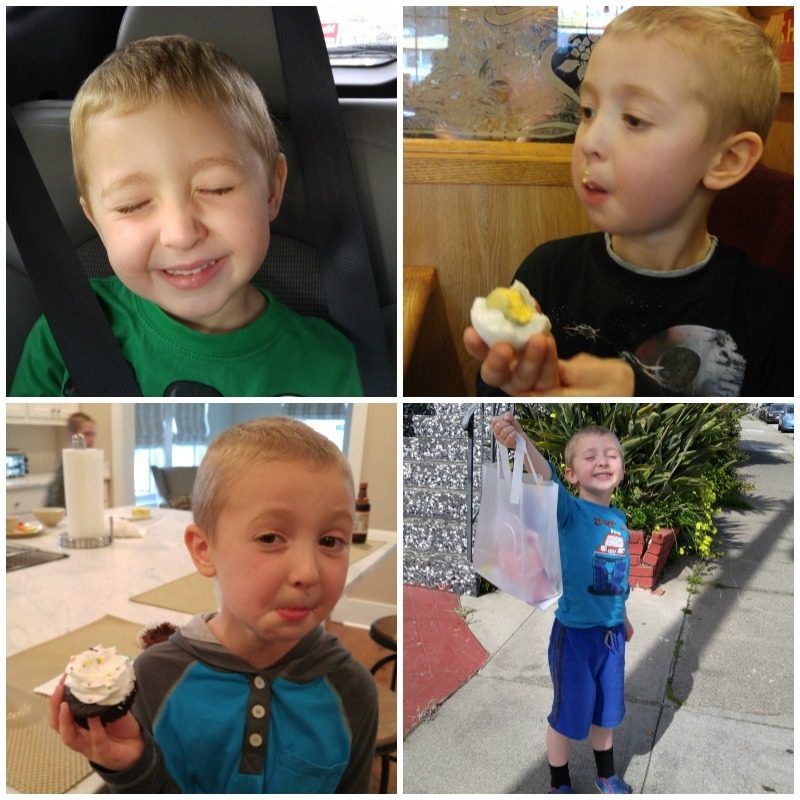 Last weekend we hosted a little birthday party for him at our house. Well, it seemed little on paper because he only invited five close friends. One kid's brother came, and then of course we had our own two kids, for a total of EIGHT BOYS in our house. At one time. They played, ate pizza, watched a movie, and then celebrated with this cute Batman birthday cake!
Batman Cake Tutorial with Images
I usually buy grocery store bakery cakes for my kids' parties because they like the character decorations, but the frosting is kinda gross and loaded with food coloring. Also, I can't eat wheat, so I can never have a piece! That's why I decided to make the cake this year with gluten-free cake mix. I love how it turned out, and I'm going to show you how easy it was to make.
Start By Frosting Your Cake
You'll need a chocolate frosted cake. You can use any cake and frosting you want, mix or from scratch. I made an 8″ layer cake, but you could also do this on a 13 x 9″ sheet cake if you prefer.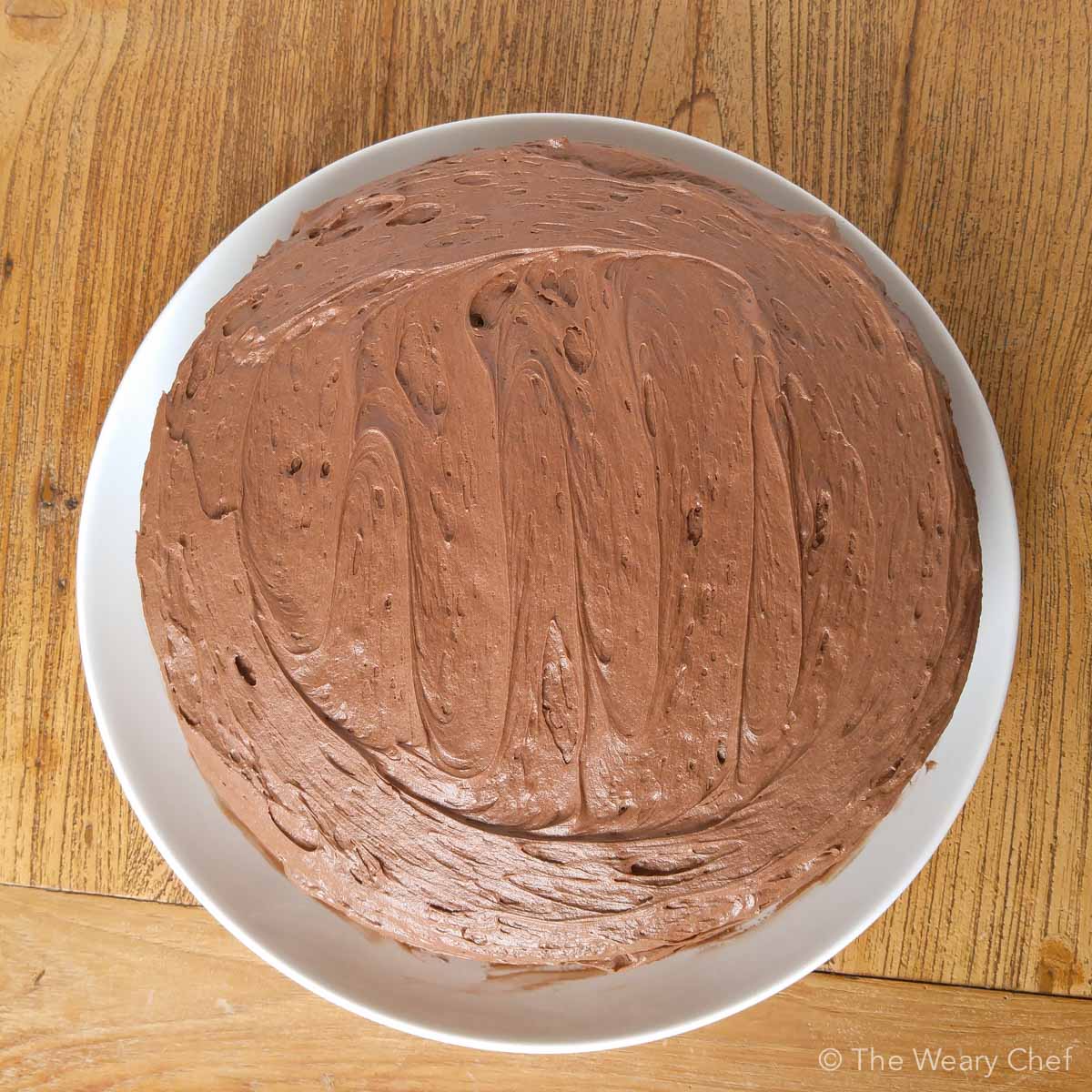 Now Make the Bat-Signal
I bought Batman plates and napkins for the party, and I cut out a bat signal from one of the plates. If you are fresh out of Batman plates, you can print a bat signal and use that to cut out the shape on a plain paper plate. (Or, if you can draw better than me, which wouldn't be hard, you can freehand draw it yourself!)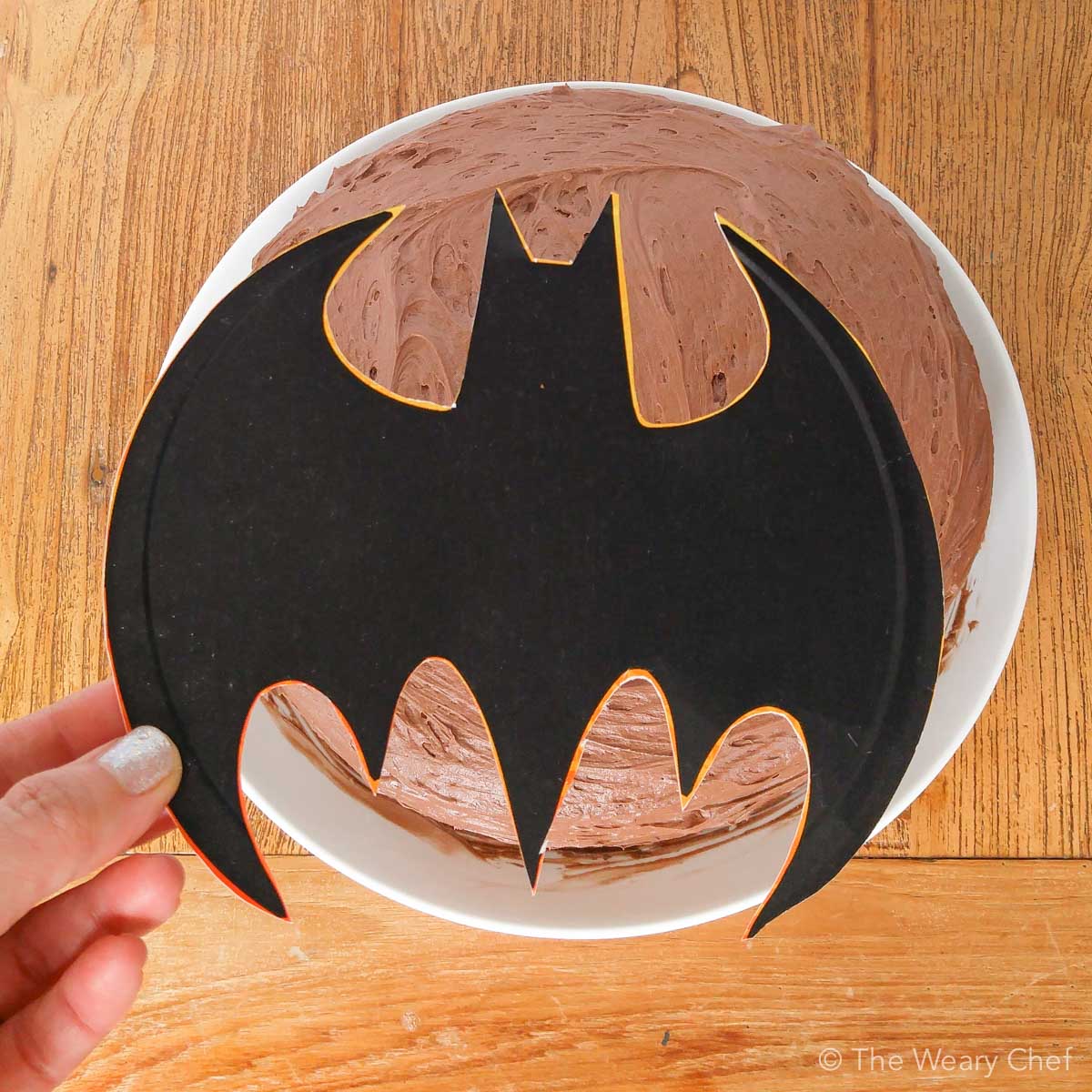 Once you have your shape cut out, spray one side lightly with cooking spray, and lay it centered on top of your frosted cake.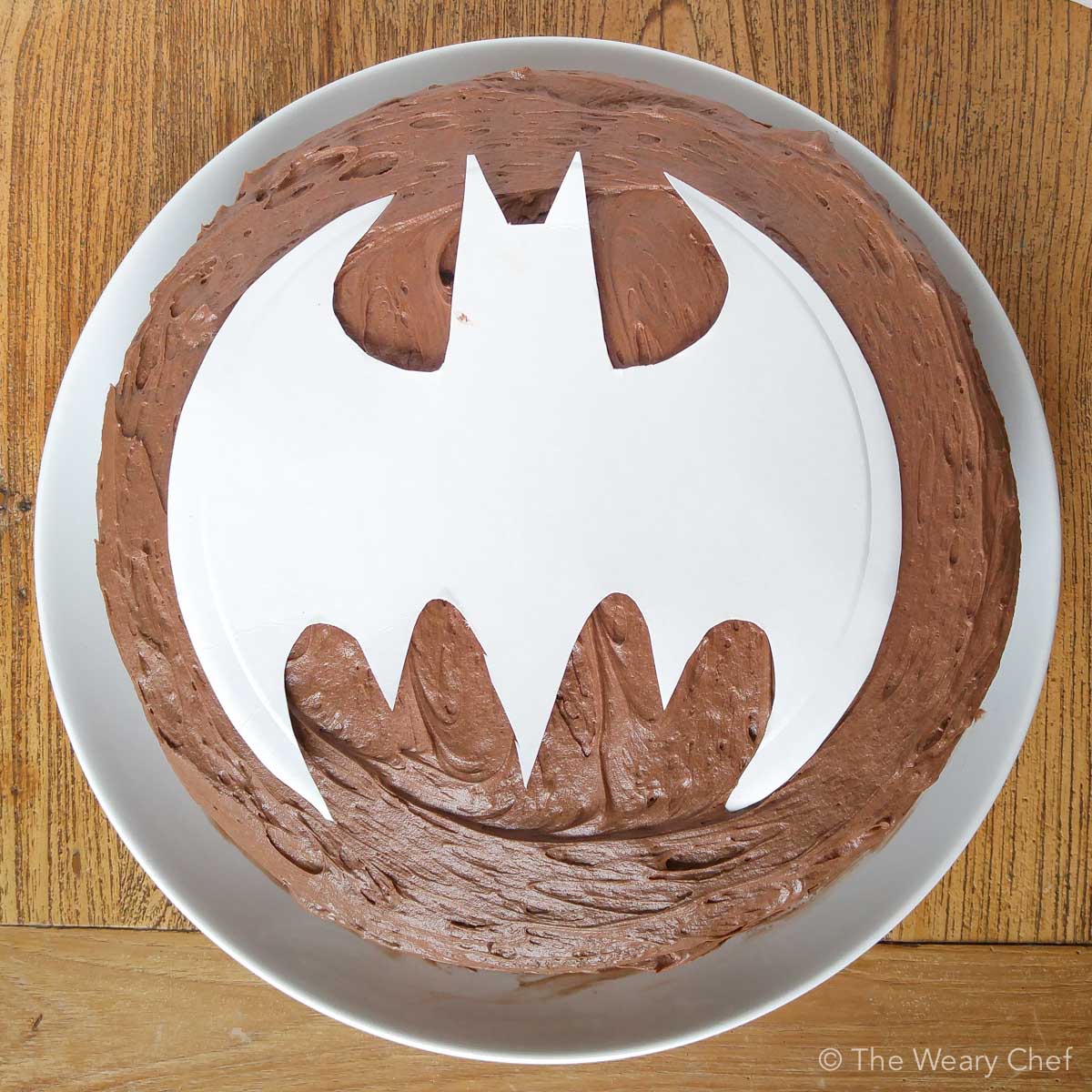 Press the edges into the frosting because you need to keep the sprinkles from going under the edges to get the shape you want. Now, sprinkle your desired colored sprinkles heavily all over the cake. Yellow would be a good choice, but I couldn't find yellow sprinkles. I think the silver made for a nice look too.
How to Remove the Bat Stencil from the Batman Cake
Now for the fun part! (Well, pouring sprinkles was pretty fun too…) You need to brush the sprinkles off the paper bat so they don't fall into the area you had covered when you remove your stencil.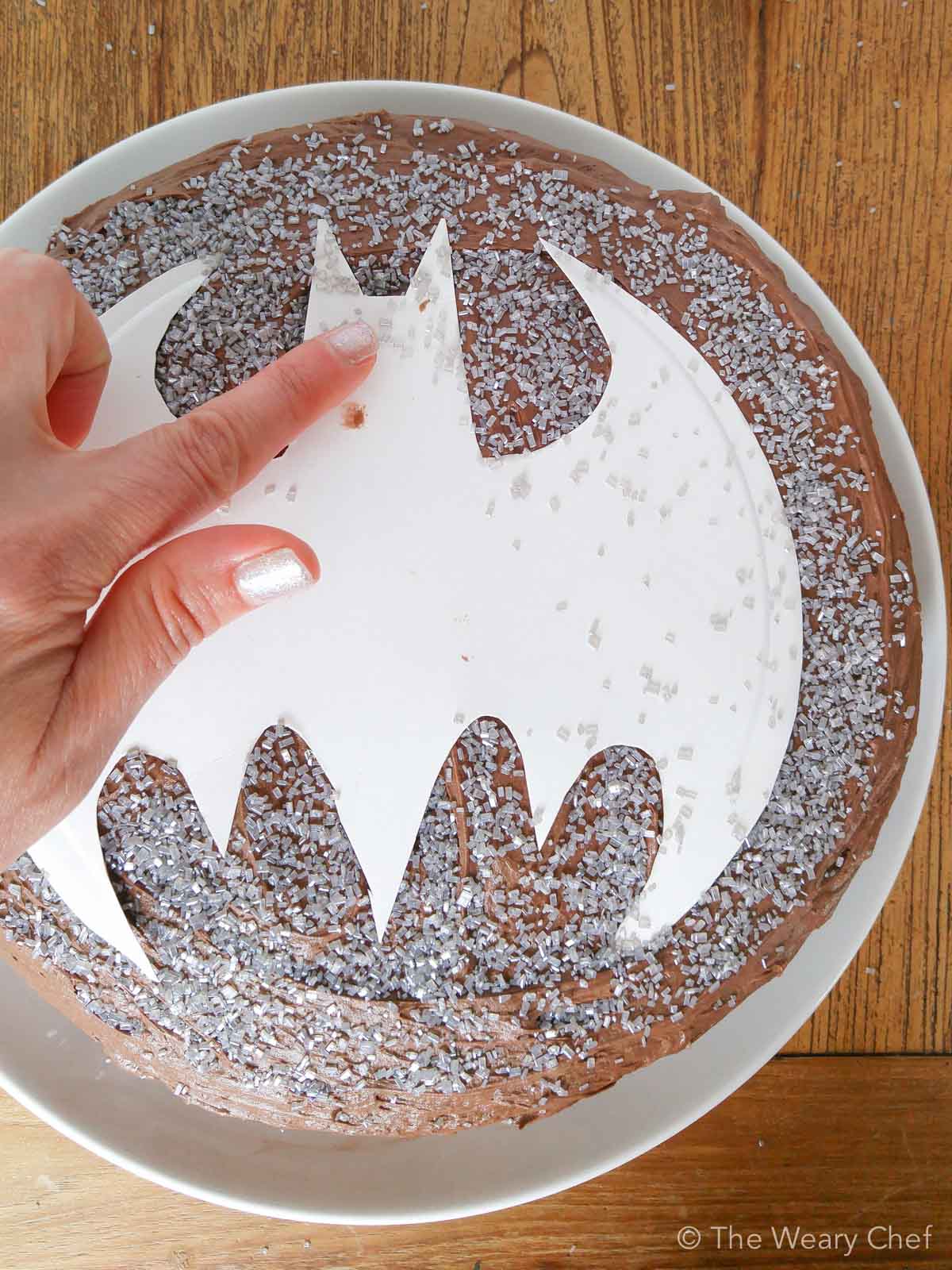 Now that you've got your sprinkles dusted off, grab an edge and carefully peel the bat straight off the cake.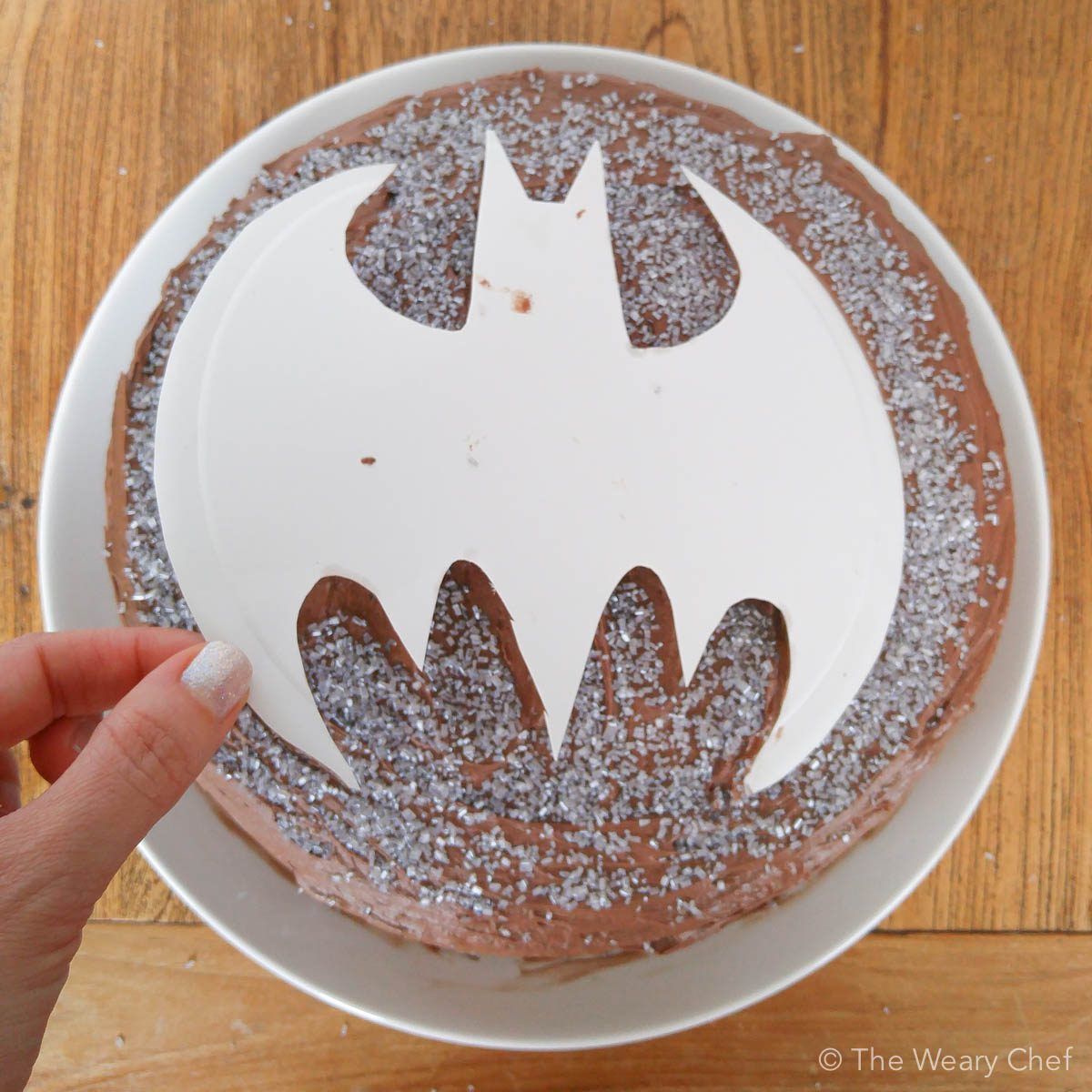 Finally, Outline the Design of your Batman Cake!
When I thought of this cake, I thought just the sprinkles would be enough to make a nice Batman birthday cake, but I was a little underwhelmed when I pulled off the paper. The chocolate icing I used wasn't super dark brown, and that just wasn't enough of a contrast between the sprinkles and the icing for the design to stand out.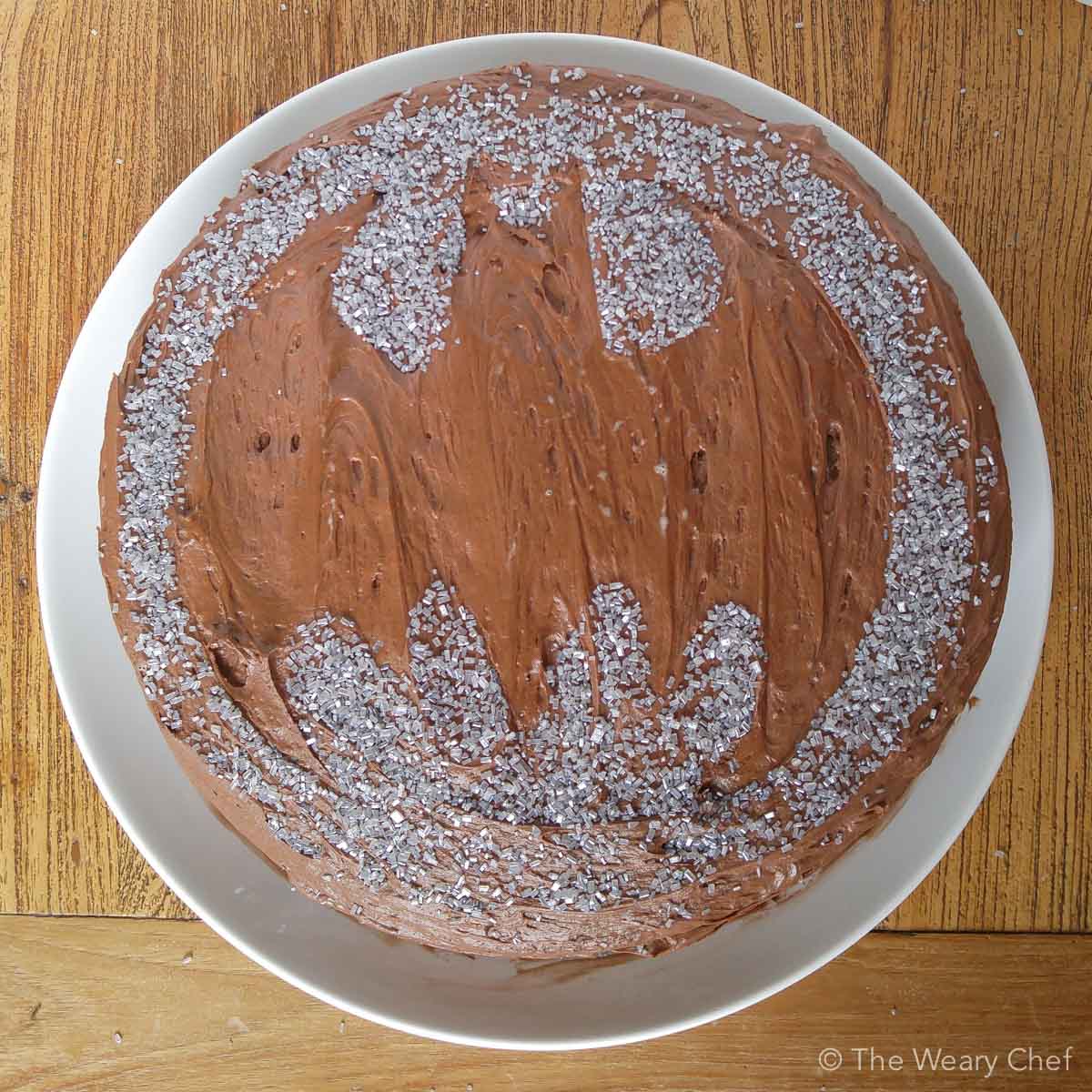 Luckily, I had some black sparkle gel icing in my pantry! I carefully outlined the bat signal shape with the icing, and then the design really popped!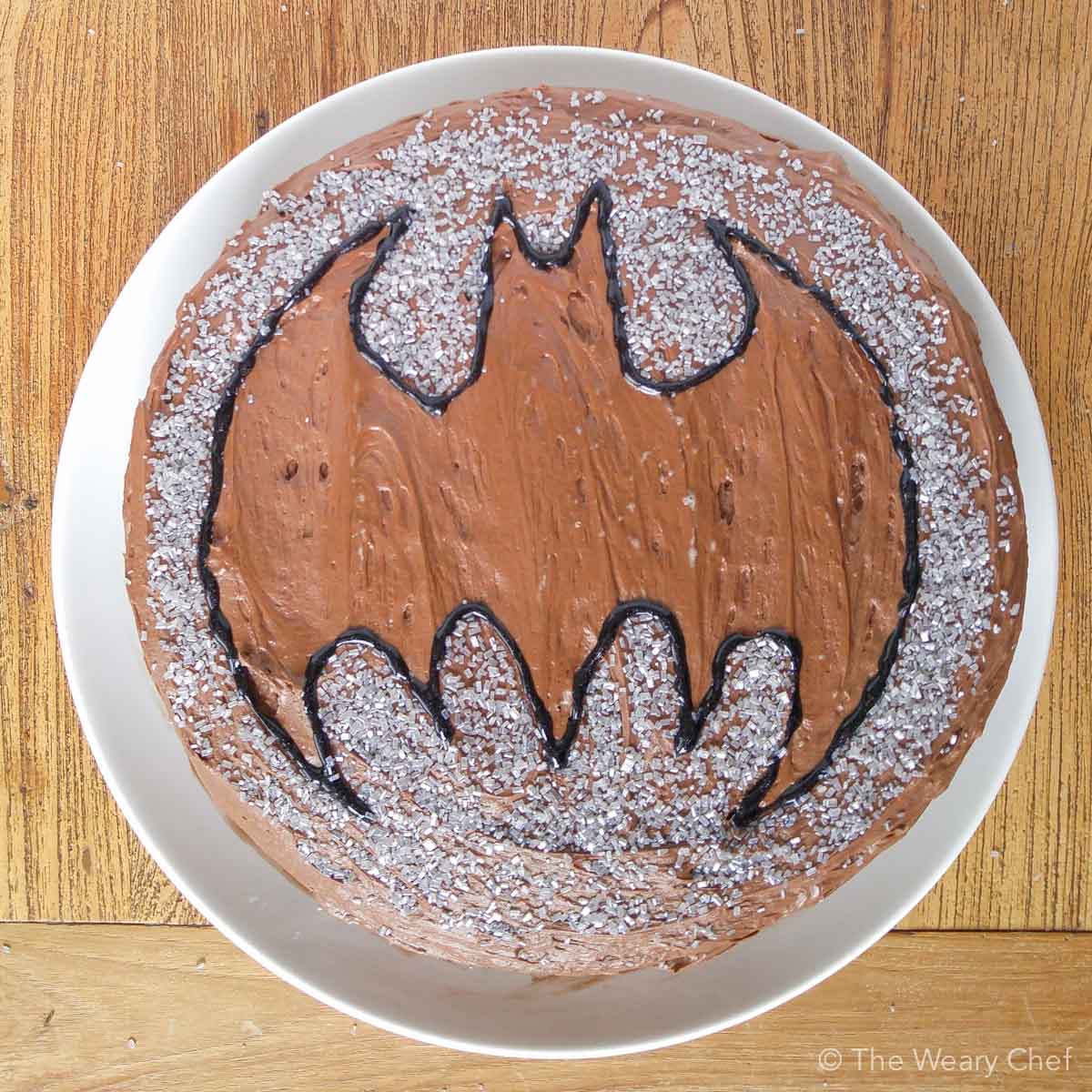 Happy Caking!
This was such a fun and easy birthday cake to make, and you could surely think of loads of ways you could change it up for any occasion! If you make this cake, please post a photo on Facebook or Instagram and tag @wearychef so I can see it!
Want another easy birthday party idea? Check out my DIY Hello Kitty party!