Put your leftover holiday candy to good use in this versatile, easy brownie recipe!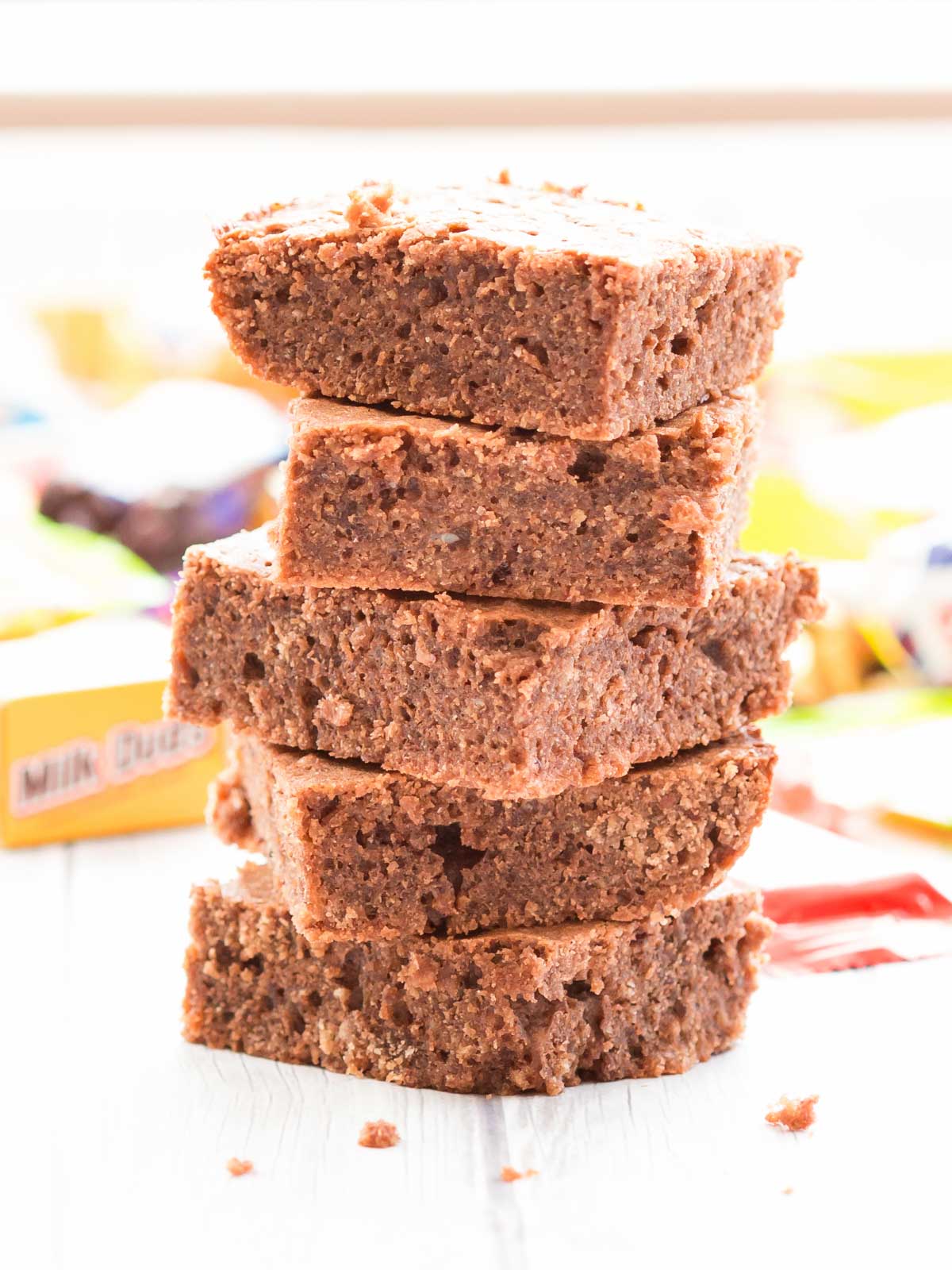 How was your Halloween? Did you go trick or treating or buy a bunch of candy to give out to trick or treaters? If you answered yes to either or both, I bet you have a bunch of candy lying around! I took our boys to probably 20 houses, which didn't seem like a lot, but they both have sacks FULL of candy. I also bought too much for the few kids who stopped at our house, so that means more candy. We shouldn't, can't, won't eat all this.
Halloween isn't the only time this happens. All of the candy holidays like Valentine's Day, Easter, and Christmas leave us with more candy than we know what to do with. Well, we used to not know what to do with it. Now we can make it into brownies! These brownies made with leftover candy are actually more like cookie bars thanks to butter. Mmm, delicious butter. The edge brownies have that crisp, buttery edge that you would expect in a cookie, but they have the soft, dense texture of a brownie.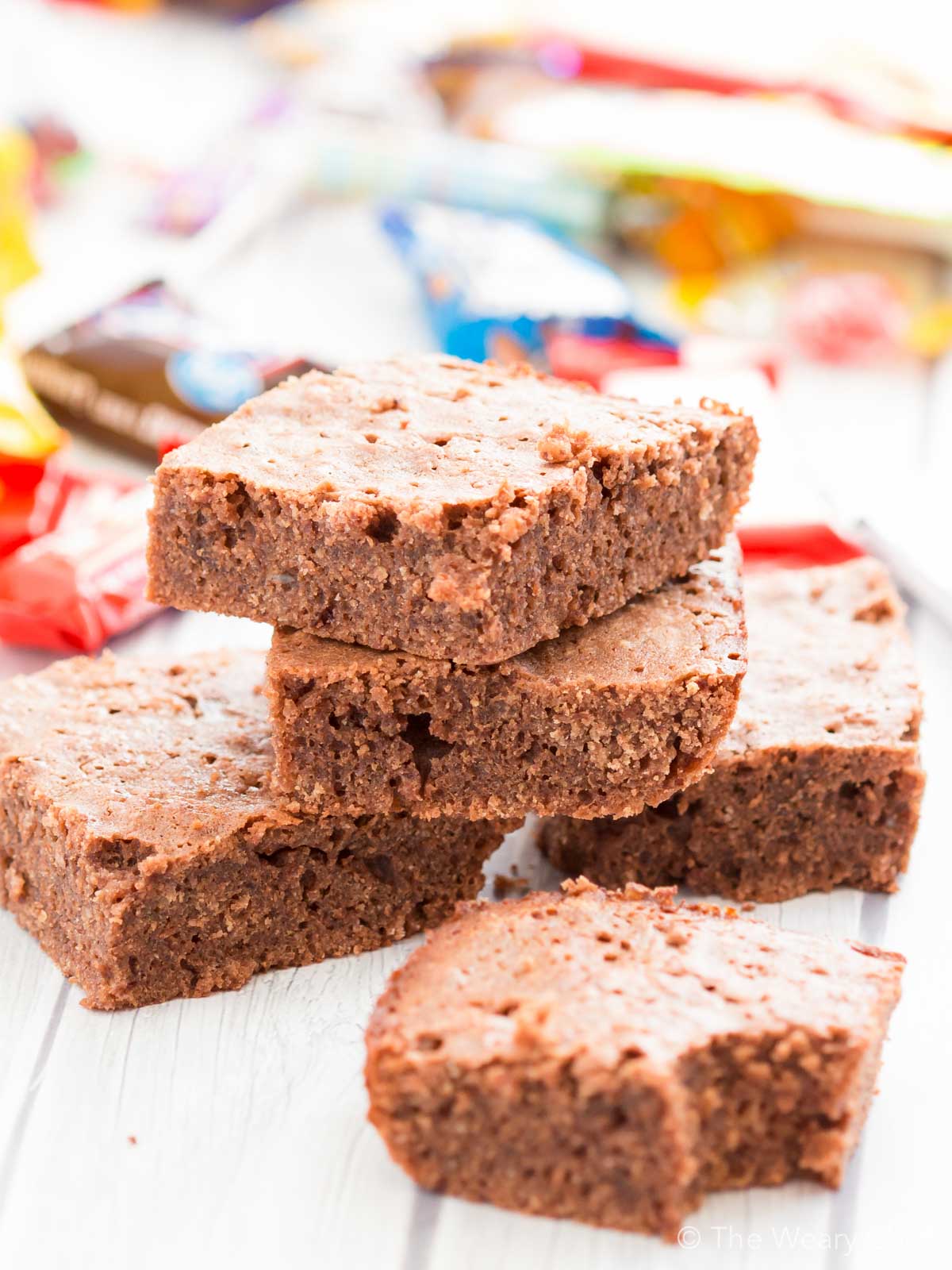 You don't have to add much sugar to these brownies because they are made with handfuls of sweetened chocolate bars. You can actually make them with no extra sugar at all, but the texture will be denser. (I made a note about it in the recipe.) As for the chocolate, I used Nestle Crunch and mini Hershey's bars. Since those are both milk chocolate, the color of the brownies is light. You could use any candy that is mostly chocolate like Mr. Goodbar, Krackle, or Hershey's Kisses. I wouldn't try it with something like Snickers or Three Musketeers that is just chocolate coated, although you could probably chop something like that and stir it into the batter. You could do that with M&M's too.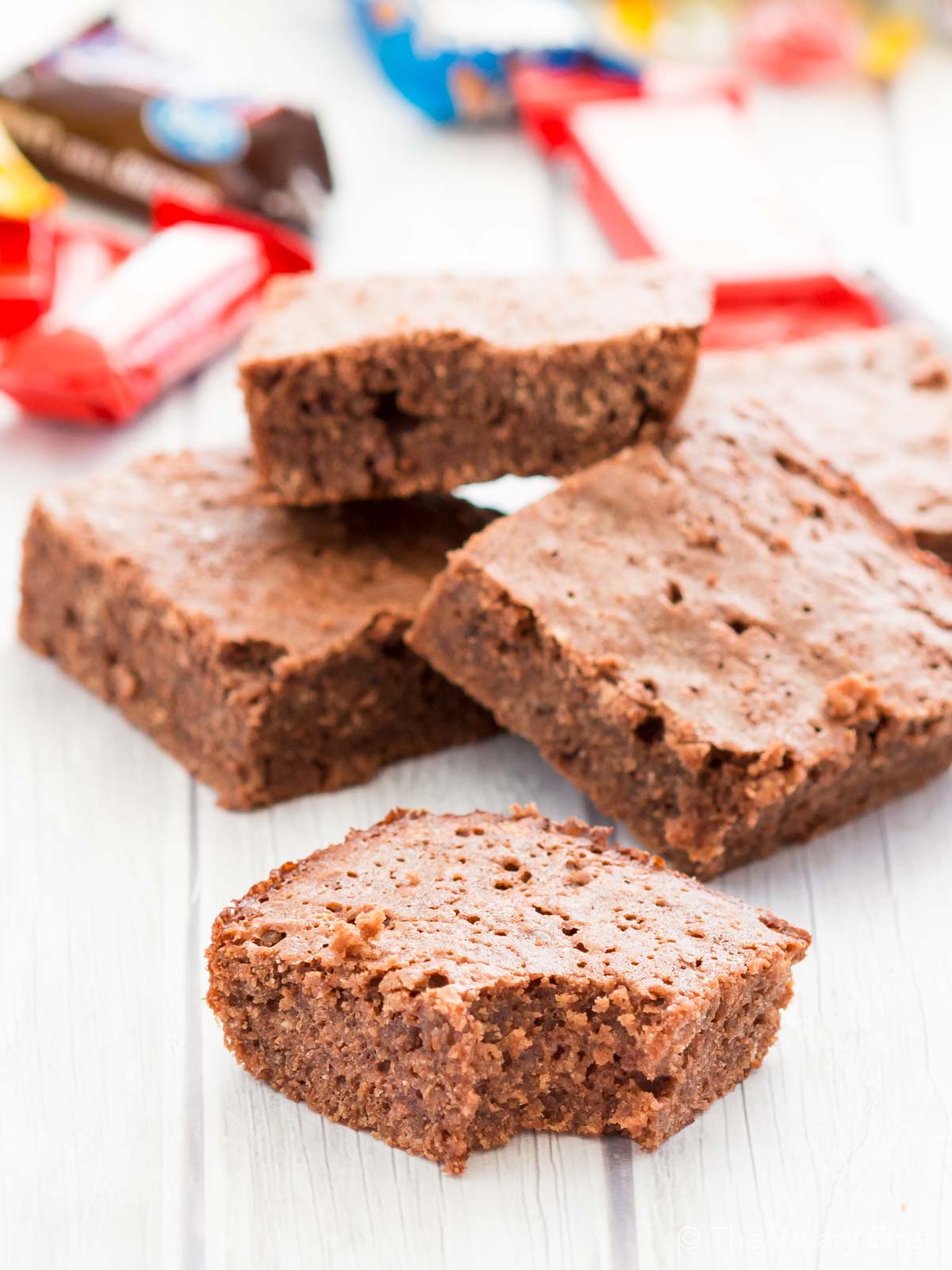 OK, now all this talk about different kinds of candy has made me want to go try a different version of these brownies. Or maybe I'll just go eat out of the kids' Halloween stash. Either way, I've gotta run… Enjoy your candy brownies!
Print
Leftover Candy Brownies
Put your leftover holiday candy to good use in this versatile, easy brownie recipe!
Total Time:

40 minutes

Yield:

1

2

1

x
Instructions
Preheat oven to 350 degrees F. Spray an 8″ square pan with cooking spray and set aside.

Break chocolate bars into smaller pieces, and place in a large, microwave-safe bowl with the butter. Heat in microwave for 30 seconds. Stir well. Heat another 30 seconds, and stir until all chocolate is melted. (This will take about a minute of stirring.)

Stir in vanilla, and sugar if you would like sweeter brownies. Add one egg and quickly stir it in vigorously to make sure it doesn't get too hot and start to cook. Next, stir in remaining two eggs.

Stir in flour until completely smooth. Pour batter into prepared pan, and bake in preheated oven for 30 minutes. Cool slightly before cutting and serving.
Notes
If you leave out the sugar, your brownies will be more dense and less sweet. I prefer to cut sugar where I can, but you might want to add it for a more traditional texture.
Author:

Prep Time:

10

Cook Time:

30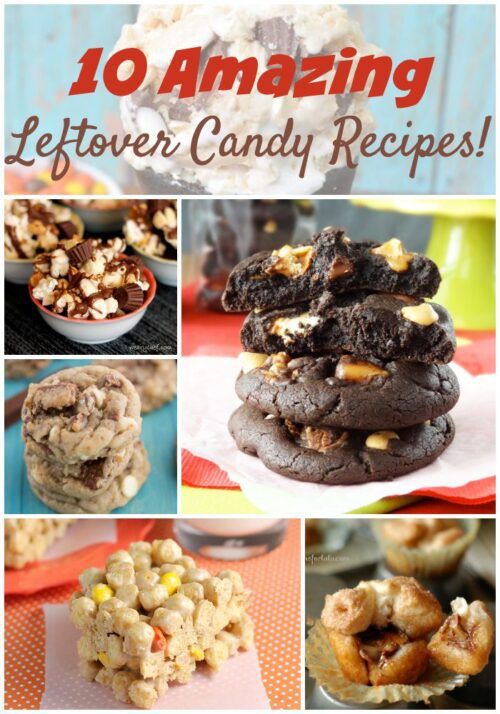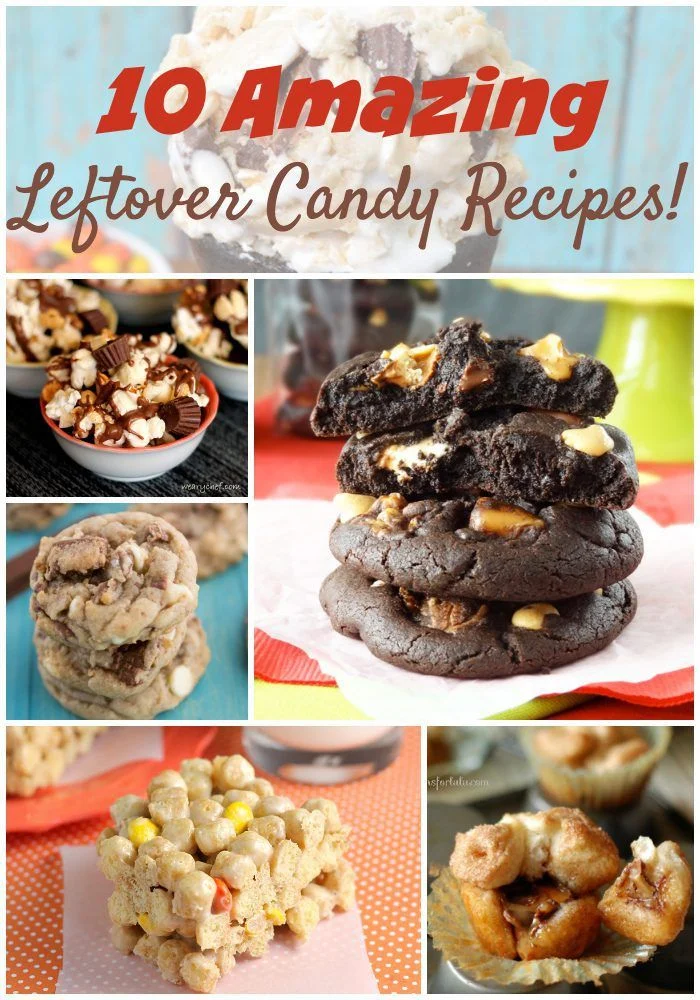 I have more ideas for leftover candy! Look!