This easy, fresh Dill Dip is so perfect that you can skip buying store bought dips. You might not be able to get your kids to eat their veggies without it!
Hi! This is Amy from Little Dairy on the Prairie. Are you ready for a great veggie dip recipe?
On our farm, my garden is exploding with all kinds of fresh veggies: Carrots, zucchini, cucumbers, tomatoes, peppers, and more!
I think everyone can admit that veggies are better straight from the garden, and I think we can also admit they are better when they are dunked in some kind of dip! Dill Dip is a game changer when it comes to serving all that fresh produce.
My youngest loves to be in the garden with me… Well, maybe he loves to be in the garden without me even more! He wanders in from the farm several times a day and grabs a little snack. He claims carrots taste better with dirt still on them and doesn't even bother washing them off in the hose first. He's pretty healthy so maybe he's onto something!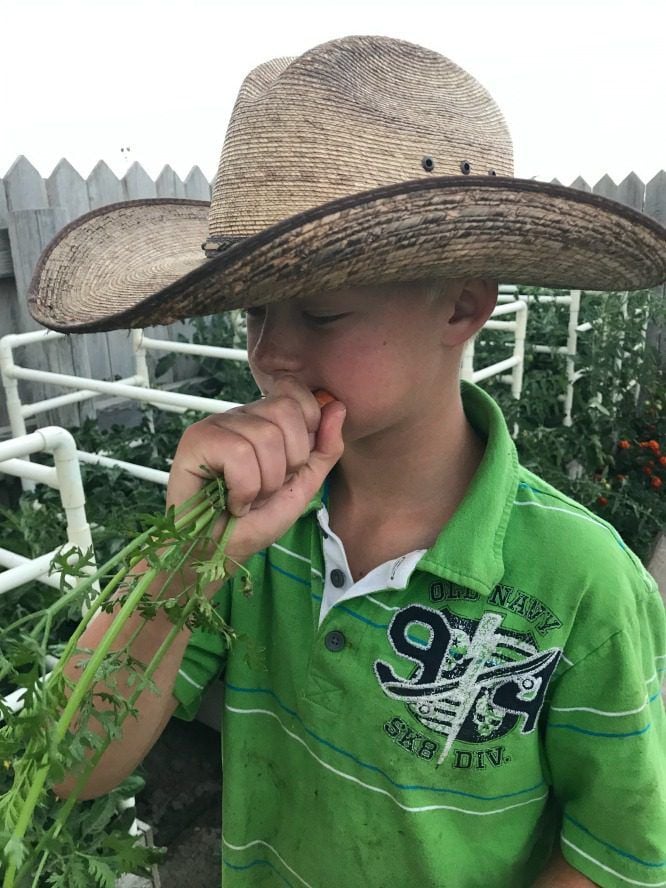 The only thing better than eating fresh vegetables right out of the ground is dipping them in this easy Dill Dip. It's made right in the blender — That's how easy it is! The hardest part of making it is letting it sit in the fridge for a few hours while you wait for all the flavors to marry one another.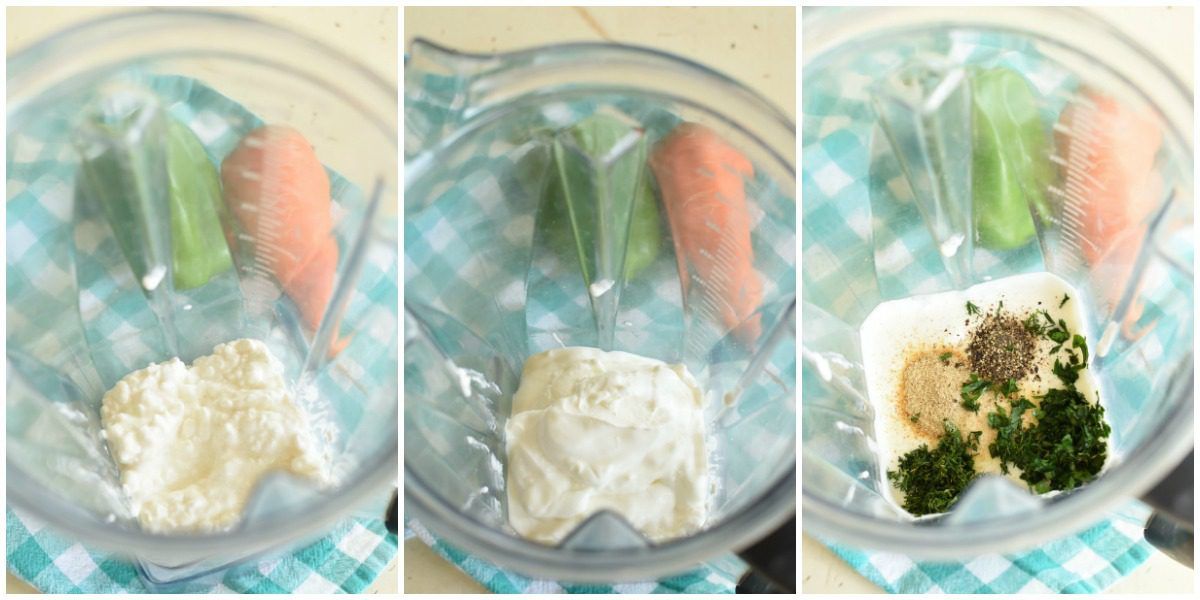 How to Make Dill Dip
Add cottage cheese (or Greek yogurt if you'd rather) to a blender.
Add sour cream to blender (I used light), and blend.
Next add seasonings: Parsley, fresh dill weed, seasoned salt, pepper, onion powder, and a little tabasco sauce. I also added a little lemon juice.
Blend everything together. Pour dip in a jar or container and let it hang out in the fridge for a couple hours. The waiting is the hardest part of making this recipe!
Of course Dill Dip can be served with veggies or on salad, but it's also out of this world served with potato chips! Really, I can't wait for you to try that! It's another one of those little addictions that might not allow you to eat potato chips by themselves again.
This dip is awesome on top of baked potatoes too. I'm sure you'll agree that everything is better with fresh dill dip!
| | |
| --- | --- |
| | |
Add cottage cheese and sour cream to blender. Blend until smooth.

Add remaining ingredients and blend until combined.

Pour into a jar, or container, and refrigerate for at least 2 hours.

Serve with veggies, potato chips, or over salad or baked potatoes.
Here are some other irresistible dips not to be missed!