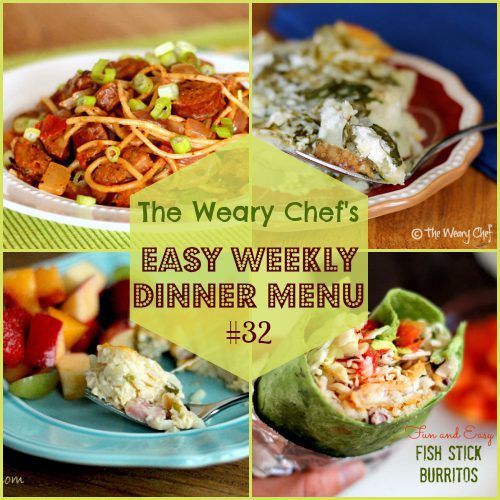 It's Saturday, and that means a new easy weekly dinner menu for you! This week I unintentionally made two different breakfast kind of dinners, but they taste quite different and are both always welcome on my table. Let's dig in!
Don't miss out on any recipes, photos, or funny tidbits!
Follow me on:
Twitter, Facebook, Pinterest, Google+ or Bloglovin!
You can subscribe to posts by email too!

I'm looking forward to keeping in touch with you!