This week's easy weekly dinner menu features main dish green bean casserole, gnocchi in tomato cream sauce, Philly cheese steak pizza, and lots more!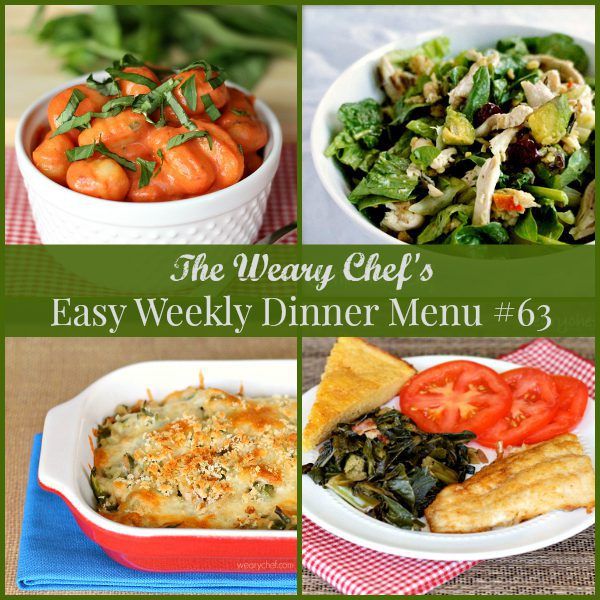 Hi there! I have been away visiting family this week, and now I need a vacation! Flying and staying in three different places with two little boys is tiring even though everything went smoothly. It was great to see our family and be back in the south for a while though, and boy did we eat well! I had sweet tea, fried okra, and fresh gulf seafood every chance I got. Next week's menu might be full of salads as I try to make up for all that fried food and other treats.
This week's menu is a variety pack, and I did get two new recipes ready for you, the gnocchi and green bean casserole. I think you will love them both, and there are lots of good old favorites mixed in as well. Enjoy your week of easy dinners!