I feel like a list of Quick Breakfast Ideas is the kind of roundup you'd typically see at back-to-school time. "School's in session, so let's talk about making busy mornings easier!" Let me tell you something. I have infinitely more enthusiasm for getting kids ready for school at the beginning of the year than I do at the end. This Buzzfeed list sums up that feeling so perfectly, and I urge you to click over and look at it. It's seriously one of my favorite things ever. So funny!
10 Quick Breakfast Ideas You Can Make Before Your Morning Coffee
I'm wrapping up my second year as PTA VP, and I am so. over. it. I am beyond burned out on anything related to PTA and don't talk to me about how I feel about making lunches every morning. Granted, I still end up packing lunches all summer because my kids go to a lot of day camps, but my point is that I'm dragging in the mornings by this point of the school year. What used to be a plate of bacon, eggs, toast, and fruit (possibly arranged in some sort of happy face) on school day mornings has turned into a bowl of cereal almost every day.
Do you feel the same about making breakfast for the kids every day? Or are you a busy professional who needs a quick breakfast before running out the door for work? Whatever the reason, I think it's always handy to have some go-to options for breakfast that take very little time or brainpower but are more exciting than cold cereal. That's why I'm bringing you these quick breakfast ideas to make your mornings easier (and more delicious)!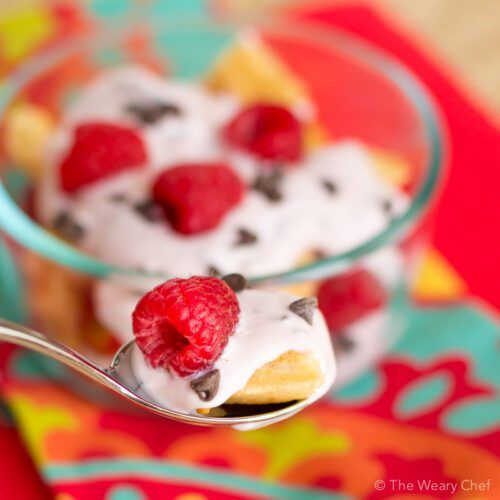 Quick Breakfast Trifle with Waffles, Yogurt, and Berries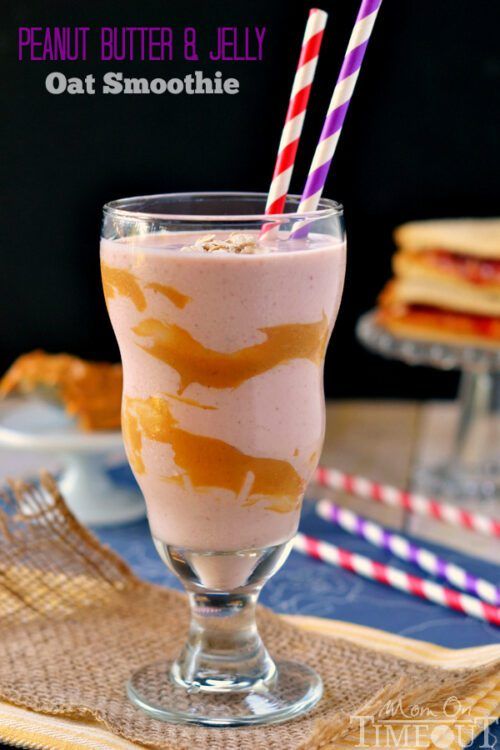 Peanut Butter Jelly Smoothie by Mom on Timeout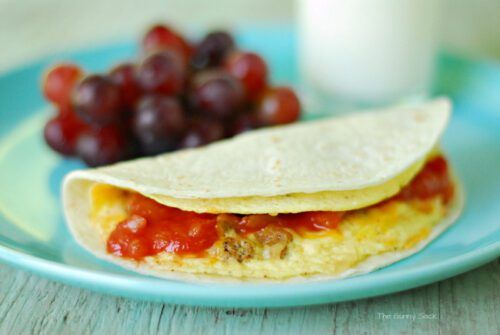 Microwave Breakfast Tacos by The Gunny Sack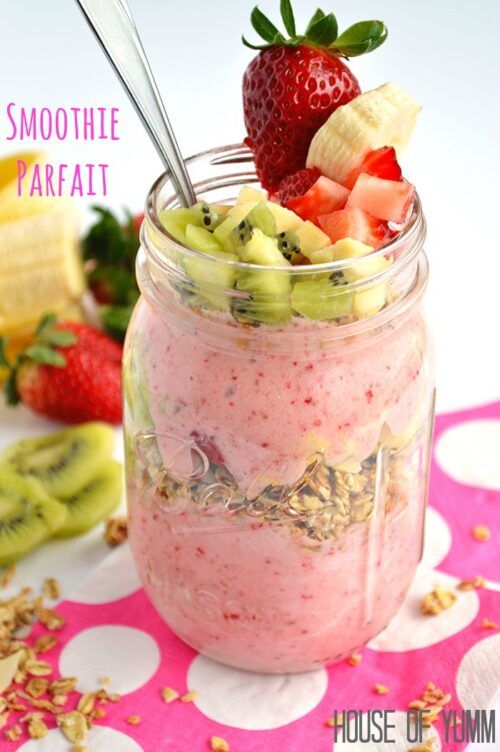 Smoothie Parfait by House of Yumm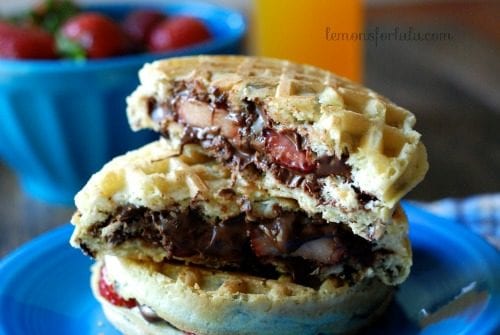 Nutella Strawberry Waffle Sandwiches by Lemons for Lulu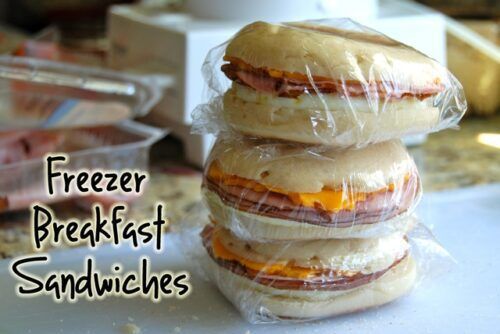 Freezer Breakfast Sandwiches by Flying on Jess Fuel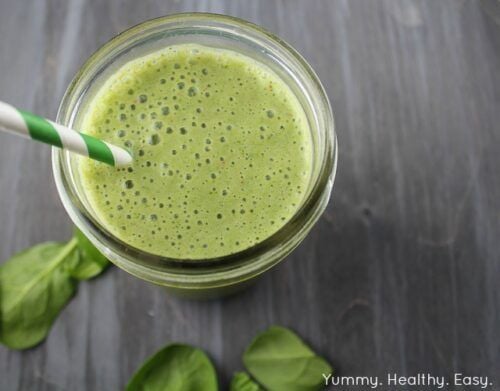 Healthy Green Smoothie (that kids like!) by Yummy Healthy Easy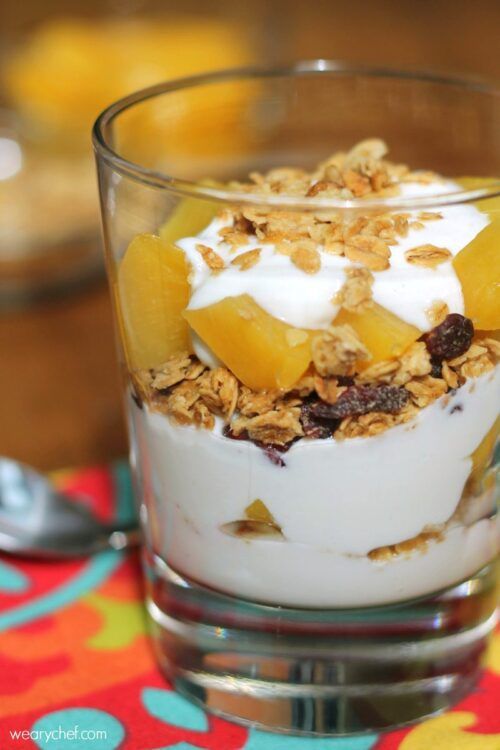 Peaches and Creamy Yogurt Parfait
If you want to make your breakfast ahead of time, why not try some of these recipes?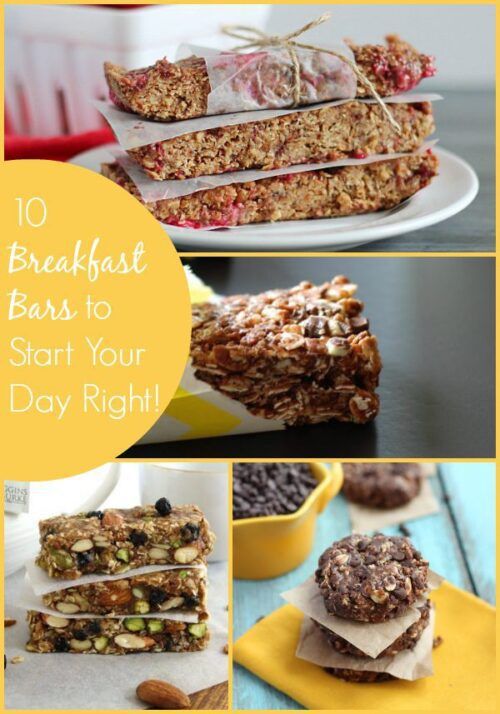 10 Easy Breakfast Bars to Start Your Day Right!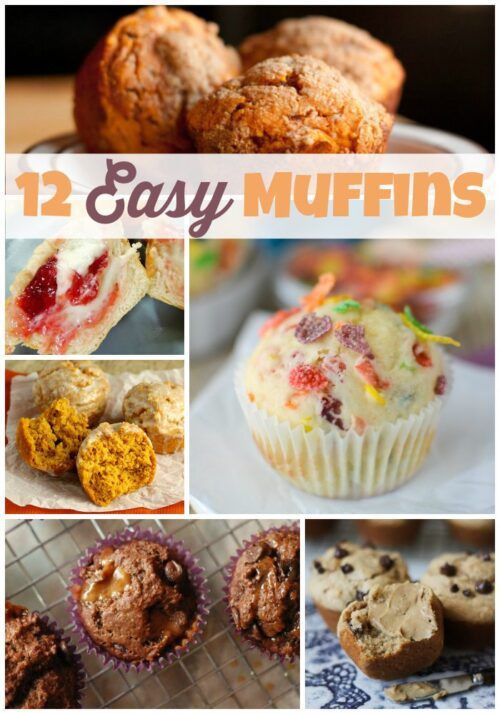 12 Easy Muffins – You will love these quick and easy breakfast recipes!