This week's dinner menu features old favorites and two recipe revamps: Layered Pasta Casserole and Spicy Rice Noodles!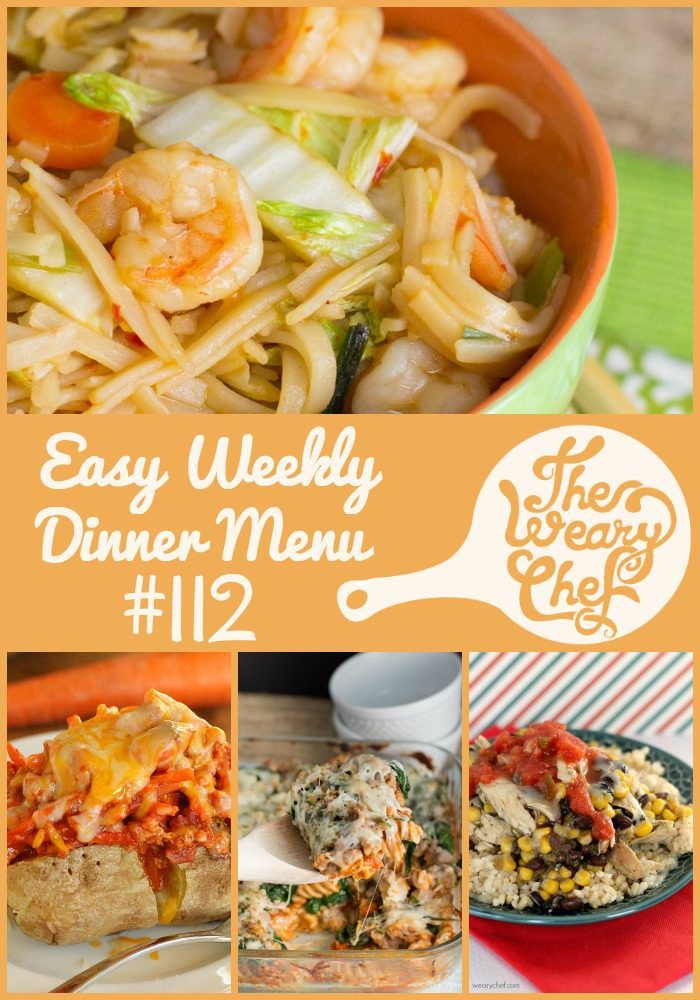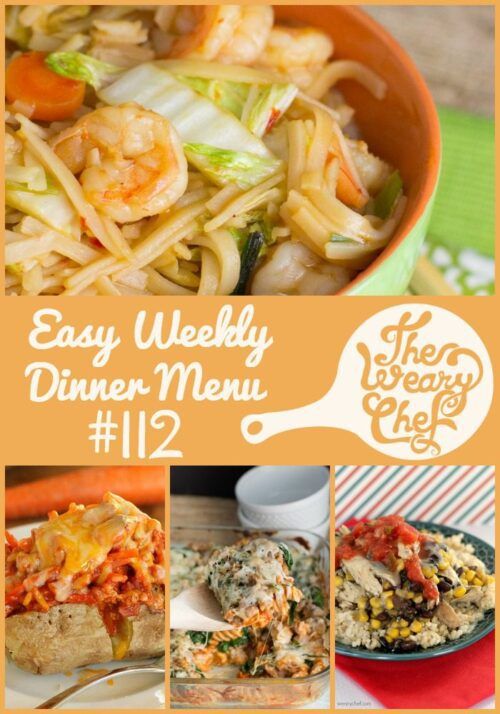 Hi! It's Friday the 13th today. Didn't we just have one of these last month? I'm not particularly superstitious, so that's fine by me. Do you care much about Friday the 13th, broken mirrors, black cats and ladders, or that sort of thing?
Ooh, I have something to tell you that is 100% random. Yesterday when I was reading the news about the heartbreaking situation in Ferguson, I saw an ad about something much happier. Have you heard that there is a Marvel Universe Live SHOW? If not, let me sum it up for you as Disney on Ice for boys (and nerdy girls like me). I found out about it just in time because it's coming to our area next weekend. Needless to say we are going! I just need to spend 3-4 hours agonizing and price checking seats because that's how I operate.
We're keeping this a secret from our boys until the morning of, not because we are fun parents but because we can't deal with the anticipation. If we let this cat out of the bag now, it would be a week of "Is today the Marvel Universe show?" and "When are we going to the show?" or "How much longer until the show?" My the time next weekend rolled around, I would go from amped to weary of the whole idea. Instead, we'll wake up next Saturday, tell our kids to put on their Marvel costumes (doesn't everyone have those on hand?) and get in the car. They won't even know what hit them!
Until then, we'll just go on about our business, going to school, writing software (in Matt's case), writing blog posts, and cooking dinners. Dinners like these, for example. This week I have a dinner menu for you that you are going to be excited about I'm sure. Two of the recipes (the layered casserole and rice noodles) are technically old recipes, but I rewrote the posts, improved the recipes, and took new photos. With all those changes, I'm treating them like new. I hope you enjoy them! xo
Have a nice weekend, and I'll talk to you next week when I bring more new recipes!