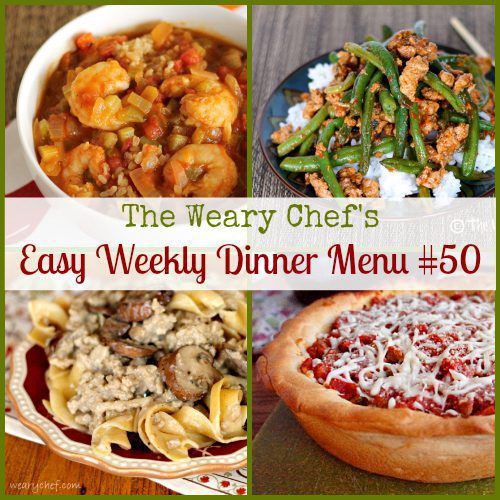 Hello there! We just got back from a couple days in Disneyland, and it was such a fun trip. We surprised the boys on Christmas with the news that we were taking them and then drove down on New Years Eve. I have been to Disney World several times but not since I was (much) younger. Not only was it fun to go for me, it was even better to see my kids enjoy it so much. We survived the lines, food wasn't too expensive, and our hotel was great. I can't wait to go back!
Friends, I am looking forward to eating our way through a new year together. Since we were out of town most of the week, I wasn't able to come up with new dinner recipes for you. I do have a fresh weekly dinner menu for you though! I thought it would be nice to put together seven healthy dinner ideas to help with any New Year's resolutions that might involve eating better. I could certainly stand to eat less and exercise more. As it turns out, food blogging isn't great for the waistline!
Next week I promise to have some fresh, new dinner recipes for you. Thanks for your patience while I took some time the past couple weeks to focus on my family!