This week's easy weekly dinner menu includes comforting casseroles, healthy soup and salad, fun pizza, and lots more!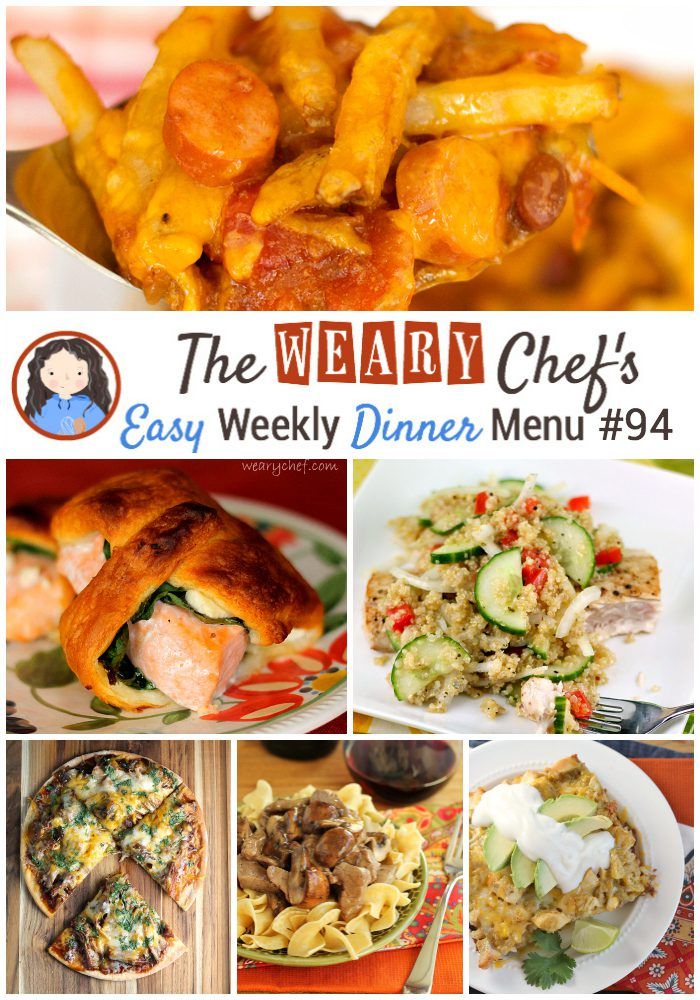 Guess what we're eating tomorrow. Turkey and dressing! That's the plan at least. I want to test a new dressing recipe, and I have found myself with a frozen turkey that you don't have to thaw (!) so I want to try those out before Thanksgiving in case anything goes horribly wrong. Hopefully they will both be delicious, and we'll score a bonus Thanksgiving dinner this year. I'll report back of course. My goal is to share the dressing recipe with you on Monday, but we'll have to see how it goes. Meanwhile, here are some easy dinner recipes for you to make this week!
Have a fabulous weekend! If you're looking for more dessert, how about a batch of cookies?