This slow cooker pot roast is LOADED with garlic and onion flavor.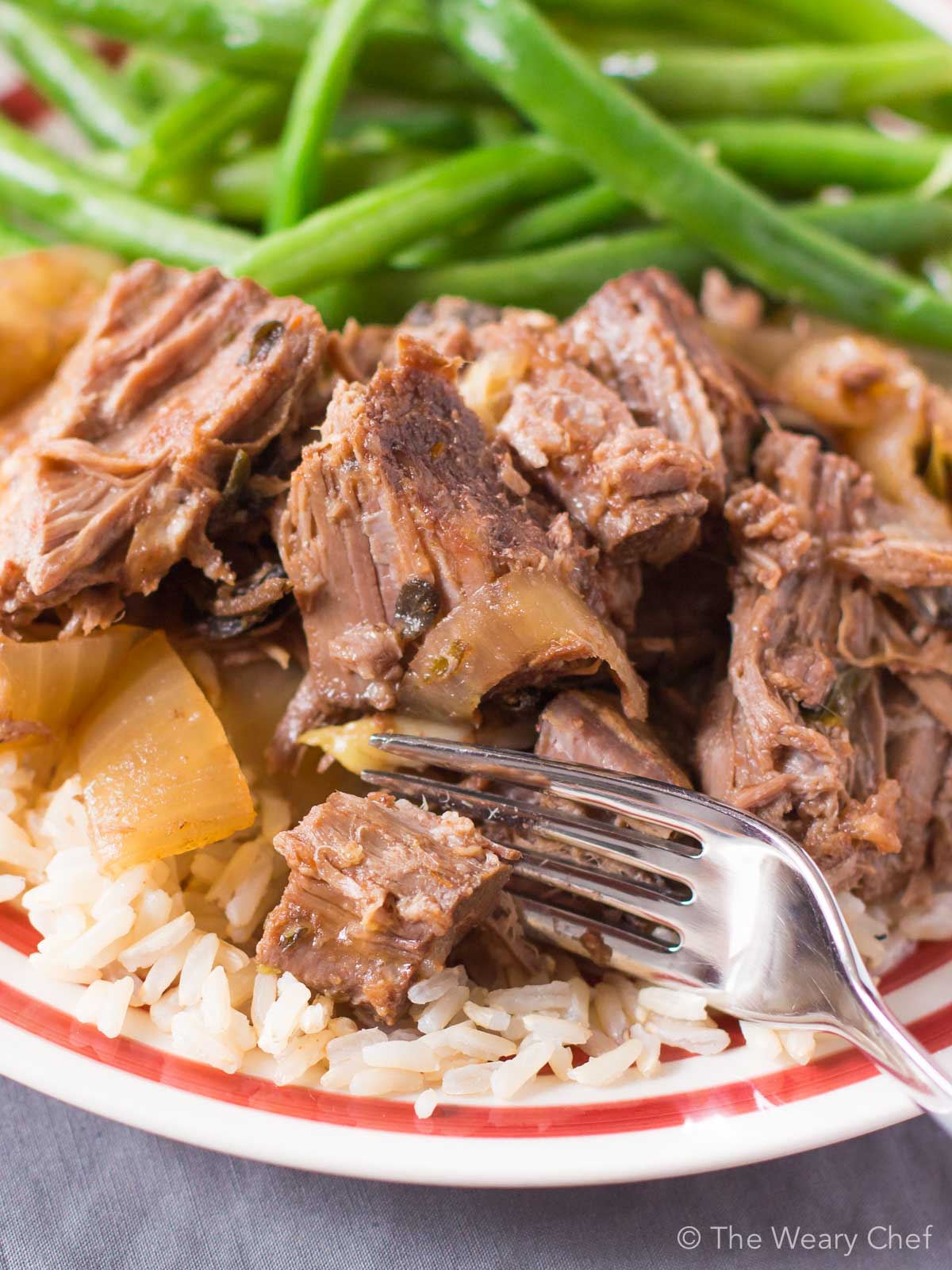 Do you love cooking with onions and garlic? I do too. Whoever I am talking to after eating them may not love them as much as I do. That's why it's important to always get your friends and family to eat as much stinky food as you do so you can't smell each other. That's my lesson for the day.
This pot roast is heavy on the onion and garlic. Whole cloves of garlic are stuffed into the meat, and then it's smothered with onions and cooked all day. It's kind of like french onion soup, except with a lot more beef.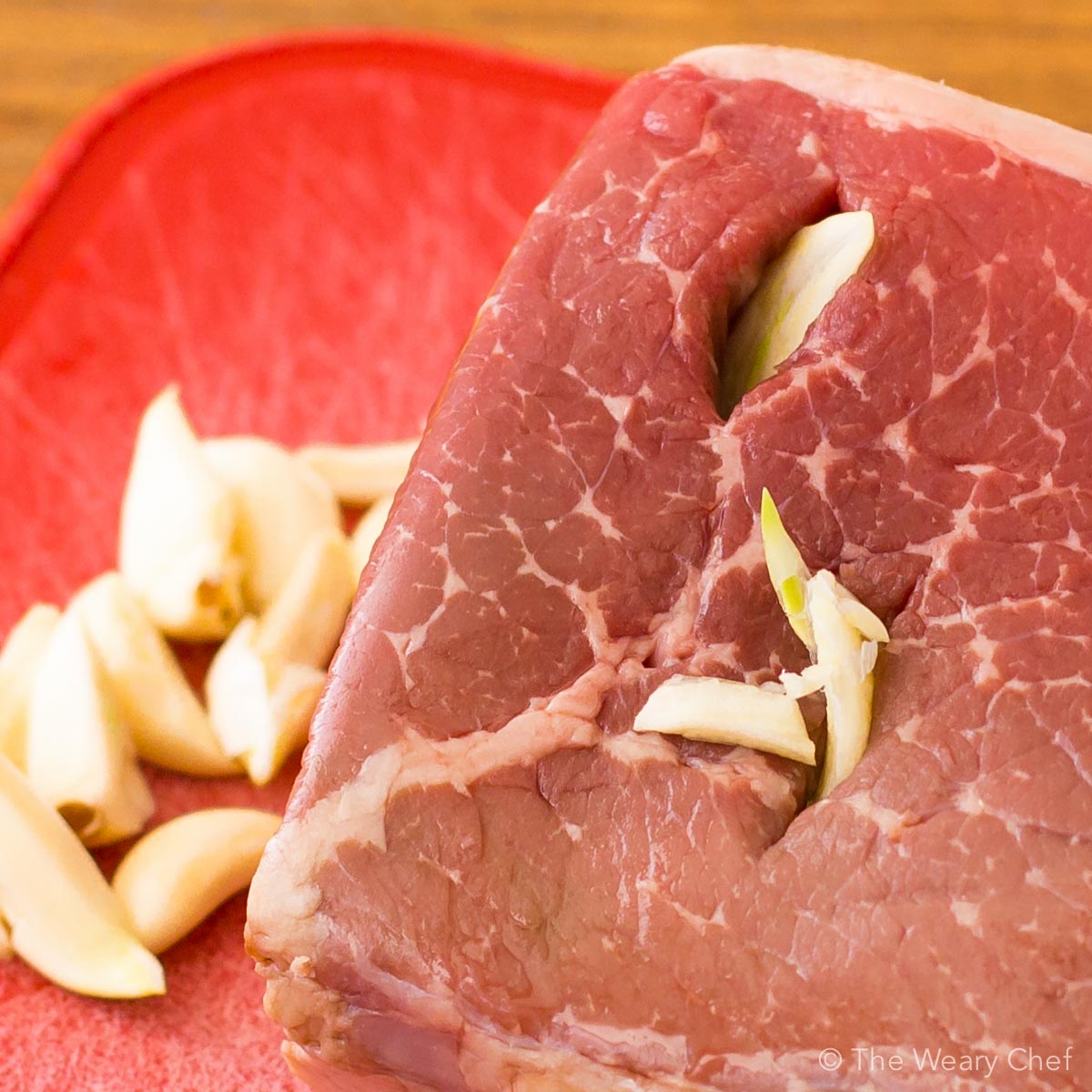 You may remember that I said we were eating less beef, and that's totally true. This particular roast was in the clearance section for 50% off though, and I'm not going to pass up that kind of deal. Under $10 for a big, beautiful beef roast? Don't mind if I do!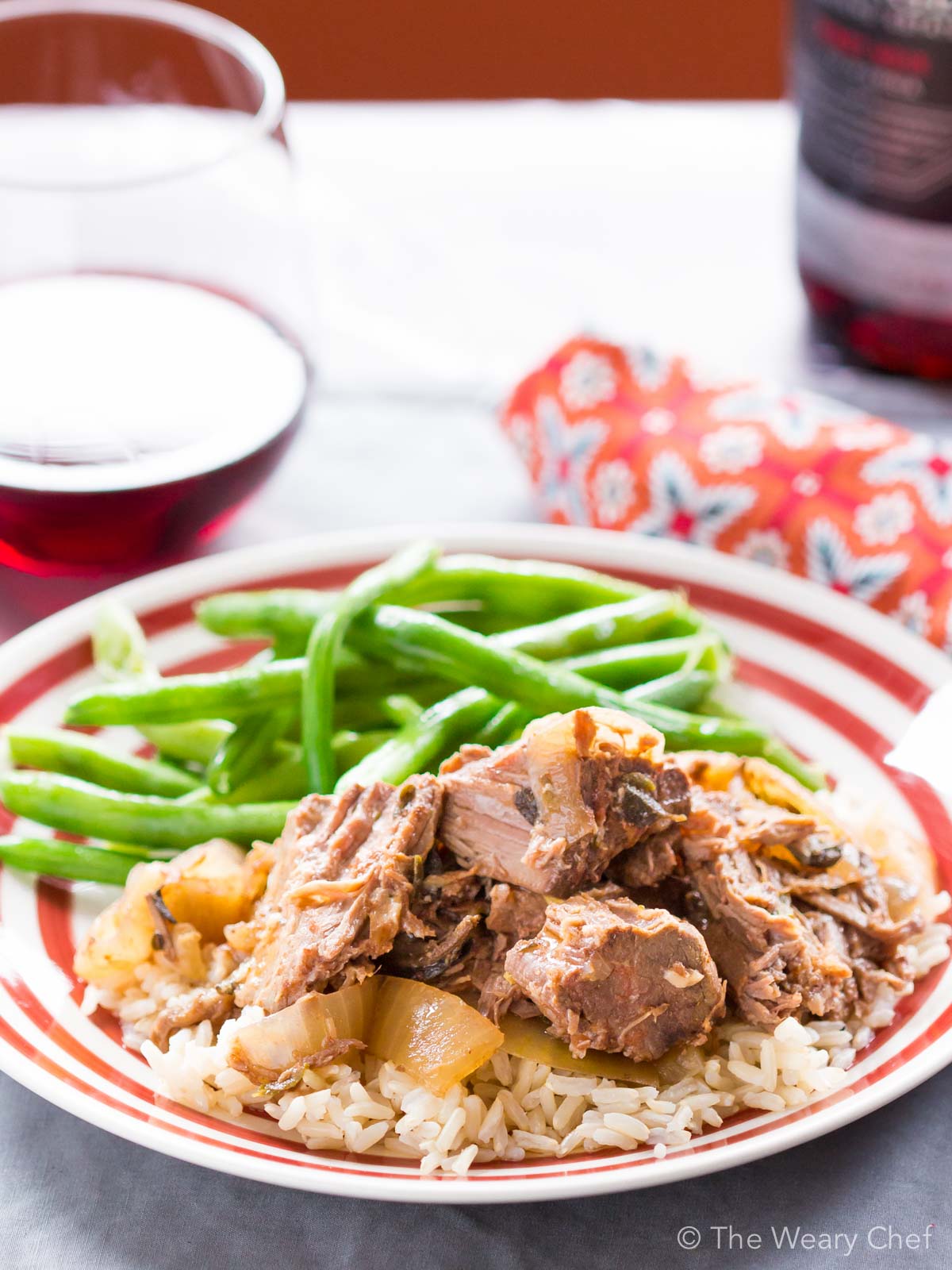 I served this roast over rice with its juices straight out of the crockpot, but you could make a thicker gravy if you prefer. To do this, make a roux with a tablespoon of butter and a tablespoon of flour. Then, slowly whisk in 1-1/2 to 2 cups of cooking juices and simmer until thickened. Season with salt and pepper to taste, but the juices are already pretty flavorful. This is just a quick description of the process, but you can see a full video of how to make gravy here.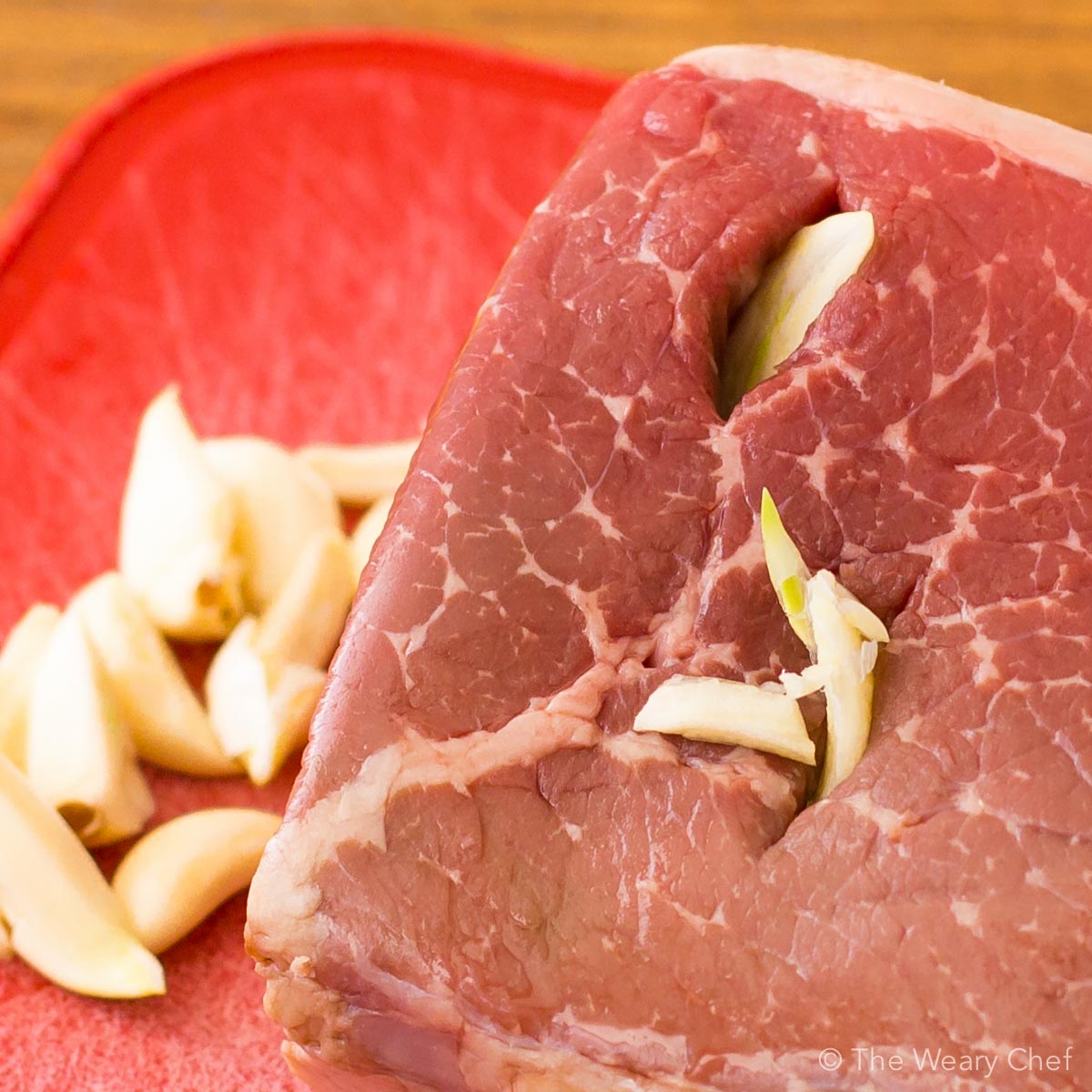 What side dish will you serve with your roast? We had simple green beans with butter, salt, and pepper. If you wanted to get fancy, you could serve up healthy creamed spinach or green bean casserole.
Print
Dragon Breath Slow Cooker Pot Roast Loaded With Garlic and Onions
This pot roast is LOADED with garlic and onion flavor. It's so easy to make right in your slow cooker!
Total Time:

8 hours 10 minutes

Yield:

6

1

x
Instructions
Using a sharp knife, cut 12 deep slits all over the roast (both sides and ends). Stuff the garlic cloves into the slits. Sprinkle salt and pepper liberally all over the meat.

Spread half the sliced onions and oregano sprigs over the bottom of the slow cooker crock. Place the roast on top, and spread remaining onions and oregano over the meat.

Pour the tomato sauce over the roast, and then fill the empty sauce can with water and pour that around the meat. Cover and cook on low for 8-10 hours. Remove oregano stems before serving.
Author:

Prep Time:

10

Cook Time:

480
Want more slow cooker beef roast recipes? Try these on for size!