This easy Creamy Taco Dip with Meat recipe is a delicious way to enjoy leftover Mexican taco meat!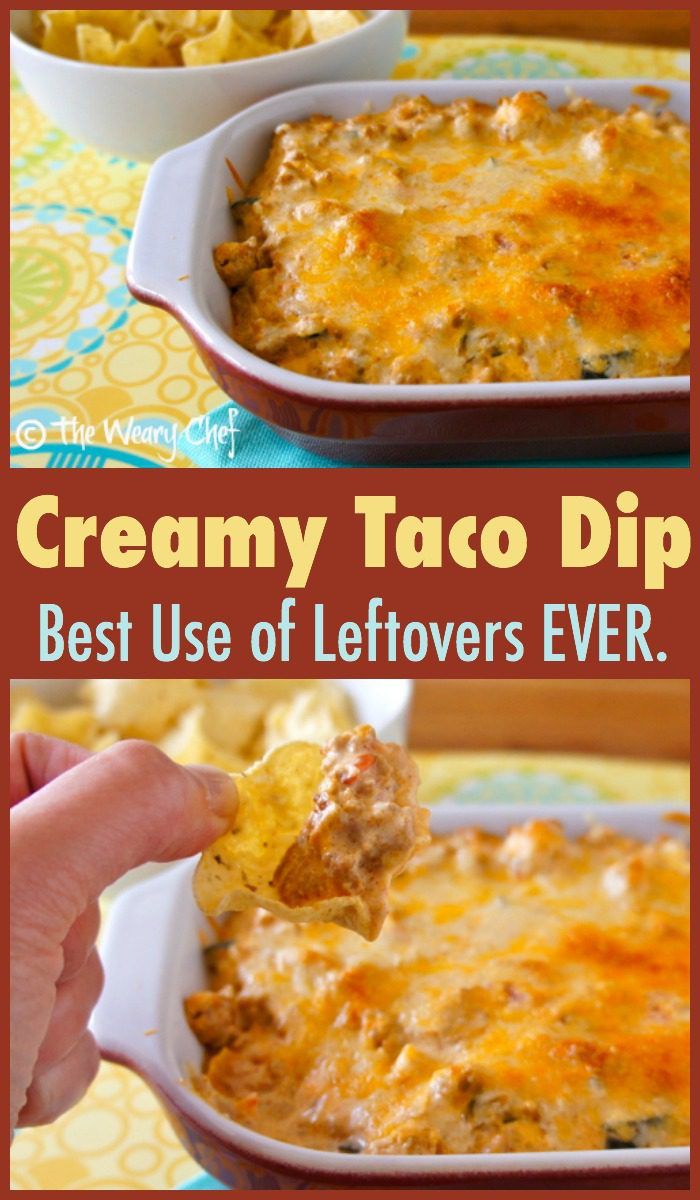 Have you noticed that ground turkey is almost always sold in 20 oz. packages? Why is that?! Most recipes call for a pound of ground meat, but if you decide to use turkey, you can expect to have an extra four ounces on hand. That's fine in most cases. The more (meat) the merrier, right? Even so, you might end up with a little more leftovers than usual.
Case in point:  I always use ground turkey when I'm making Mexican dishes like taco salad or taquitos, and I usually have at least a cup of meat leftover. Sure, leftover taco meat is great for making more tacos, but why not turn it into a rich, creamy Mexican taco dip with meat?  It's easy to do with only three extra ingredients!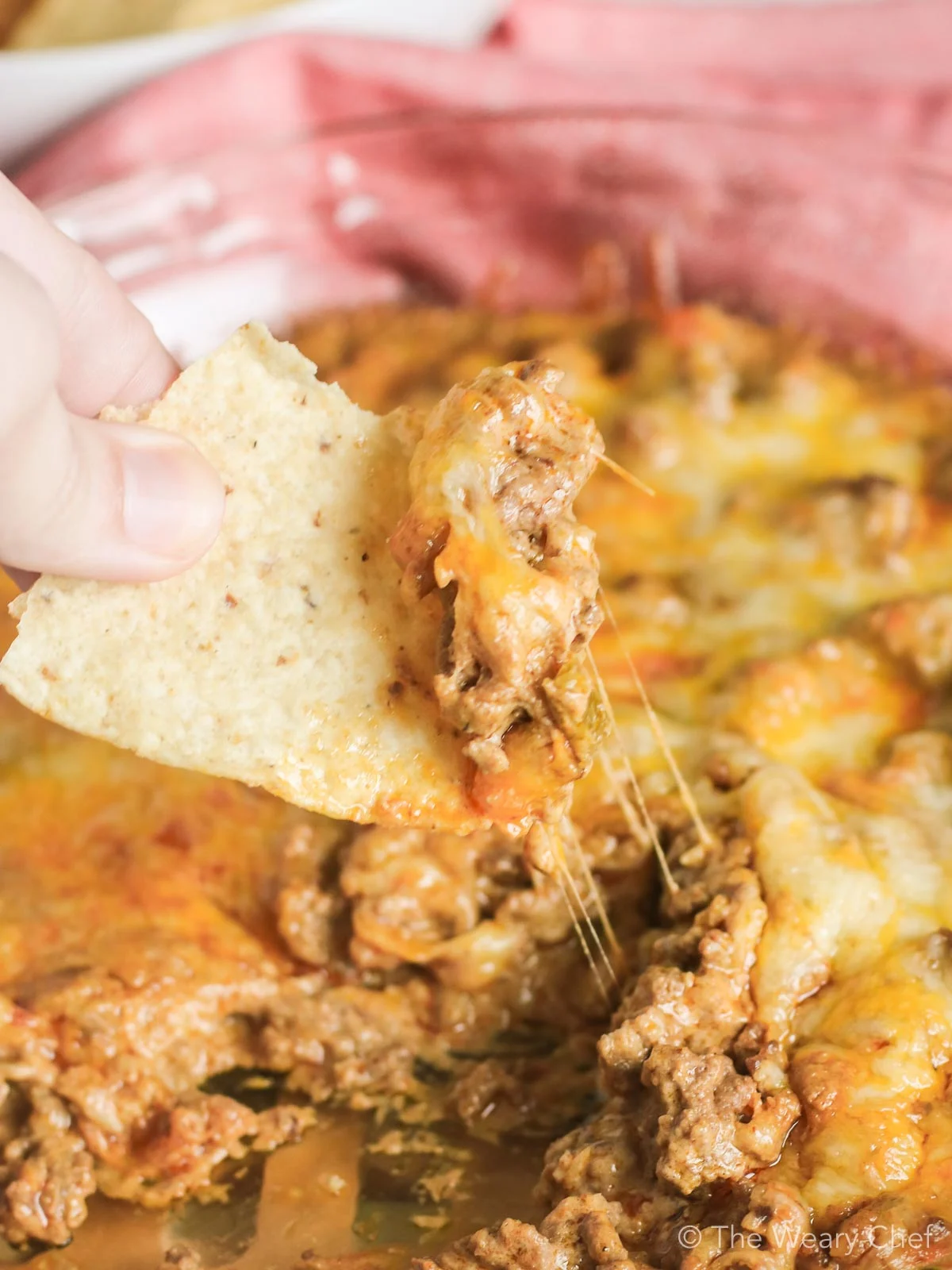 The measurements here are approximate because the amount of meat you have on hand will vary. I would suggest about 1 part cream cheese to 4 parts meat and add salsa until it's a good consistency for dipping.  With these simple ingredients, you can't really go wrong even if the amounts are tweaked a bit. Enjoy!
(P.S. Lots of people have told me they don't understand the words "leftover" and "taco meat" together, and I get that. I can eat tacos almost indefinitely too, so of course, you could make meat just for this recipe if you never have leftovers. It's definitely worth it!!)
How To Make Creamy Taco Dip with Meat: Video Recipe
Click play to watch the how-to recipe video!
| | |
| --- | --- |
| | |
Preheat oven (or toaster oven!) to 375 degrees F. Spray a small baking dish with cooking spray.

Add meat, cream cheese, and salsa to a small saucepan, and heat over medium heat. Stir frequently until cream cheese is melted and mixture is bubbly. (You could also do this in the microwave, stirring ever 30 seconds or so.)

Spread meat mixture evenly into prepared baking dish, and sprinkle cheese over the top. Bake in preheated oven for 15 minutes, or until cheese is melted and starting to brown. Serve with chips for dipping.
You NEED these Mexican dip recipes too! (Trust me.)