This week's dinner menu will satisfy your sweet tooth with easy dinner recipes featuring sweet potatoes, BBQ sauce, cornbread, and lots more!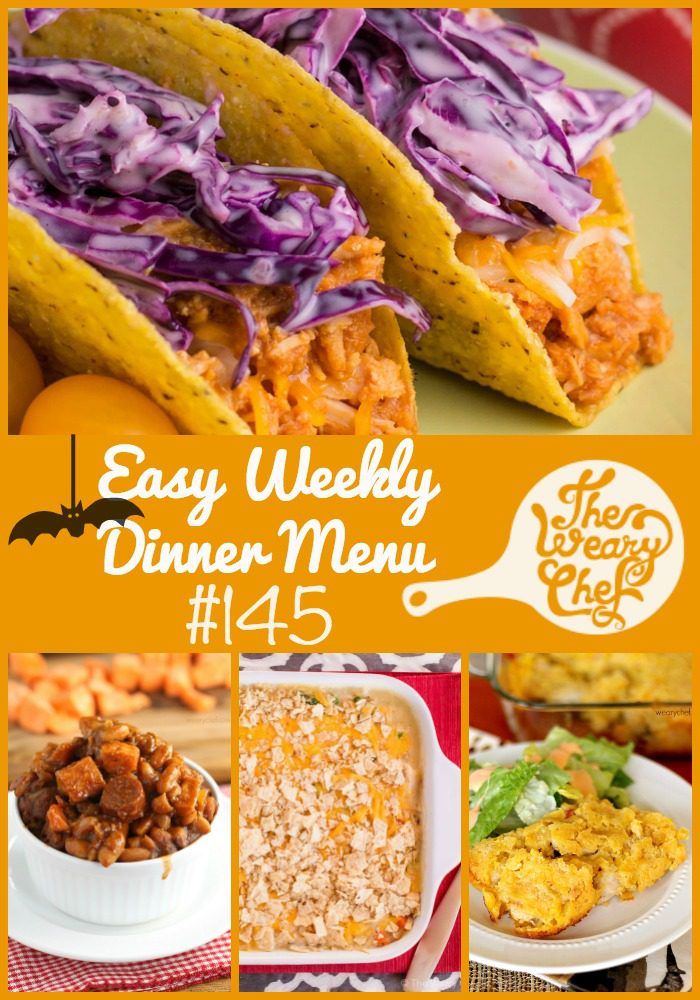 Hi! Have you had a good week? Tomorrow's the big day: Halloween! My boys are in their costumes at school today for their Halloween festivities. I put together a makeshift costume to go to my youngest's costume parade this morning. Thank goodness I had a flannel shirt and cowboy hat lying around. Do you have a costume this year?
This week I sort of accidentally only made one new dinner recipe and two dessert recipes. Fall flavors definitely bring out my sweet tooth! I do have some new dinners coming your way next week, but for this week it's mostly oldie but goodies. Since I have a hankering for sweets, I let that show in some of my dinner recipes too. I hope you like these picks! Let me know what you think in the comments. Have a great Halloween weekend!
Here are those desserts I mentioned in case you missed them earlier in the week!