Cube steak and gravy is one of my favorite comfort food meals. These beef steaks are fork-tender, savory, and delicious (and easy too)!
This cubed steak recipe was one of the first dishes I shared here, and boy do we love it. Since this was an early recipe, the original photos were B-A-D. I buried the originals deep in a virtual trashcan, but just trust me on this. Somehow it took me almost a year to make these tasty cube steaks again and take new photos, and we were very happy to have this old favorite for dinner. I hope this recipe will be a favorite at your house too!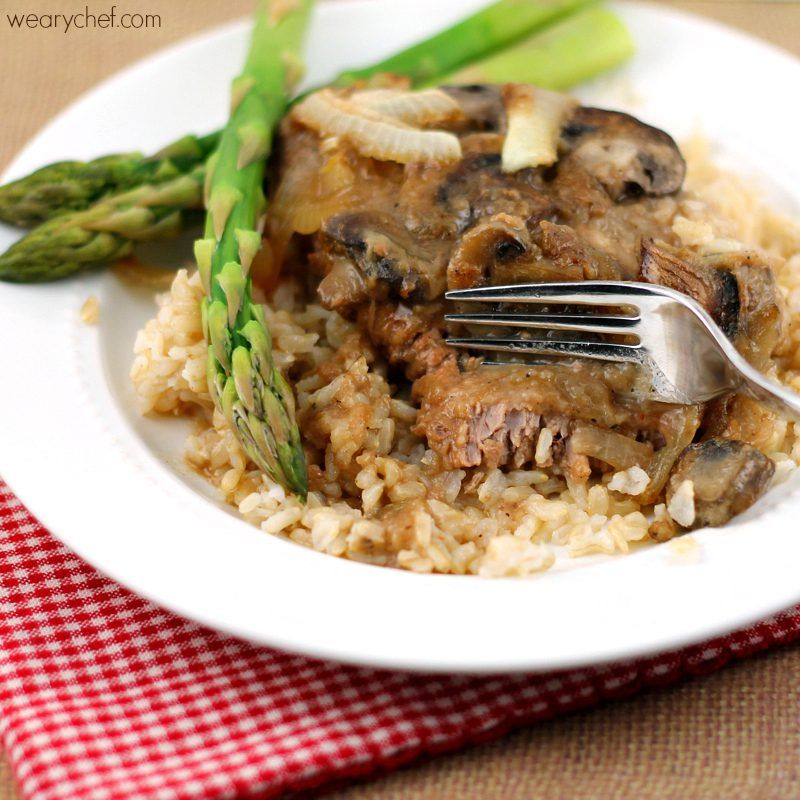 There is something extra delicious about fork-tender meat if you ask me. I love a good steak, but slow-cooked meat that melts in your mouth is a different kind of treat. Add in rice and gravy, and I'm in heaven! I have loved rice and gravy for as long as I can remember, so it may be a bit of nostalgia for my childhood and Southern food. If you are more of mashed potatoes and gravy fan, then definitely make some potatoes to go with it instead.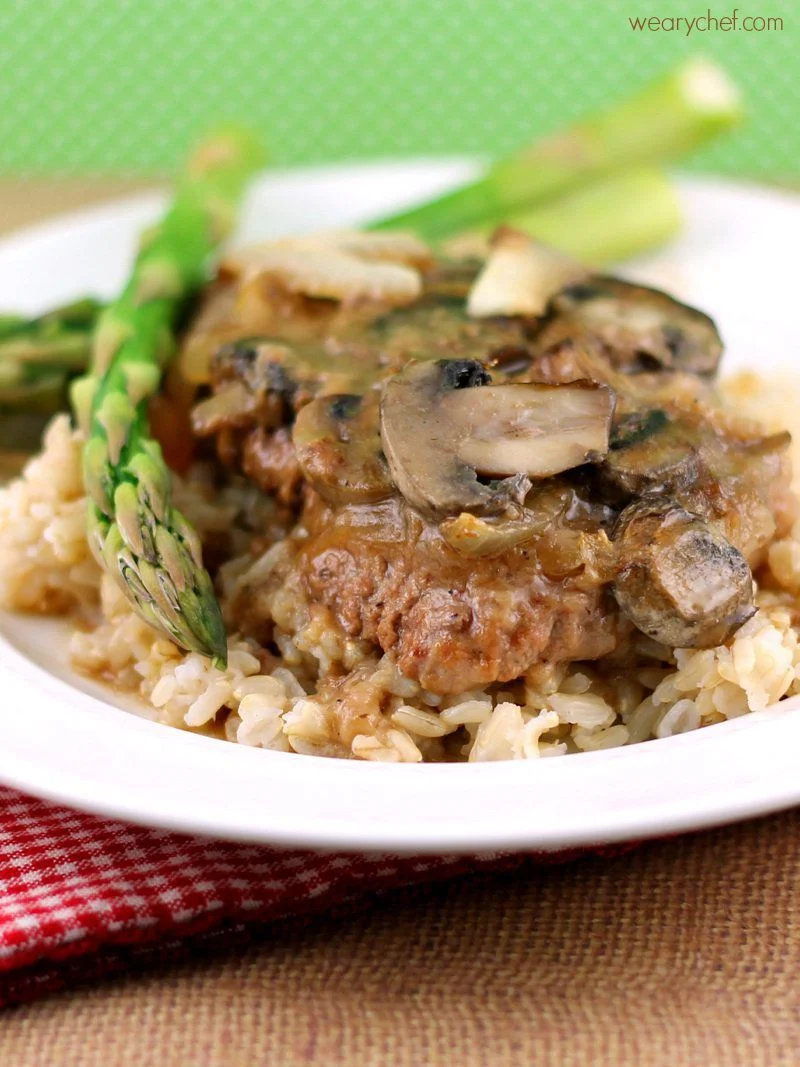 How To Make Cube Steak Tender
| | |
| --- | --- |
| | |
Sprinkle salt and pepper on both sides of cube steaks. Combine flour and garlic powder in a shallow bowl.

Heat oil in a 10" skillet over medium-high heat. (Use an iron skillet if you have one.) Dredge steaks in flour mixture, making sure they are evenly covered, and shake off excess flour.

Cook steaks in hot oil until brown, 3-4 minutes per side. It may be a tight fit for the meat, but it will shrink as it cooks.

Place sliced onions and mushrooms evenly over steaks, then add beef broth to just cover the contents. (You can add a little water if you don't have quite enough broth).

Add worcestershire sauce, and bring to a boil, then reduce heat to medium-low and simmer at least two hours. (Loosely cover pan during simmering.) Meat will be very tender, and gravy will be thin. Serve over rice.
You do need to be home for a couple of hours to prepare this cube steak recipe, but it's completely hands-off cooking after the first five minutes. Your house will smell amazing while it simmers, so that's a bonus of the long cooking time. I haven't tried making these cube steaks in the slow cooker yet, but think it would work if you browned them in the skillet first and then moved them to the crockpot. Let me know how it goes if you try it that way, or I'll let YOU if I try it first :)
I know you'll also want to check out these recipes!