What's for dinner this week? How about Cajun Honey Chicken, Chicken Tater Tot Casserole, Slow Cooker French Dips, and lots more!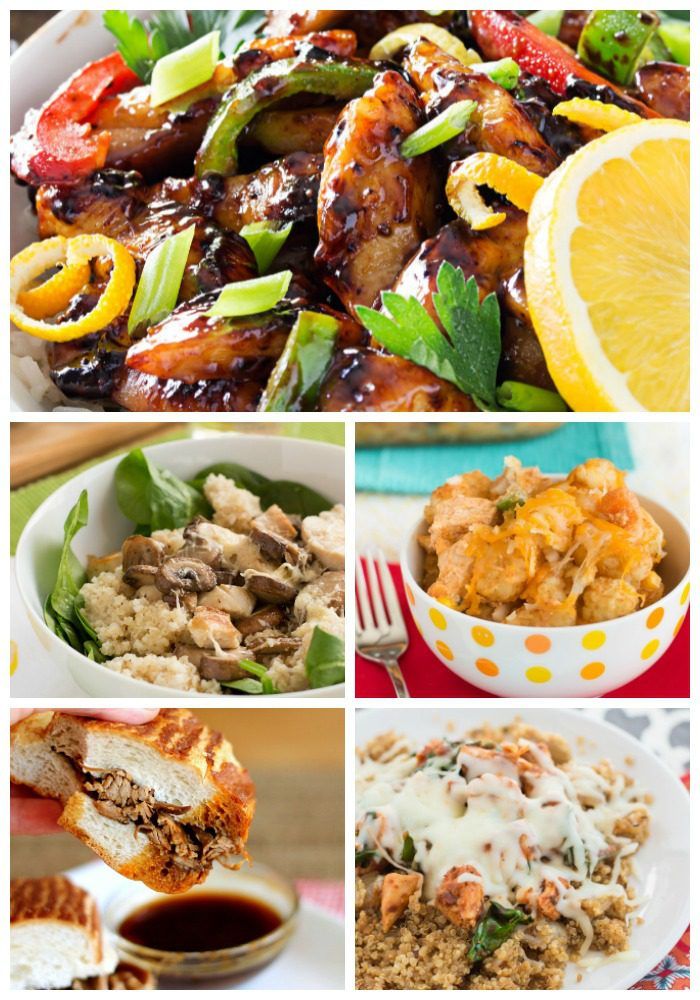 Hello, my friend! What have you been up to this week? Here's all the latest news from me:
I got a haircut.
A seriously, major haircut. I'm over coloring my hair, and I want to go back to gray again. I had done so much to my poor hair over the past year that I decided to just cut my losses (so to speak) and start over. I look like this now: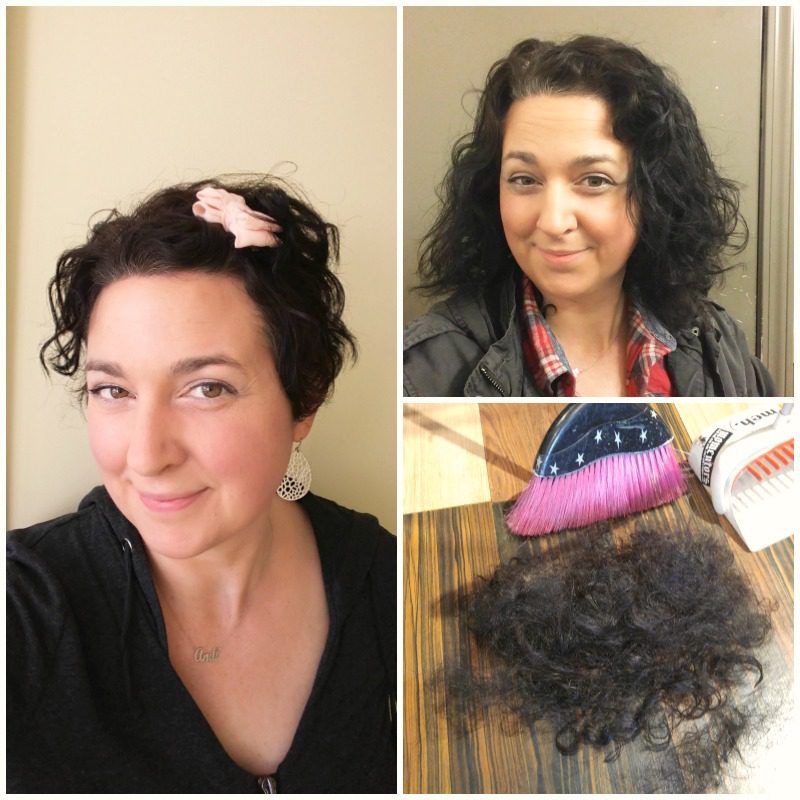 This isn't actually as short as it's going to get. In a few more weeks, when a little more gray has grown out, I'm going to get it cut shorter to get rid of all the colored hair. I'm actually pretty excited about it! It will coincide with the end of the boys' school, so I figure I can hide out most of the summer if I look dumb.
I spoke in public.
Have I mentioned that I'm kinda shy? I work at home for a reason. I'm not the most social, outgoing person I know. However, a company I work with a lot was hosting an event right here in SF to meet with brand reps and bloggers, so I was excited to attend. They invited me to participate in a panel discussion at the event, which meant sitting in front of a small crowd of folks with one other blogger and a moderator to answer questions for about 45 minutes. I was a little nervous, but it went really well (I think)!
I put cottage cheese in grits.
OK, so I was kind of reaching on that last bit of "news." I did do that though, and it did taste good. It sort of shows you what I have been cooking and eating this week, which is scavenged combinations out of my kitchen. I didn't really go to the grocery store much. I had a backlog of food that I needed to use, so I threw together meals with what I had on hand. I'll tell you about some of those meals in this week's menu in case you want to make some quick fix dinners too. Let's get to the easy dinner ideas!
Cajun Honey Chicken Bowls
Quick Fix Meal: Season chicken breasts with Cajun seasoning, and cook in a hot iron skillet with a little olive oil. For the last few minutes of cooking, arrange pickled jalapeño slices over each piece of chicken and top with a slice of cheese. (I used provolone.) Continue cooking until the cheese melts. Serve with steam-in-bag green beans and sliced tomatoes.
Pizza Chicken over Quinoa
Cheesy Chicken Tater Tot Casserole
Quick Fix Meal: Season salmon fillets with soy sauce and lemon. Bake in a 375 degree F oven or cook in a hot iron skillet. Serve with baked potatoes and green vegetable of your choice.
Slow Cooker French Dip Sandwiches
Warm Spinach Salad with Chicken and Lemon Dressing