This week's collection of easy dinner recipes features Healthy Beef Stroganoff, Baked Salmon with Spinach Dip, Classic Greek Salad, and lots more!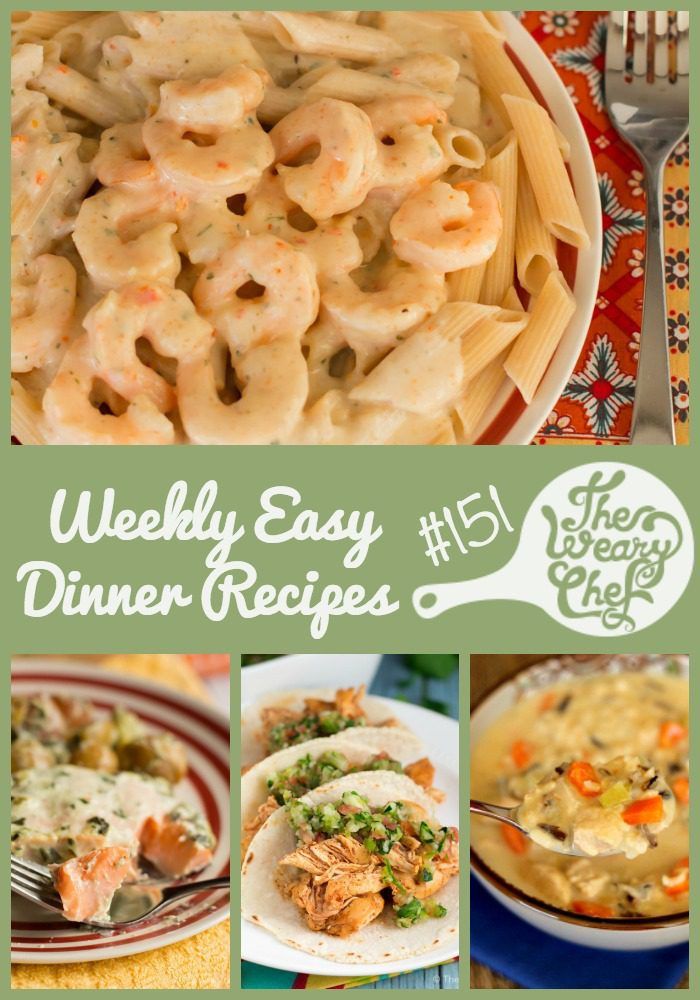 Hi! How are you today? I told my subscribers earlier in the week that I was pretty sick with a bad cold on Wednesday, but the worst is over now. We've got some very hard and much needed rain last night, so I'm thankful for that. I also got my tacky Christmas decorations up! Look!

If you entered my giveaway for the Ghirardelli gift card, a winner has been chosen! Congratulations to Amy C. in Indiana! Thank you to all who entered, and I'll try to get another giveaway going very soon.
Now that all that business is out of the way, let's get to the business of eating! I've got some tasty dinner recipes for you this week. I put some healthy ones in there to counteract all the holiday goodies we might be eating lately. Leave me a comment to let me know which ones you might try this week!
Click the recipe name to go to the full post!
Looking for a dessert for the week? Try these easy and scrumptious Soft Molasses Cookies!