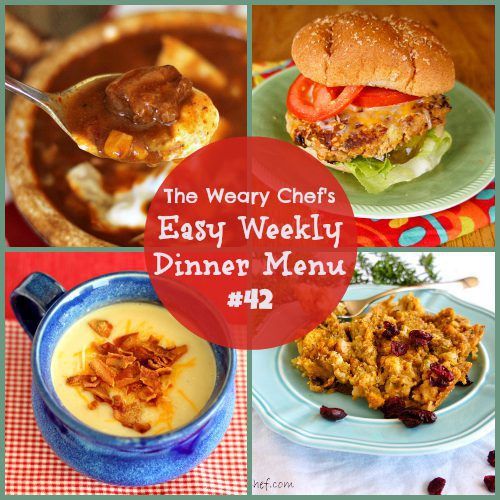 I can't believe this is my 42nd easy weekly dinner menu, only 10 weeks away from a year of blogging! I can hardly remember a time when I didn't take dozens of food photos every day. Who cares what's ten weeks away though when Thanksgiving is less than THREE weeks away?! Are you getting excited about stuffing yourself with turkey and pie very soon? I sure am!
This week's menu is focused on soup with a few other recipes thrown in for variety. Even Fiesta Night (our weekly Mexican-inspired meal) was soup this time around. I think I have some good dishes for you here, so let's dig in!
I hope this menu makes you a little less weary at dinnertime. Have a good week, and I'll see you back here soon!