This week's easy weekly dinner menu features Thai Green Curry Skillet, Juicy Oven Steak, Scalloped Potatoes with Goat Cheese, Easy Meatballs and Gravy, and lots more!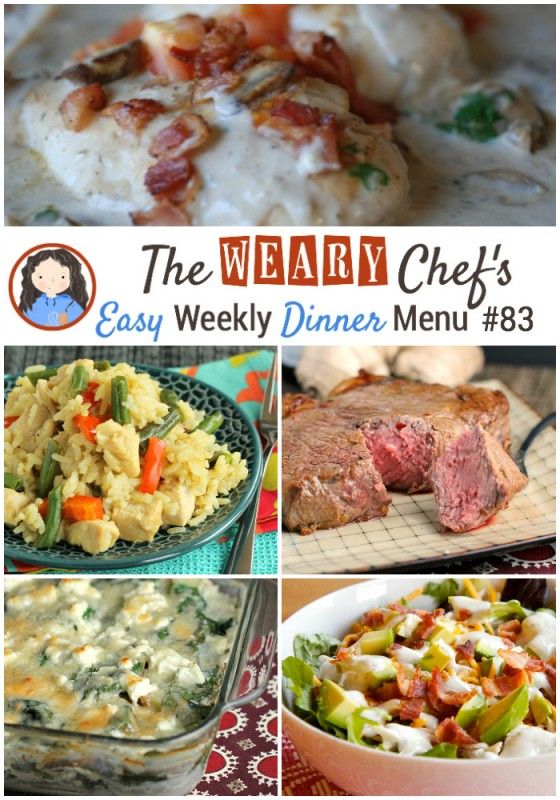 Hi, my friends! How are you? I can't even believe it is already Friday. It has been cuckoo crazy around here this week! With school starting, my PTA job ramped up and is taking a lot of time. I'm already plenty busy with my boys and blog, so throwing in an extra job has been challenging. I'm looking forward to the weekend so I can relax try to catch up! What are you doing this weekend?
I have to be honest and say that because of all that craziness, I'm a little short on new dinner recipes for you this week, but I do have good news. I have a scrumptious guest recipe from the lovely Tanya of Lemons for Lulu. I also revamped three recipes that haven't seen the light of day for a while, so they are practically new, right?
Hang in there with me one more week while I'm hanging in there. I hope to have some sort of resemblance of sanity in my life after Labor Day. Here's hoping! Now let's get to your easy dinner recipes!
Make breakfast and dessert all in one with this Marbled Chocolate Coffee Cake!