This easy fluff salad with strawberries and blueberries is PERFECT for your 4th of July celebration! Thanks so much to Rubbermaid® for sponsoring today's summer dessert recipe.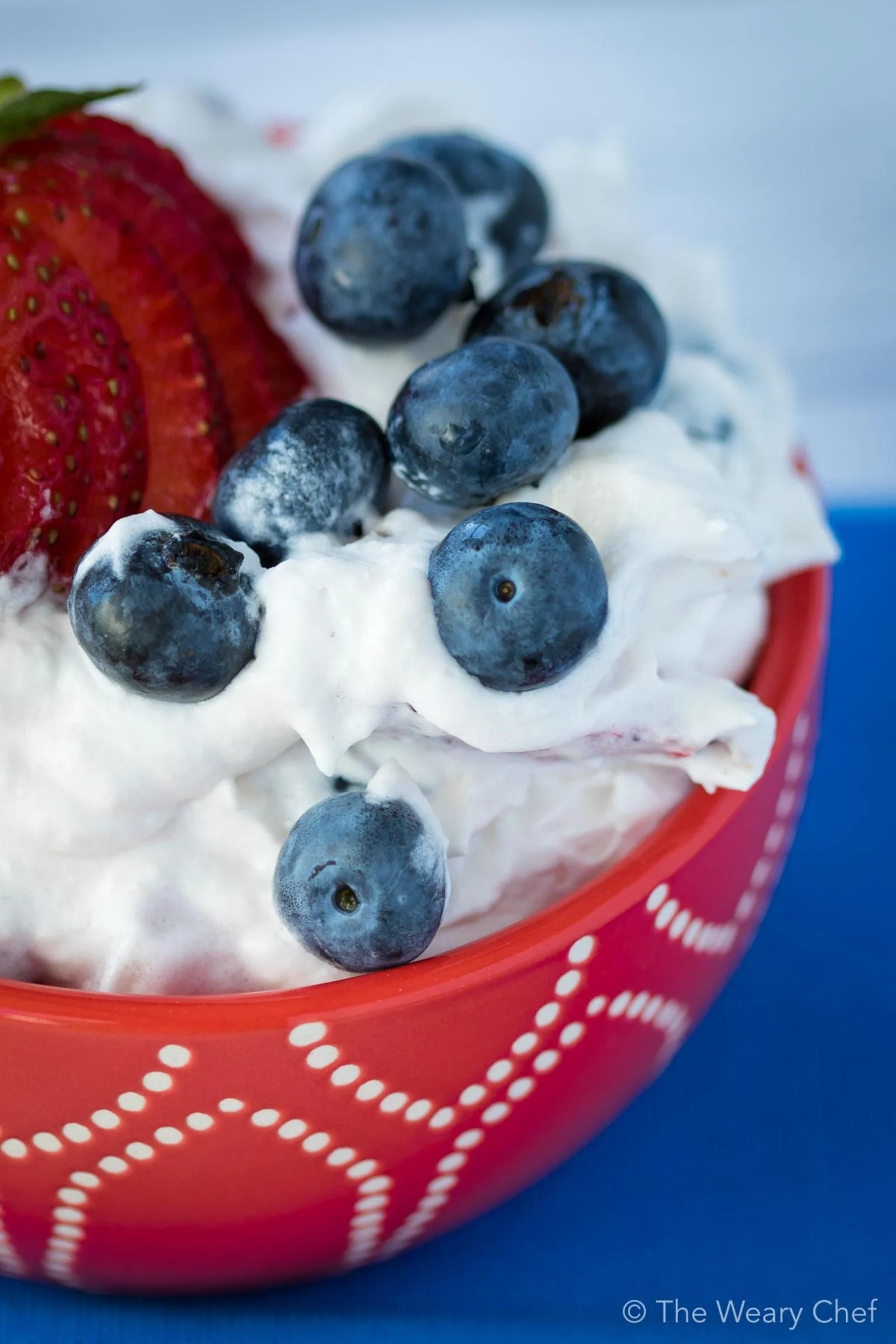 Am I the only one who looks for an excuse to eat Cool Whip? I love that fluffy stuff! It's no surprise that I'm crazy about this fluff salad loaded with fresh berries. The kids especially adored this fun recipe, but I also couldn't keep my spoon away from it.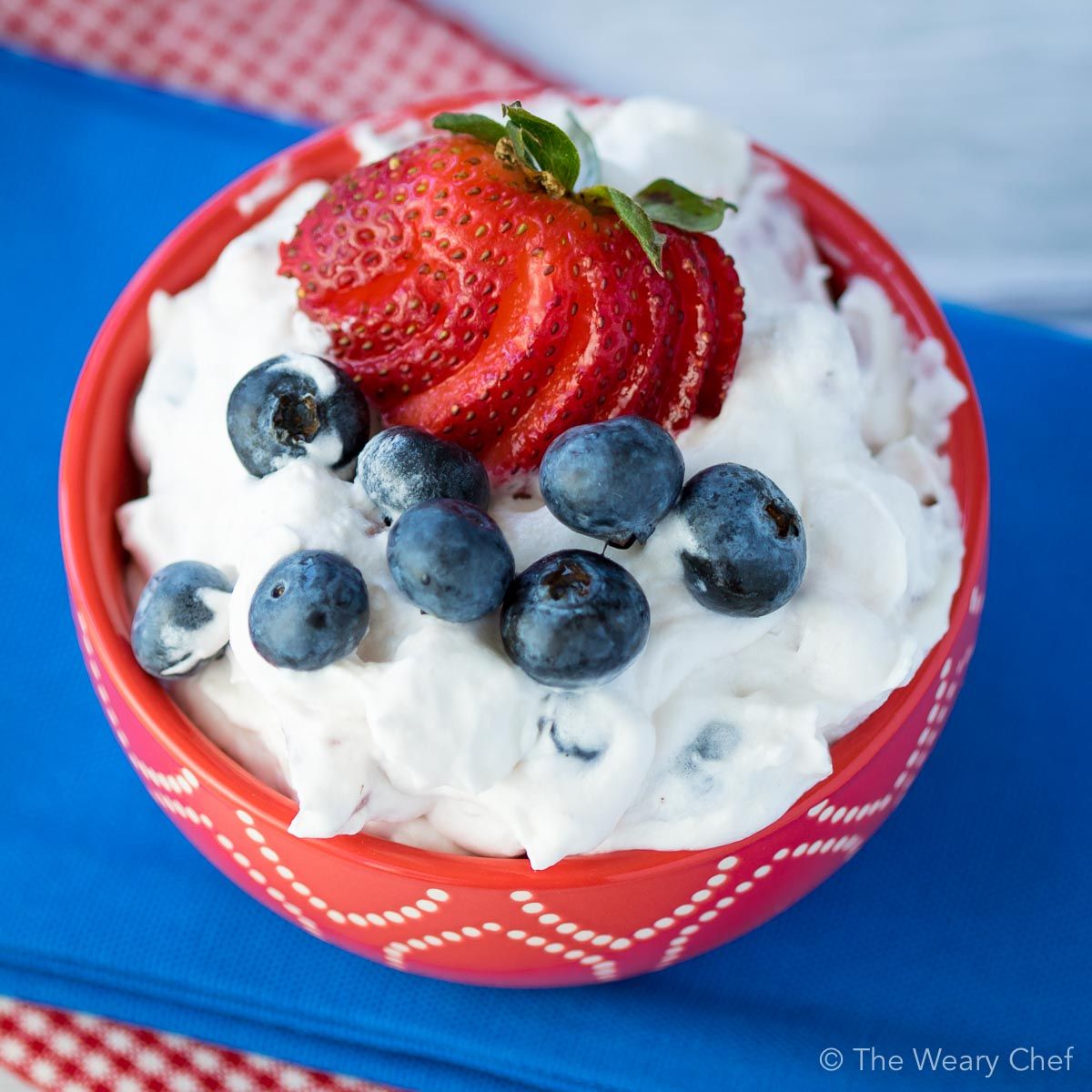 To keep my berries fresh until I was ready to stir them into this fluff salad, I stored them in my Rubbermaid® Freshworks™ containers. These things are perfect for delicate summer berries, and they can keep them fresh 80% longer than store packaging. They have a vent in the lid to promote air flow and a tray in the bottom to keep the berries away from moisture. I especially like them for my farmer's market berries that come in no container at all!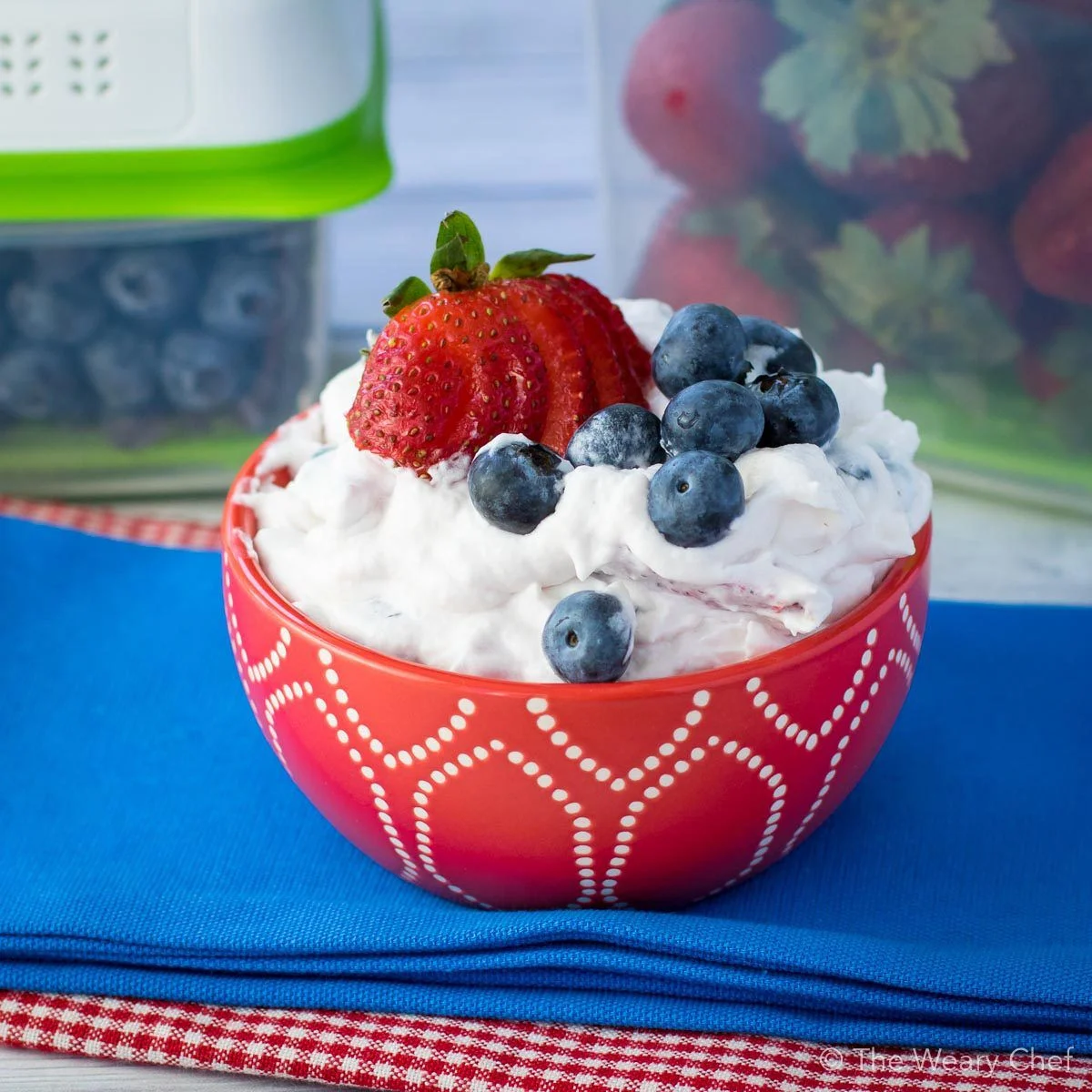 You know what I love about this recipe? It's called fluff salad, so I feel like I can eat it any time. I shouldn't have to wait for dessert to eat a salad, right? I also love that it needs no cooking at all. The most time consuming part is chopping your strawberries, and that only takes a few minutes. After that, you just need to stir everything together, and you're done. Watch!
How to Make Fluff Salad
I was going to use vanilla pudding in this recipe, and you totally can, but I found white chocolate pudding and tried that instead. The overall taste wasn't chocolatey, but it did add a bit of richness to the flavor. The mini marshmallows add a fun texture, but you could opt to leave them out if you want to cut down on the sweetness. I'm sure you'll love it either way. Be sure to let me know in the comments how you like it!
| | |
| --- | --- |
| | |
In a large bowl, whisk together pudding mix and milk for about two minutes until well combined and starting to thicken.

Stir in strawberries and blueberries.

Stir in Cool Whip and marshmallows.

Serve right away or store in refrigerator until ready to serve.
You'll also love this pudding dessert:

Thank you again to Rubbermaid® for sponsoring today's recipe!