We all have that amazing feeling regarding a barbecue Sunday evening, where some close friends come around and everything smells delicious. The sizzling chicken on the barbecue looks mouth-watering and everyone seems to have an amazing time. Why can't we have this wonderful Sunday evening on a rainy day too? Well, now, with the stovetop bbq chicken recipe, we can!
So, we don't need a grill, a yard, or a grill master to have a delicious bbq chicken meal, after all. You can always enjoy a perfect festive meal indoors with this quick and easy Stovetop BBQ Chicken recipe! This is also an all-time reader favorite recipe, and I hope you will love it too!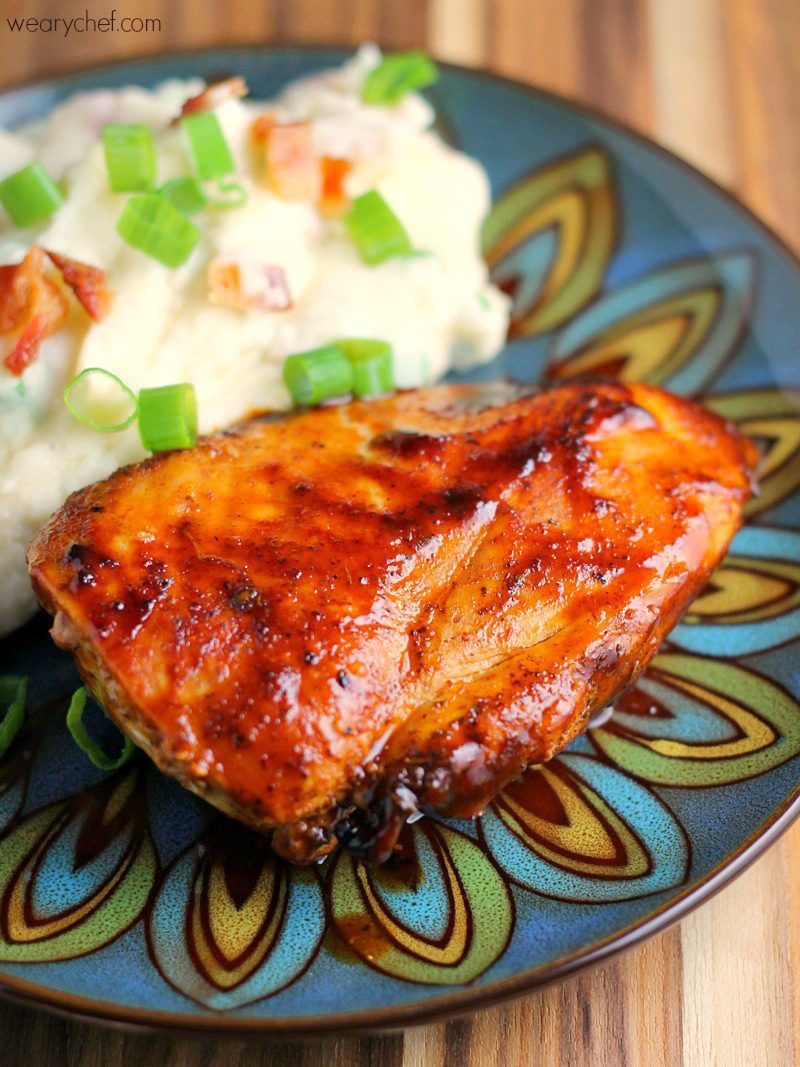 How to Make Stovetop BBQ Chicken Breast
Now, let's find out some essential details about the recipe, before getting started.
This recipe is written for two, but it is easy to scale.
Using a lid speeds up the cooking process, which is especially great for busy cooks.
The last time I made it, I used this recipe, from Simply Scratch, to make my own BBQ sauce. (Although, I butchered the recipe to use what I had on hand and I also reduced the sugar, I'm sure it's great as written, too.)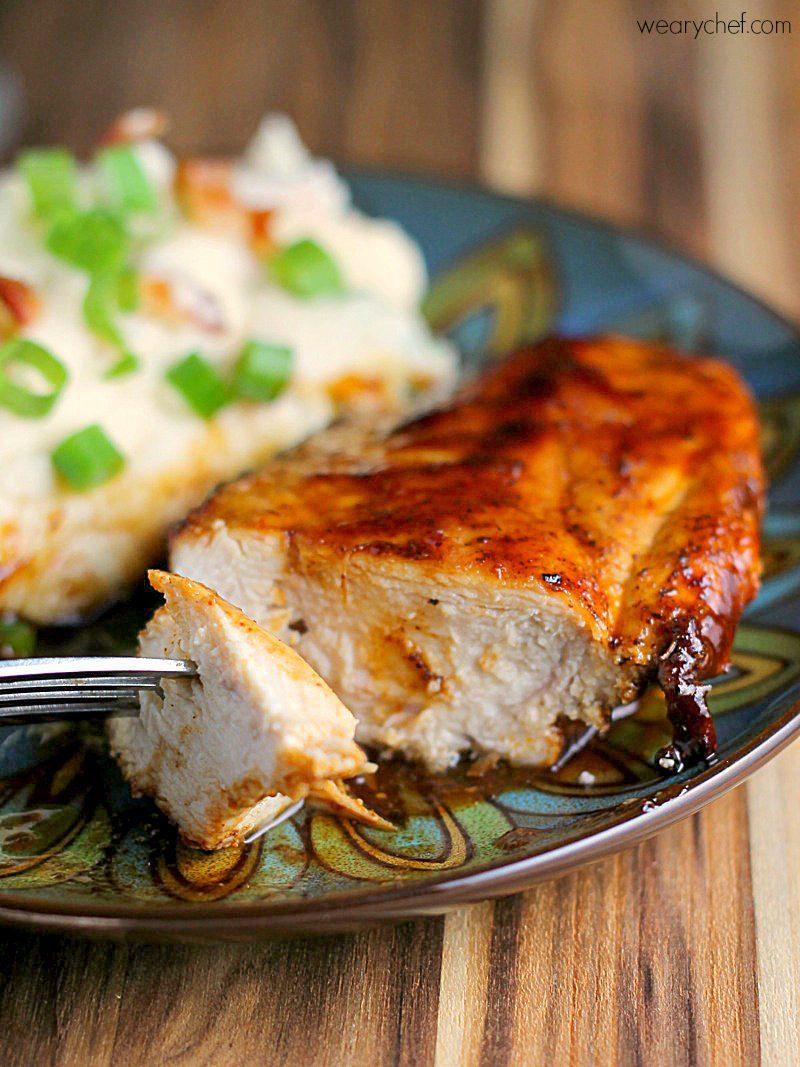 BBQ Chiken on the Stove vs. Grilled BBQ Chicken
Did you grow up eating barbecue chicken? It wasn't a regular dish in our family, but I remember having it at a friend's house when I was a kid, almost every weekend. They cooked bone-in BBQ chicken on the grill, and it was a messy affair to eat it. Imagine, the scene was so messy, that they always prepared a few wet washcloths available at the table.
However, I suppose that I still remember this particular scene because I hated getting messy as a kid just as much as I do now. Having to eat saucy chicken with my hands made a lasting impression, I guess. Although, my stovetop barbecue chicken recipe isn't messy to eat at all, and you can make it in a hurry. Not to mention you do not actually need a grill. That's perfect for satisfying your BBQ craving during bad weather!
On the other hand, enjoying a hot meal in the fresh air, surrounded by my neighbor's garden plants was definitely more enjoyable than eating indoor. Yes, if the weather doesn't allow us to eat outside, the alternative of this stovetop bbq chicken recipe is great. However, if it is sunny, I don't see why would we choose not to spend our evening in the fresh air?
Finally, I am really interested in finding out your angle on this issue. What is your favorite way to cook and serve bbq chicken? Will the stovetop bbq chicken recipe become handy on a rainy day for you too? Tell me all about your barbecue experience and share your advice in the comments section!
Easy BBQ Recipes Without a Grill Needed
Looking for more great recipes that don't need a grill? Try these three all-time favorites!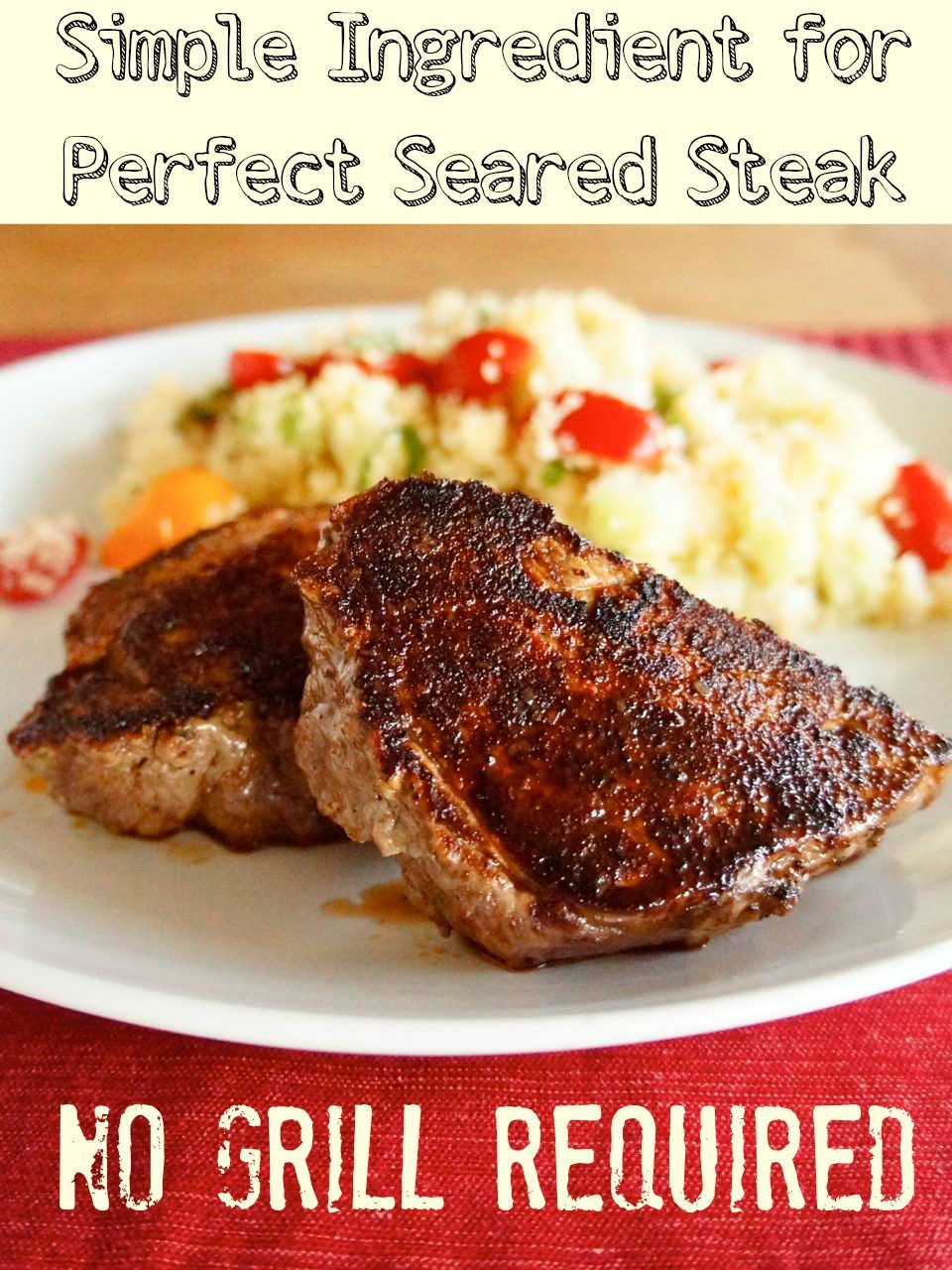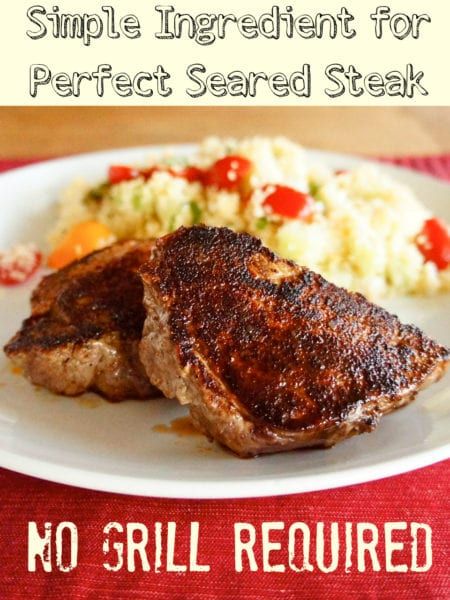 | | |
| --- | --- |
| | |
Mix olive oil, chili powder, onion powder, garlic powder, oregano, salt, and cayenne pepper in a medium bowl. Add raw chicken and coat evenly.

Heat medium skillet (preferably iron) over medium-high heat and coat with cooking spray. Place chicken breasts in skillet, cover, and cook 5 minutes.

Turn chicken, replace cover, and cook an additional 5 minutes.

Remove cover and check chicken for doneness with probe thermometer or testing if juices run clear. When cooked completely, pour half of BBQ sauce over chicken. Turn chicken over, and pour remaining sauce over the other side. Cook 2-3 minutes more while using a spoon or basting brush to coat chicken with sauce.