This week's menu of easy dinner recipes features mostly low-carb choices like thai salmon salad, bacon-wrapped stuffed chicken, and easy taco salad.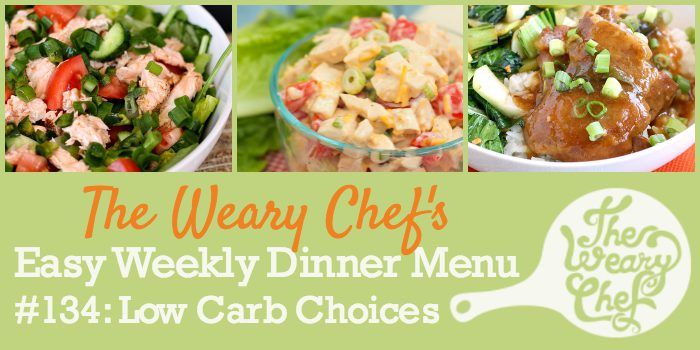 How is it Friday? I really don't know where this week went. My boys were in camp for a half day all week, so I feel like I really should have gotten more done than I did. I'm going to blame my lack of productivity on my lack of sugar. Remember last week when I told you I had done a lot of vacation eating and needed to make up for it? Well, I've been trying to strictly limit my sugar and carb intake all week. I didn't think I even ate that much sugar until I started looking at things a little more closely. The "Belly Fat Cure" diet I'm trying suggests only consuming 15 grams of sugar each day. That's nothing! I typically drank that much sugar in my morning coffee, and that was just getting my day started!
Anyway, I've survived the past five days with hardly any sugar at all and pretty minimal carbs like bread, rice, corn and that sort of thing. Since I've been watching my carb intake, I thought I would let that show in today's menu. I'm not going to turn this into a diet blog or anything, and honestly this probably won't last much longer. Many of you ask me for healthier recipes though, so I hope you won't mind a carb conscious menu this week! Oh, and if you are interested in the books I'm reading, here are some affiliate links for Amazon.com. Both books are by Jorge Cruise and are called Happy Hormones Slim Belly and The Belly Fat Cure. If you are following either of these  or another low-sugar diet, email me and we can commiserate!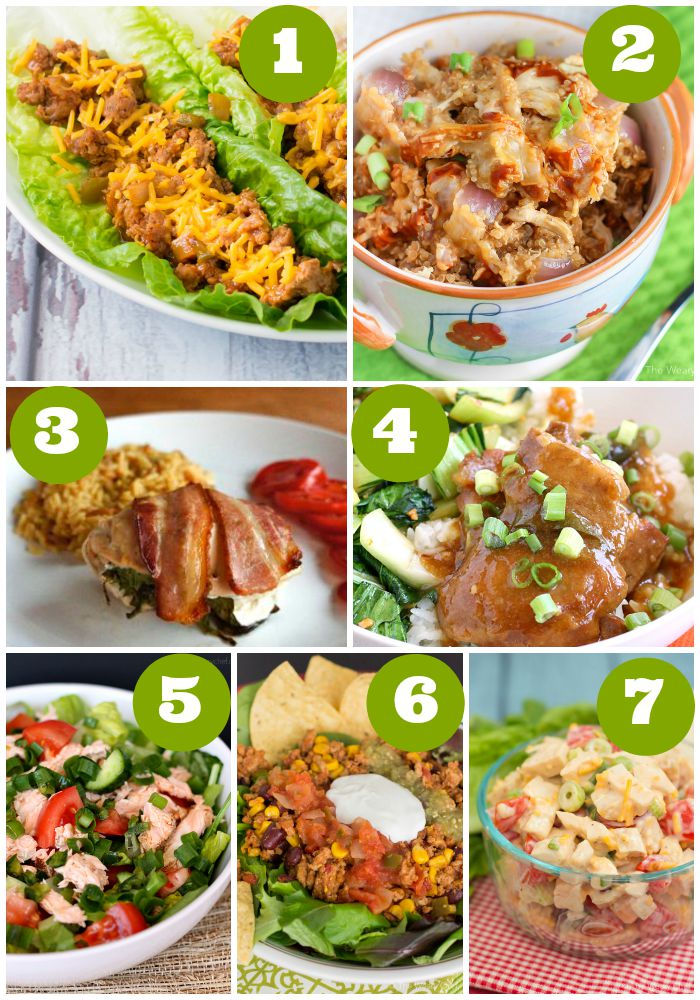 If you are firing up the grill this weekend, don't miss the collection of grilling recipes I shared earlier this week!