This week's dinner menu features a few Mexican recipes and more including Mexican Barley Casserole, Easy Black Beans and Rice, Tuna Melt Tostadas, Sloppy Joe Potatoes!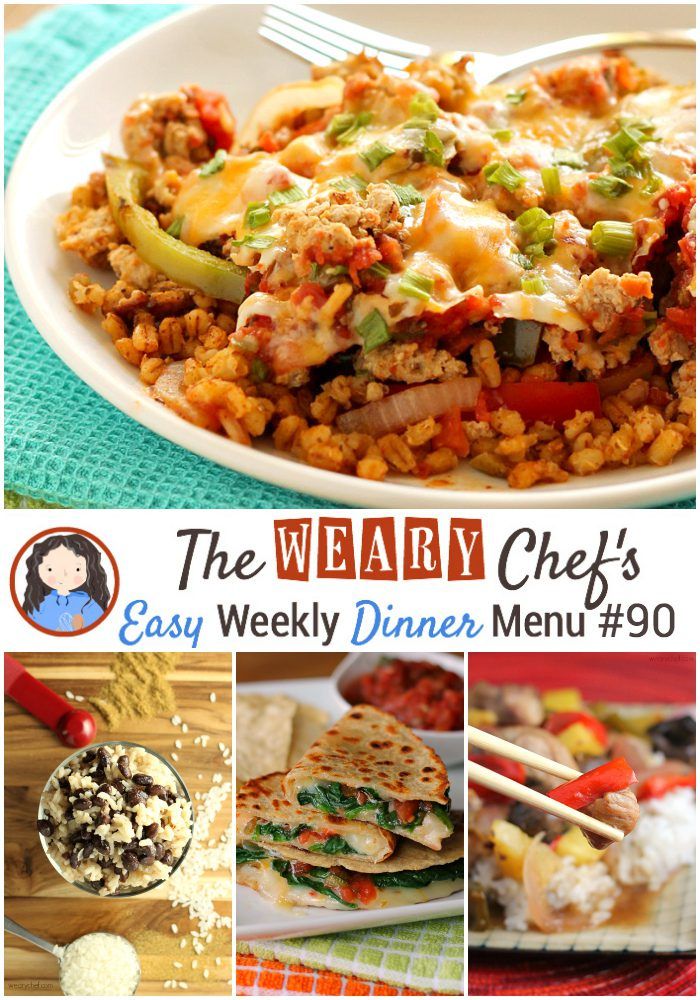 I know I've told you about 284 times that I love Mexican food, but I feel like I haven't really been demonstrating that enough in my weekly menus. We usually have one "fiesta night" every week, but this week let's make it even more than one! You don't mind, do you?
If you're entertaining or watching a game this weekend, why not serve up this tasty Kale Artichoke Dip?